From our overnight at Tash Rabat, we started a slow move north towards the capital, Bishkek, where we'll be arranging the remainder of our visas for Central Asia. The road passed through rolling plains, with mountain peaks looming in the distance.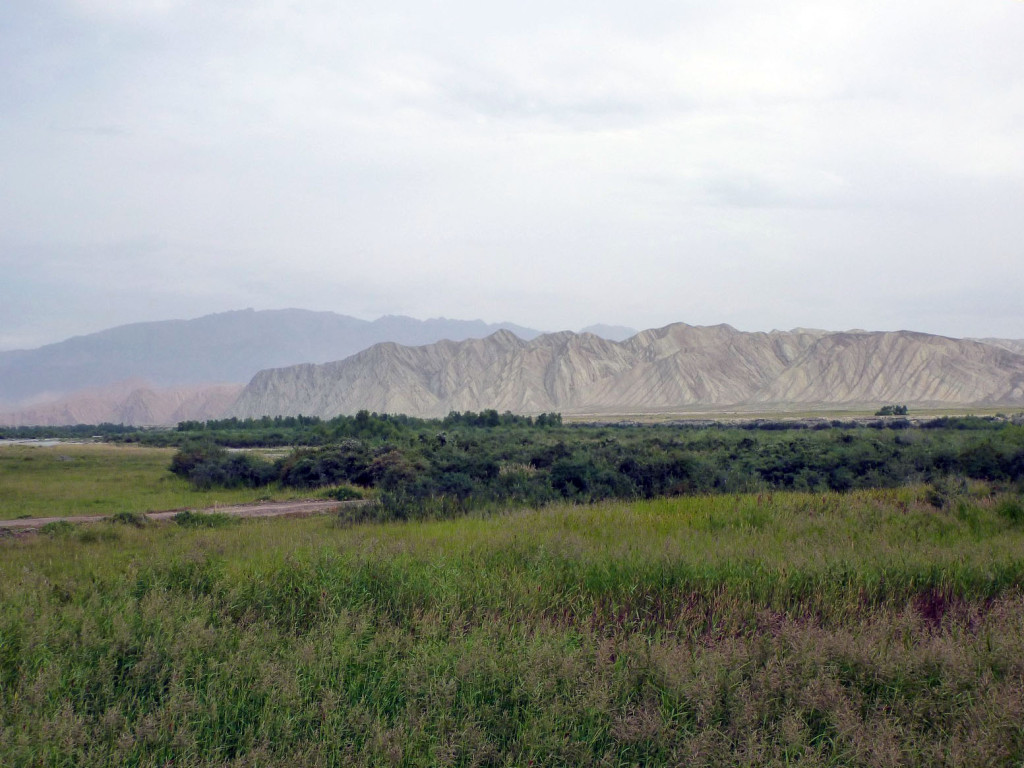 The local Kyrgyz graveyards house dozens or hundreds of mud-brick mausoleums, looking like tiny abandoned cities lost in the grass.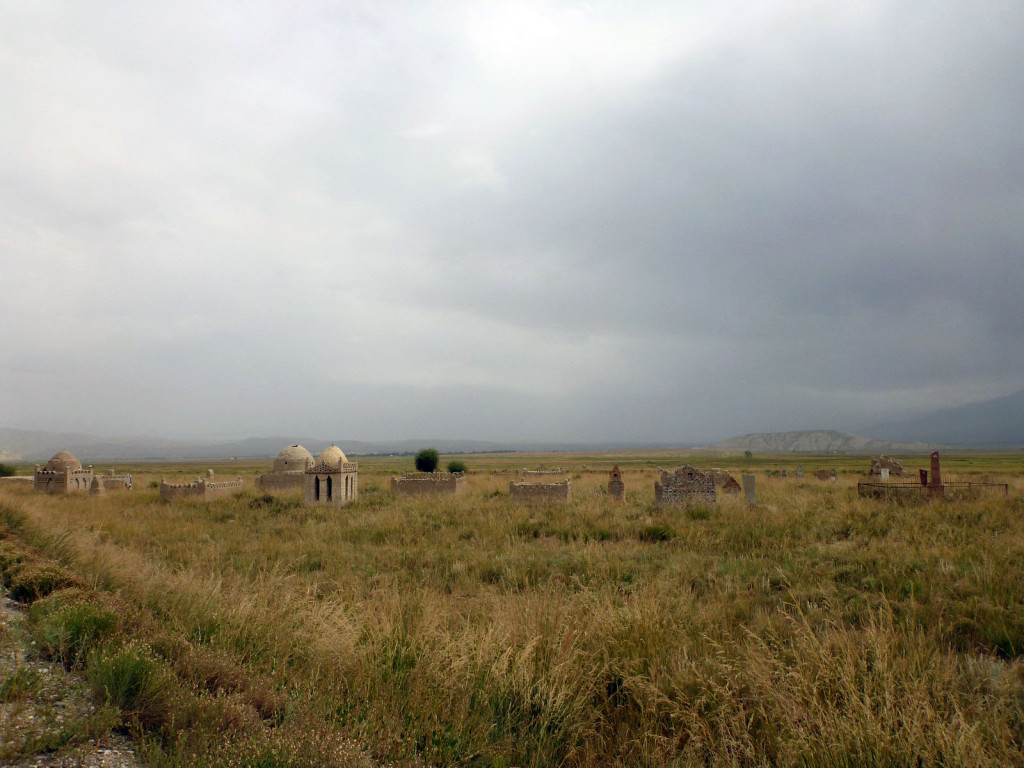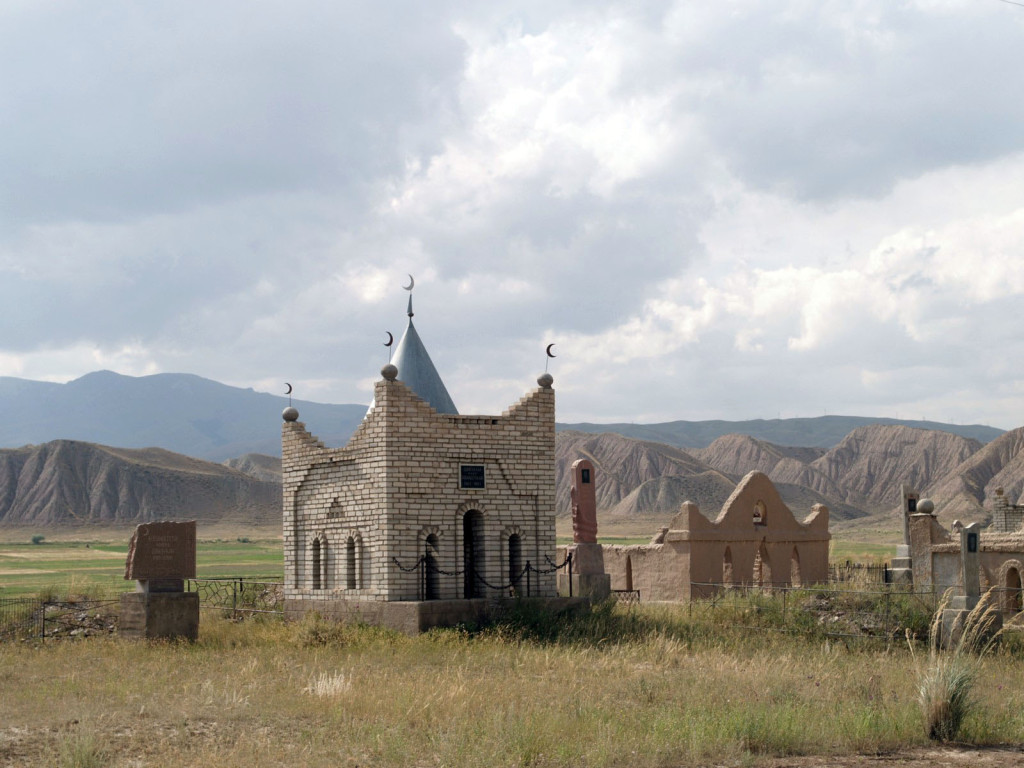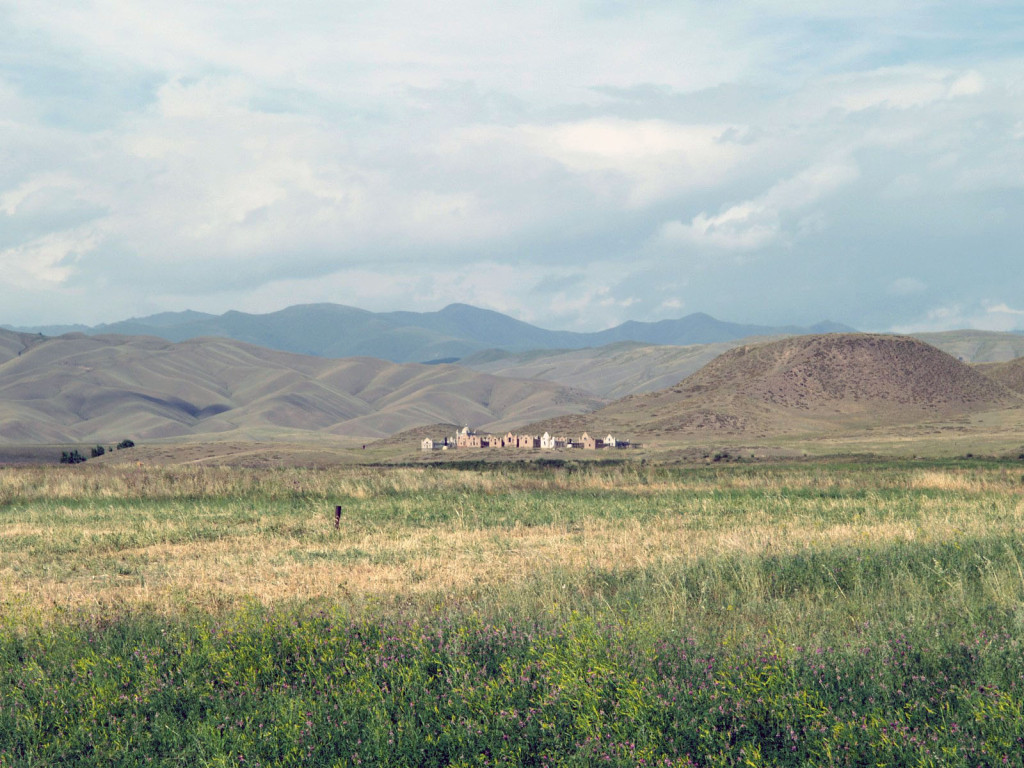 The roadside also offers a wide variety of interesting statues and monuments, most of which look like they date from the Soviet era.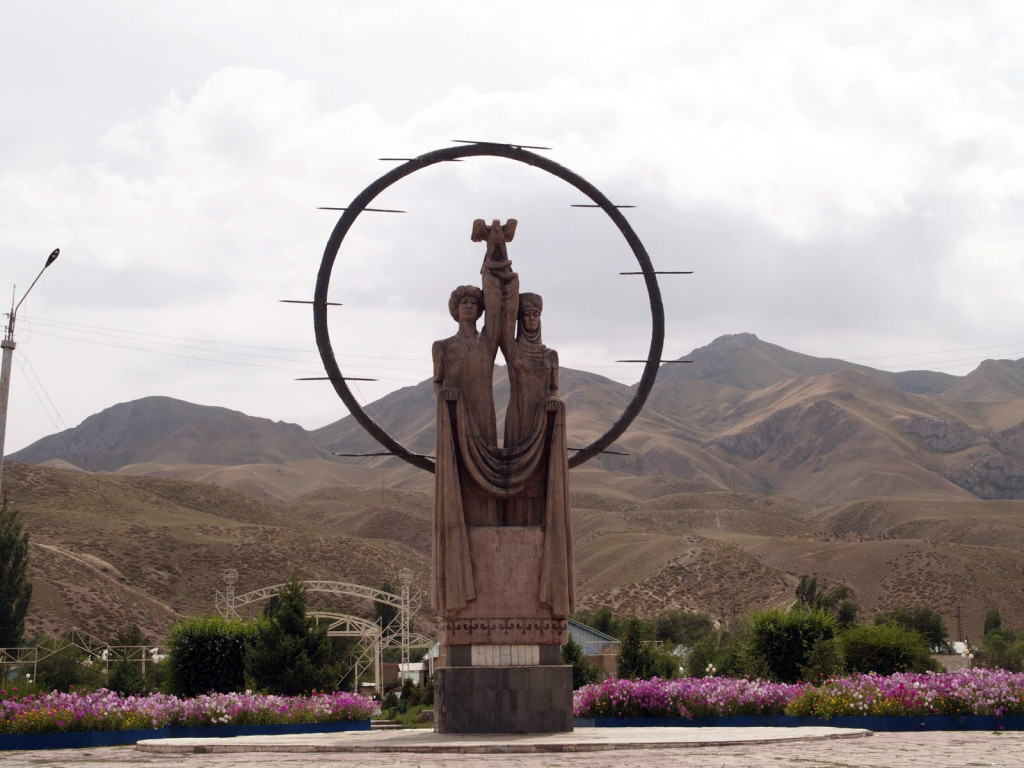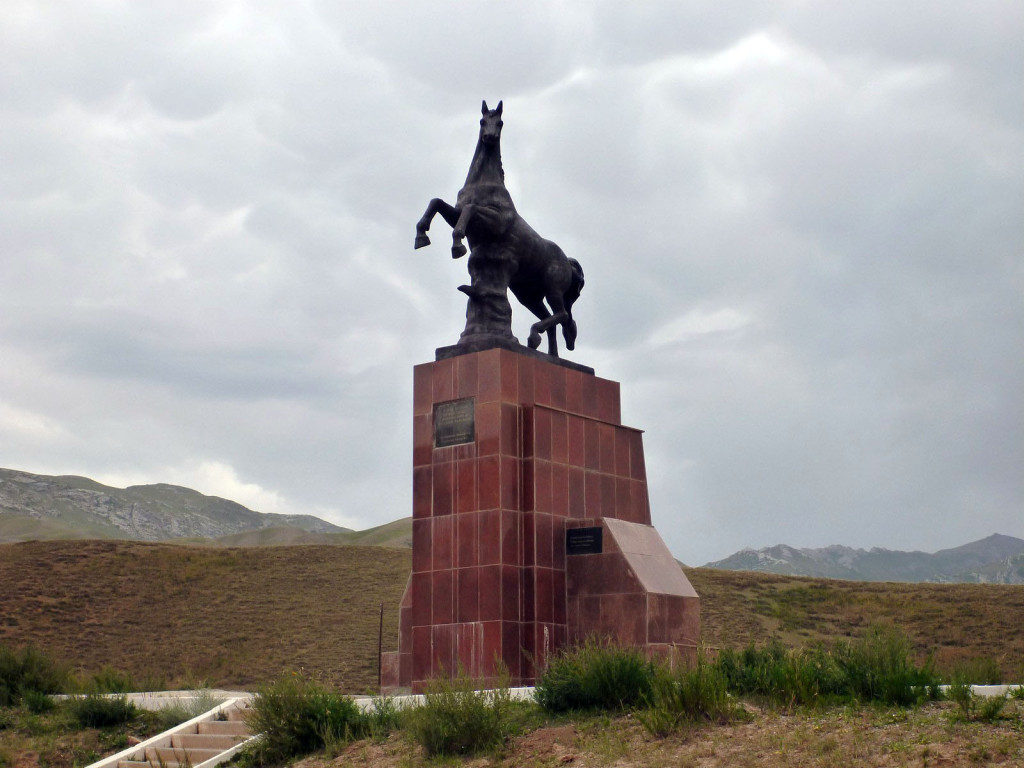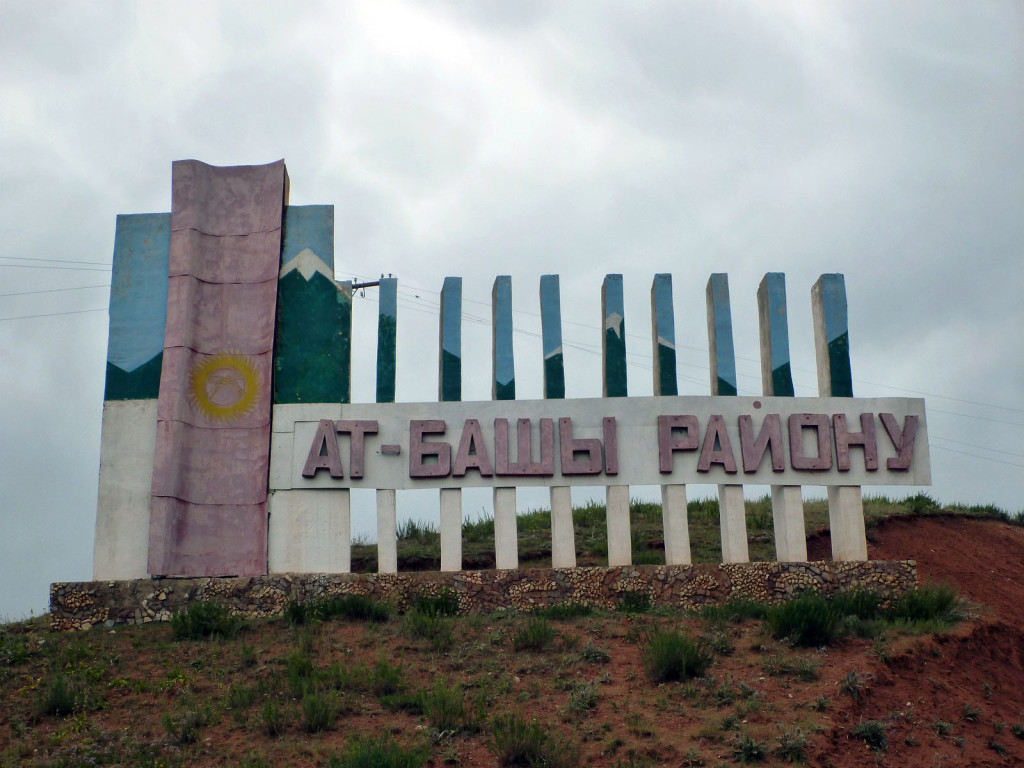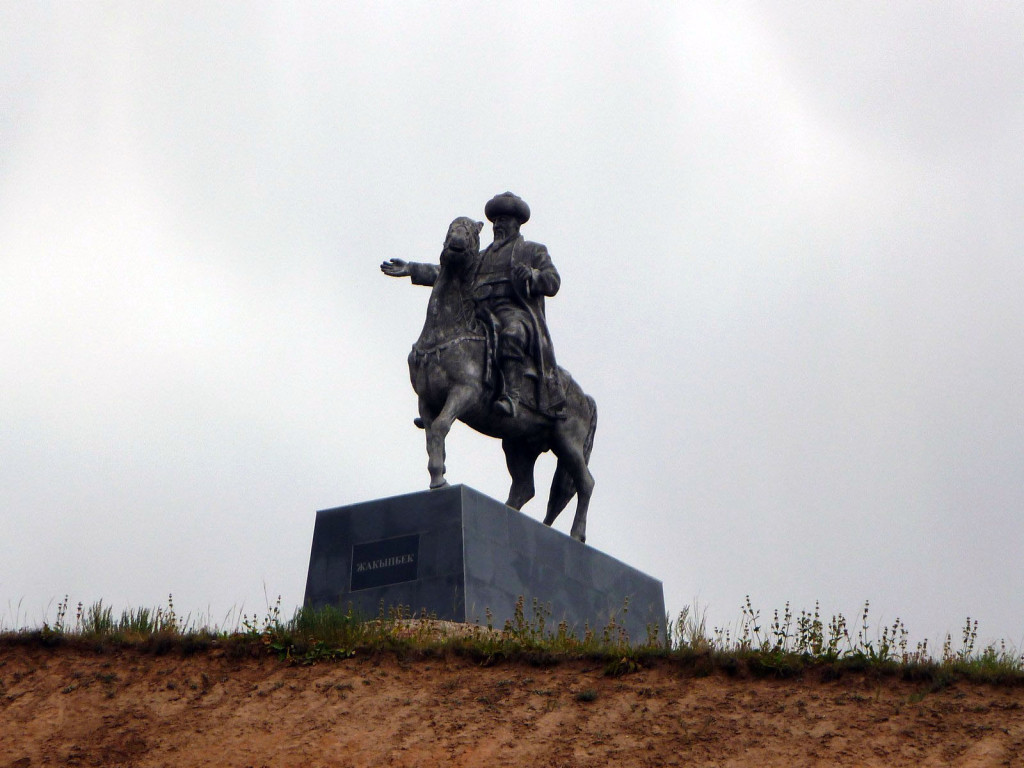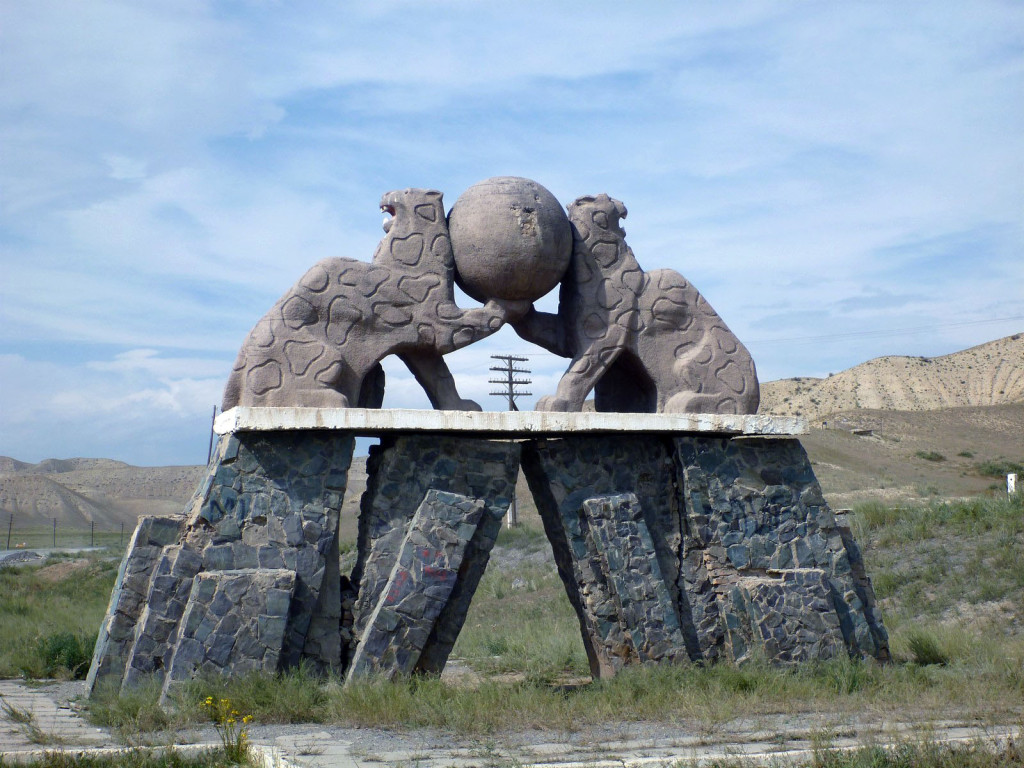 With some time remaining before some of the visa paperwork was ready, we took a side trip up to Song-Kul, an alpine lake at 3,500 metres, which is only unfrozen 3 months of the year. Away from the highway, the roads quickly turn to dirt and potholes, but pass through some gorgeous landscapes utterly devoid of people.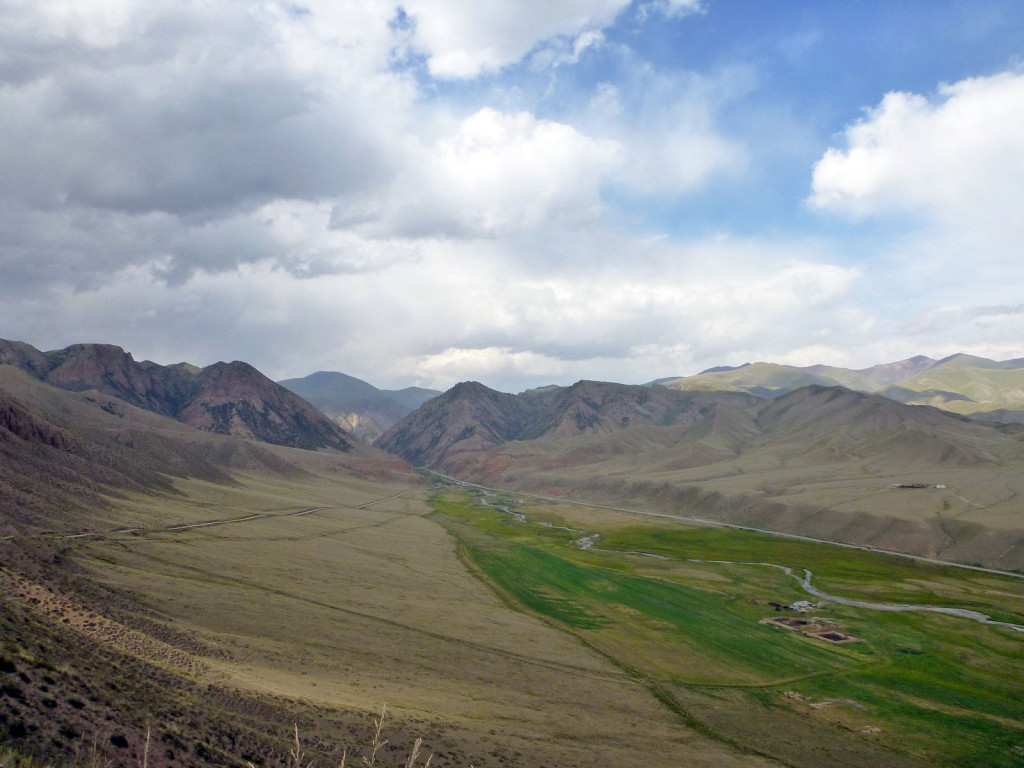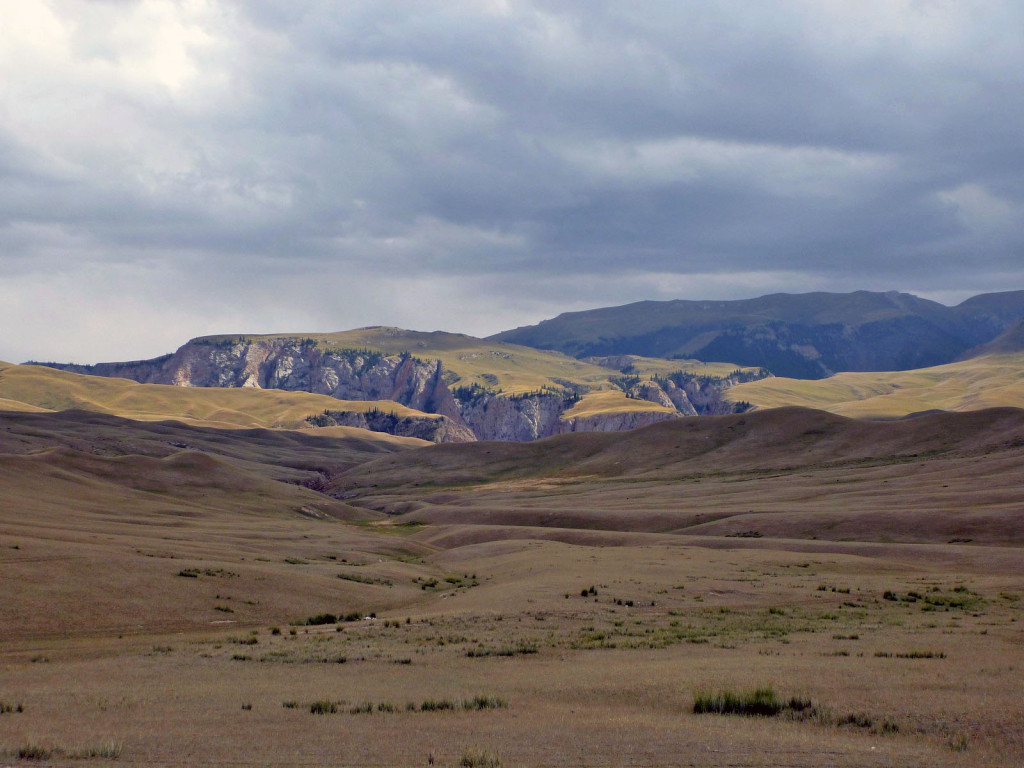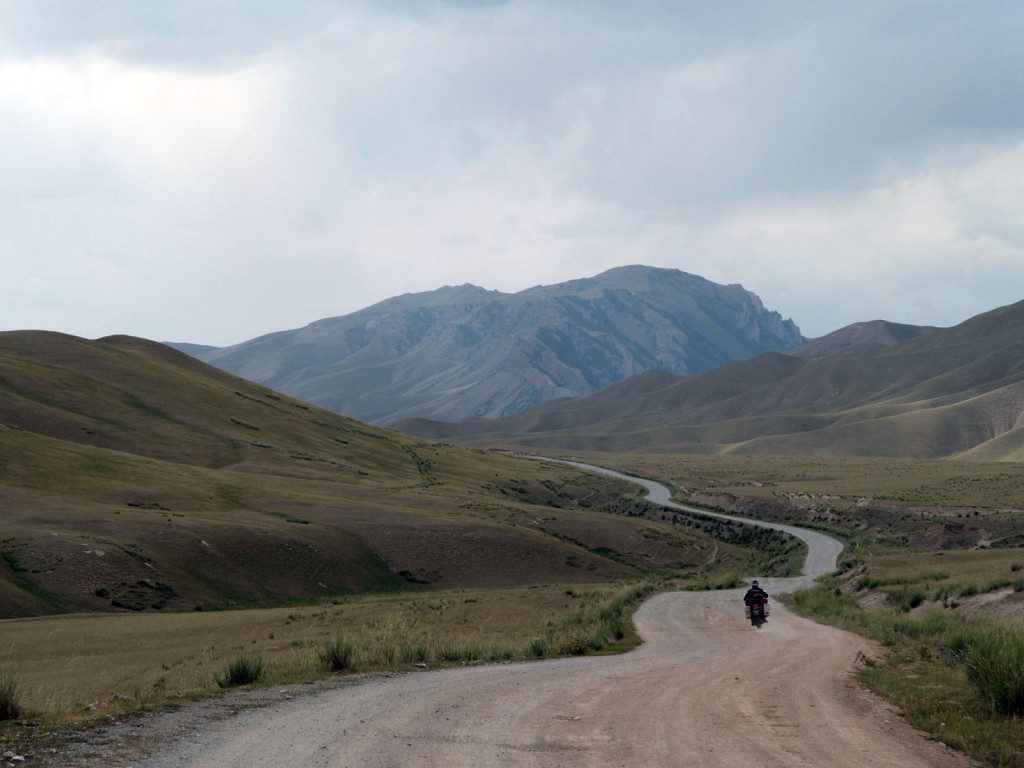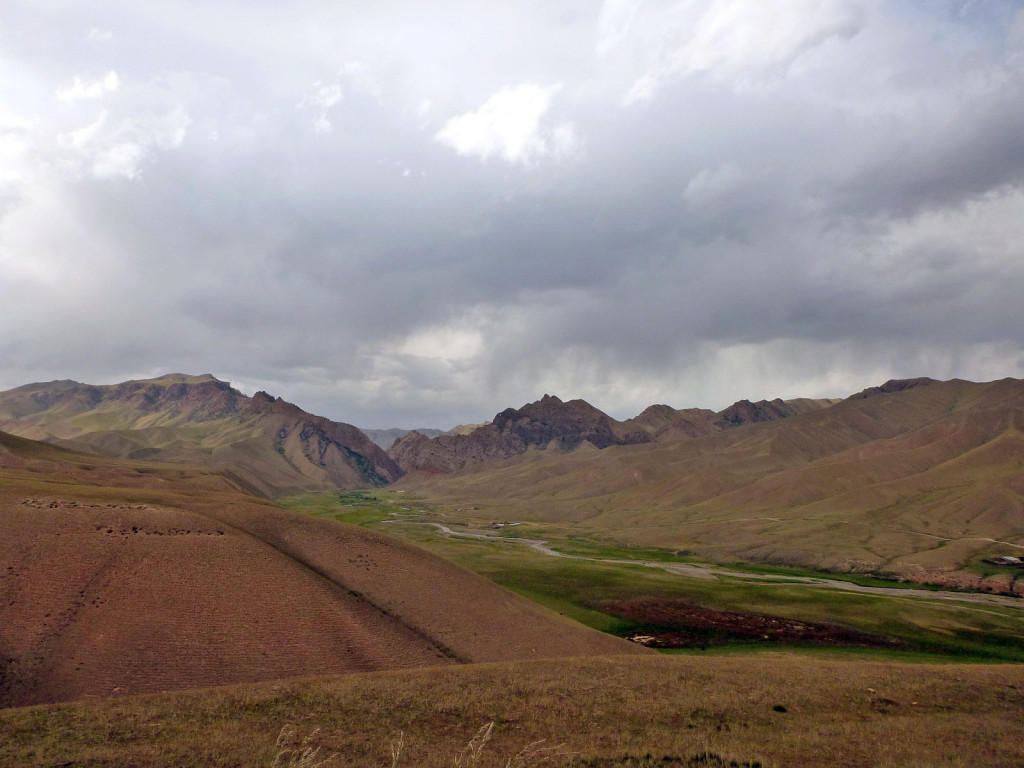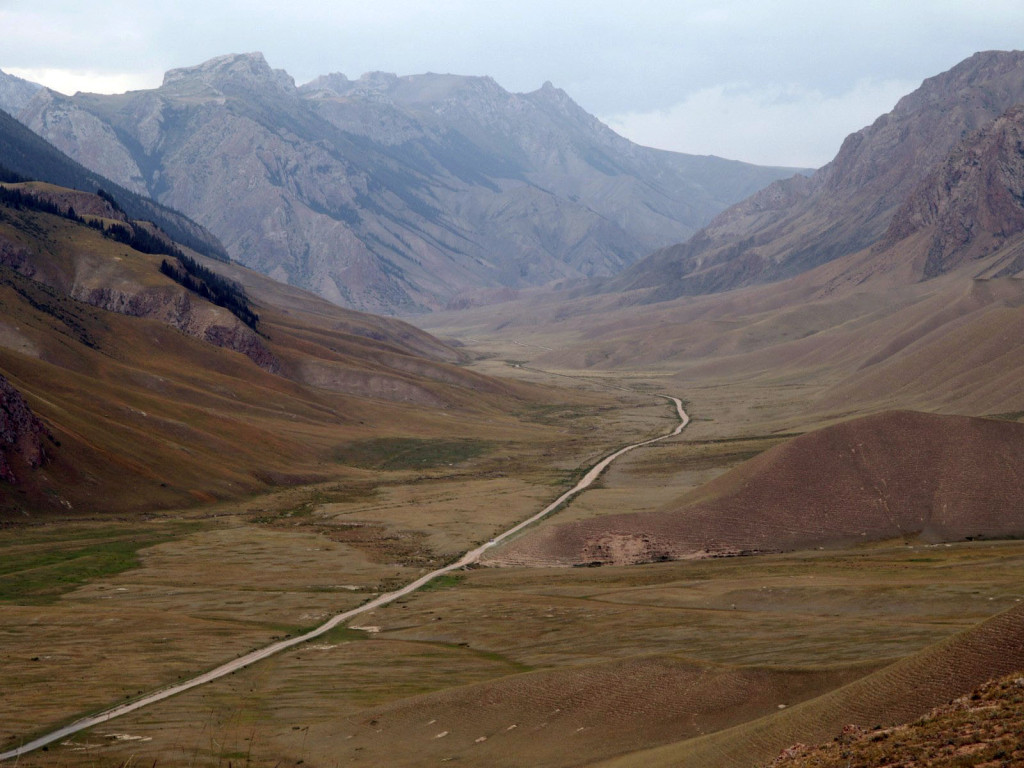 After following an icy river along the valley for a while, the road suddenly turns up a steep series of switchbacks covered in loose gravel. Some nerve-wracking moments during the ascent, but the view from the top was worth it!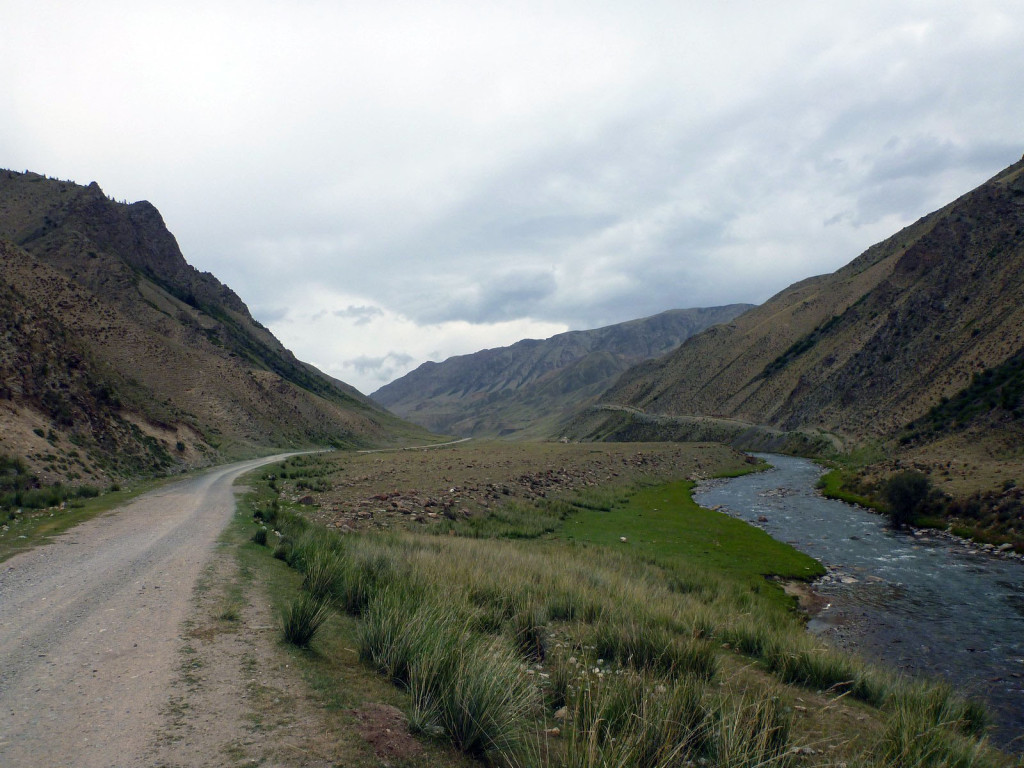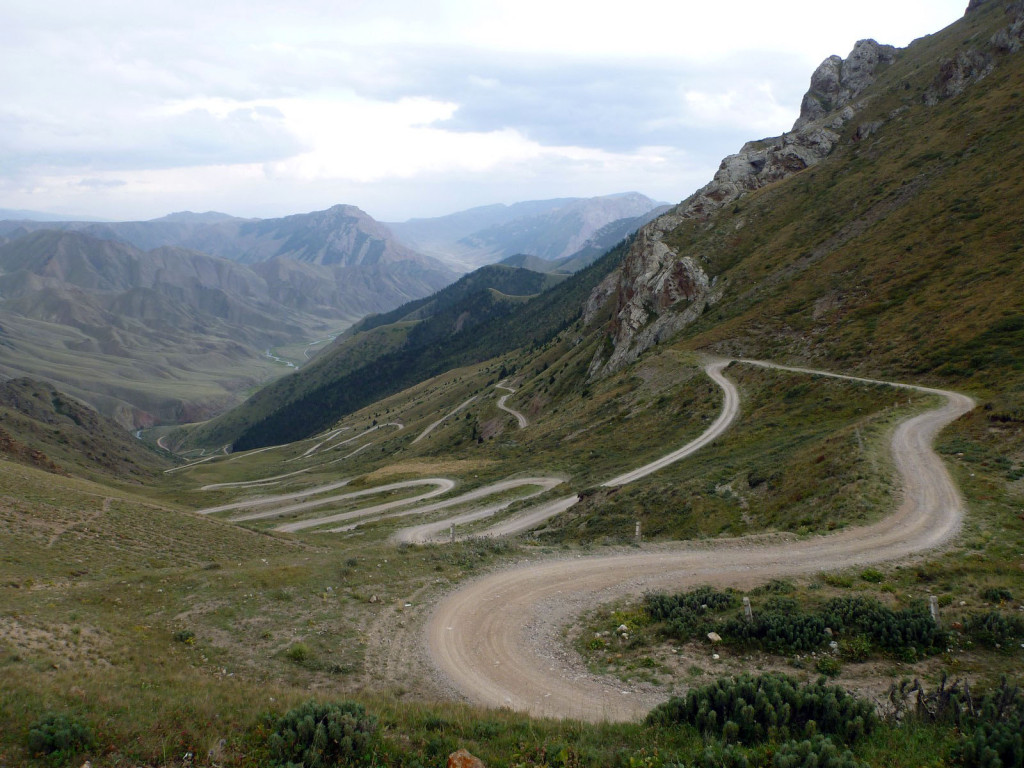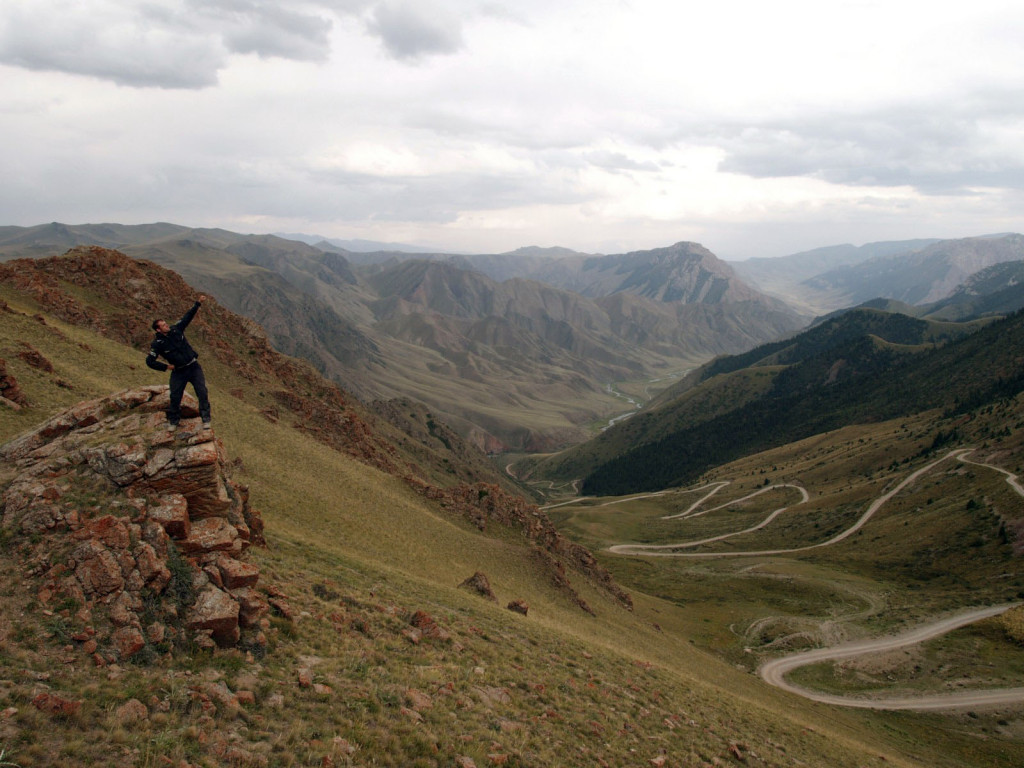 Nomads in yurts are dotted around the landscape, tending their flocks of sheep and herds of horses.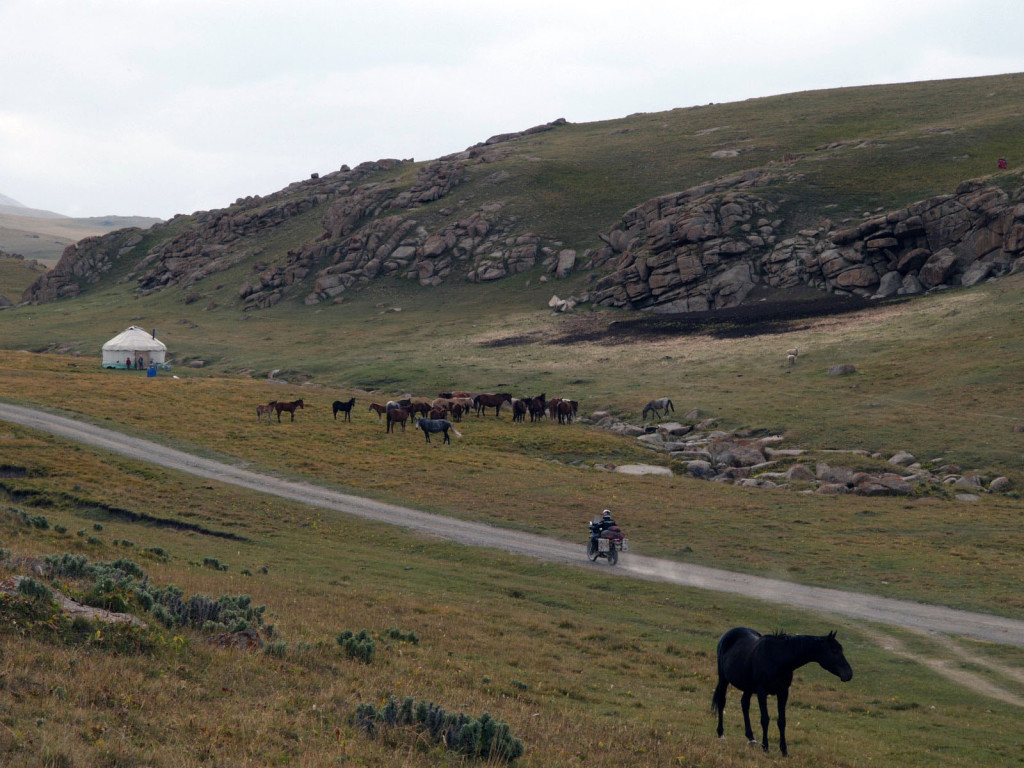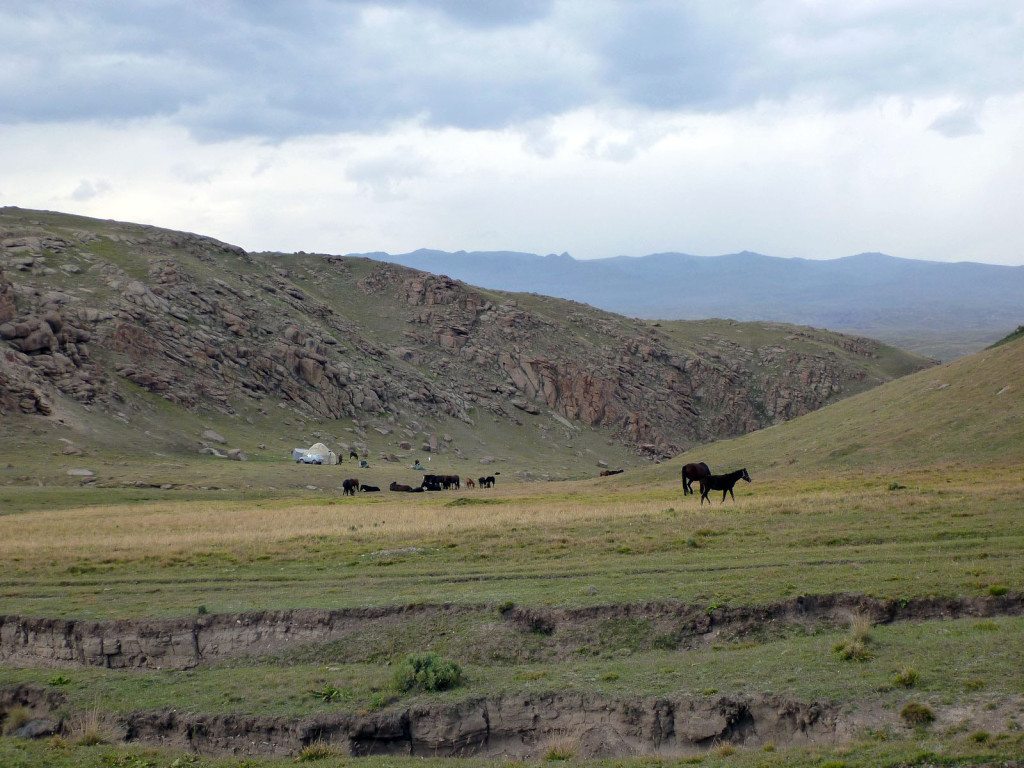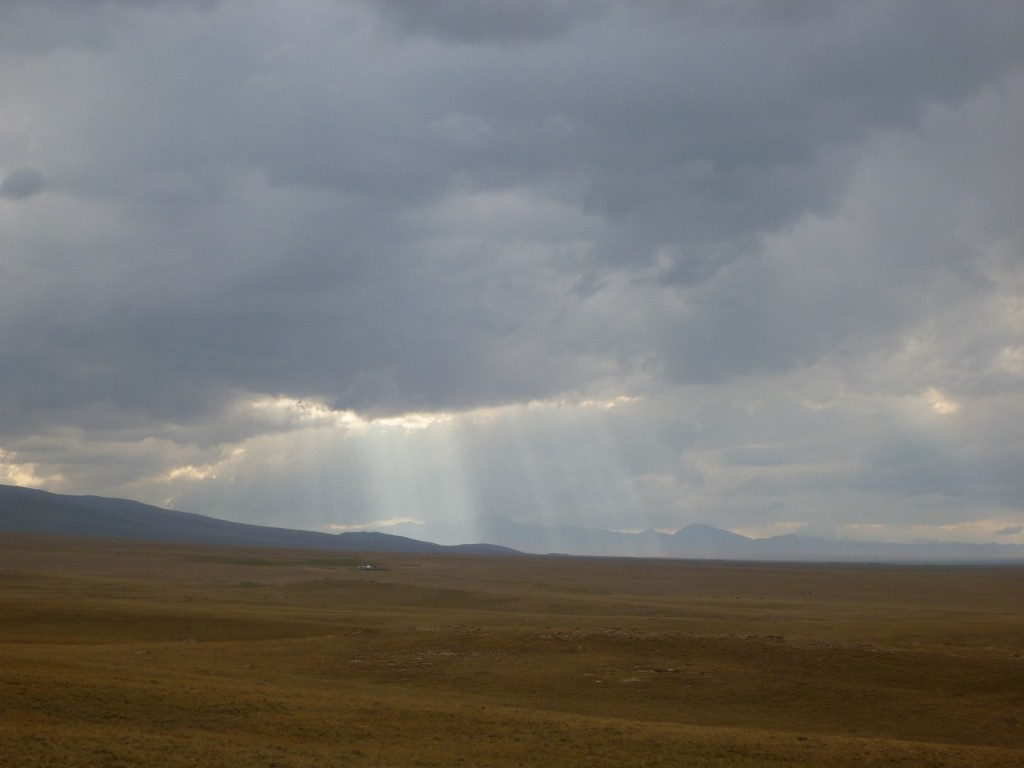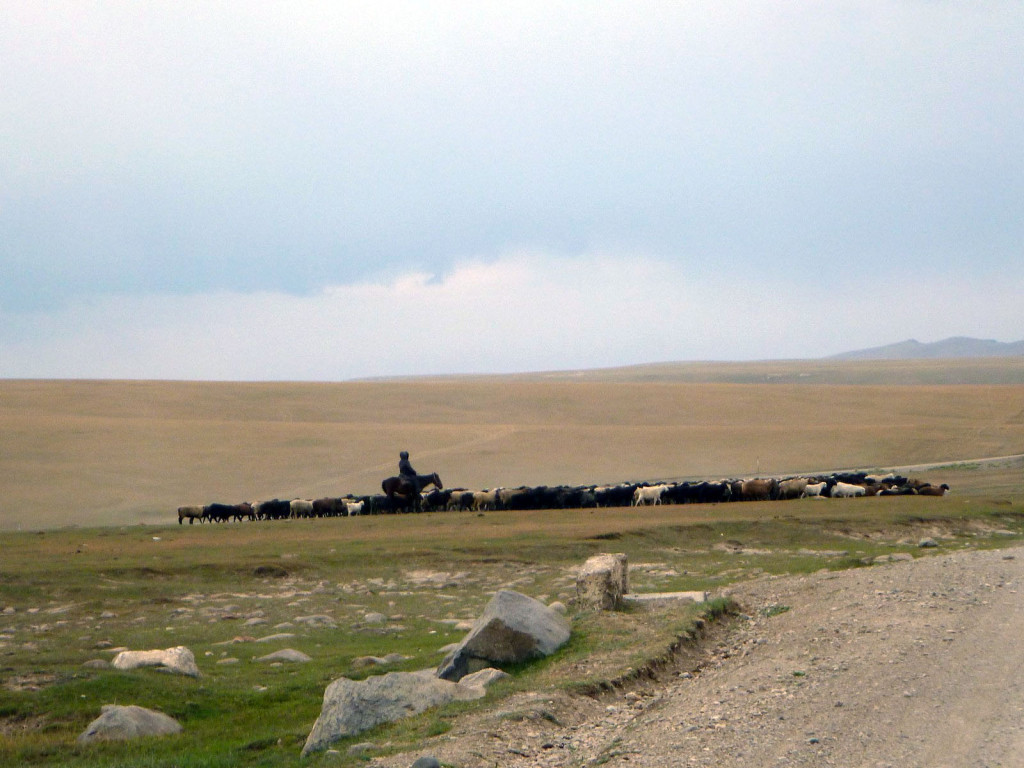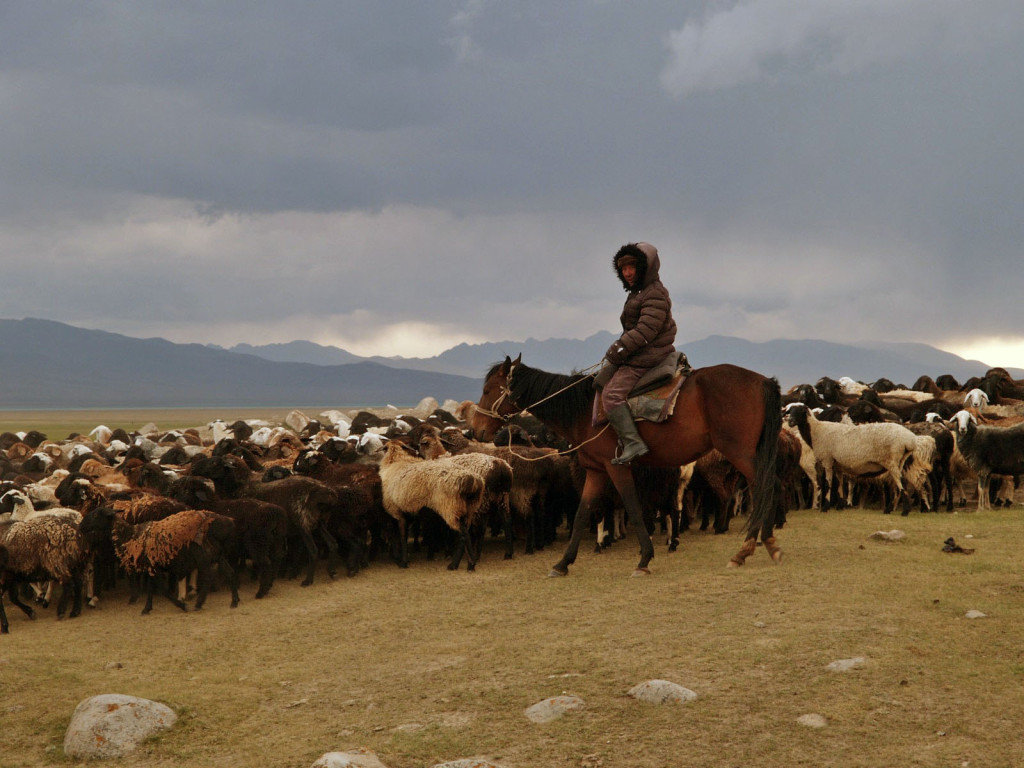 Finally, the lake comes into view, with the roiling cloudscape changing its colour constantly.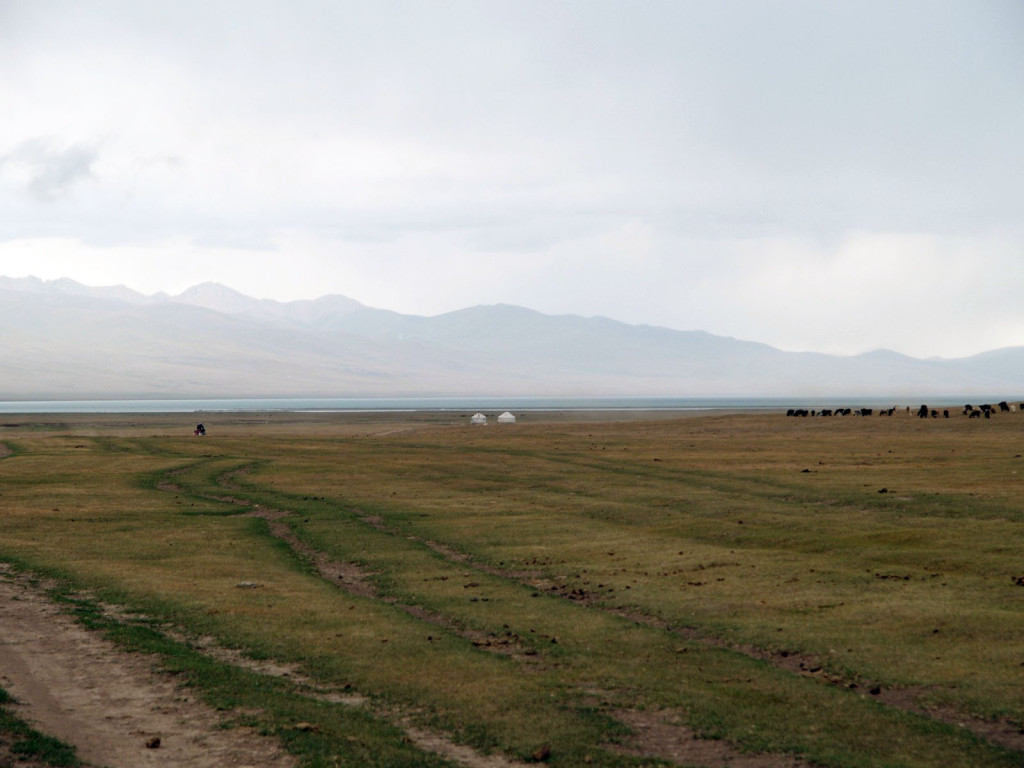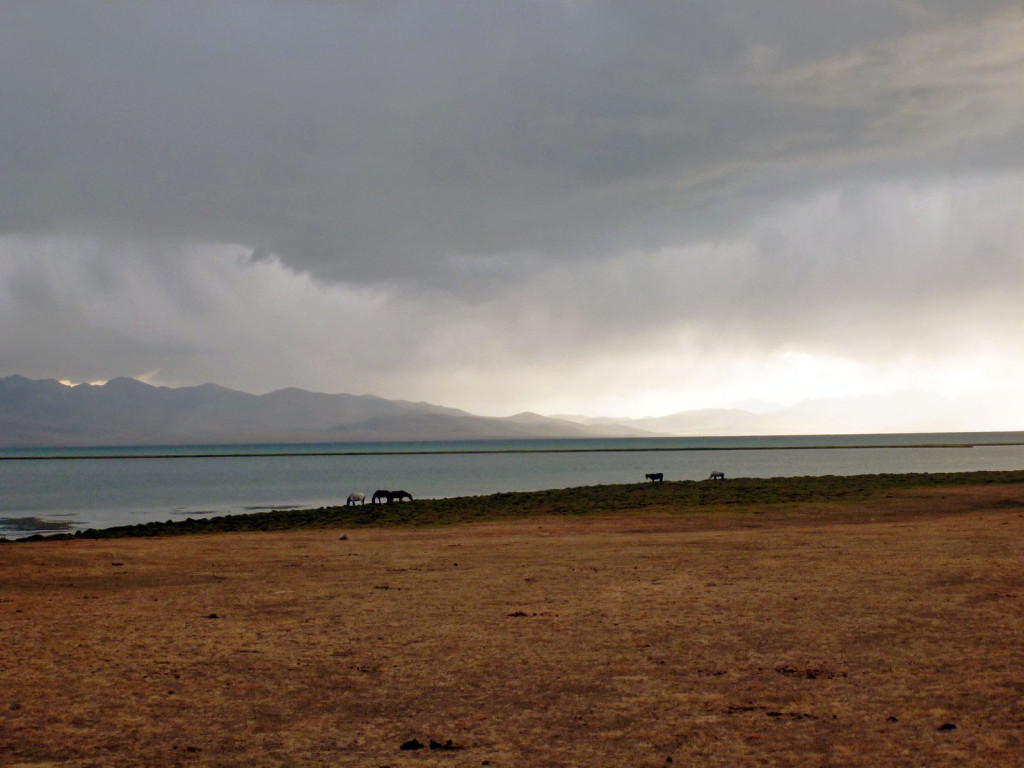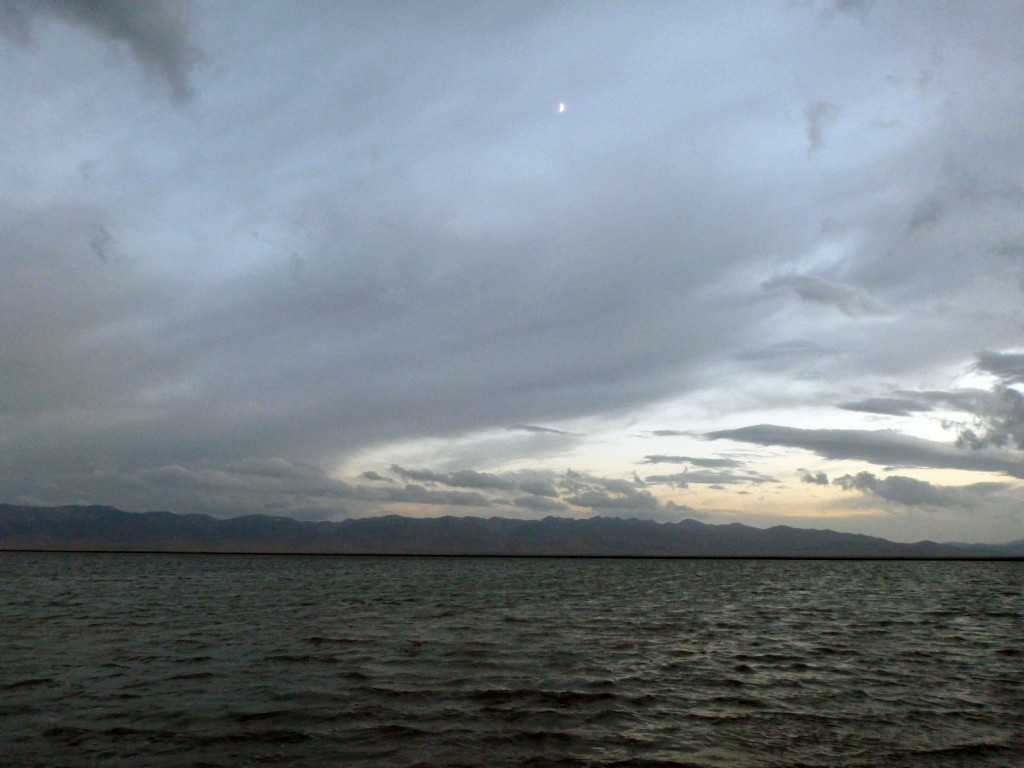 There are a number of community-based tourism yurt camps offering food and accommodation.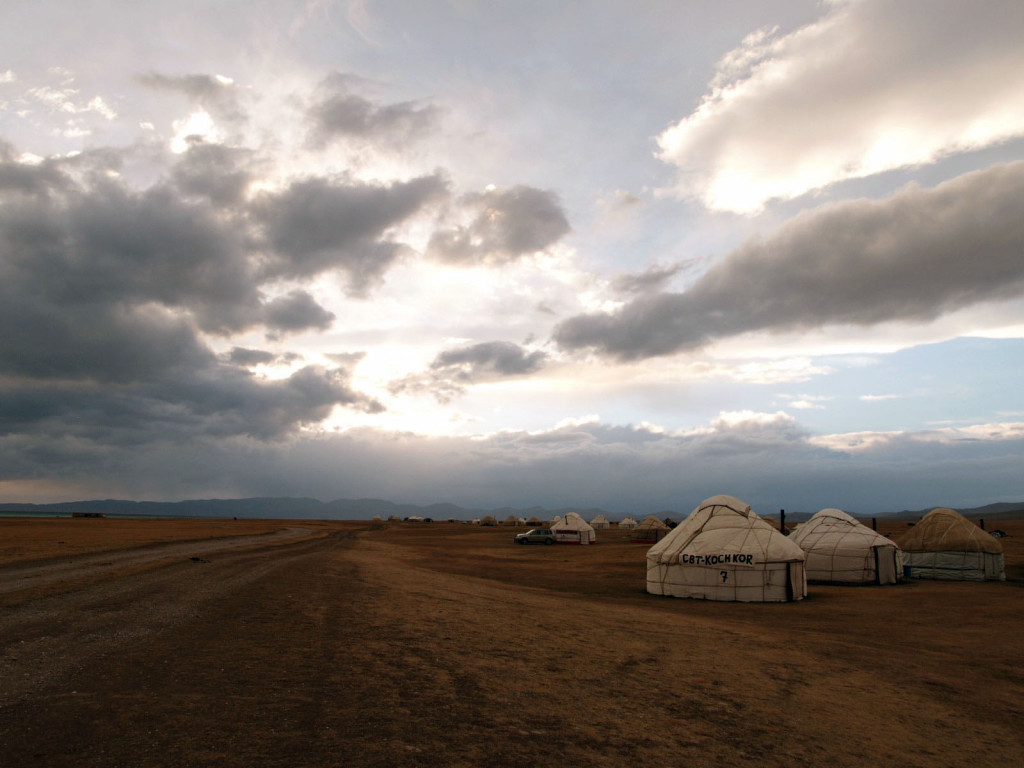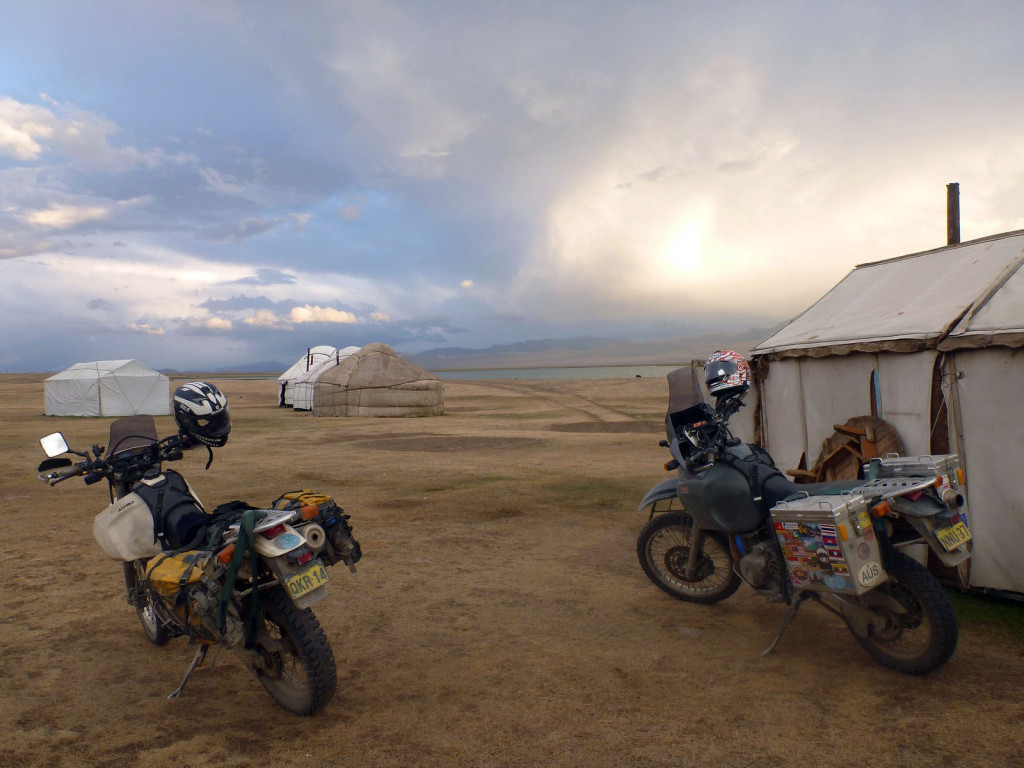 After snuggling into a yurt for the night, we awoke the next morning to find there'd been a heavy snowstorm overnight. Most of the snow in and around the camp had already melted, but the mountains ringing the lake retained their cover for most of the day. The animals in particular didn't look too happy in the weather.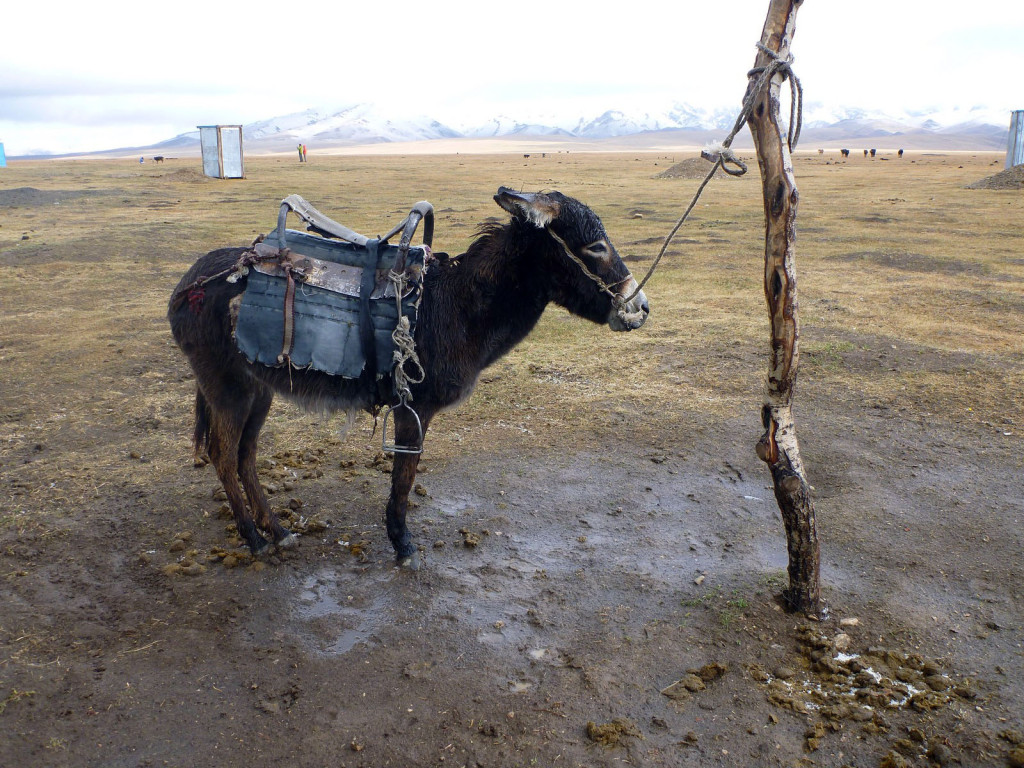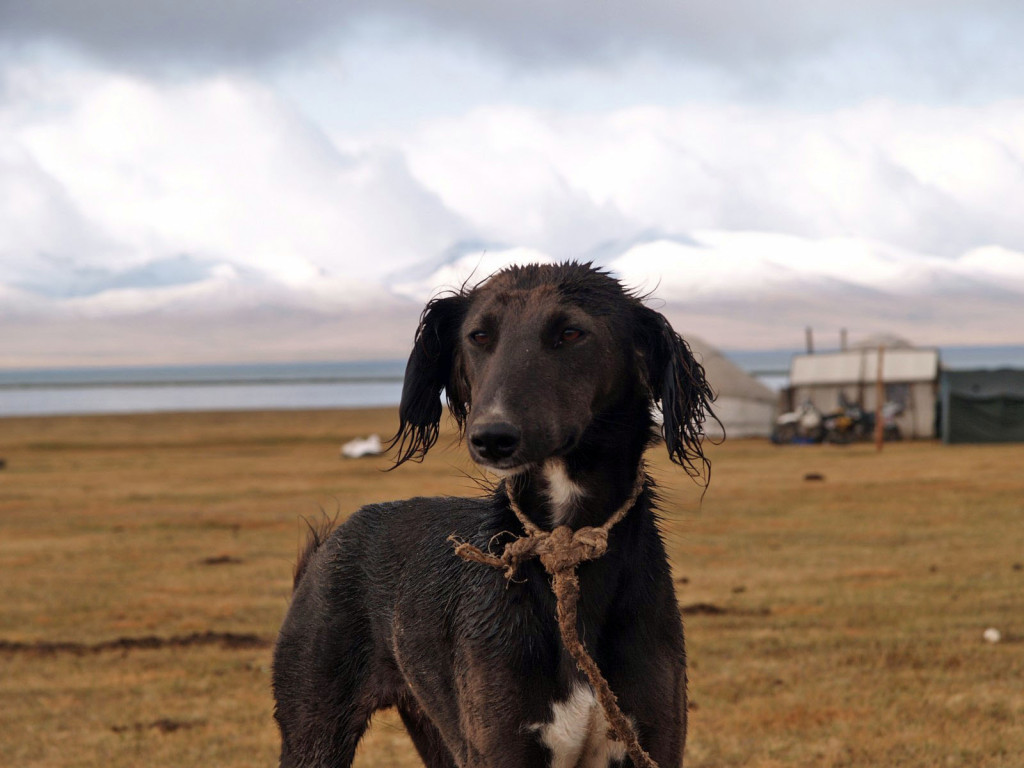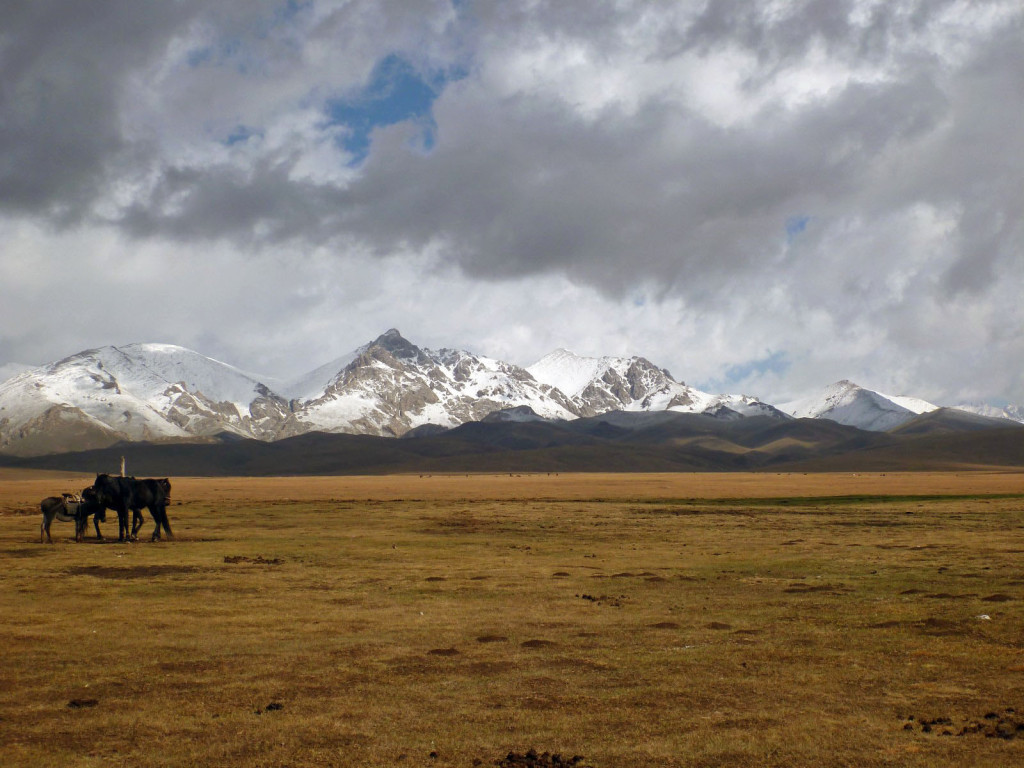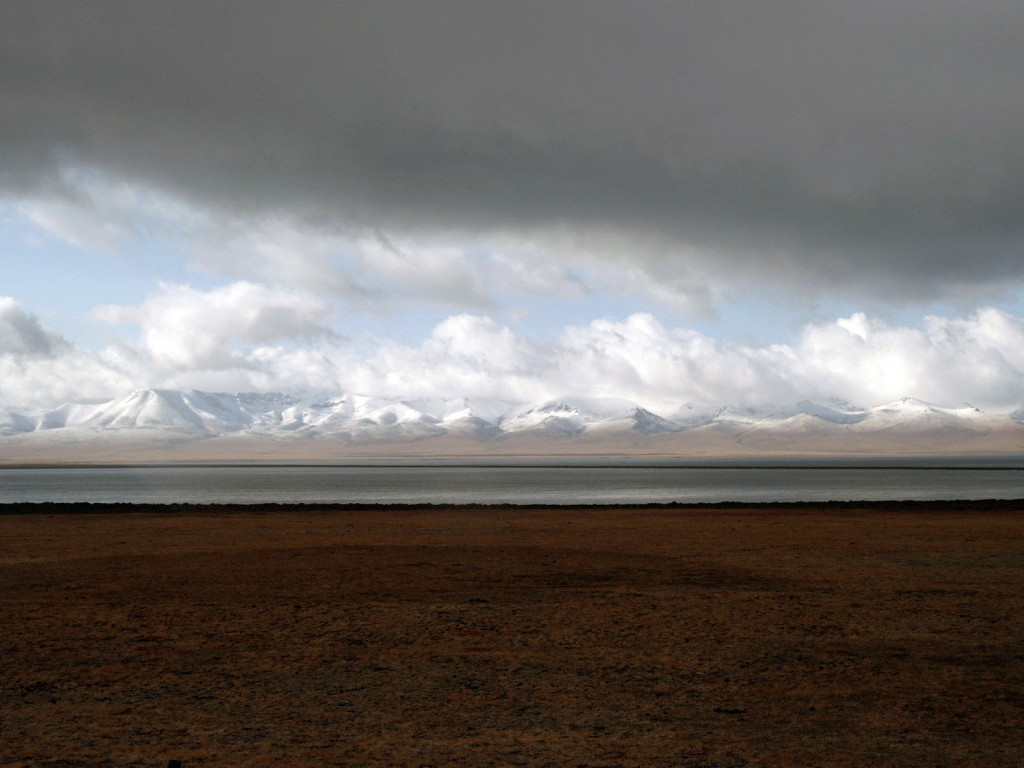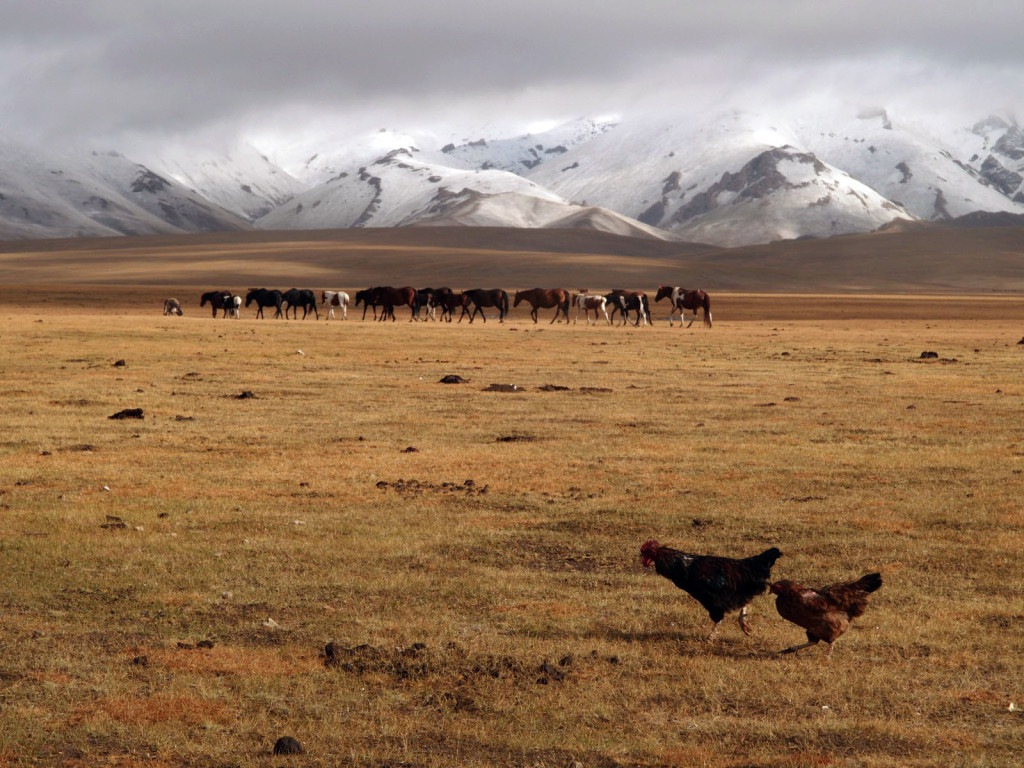 You can watch the locals butcher that night's meat.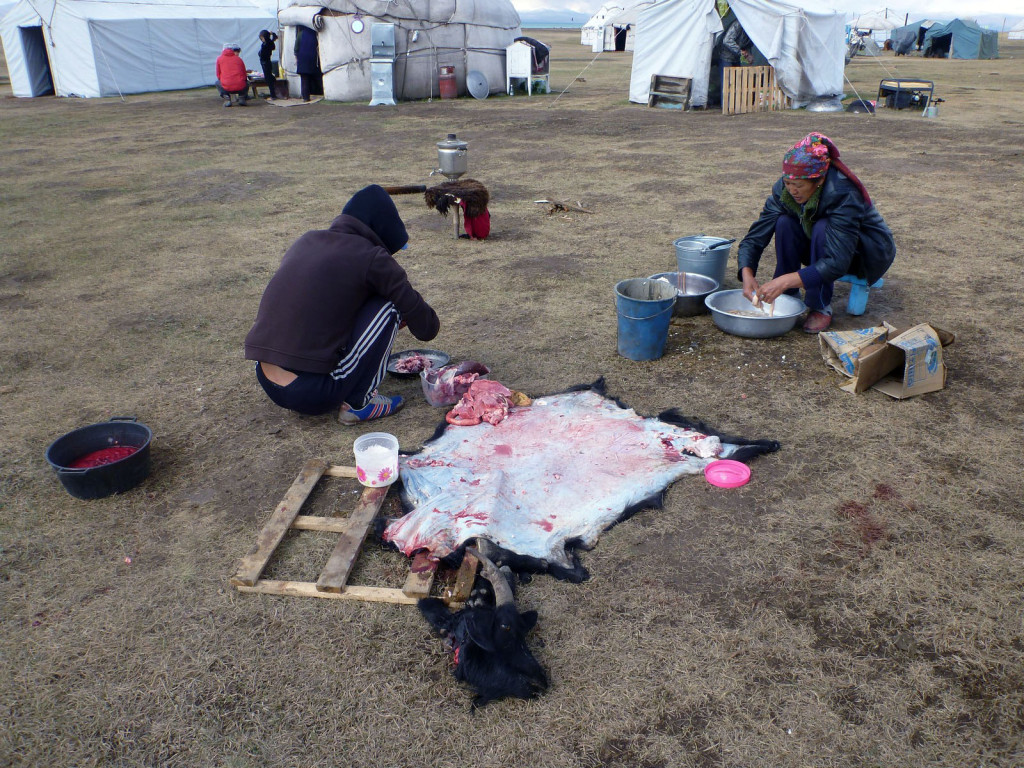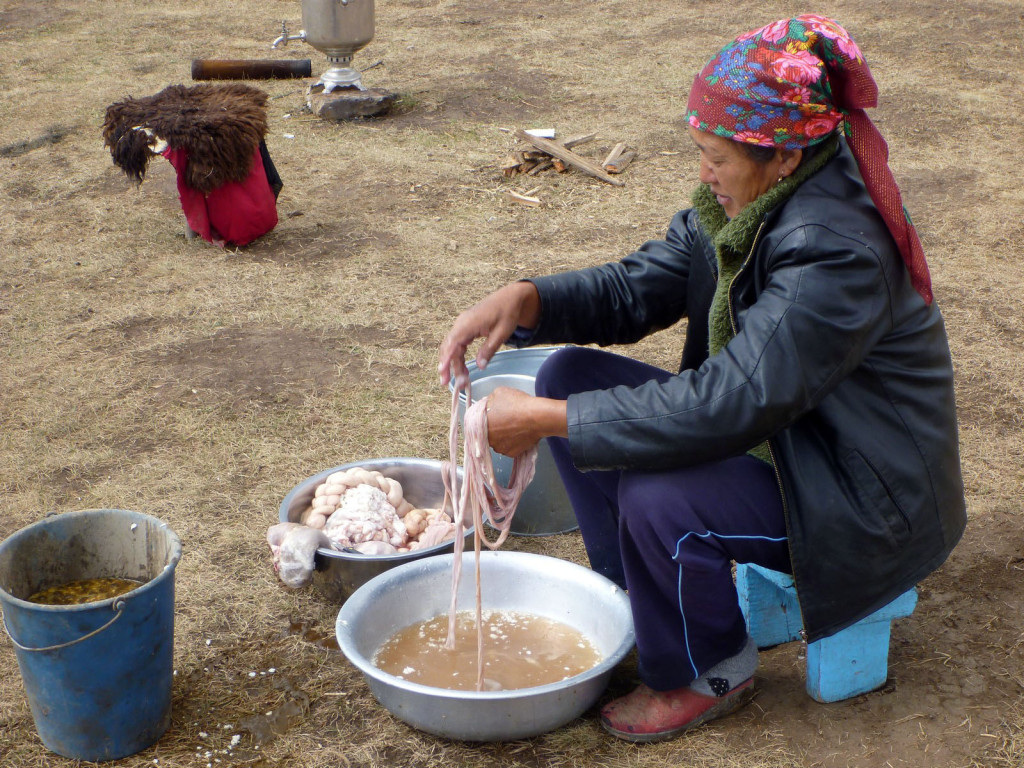 The locals also demonstrated the local sport, a kind of polo where the ball is a sheep with the head and feet cut off. They attempt to pick it up from the saddle, and carry it to a goal, while the other riders jostle and push to make them drop it. Often it seems to descend into a brawl, with the horses and riders pushing and shoving, until someone breaks out of the group and gallops away, hotly pursued by the rest of the group.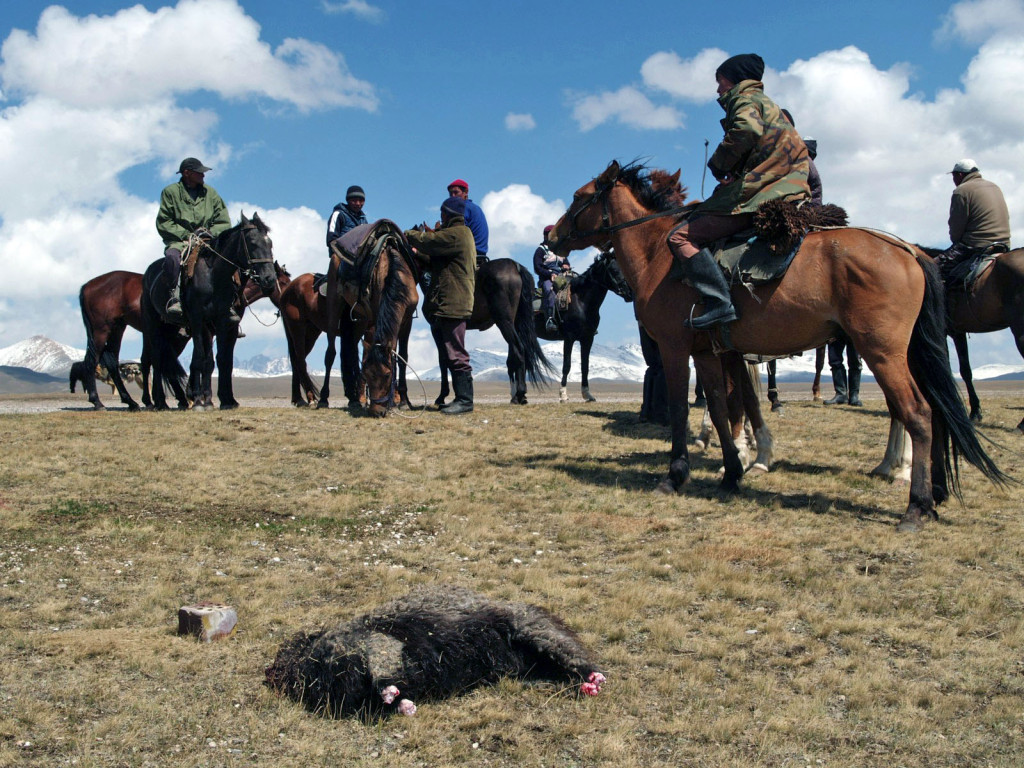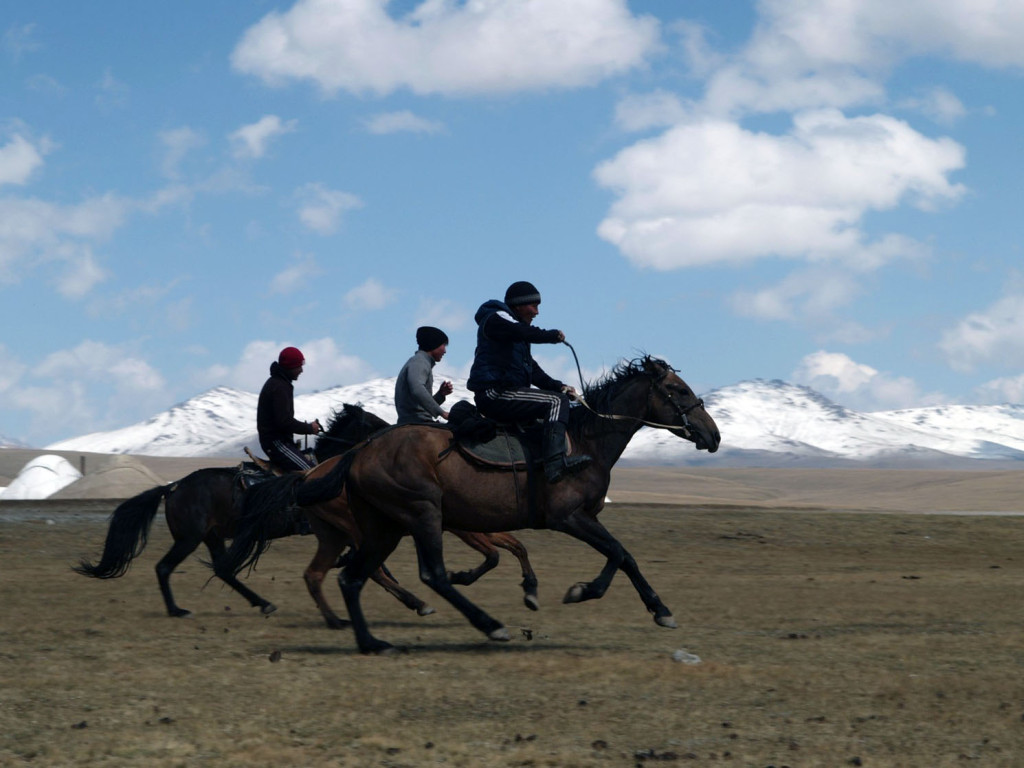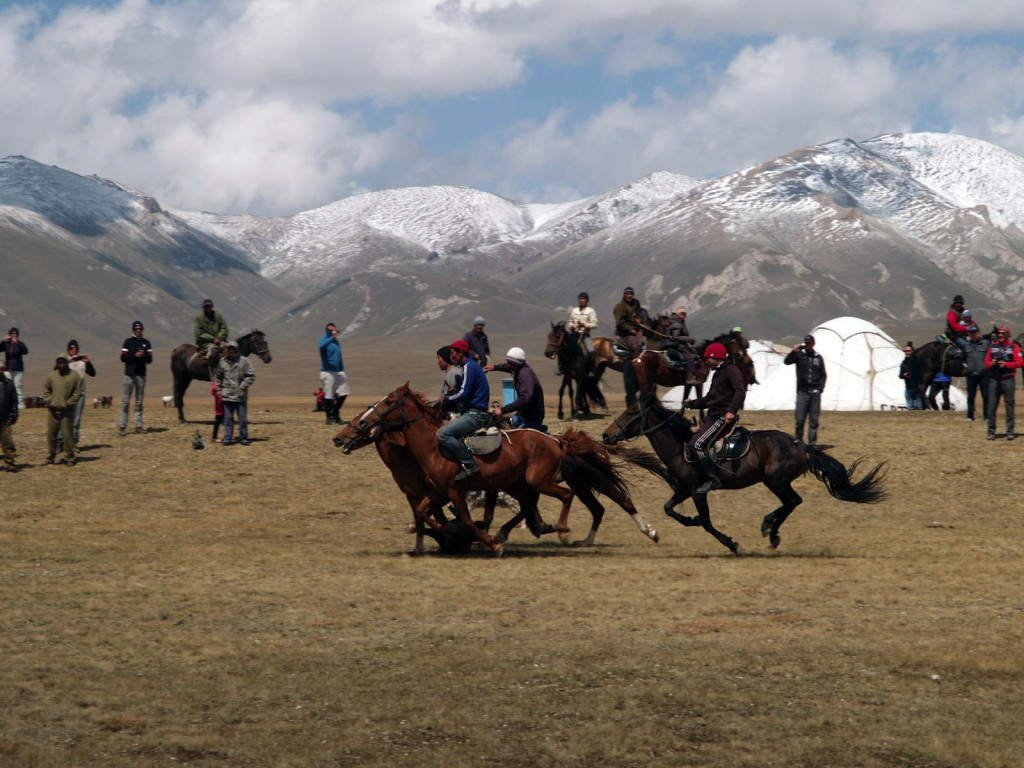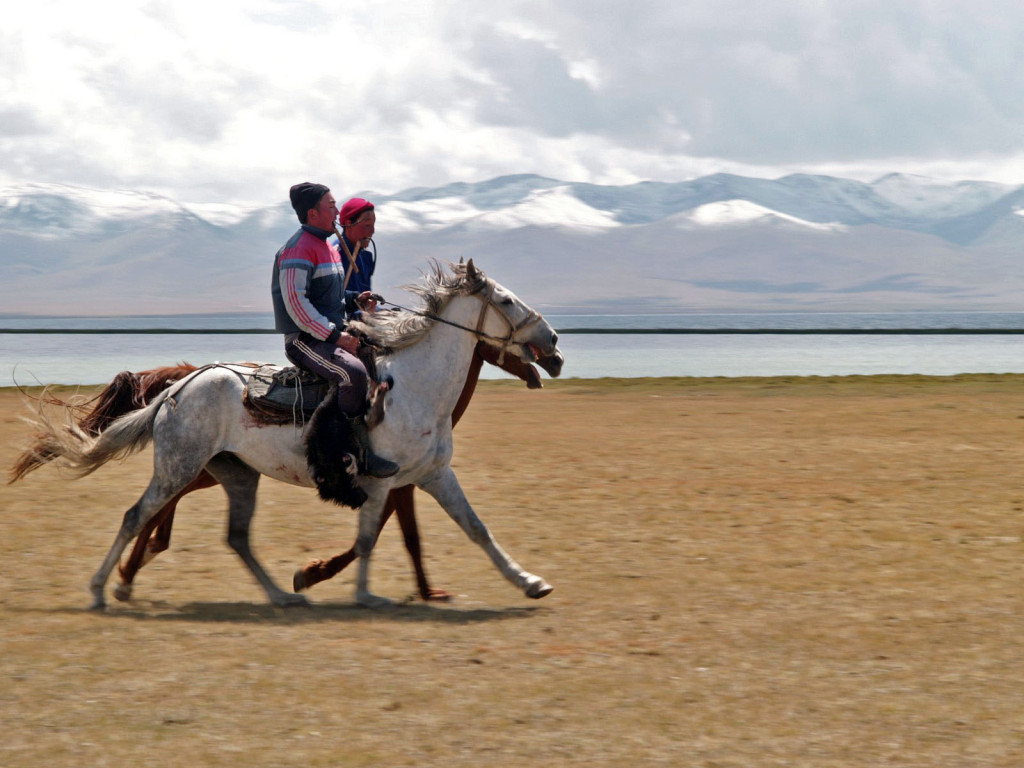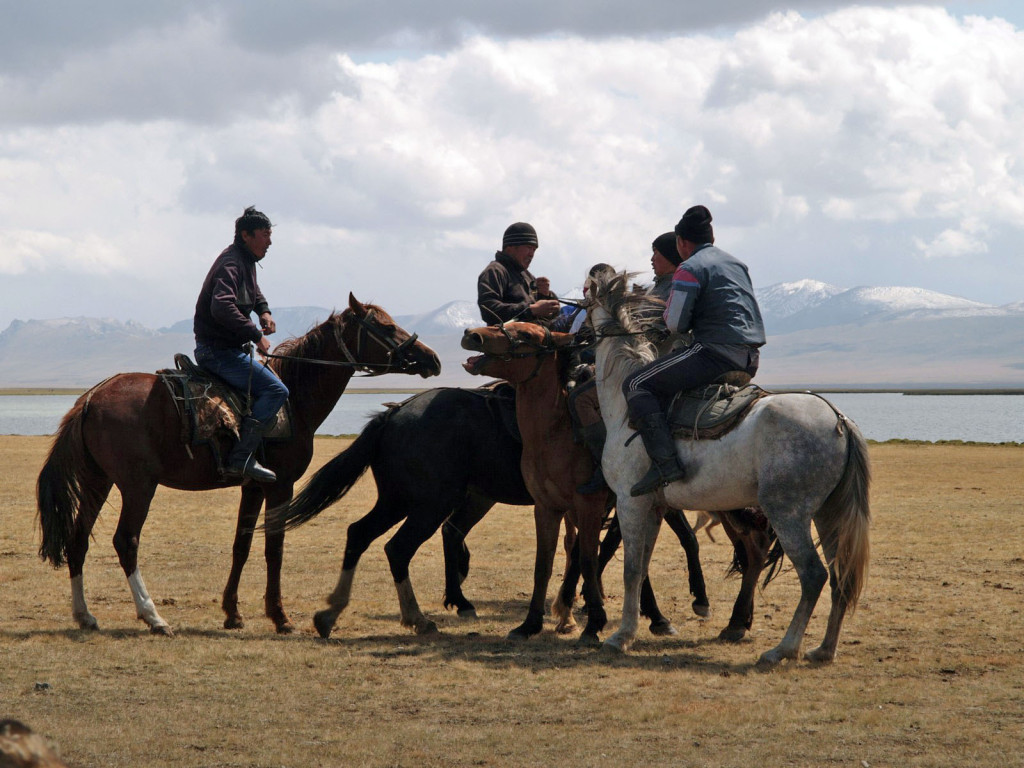 Everyone down to the age of around eight years old is on horseback – even if their feet don't reach the stirrups.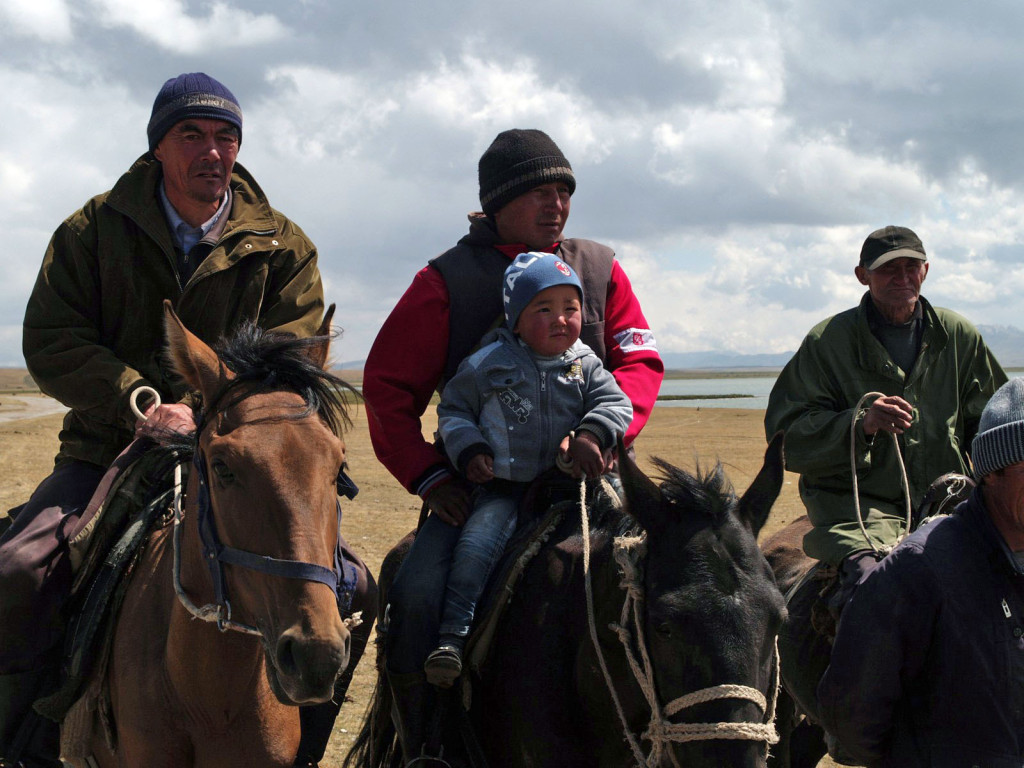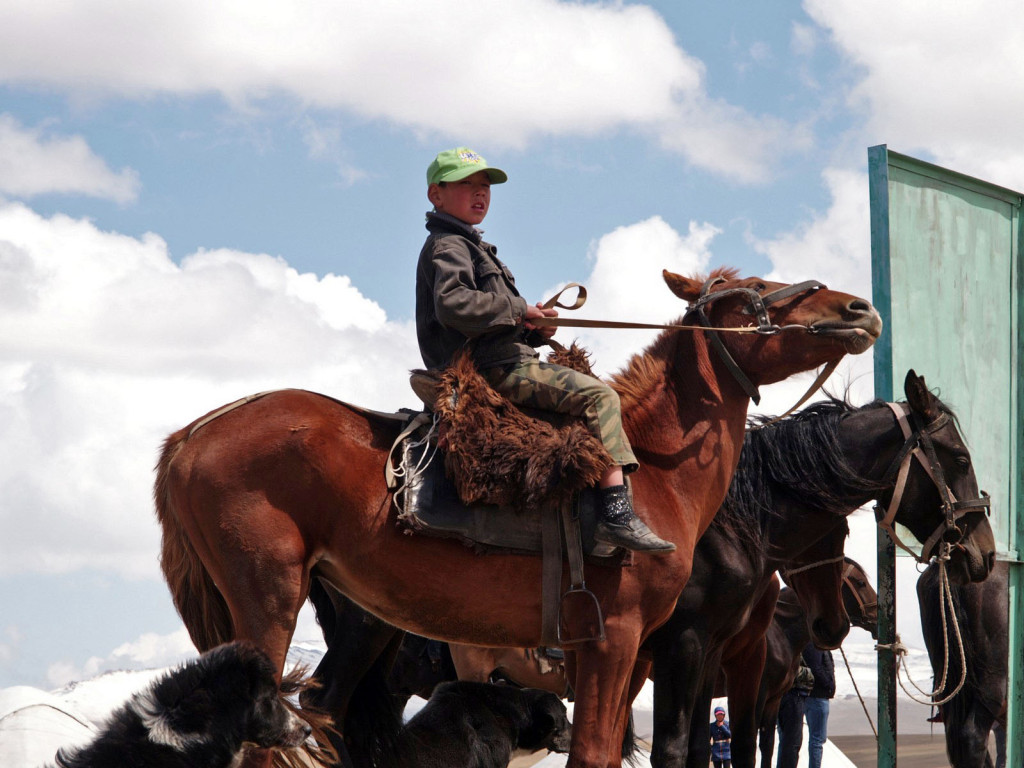 You can join the locals on horseback by hiring a horse for a few hours, and explore the surrounding grasslands. Ghighi was a little more confident on the horse than I.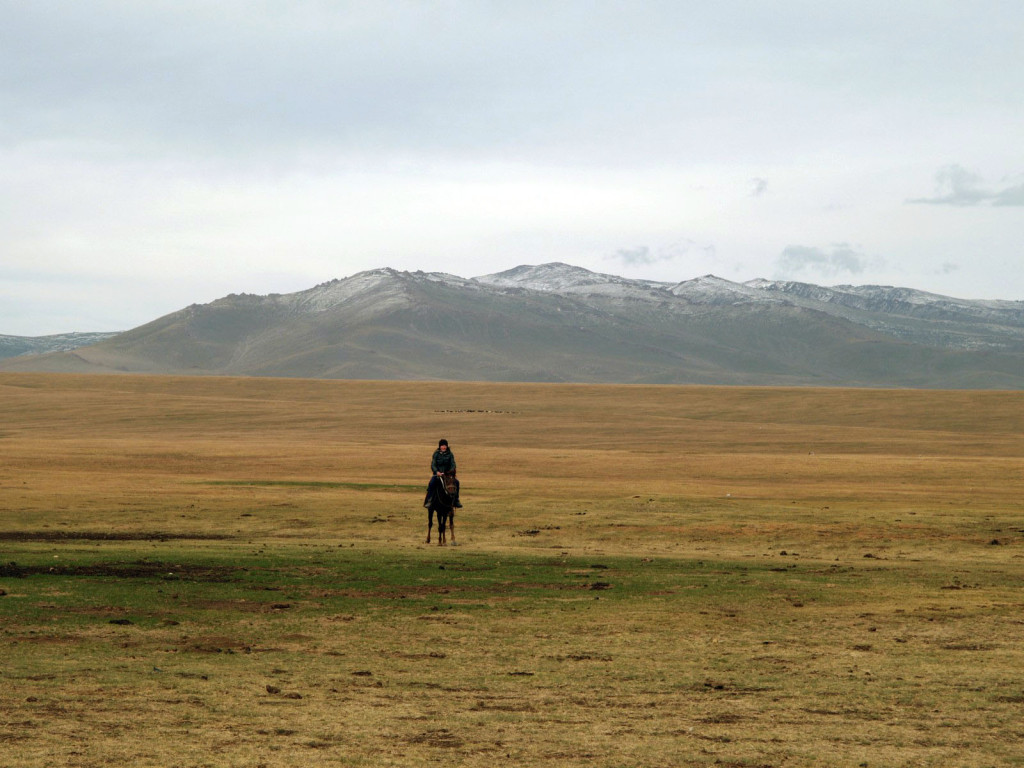 Sunsets over the lake, star-filled night skies and the ever-changing cloudscape make this a magical place.