With a day off in town, while our guides were finalising our Chinese registration and drivers licences (even though we were leaving the country the next day), I took a day the update the blog while Ghighi took a walk around the old town of Kashgar. Sadly, most of the old buildings have been bulldozed and replaced by faceless Chinese highrise, while the small area that remains feels sanitised and sterile. Nevertheless, it's an interesting place, filled with the local Uygher people at work and play.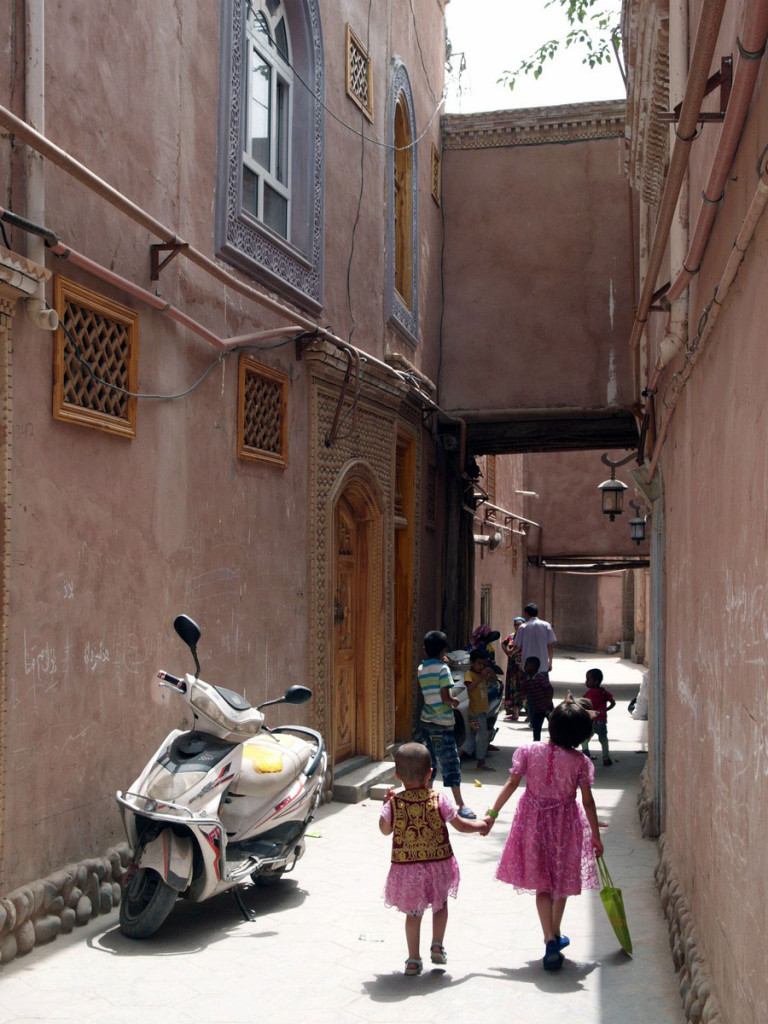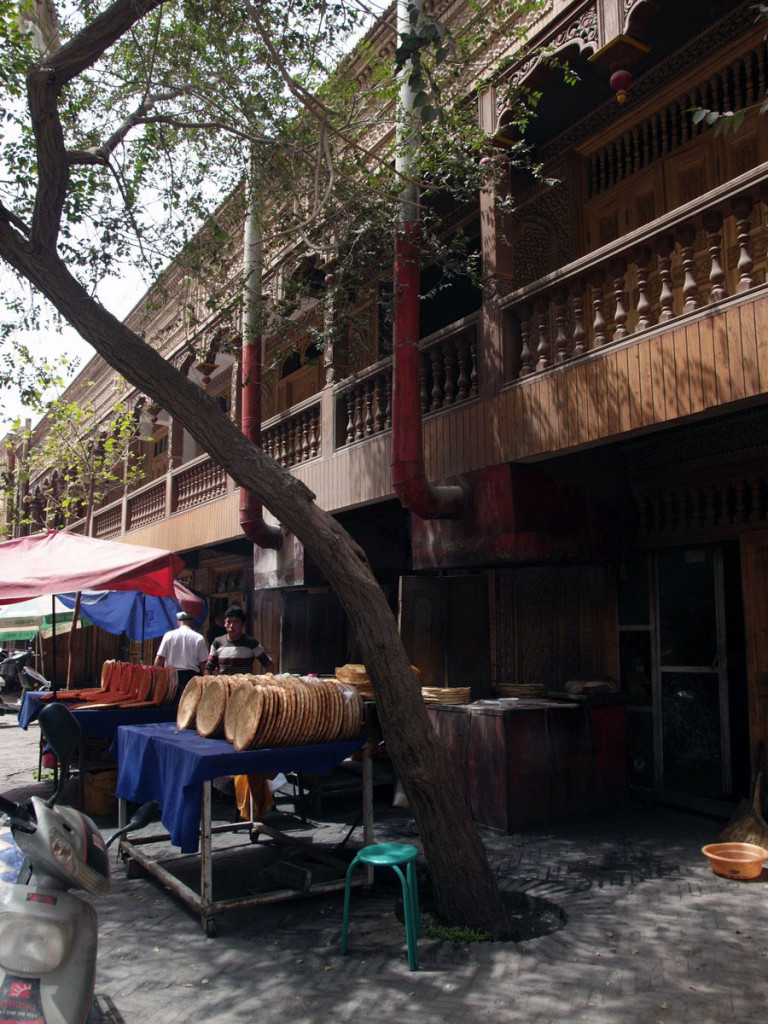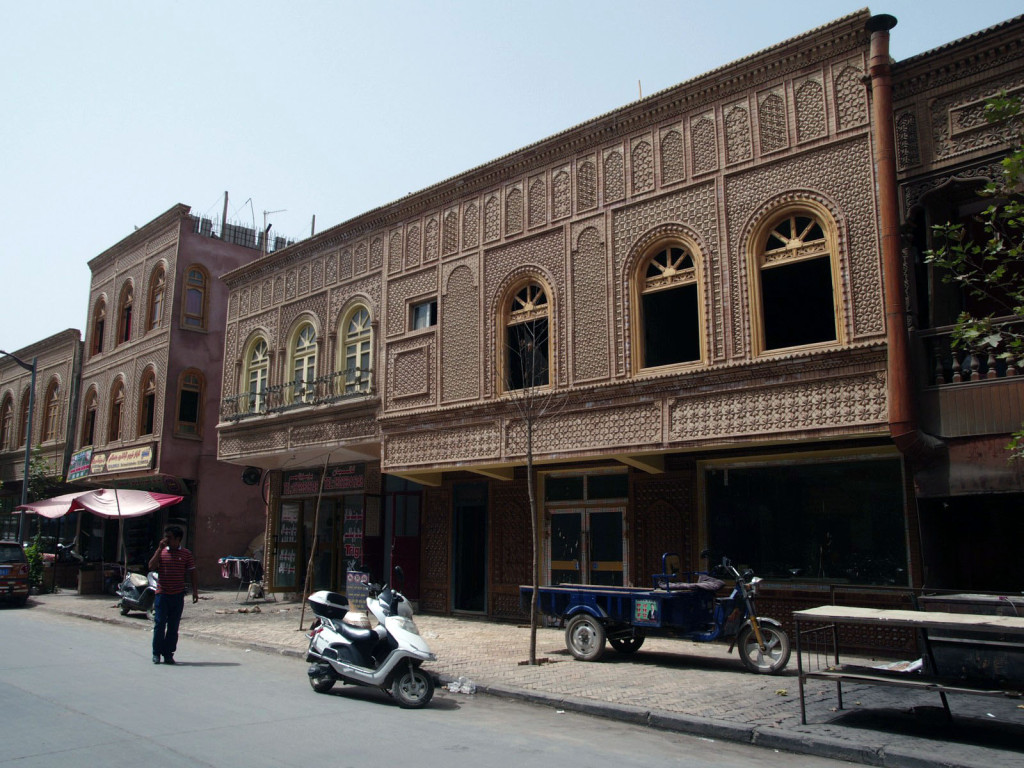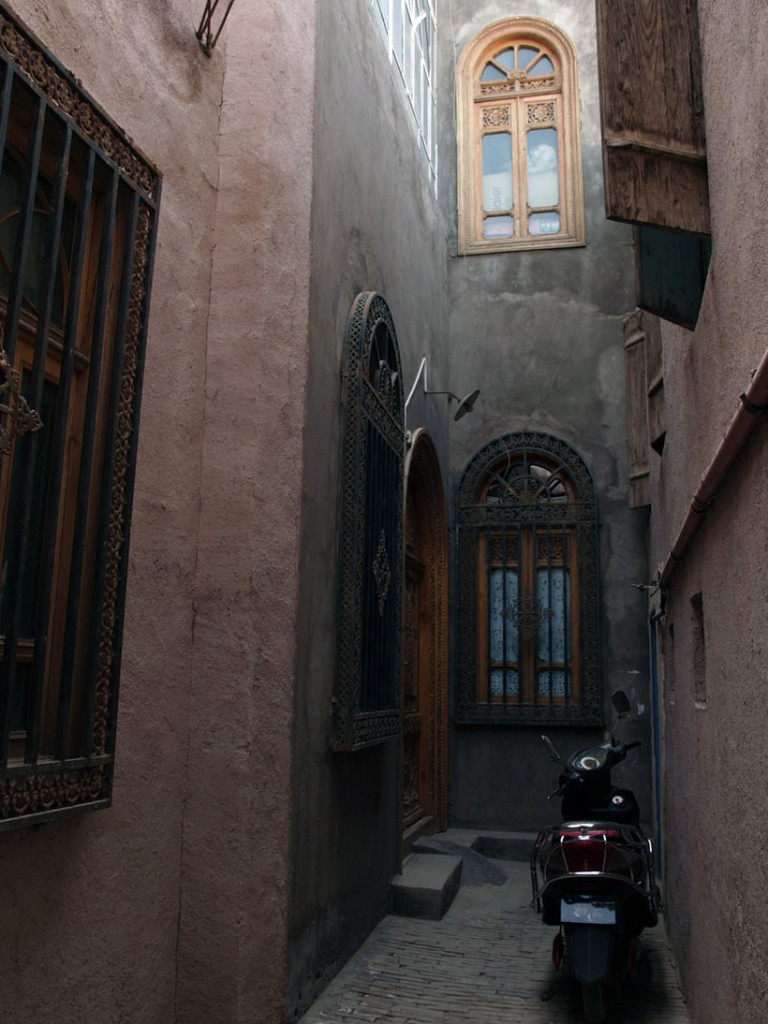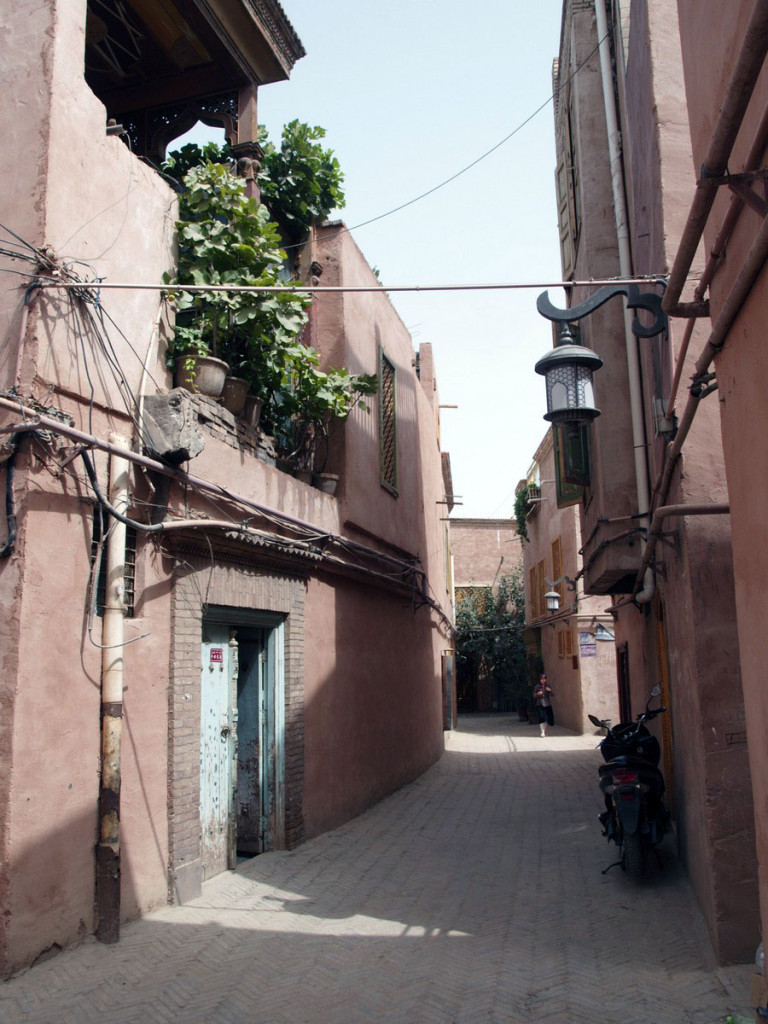 There are a few interesting statues and monuments.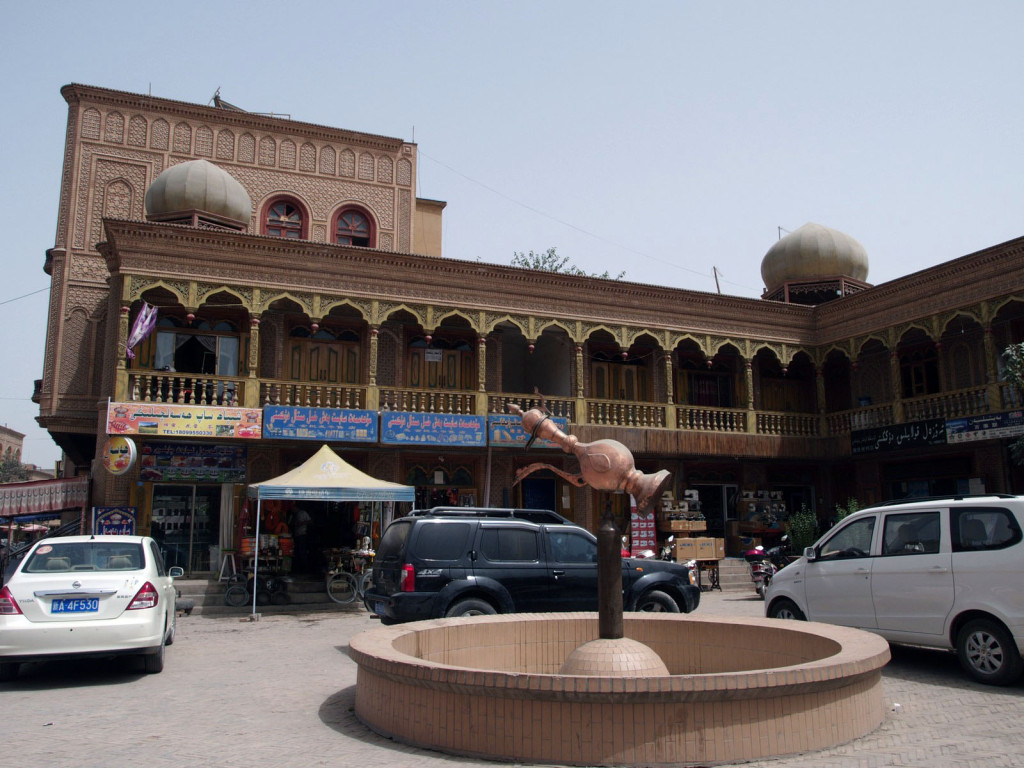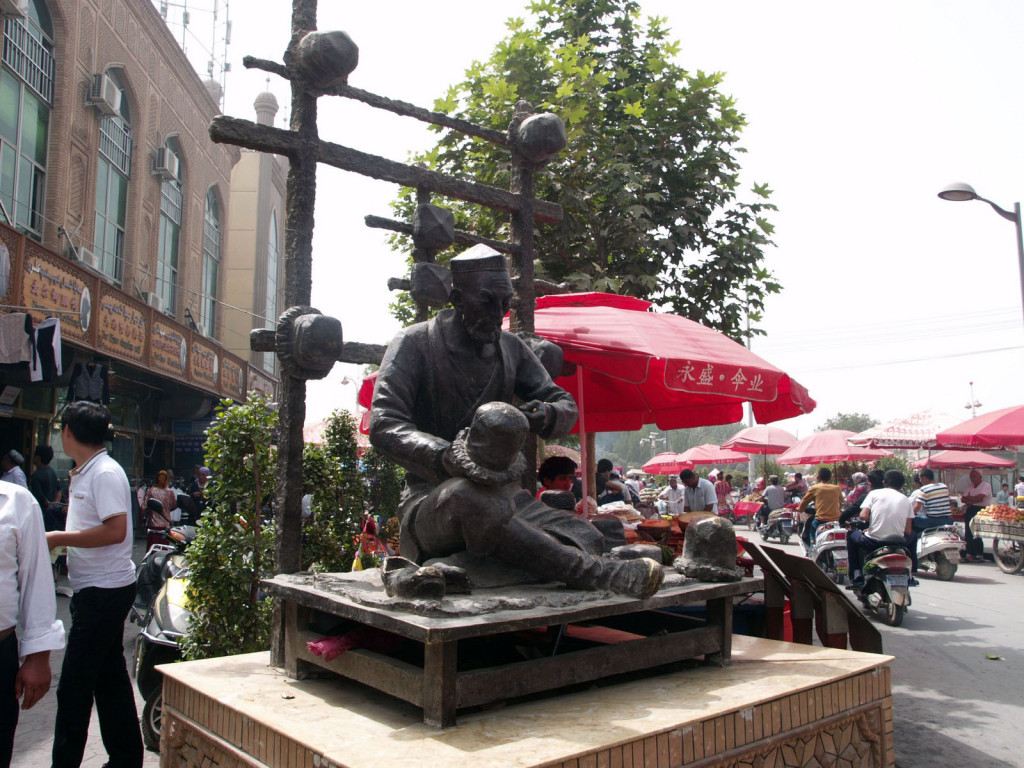 The local children all play in the streets.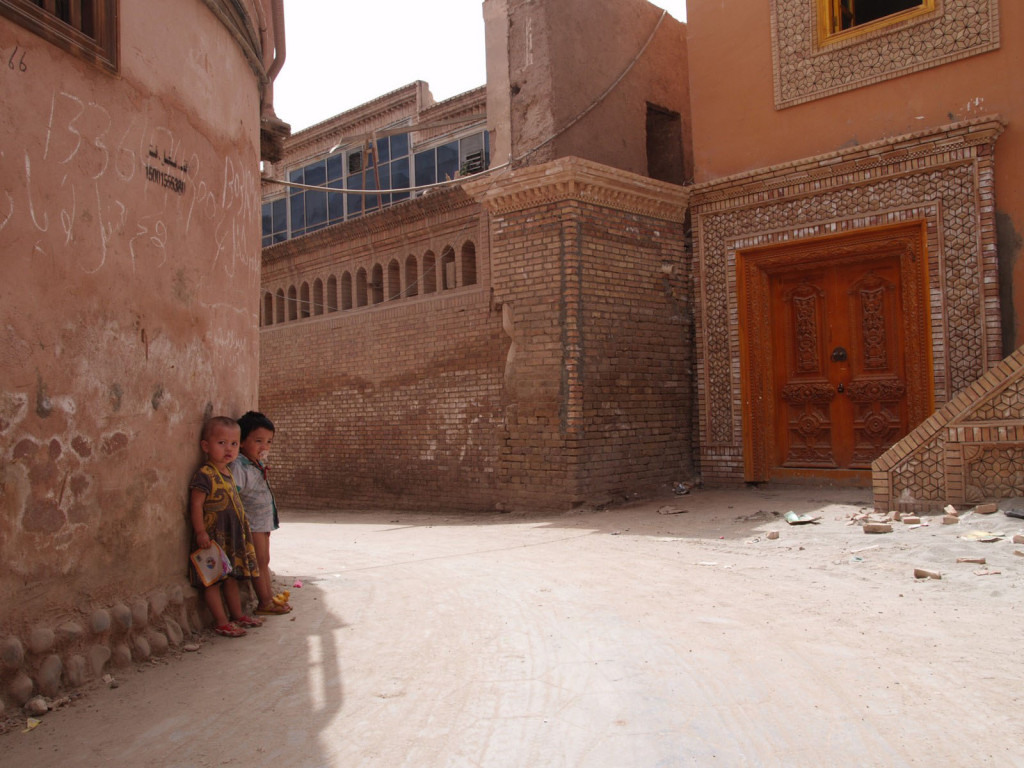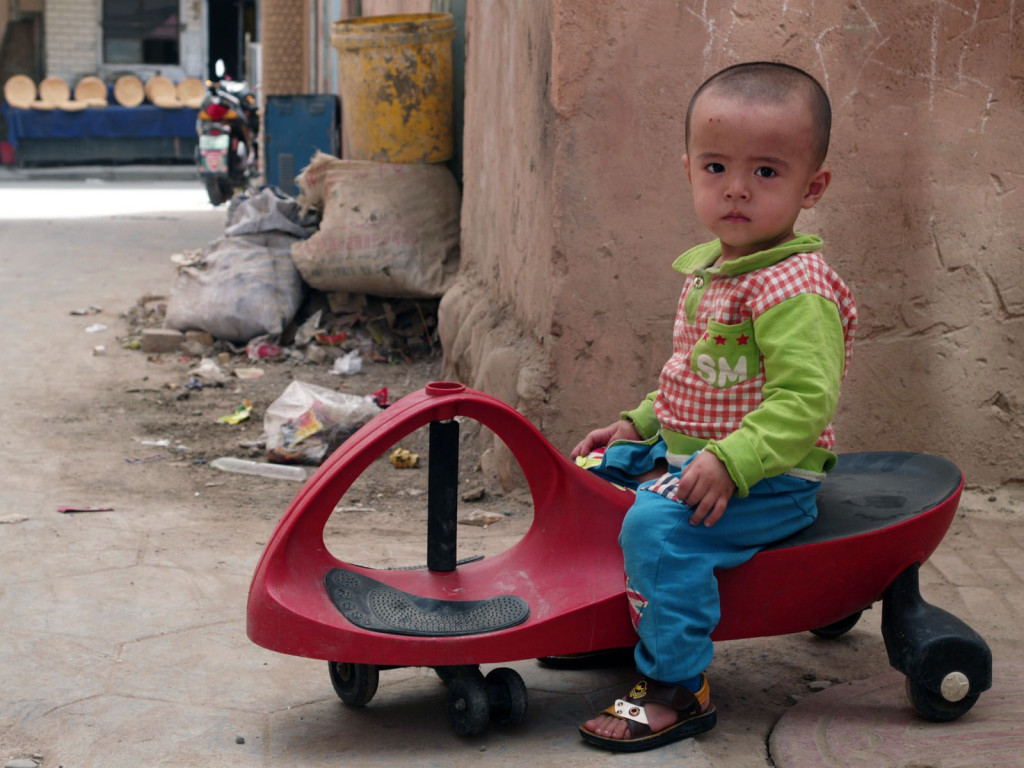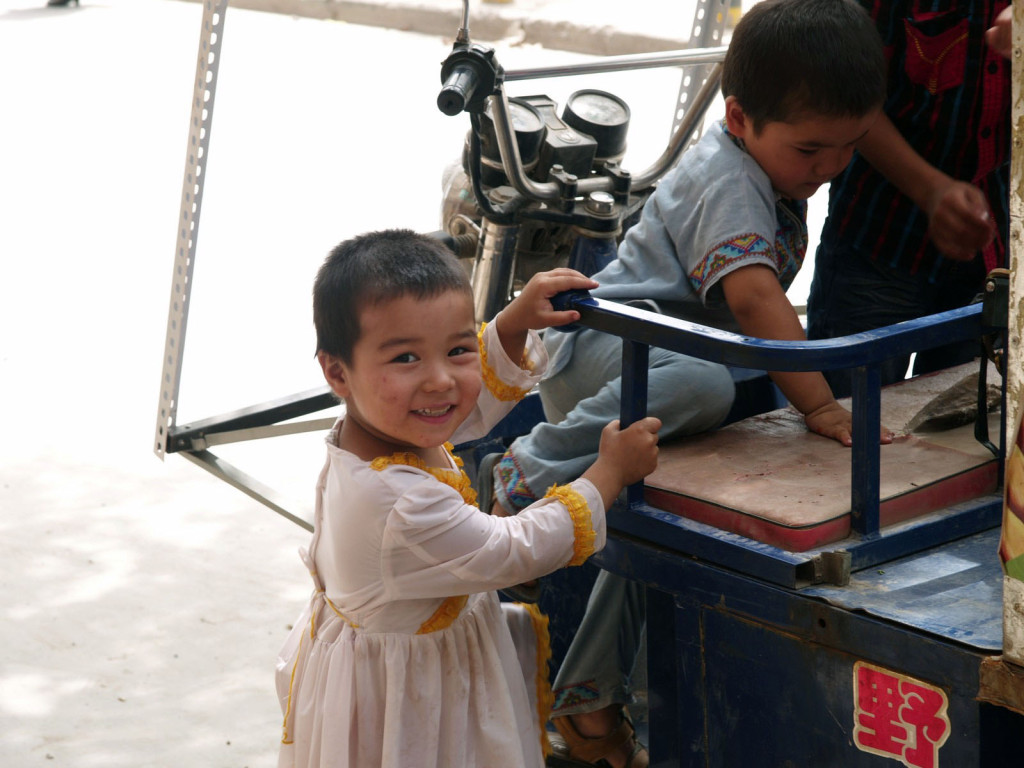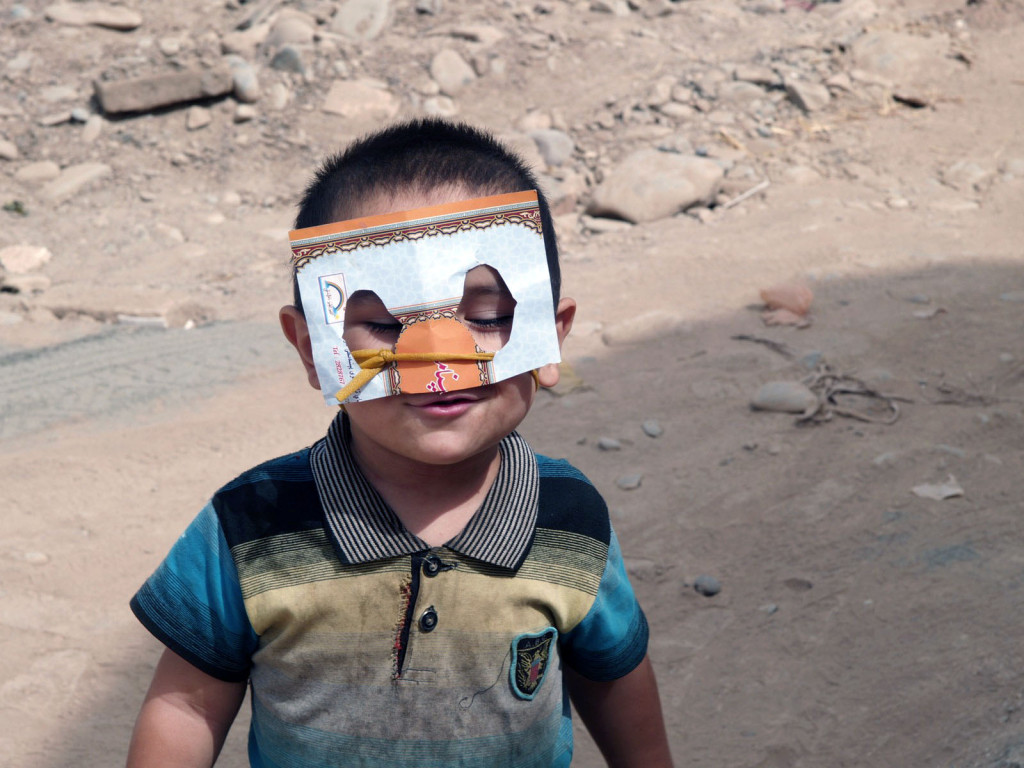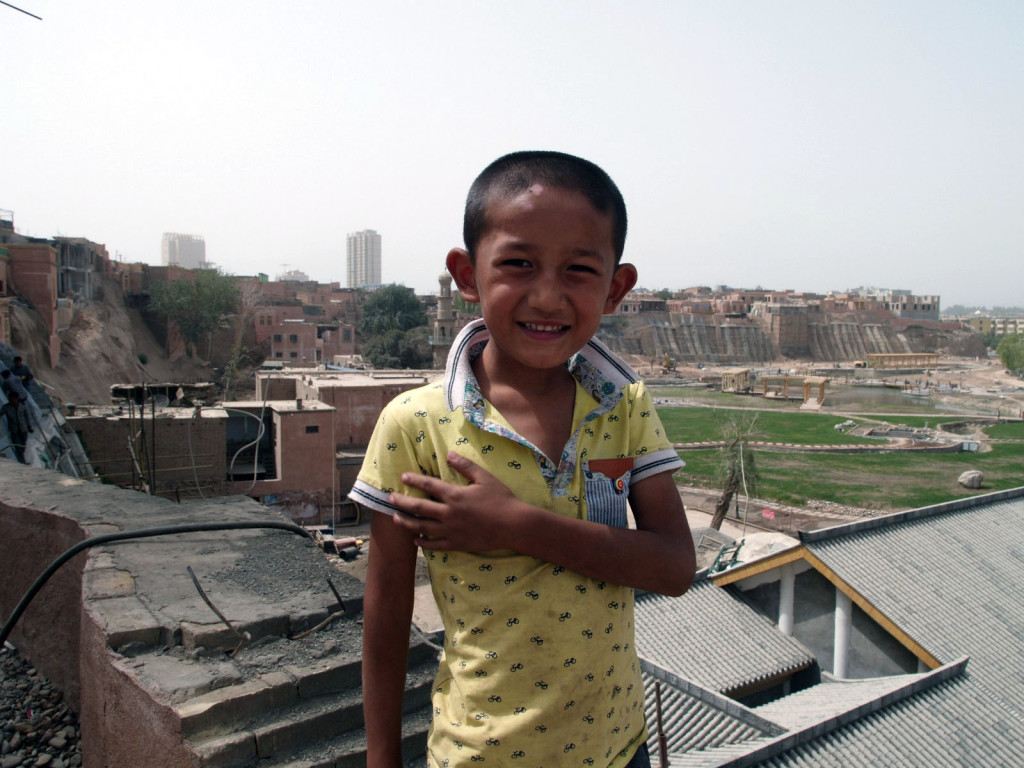 The encroaching modernity can be felt looming over the town.
The doors in particular are ornate and interesting.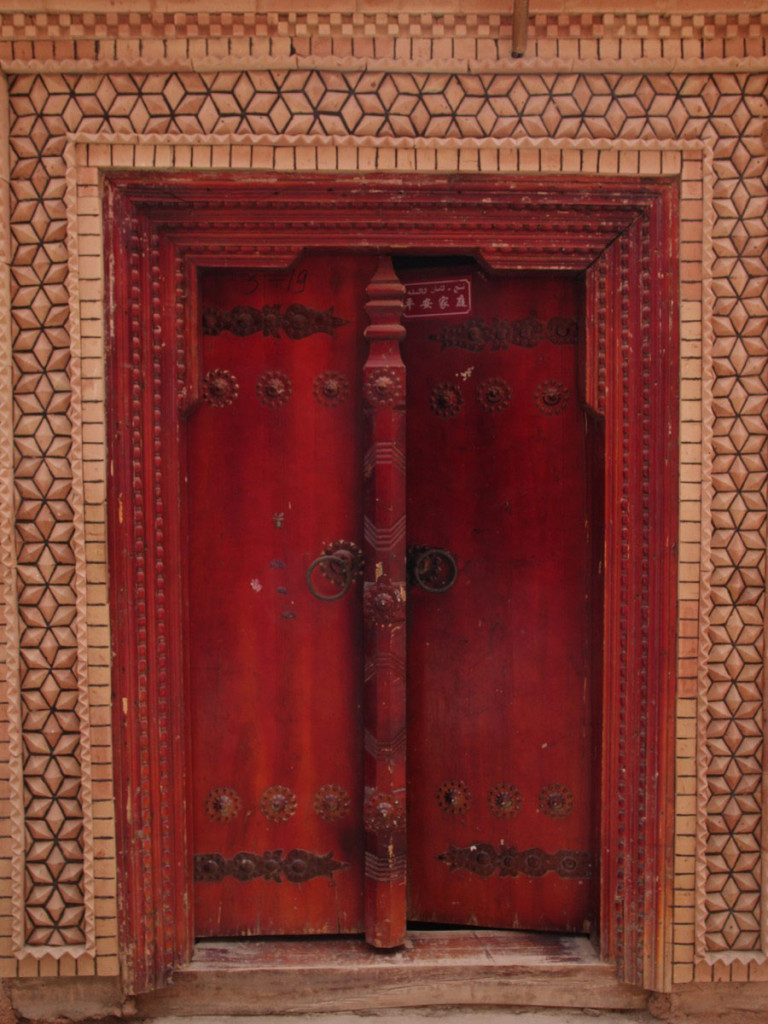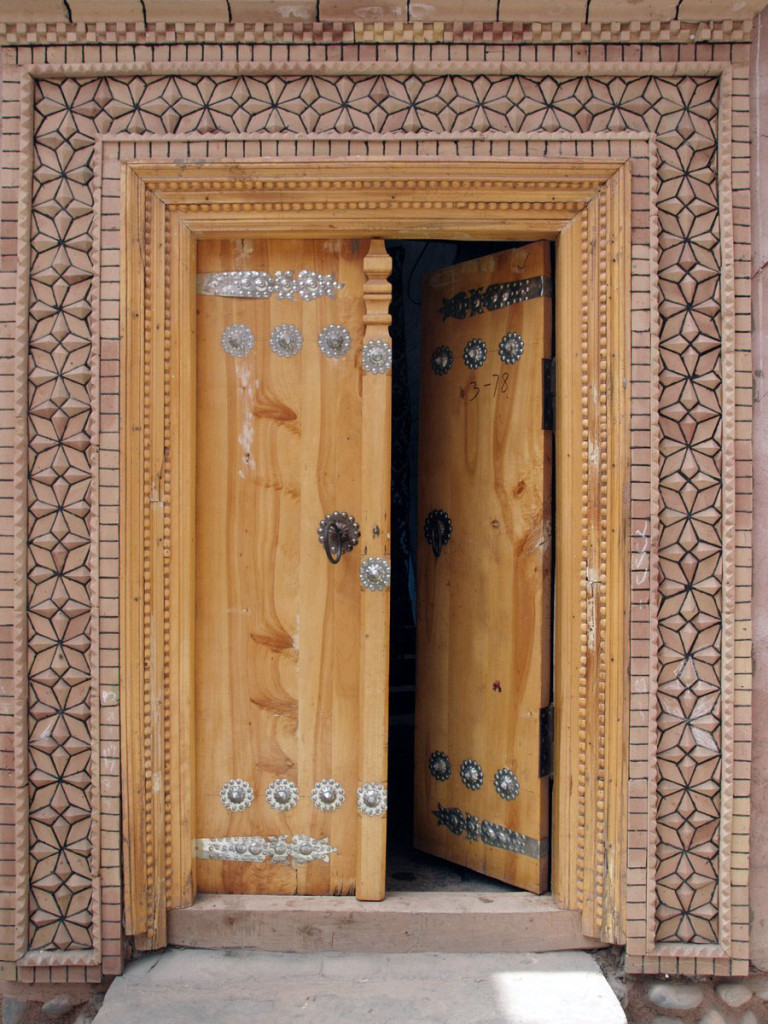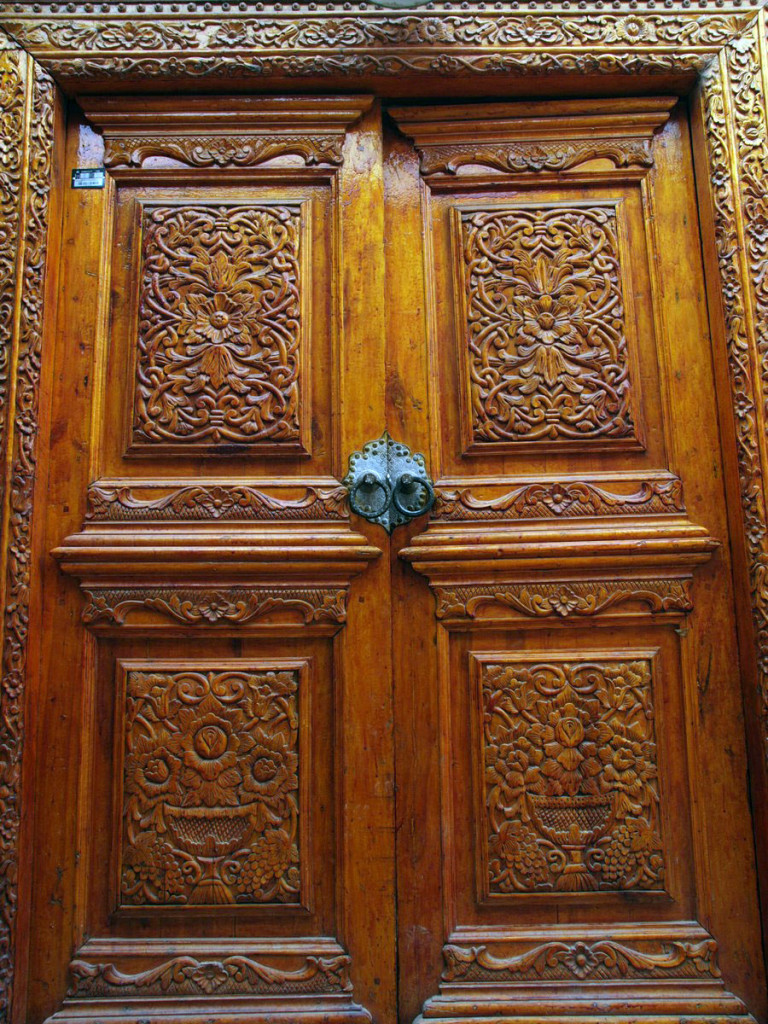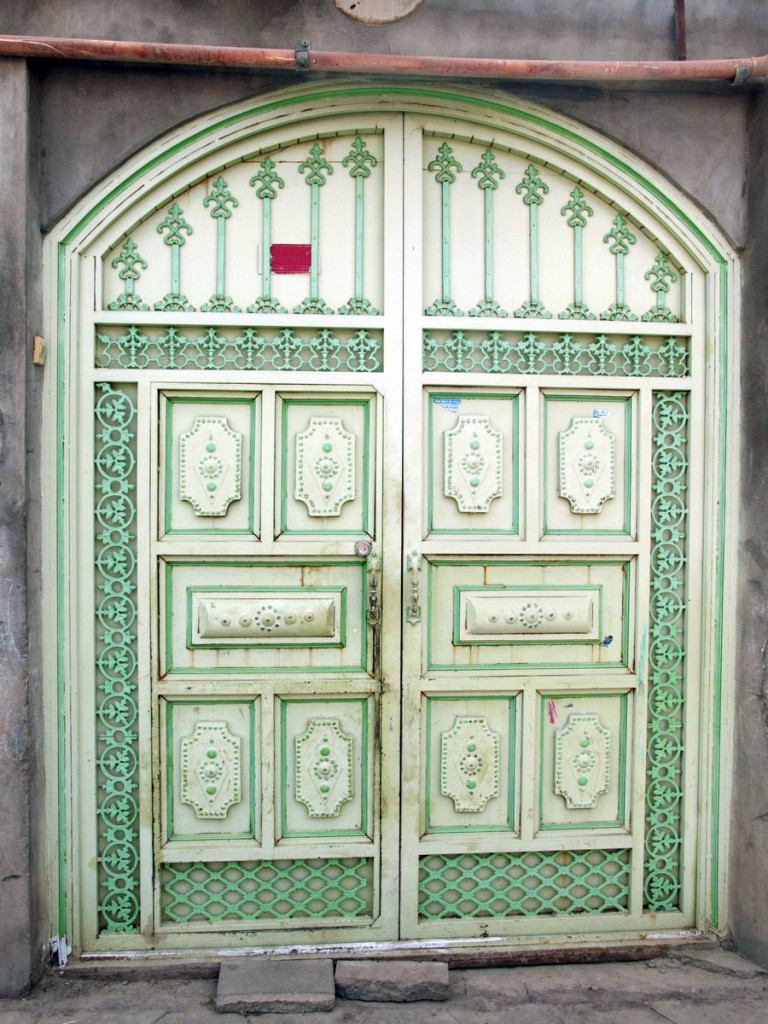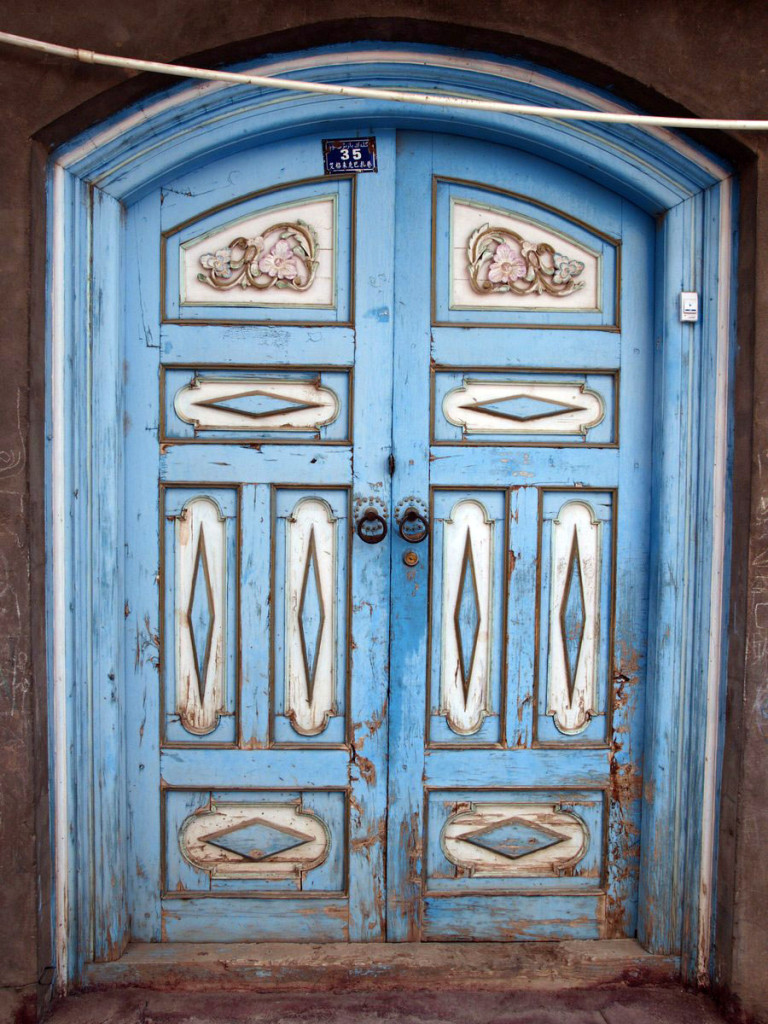 That night we headed back to the markets, for another taste of some of the amazing variety on offer.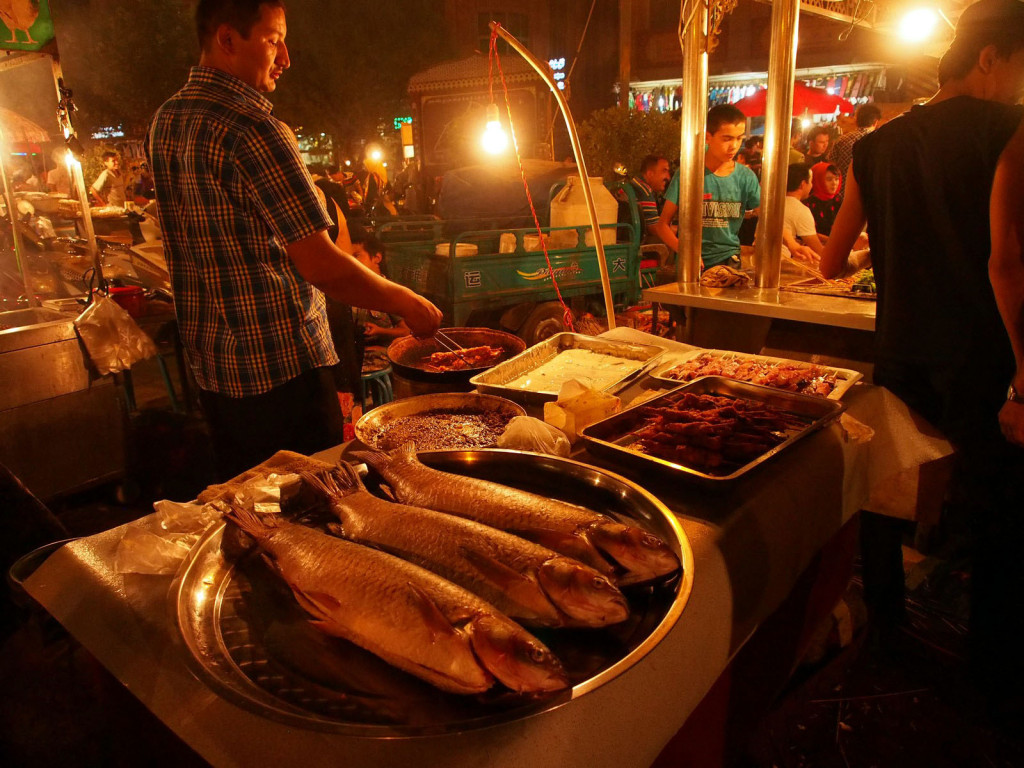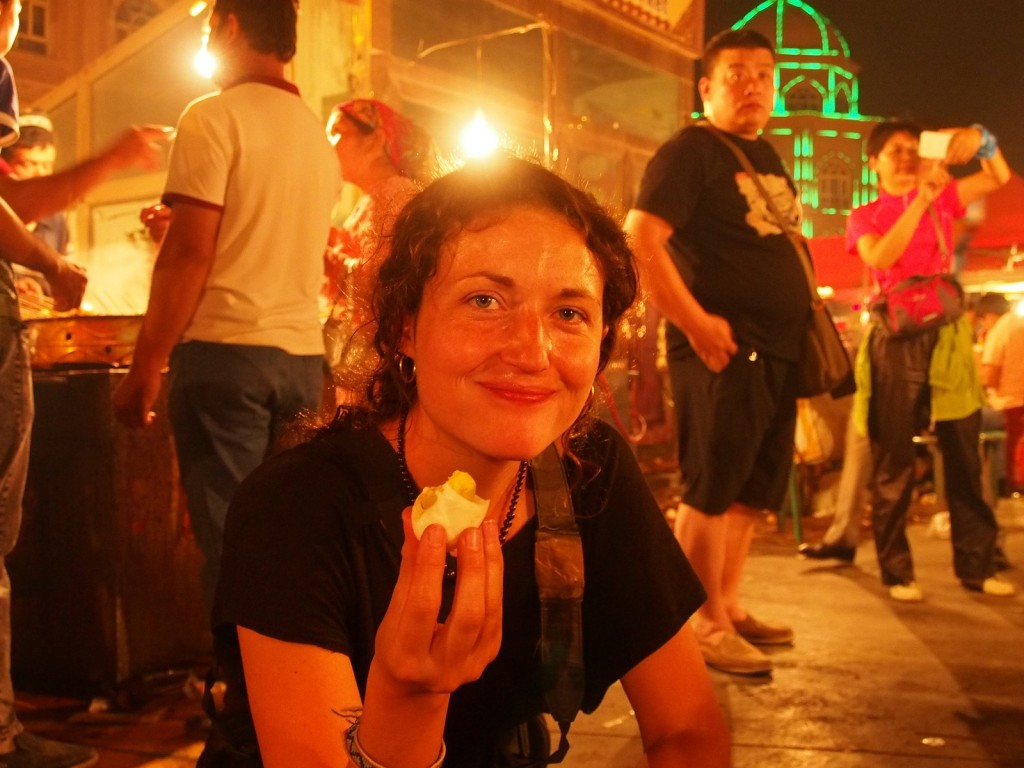 On the road the next morning, we set off towards the Torugart Pass. This time, with the guide in tow, the immigration and customs clearance was surprisingly painless, and we hit the road, as rocky hillsides guided the route up to the pass at 3700m.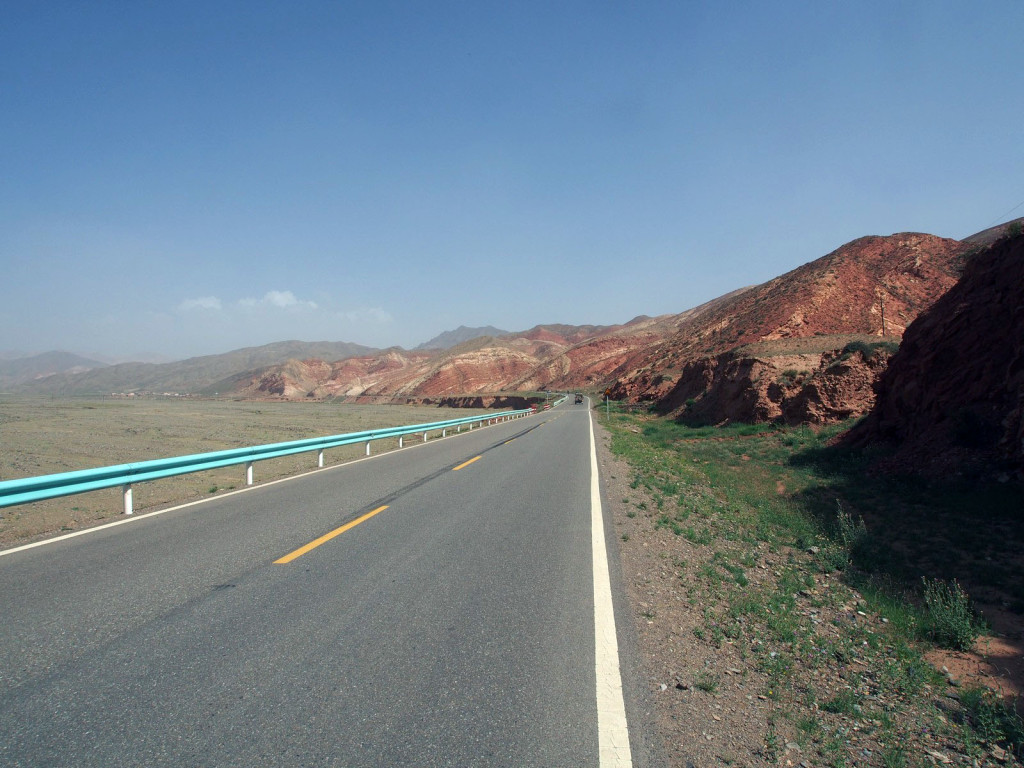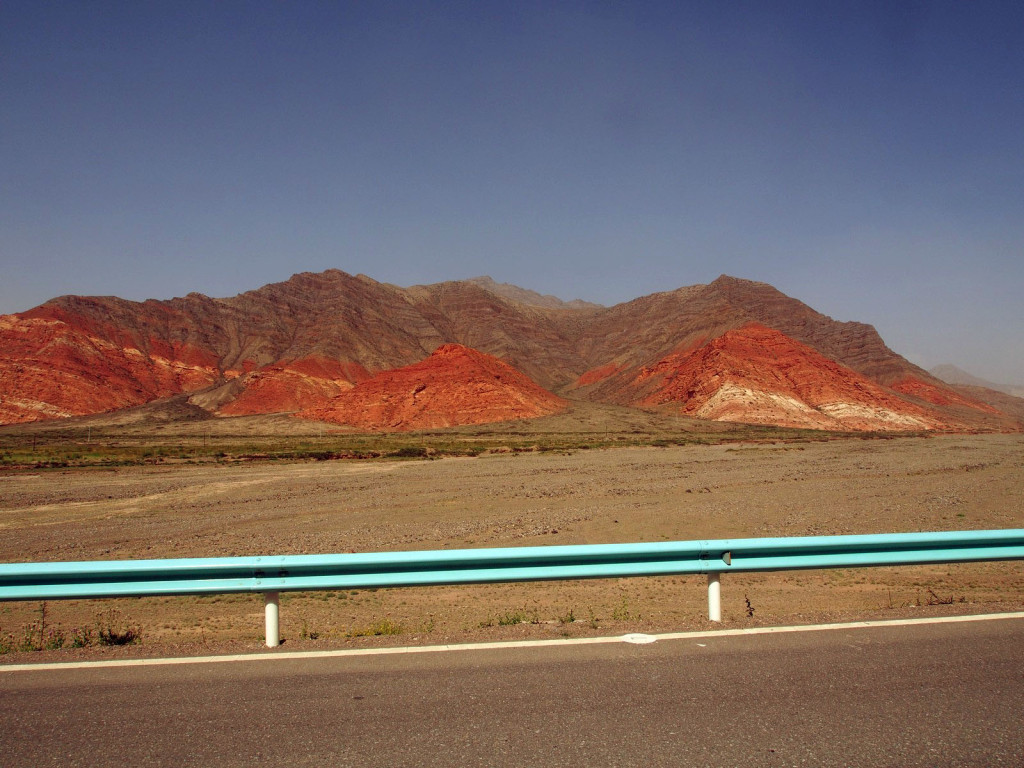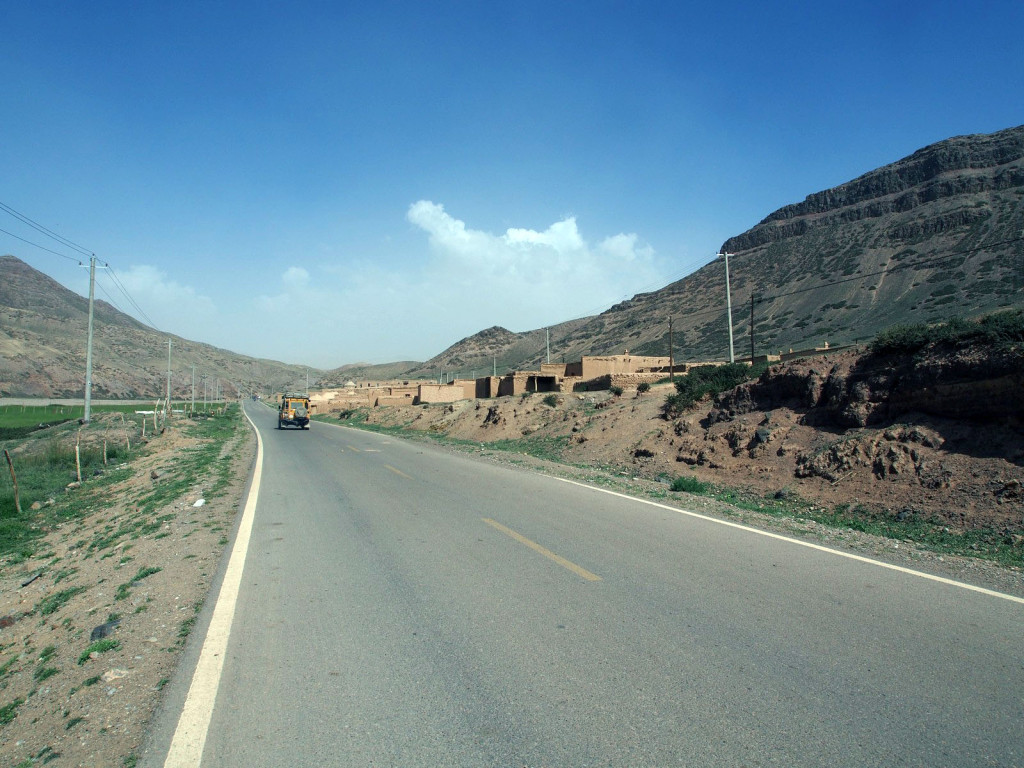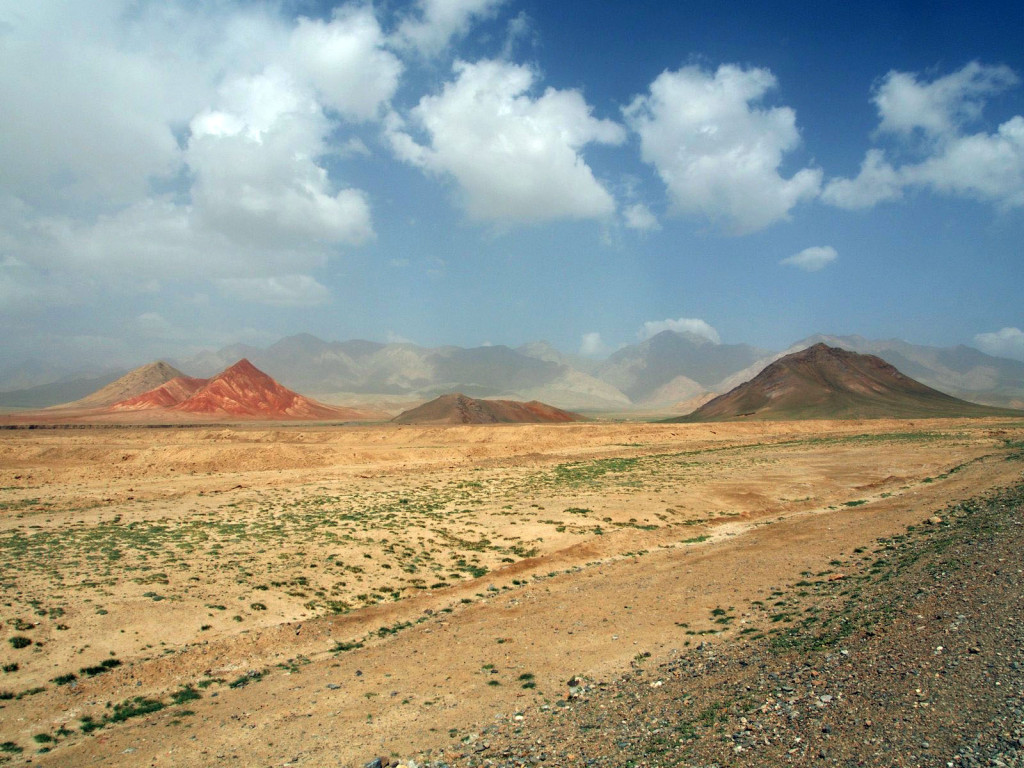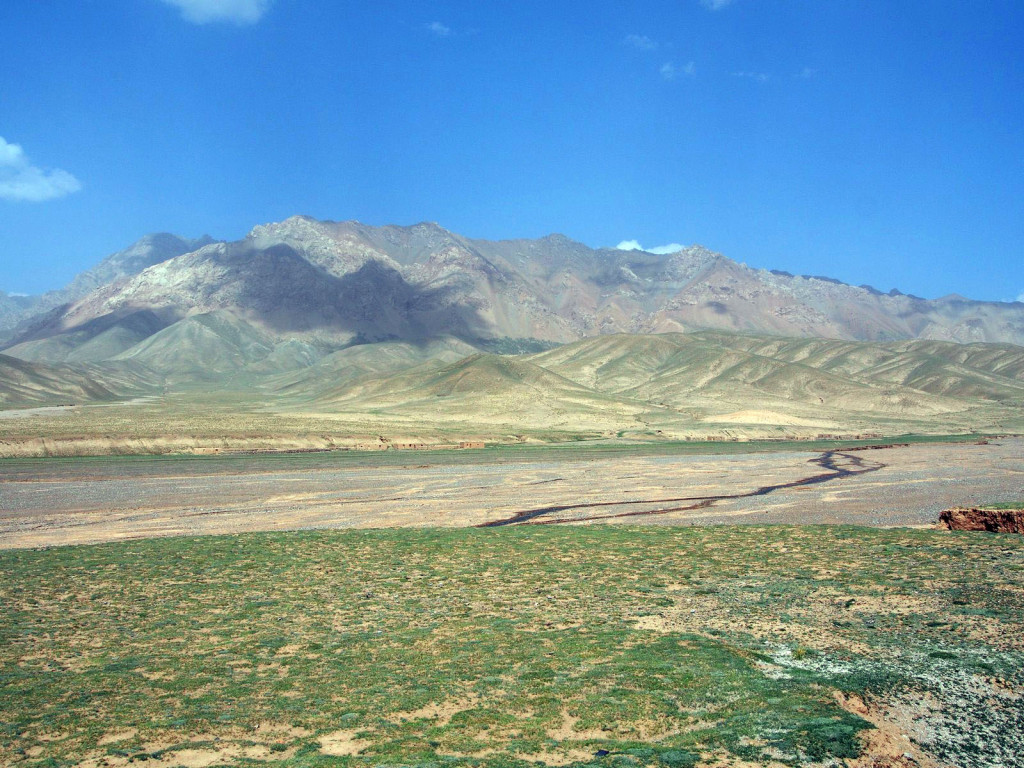 We arrived at the actual gate just in time – there are no timezones in China, the whole country operates off Beijing time. This means that at 11AM local time (1PM Beijing) the gate guards disappear for a three hour lunch. We caught them driving away about 500 metres from the gate, and our guide managed to convince them to turn around and let us through. With a rushed goodbye, we bade farewell to China and entered country 13, Kyrgyzstan.
Immigration was less than 5 minutes, with most western countries having visa-free entry into Kyrgyzstan, so a stamp in the passport was all that was required. With the customs agents, however, we encountered the famous Central Asian bureaucracy. With very limited English, and with no-one in our group speaking any Russian, they demanded 2500 som per vehicle to enter. In the course of a few hours of discussions, this went up to 5000, then down to 1000, then they produced an official piece of paper that appeared to state 500 som per motorcycle, and 1000 for the car. We figured that was as good as it was going to get, and paid (getting a receipt, which generally implies it's not particularly a bribe).
Setting off from the outpost, we were in a wide open plain, with an alpine lake on our right, low mountains either side, and not a tree in sight.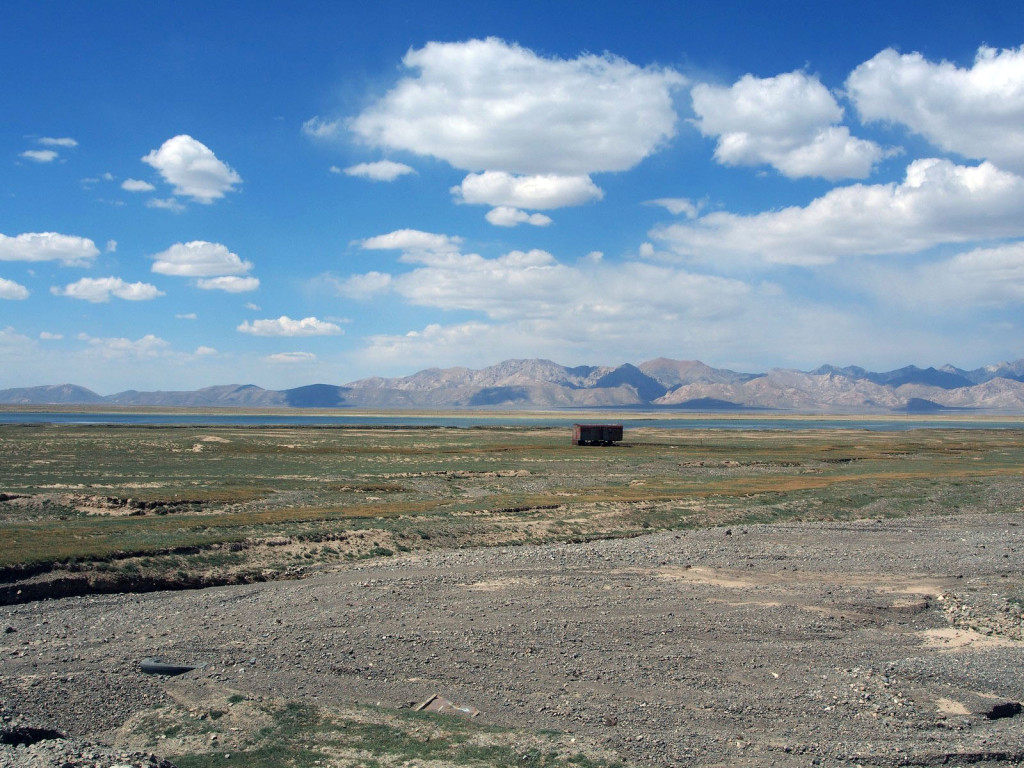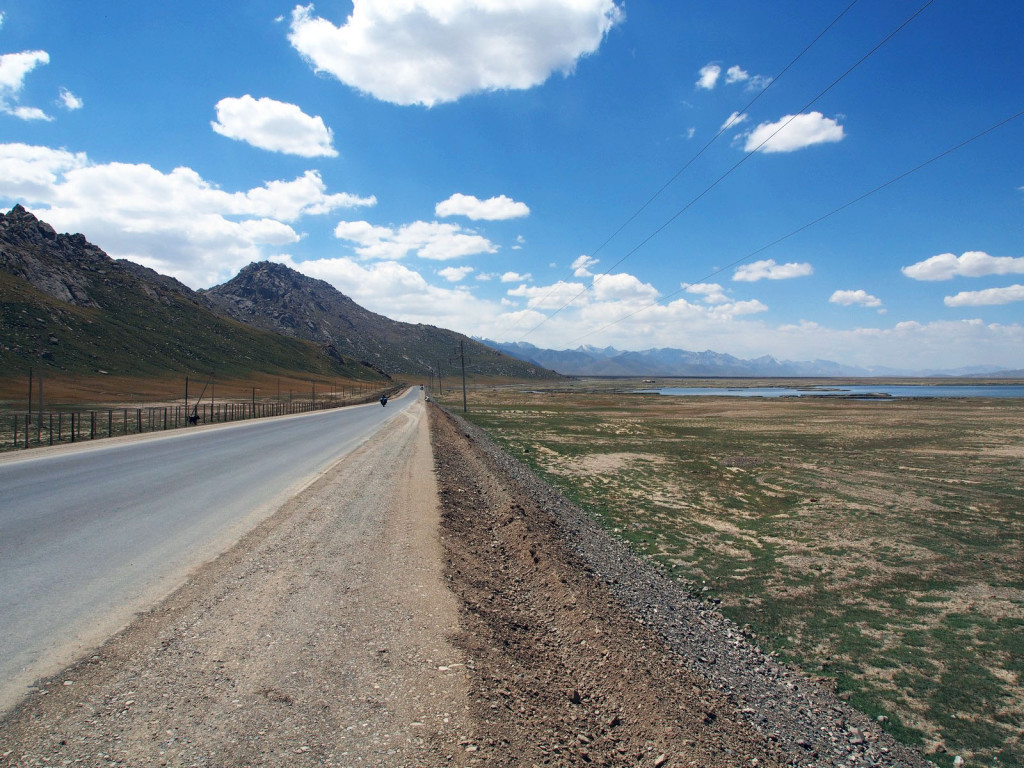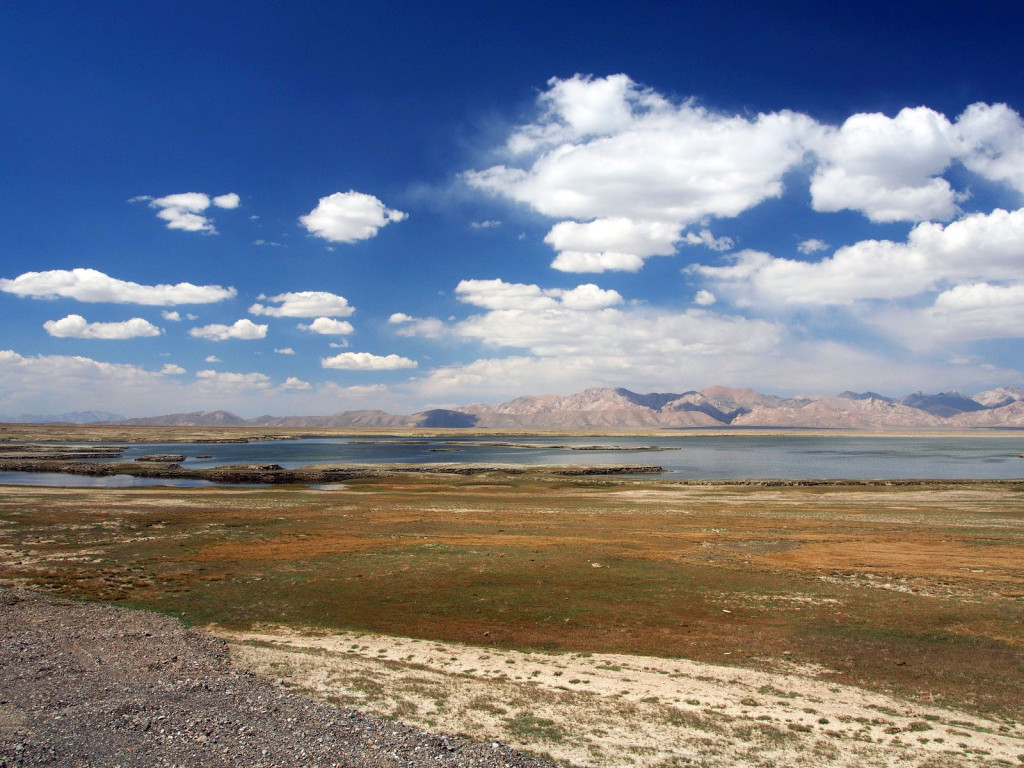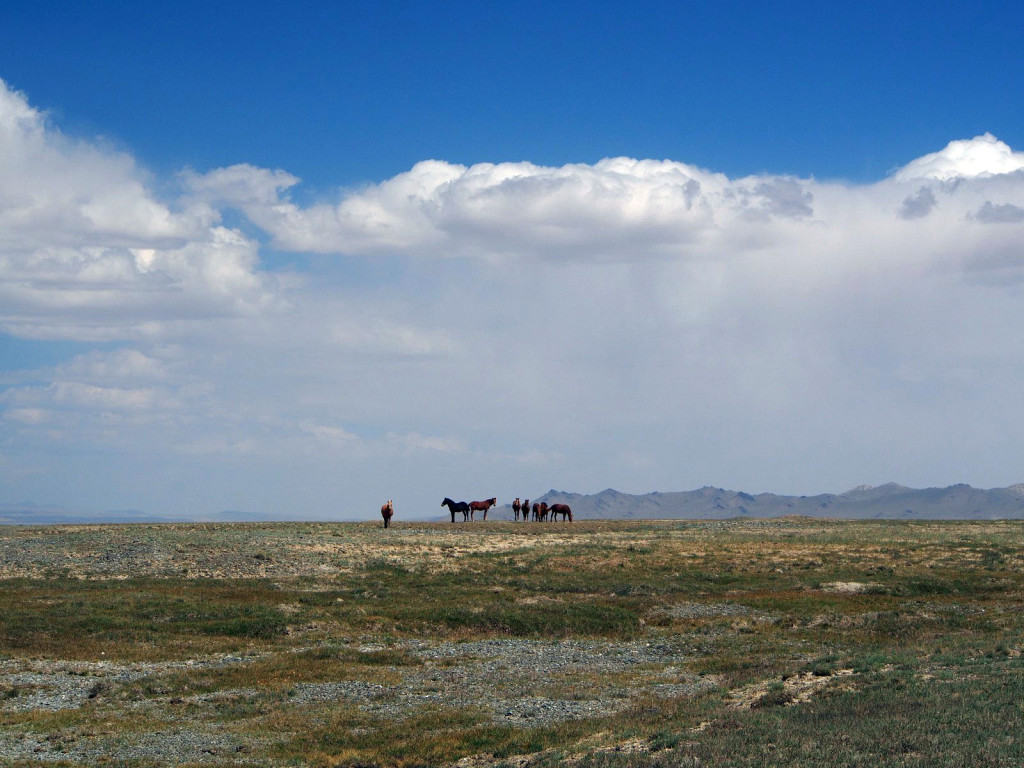 Revelling in the beauty of the area, and tired from our battles with bureaucracy, we decided to camp near the lake for the night. Horses frolicked and grazed in the grasslands, unperturbed by our noisy bikes, and ducks flew over the lake. We spent the afternoon exploring, taking photos, and napping.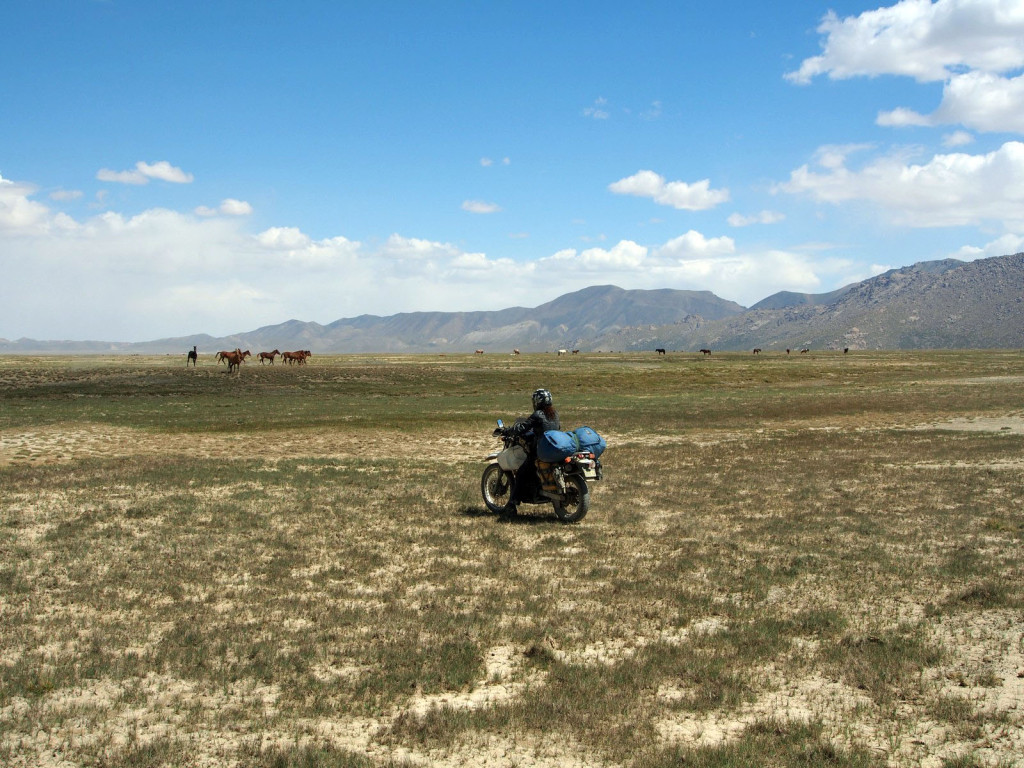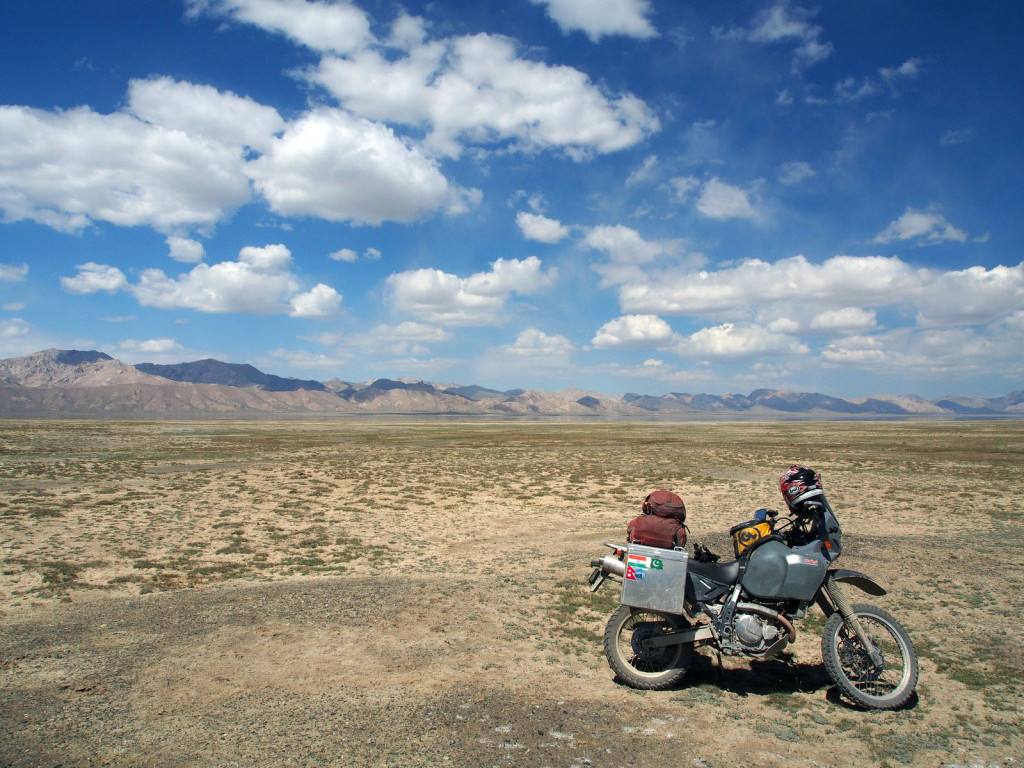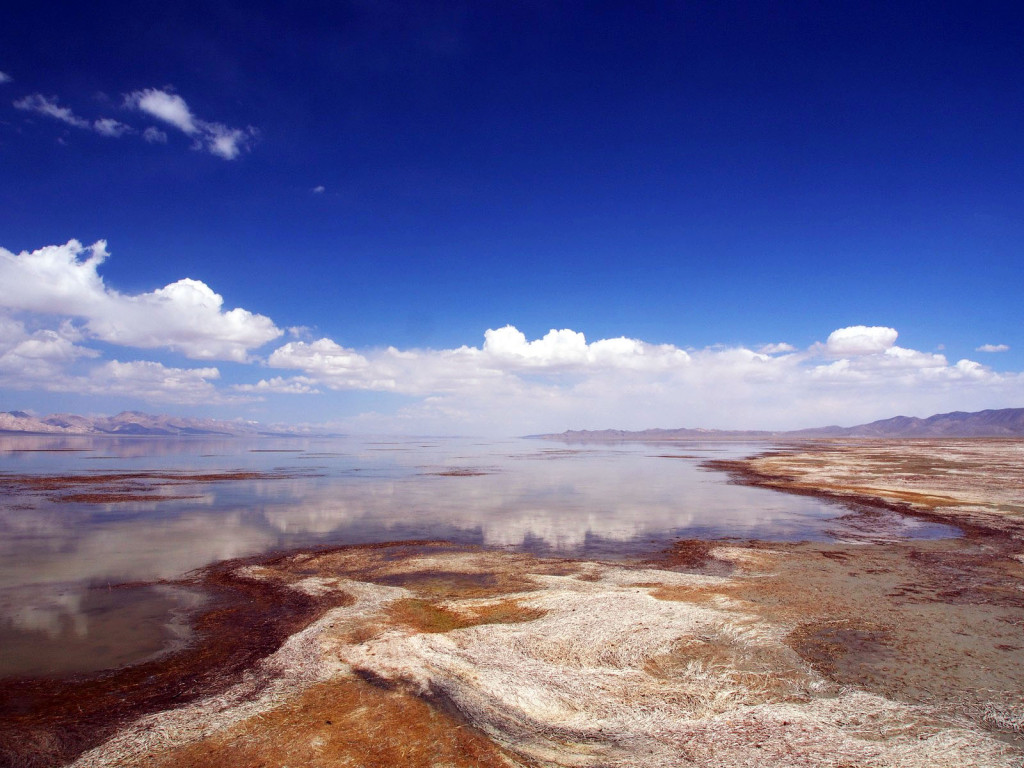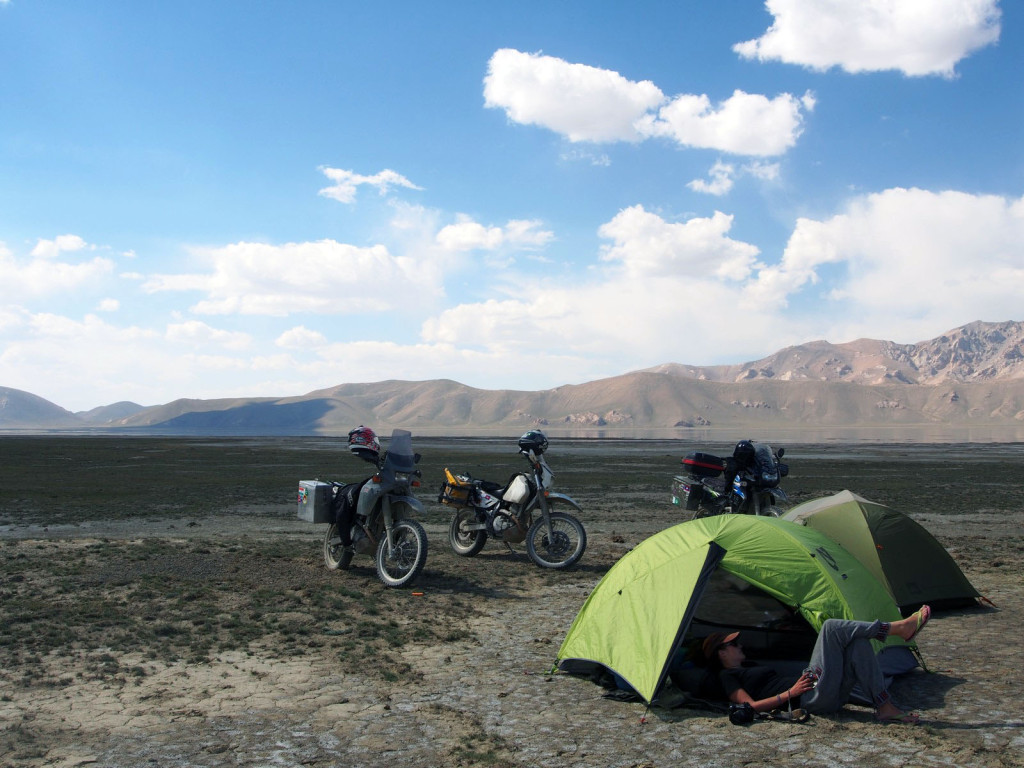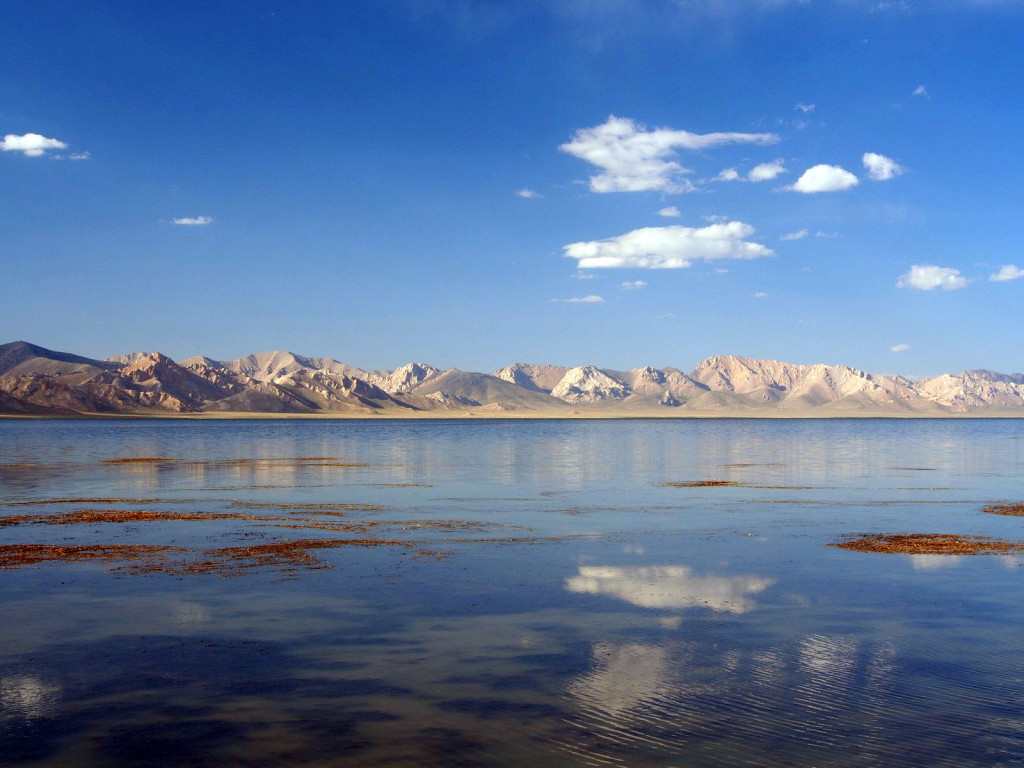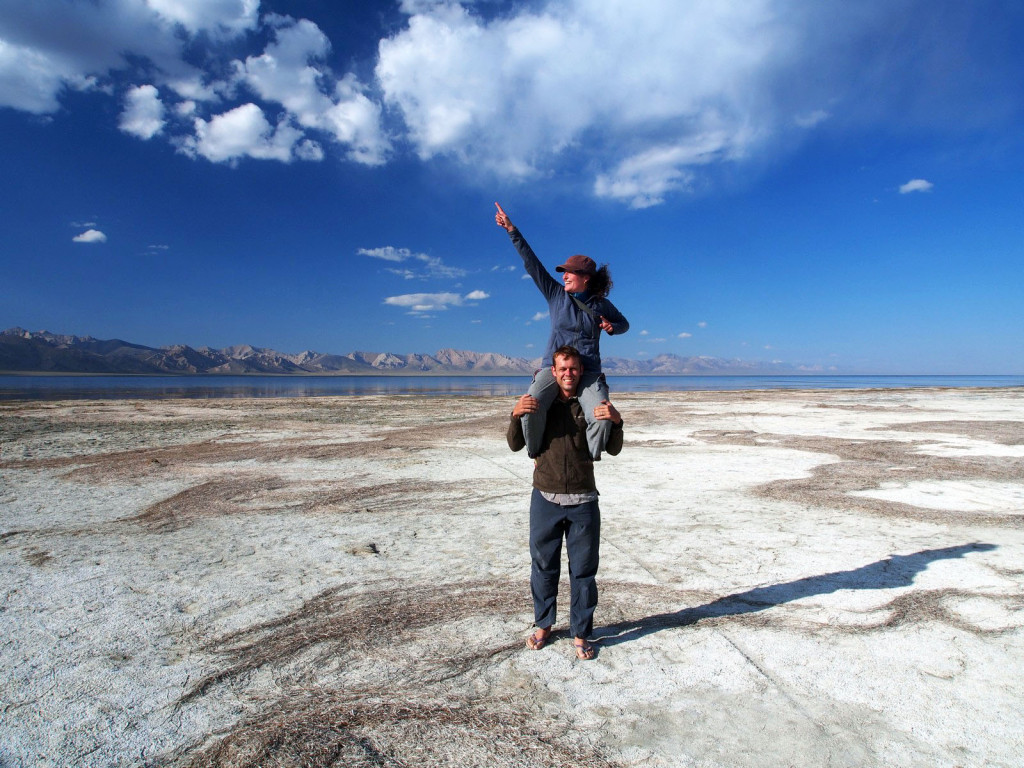 The sunset over the water was gorgeous.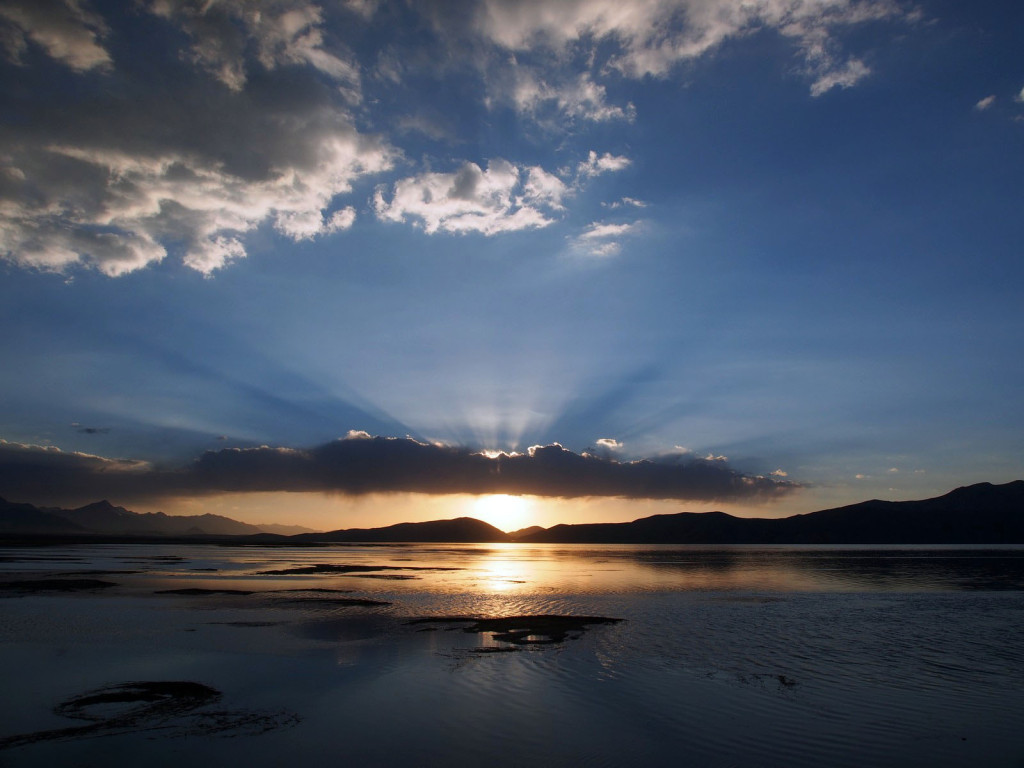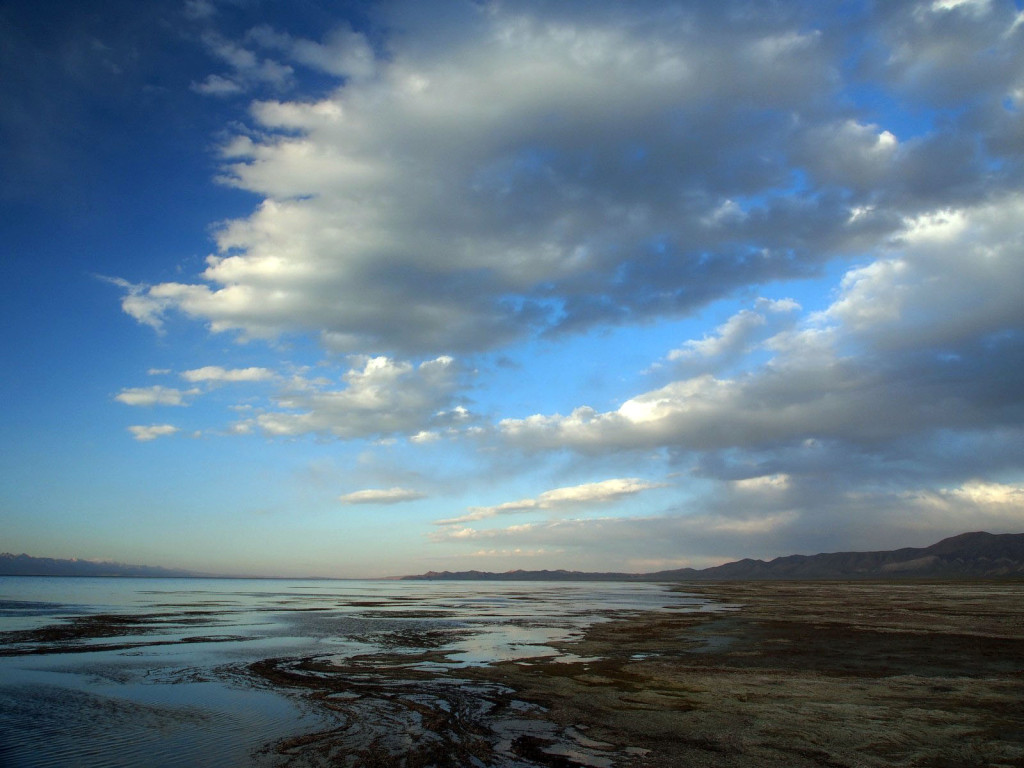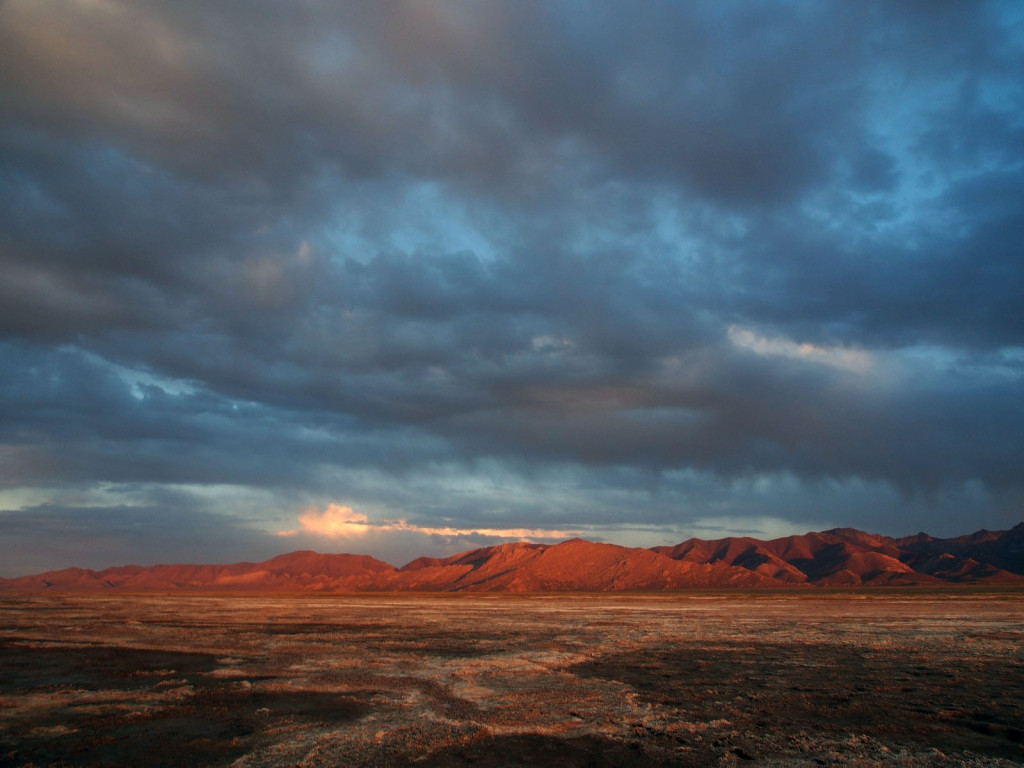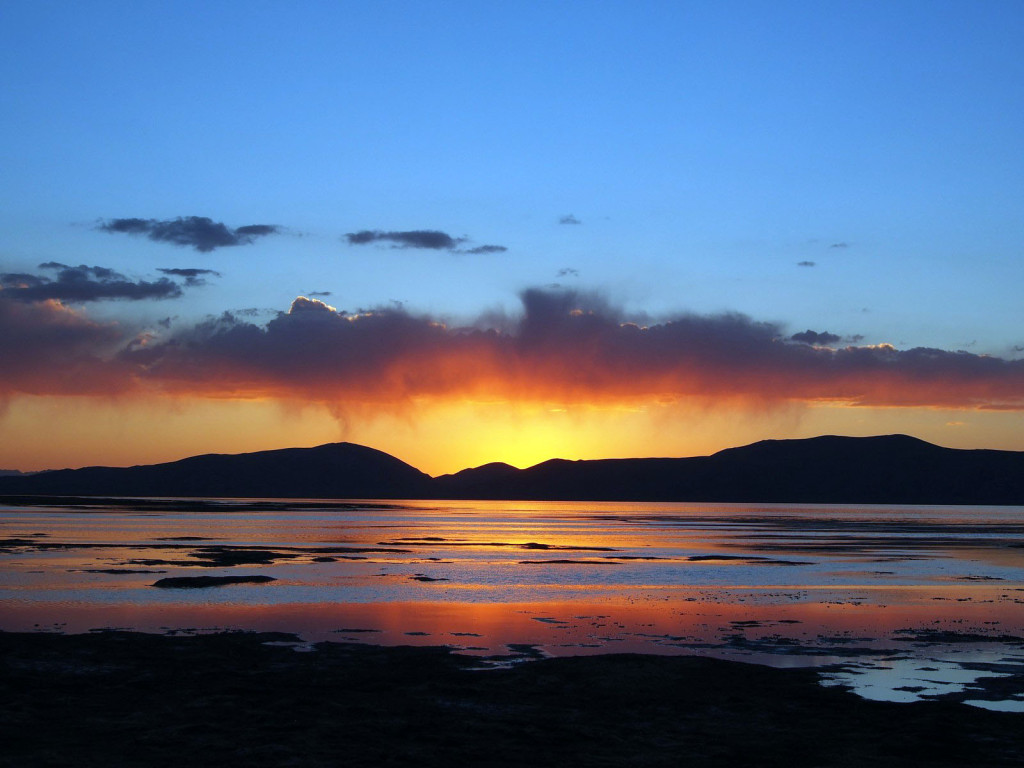 With temperatures rapidly dropping after sunset, we shared a meal and bedded down for the night – only to be awakened by an approaching car at around 10:30PM. Three locals jumped out, flashed vaguely official looking ID cards at us, and demanded we move on. Without knowing any Russian, and them without a word of English, we started a game of mime and negotiation, trying to be allowed to stay and leave at dawn. Eventually, they called a friend or colleague who spoke English, to act as a translator. After an hour and a half of arguing, we settled that we would leave at 5AM and drive with them to Naryn, the next big town, to get the permits we apparently needed. They then demanded to leave one person there, sleeping in our tents! Since this was not an option either, it opened up another argument, which was eventually settled by them sleeping in their car.
Rudely awakened at 5AM by their car horn, we packed up quickly and hit the road.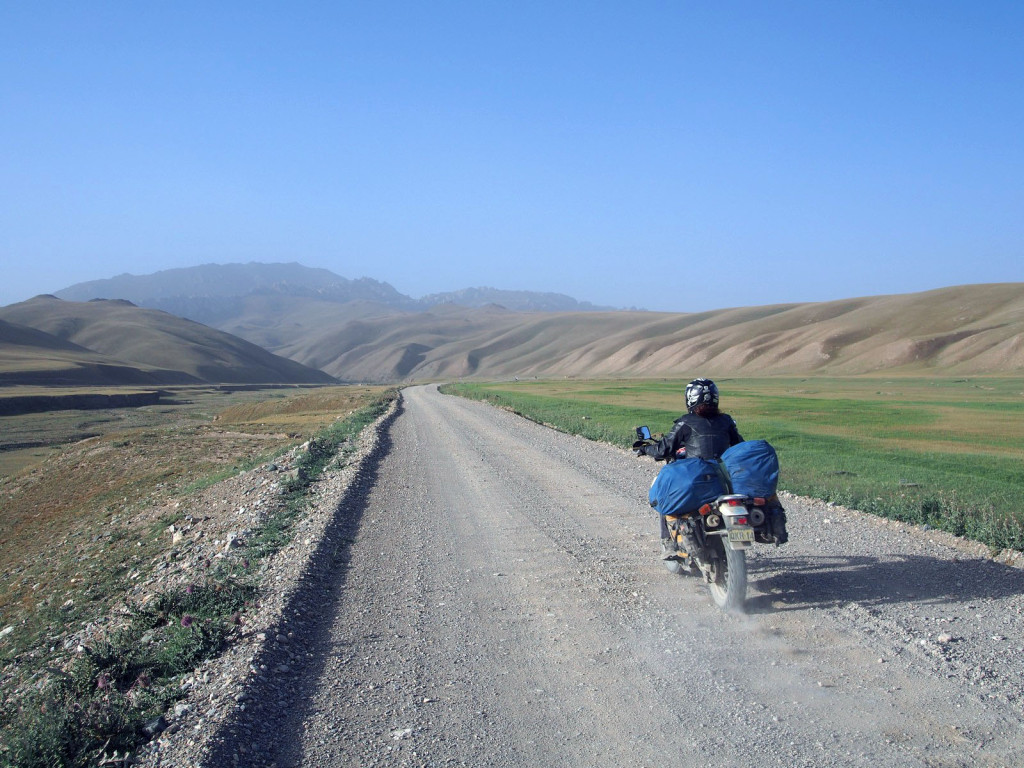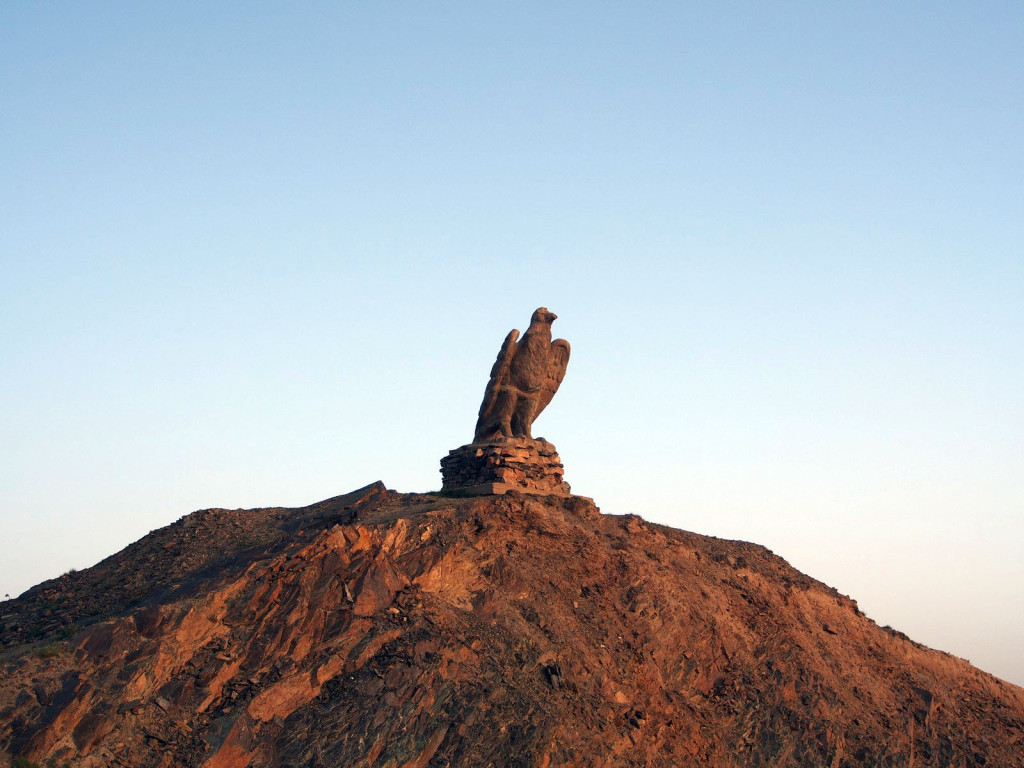 After we hit a military checkpoint, our escorts pushed on and left us while our passport details were recorded. Thus freed, we took the turnoff to Tash Rabat, a 15th Century caravanserai, tucked into a small canyon. We stopped at the first yurt camp for breakfast, and ended up deciding to stay for the rest of the day and that night. The braver members of our group took a dip in the adjacent mountain stream and made use of the Russian-style sauna.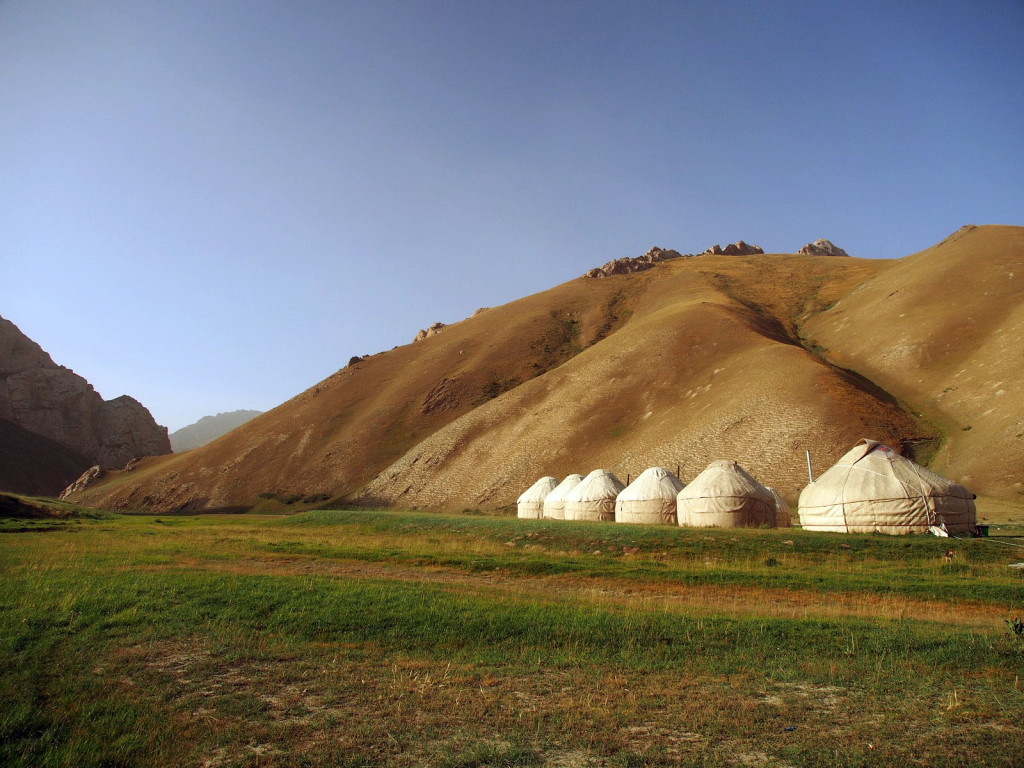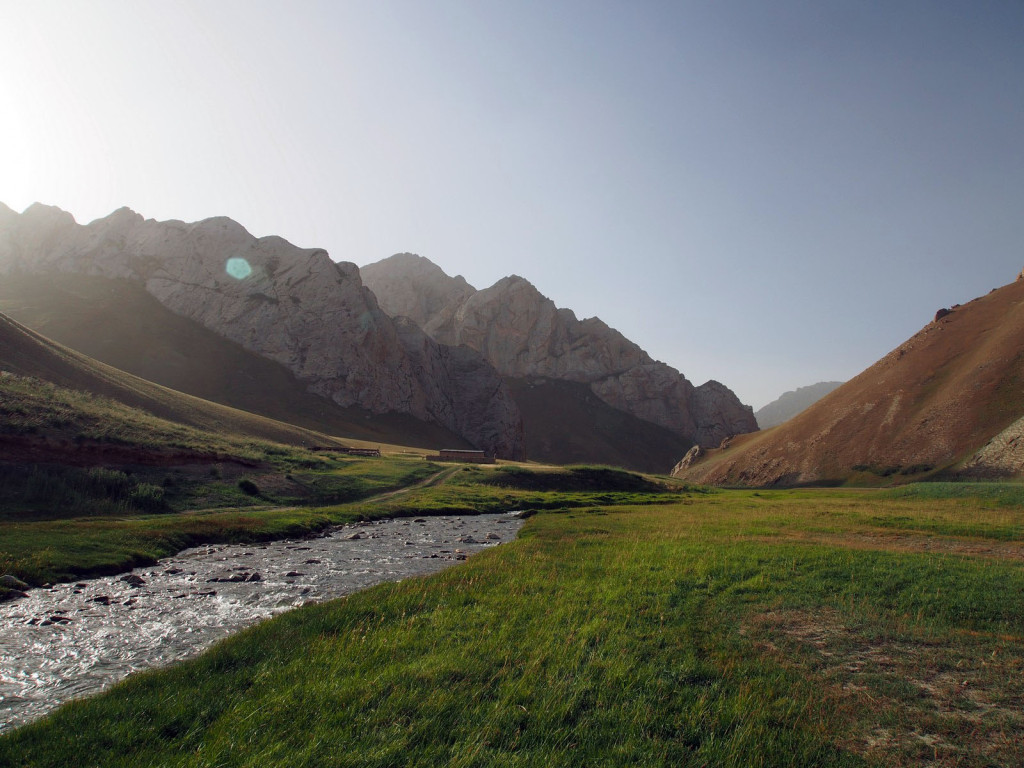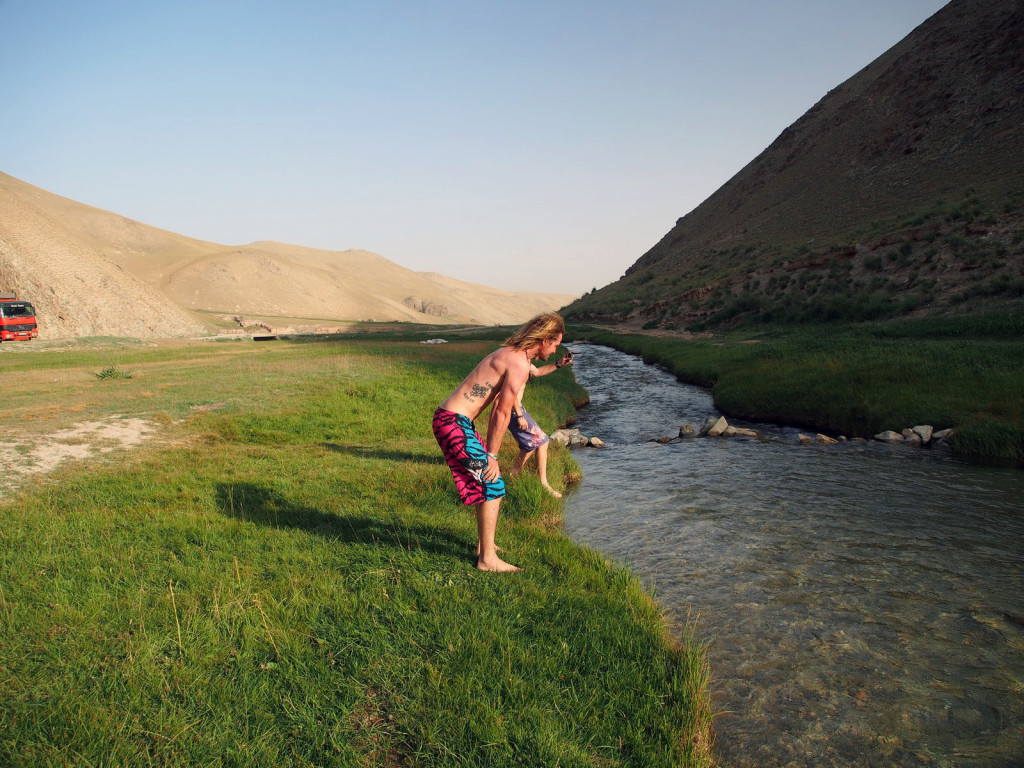 Following the stream towards Tash Rabat, we passed herds of horses and cows grazing, while eagles wheeled overhead.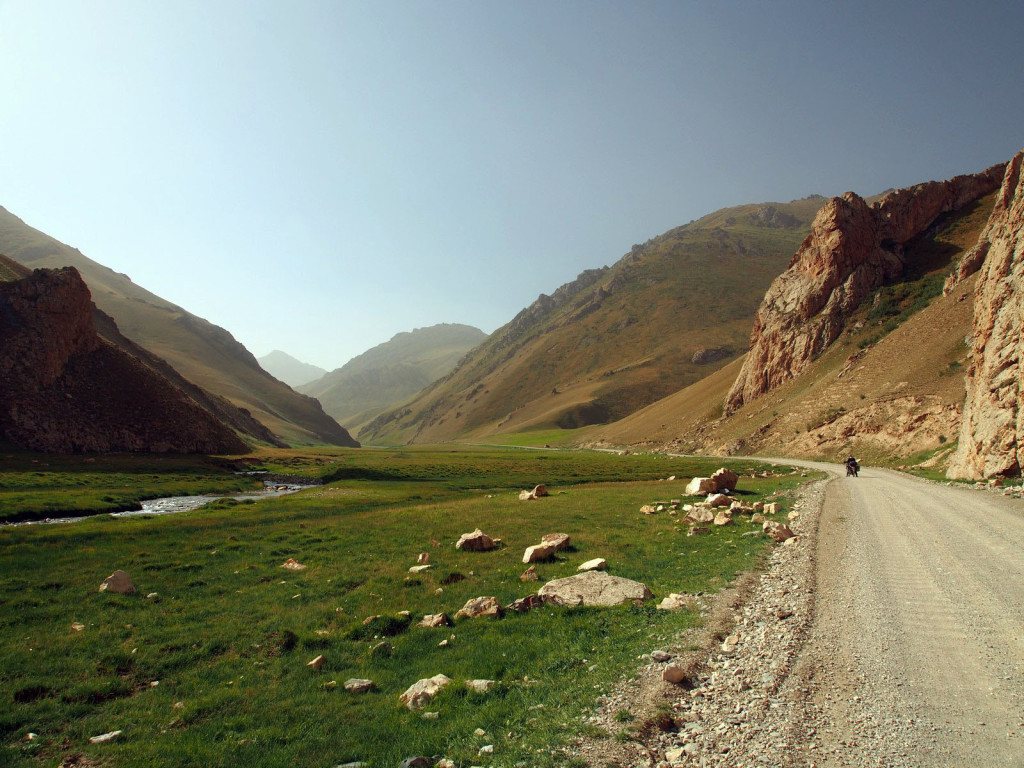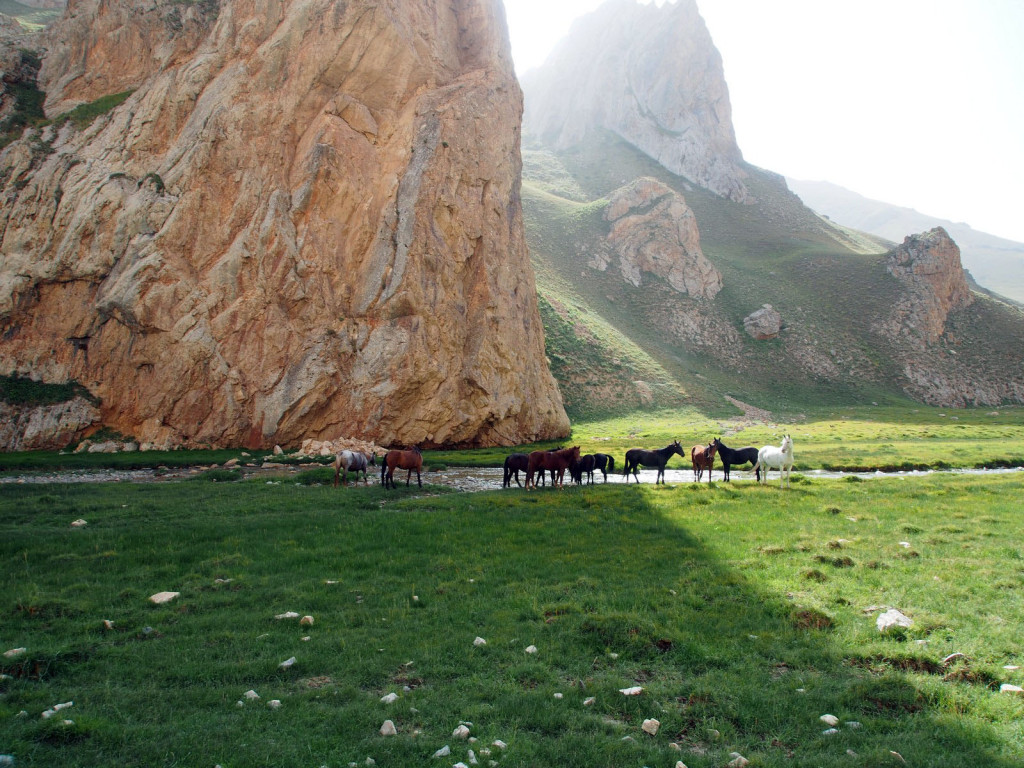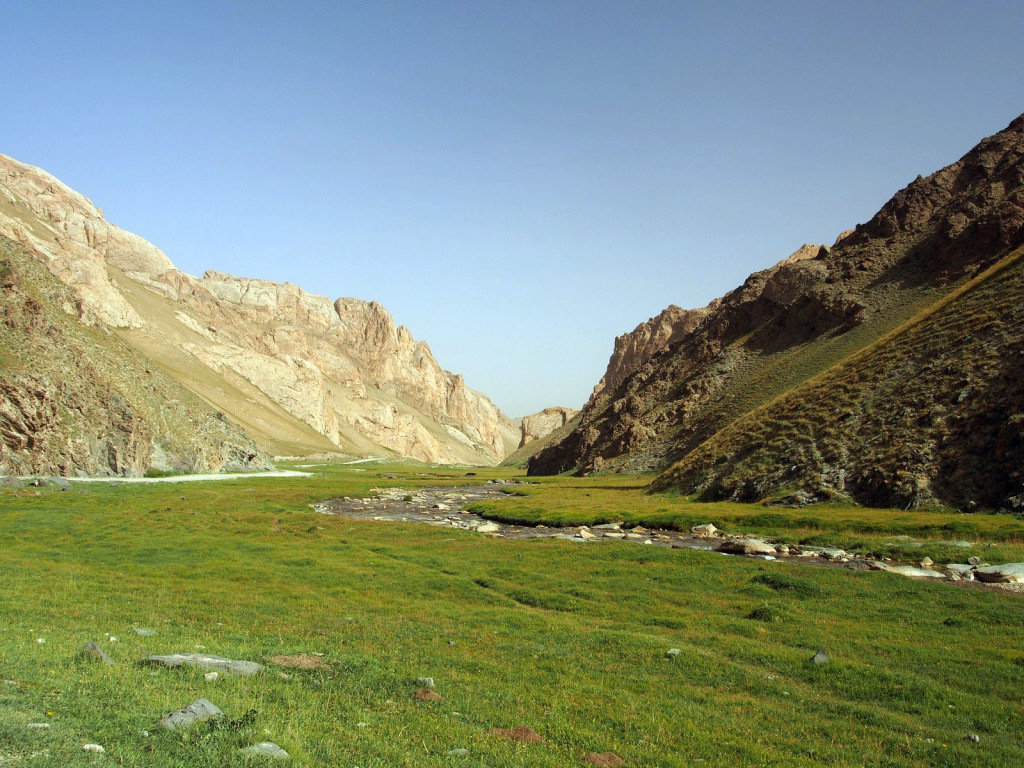 The structure itself is tucked into a fold in the valley, smaller than expected but still an imposing structure.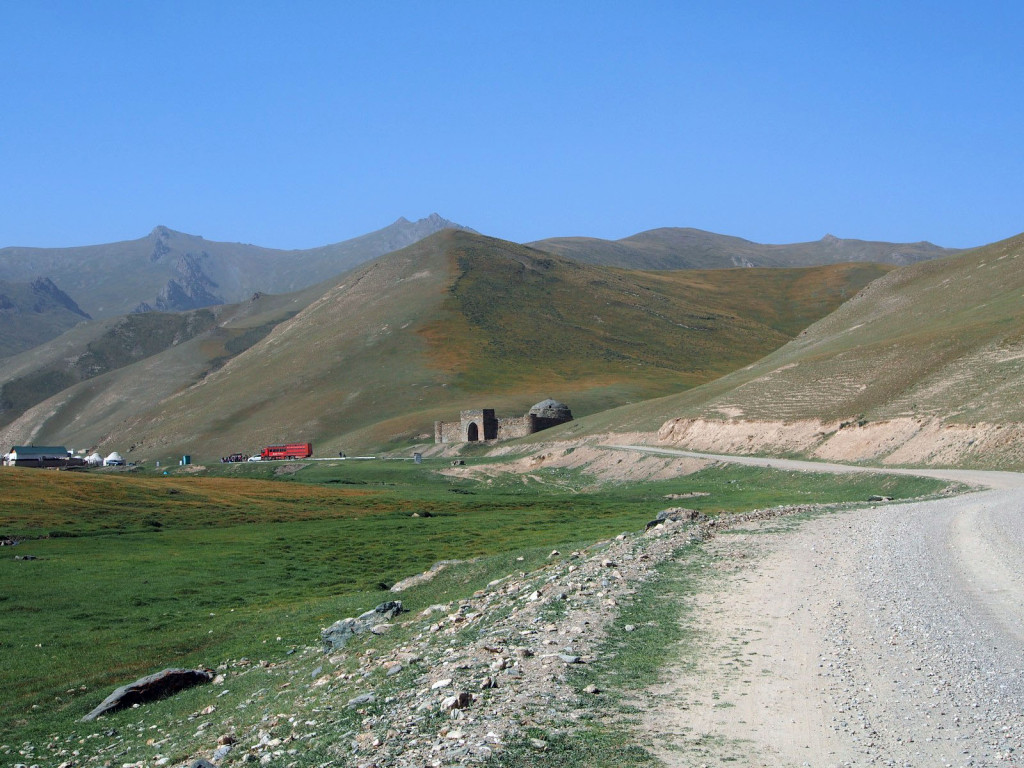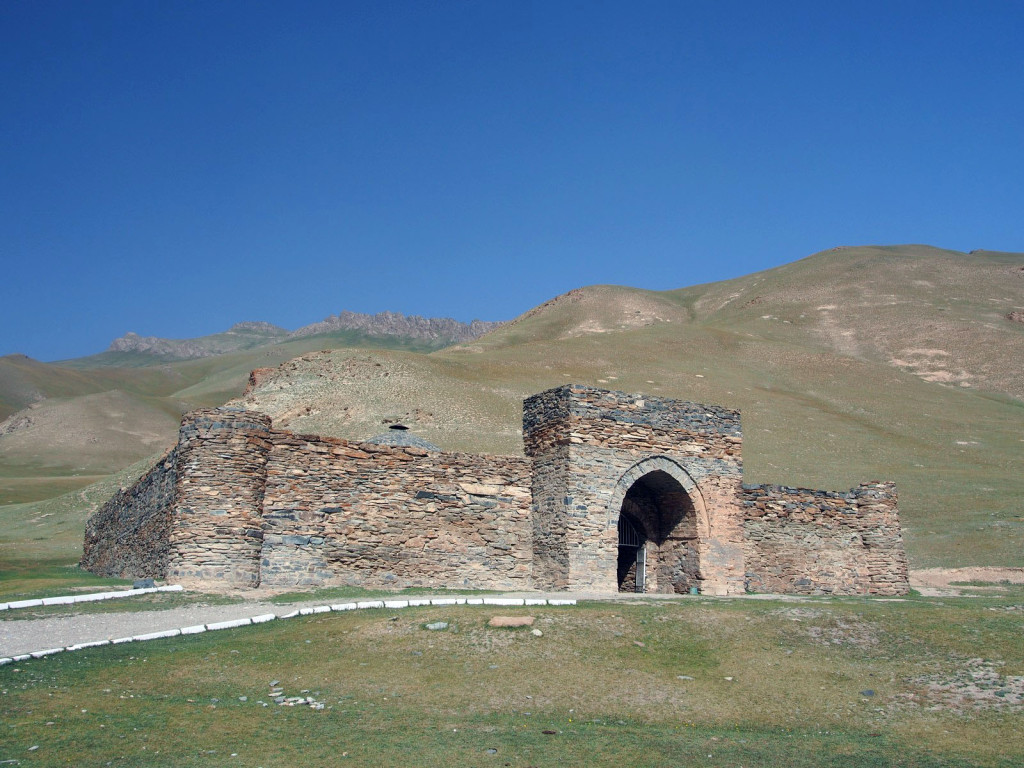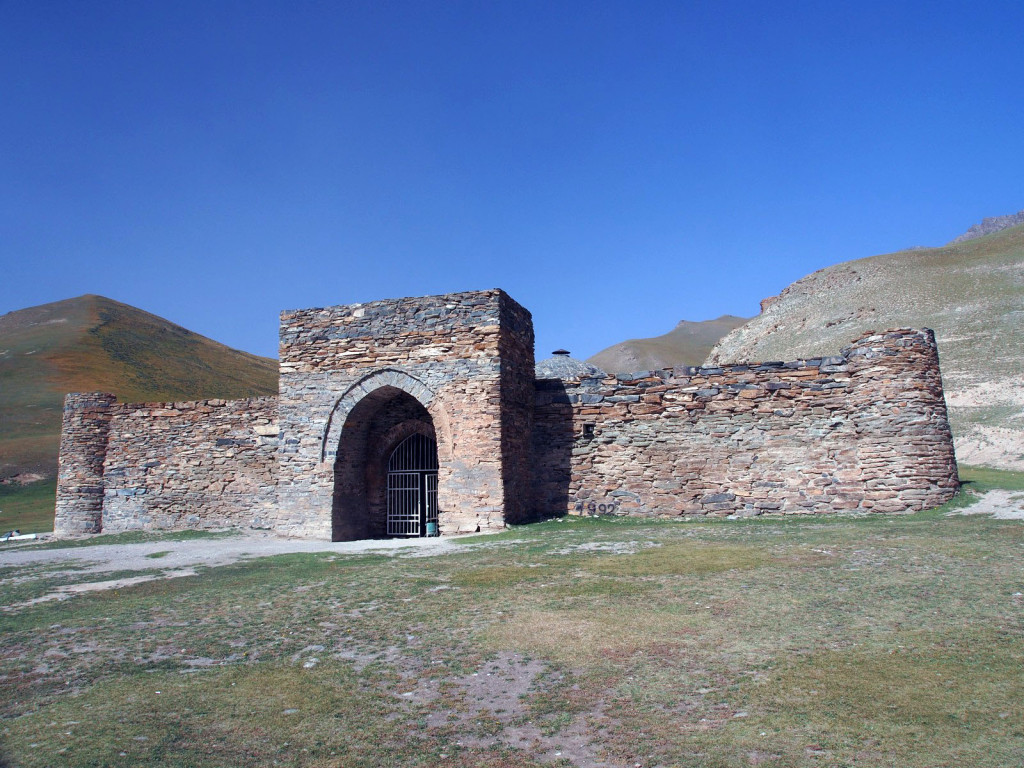 Inside, shafts of light spill through holes in the roof, and illuminate the rooms that once accommodated guards and caravan owners, traders and tax collectors.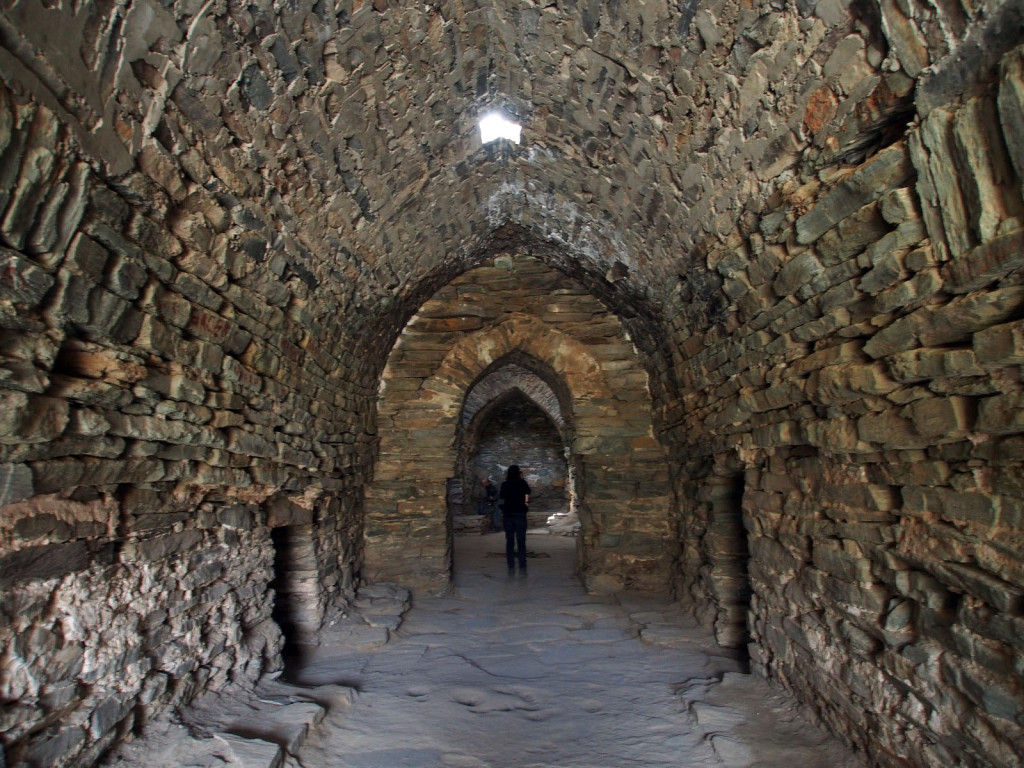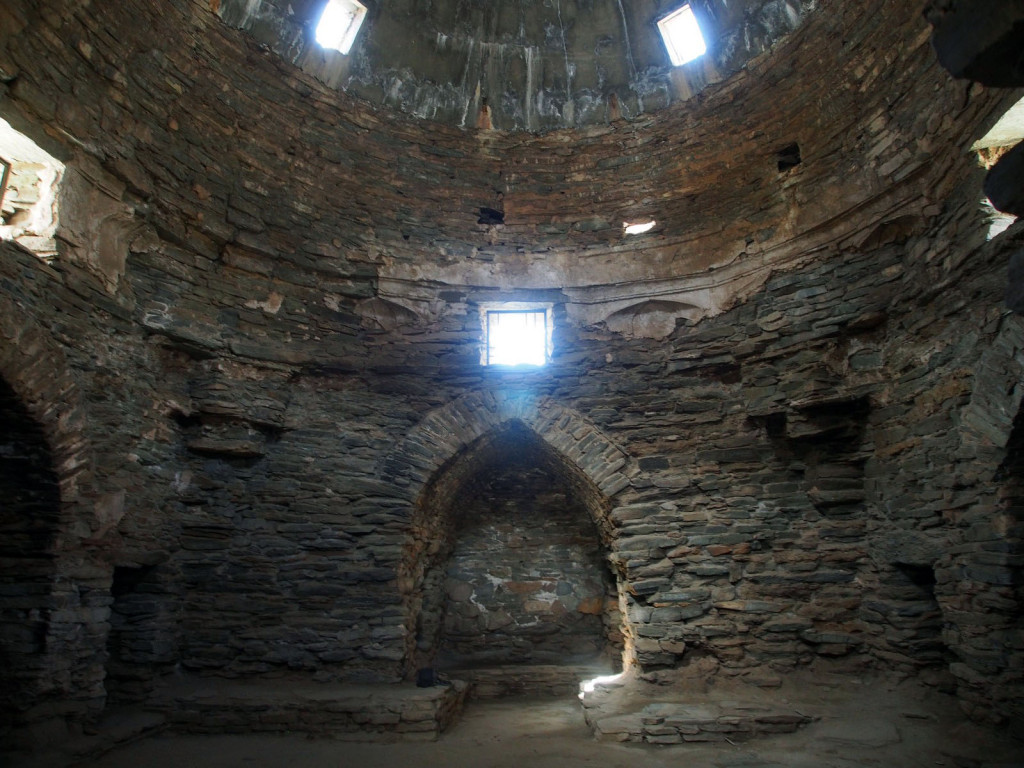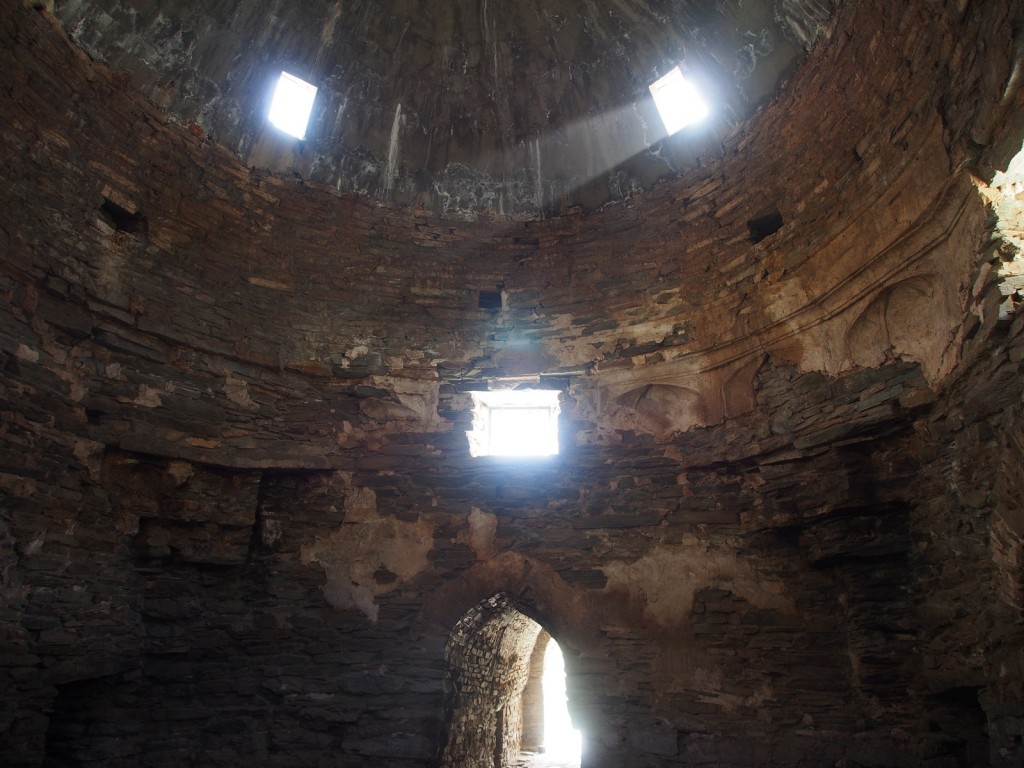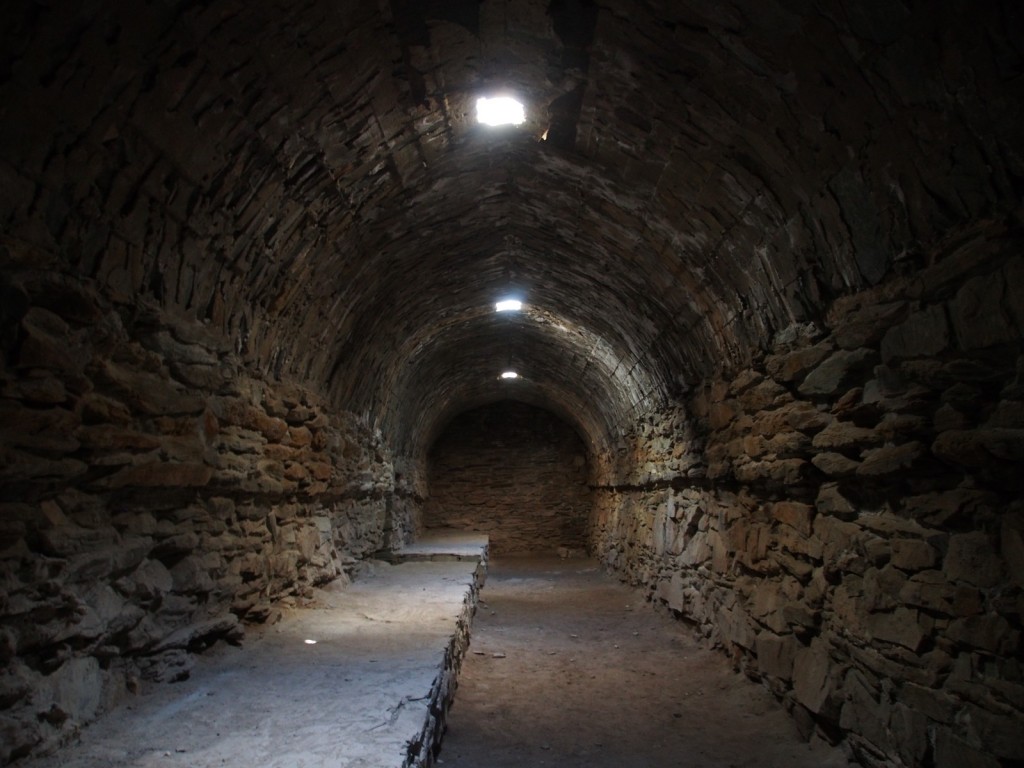 Back outside, we climbed the adjacent hillside for a better view over the valley, the fort, and the surrounding yurt camps.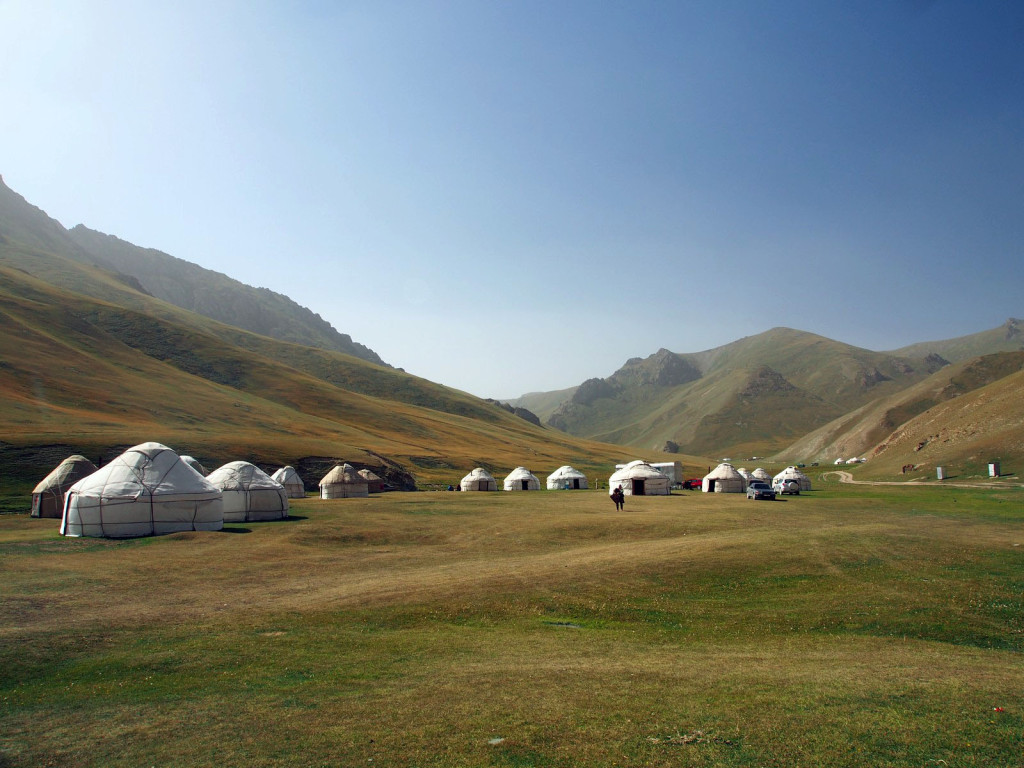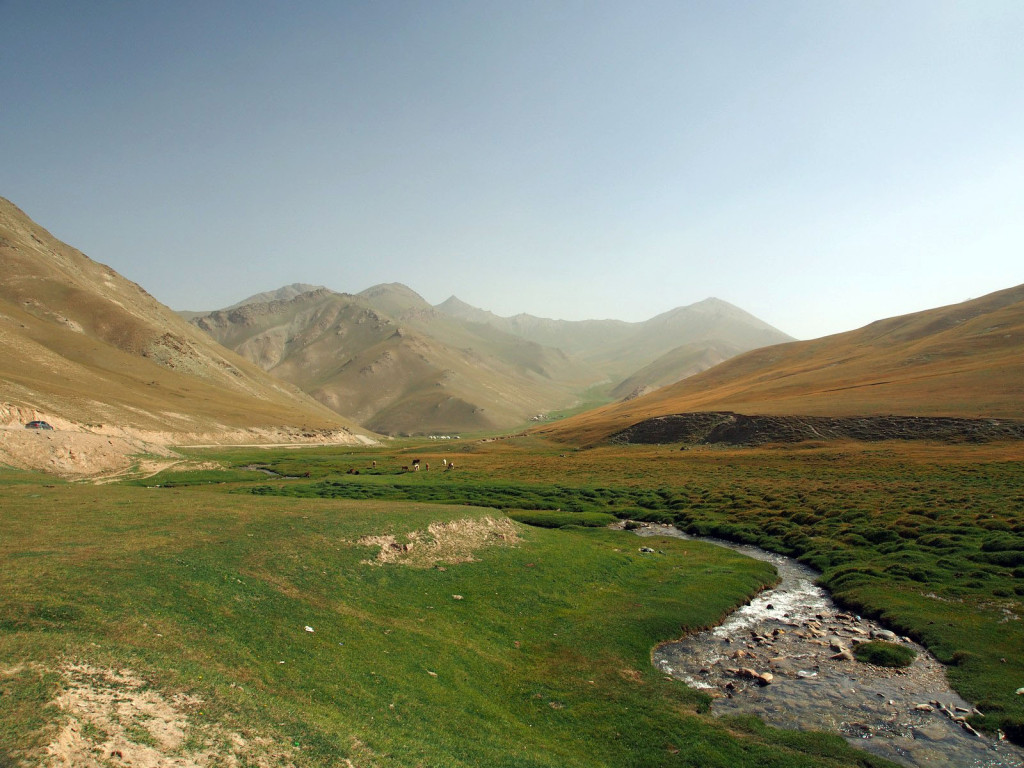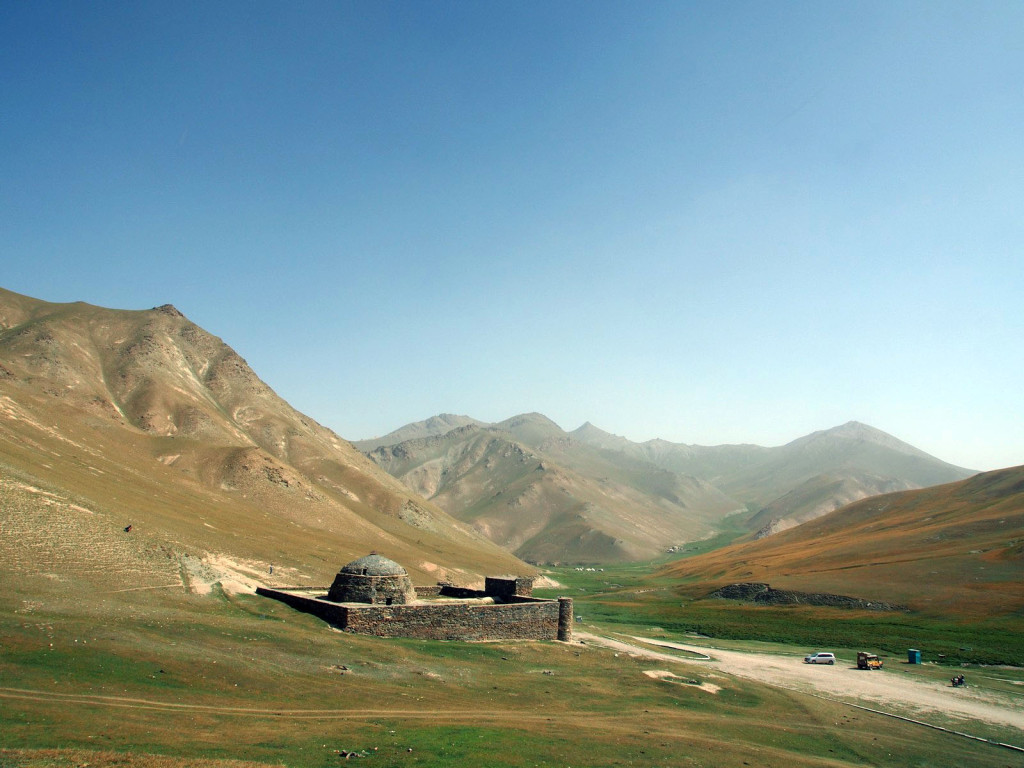 Our first 24 hours in Kyrgyzstan certainly had variety, highs and lows. We're certainly happy to be out of China, and are really looking forward to exploring the rest of this amazing country.