Crossing the border from Turkey into Greece was a simple affair, and we rolled into the Thracian countryside. The road ran through winter pastures and along the Ionian coast.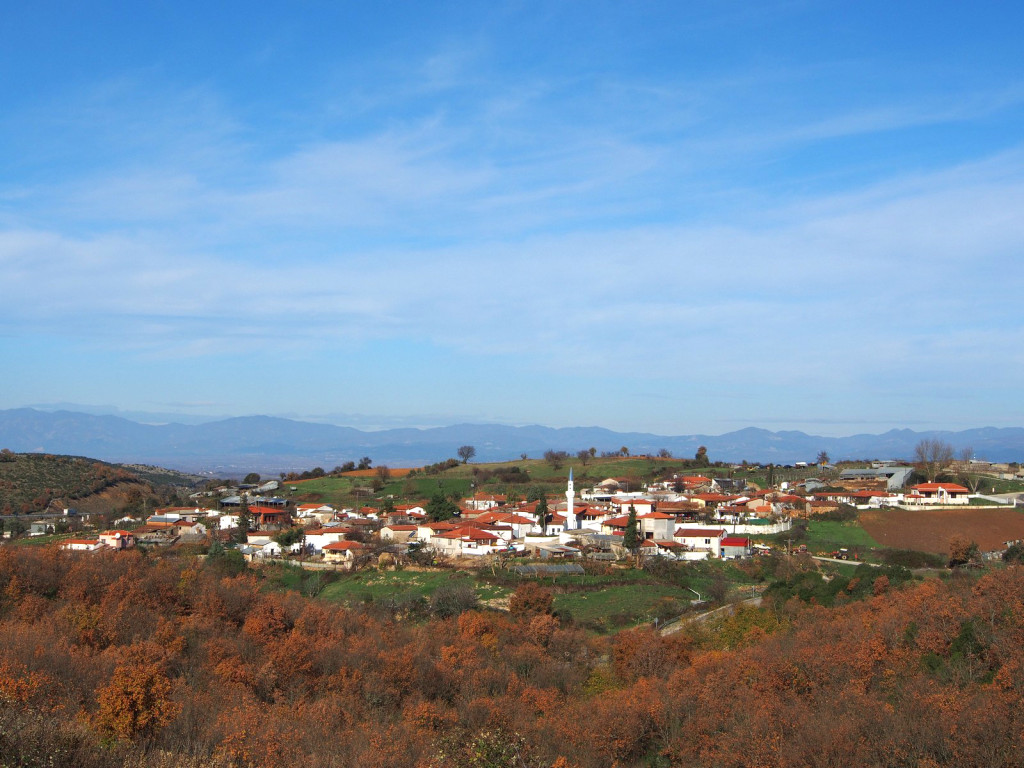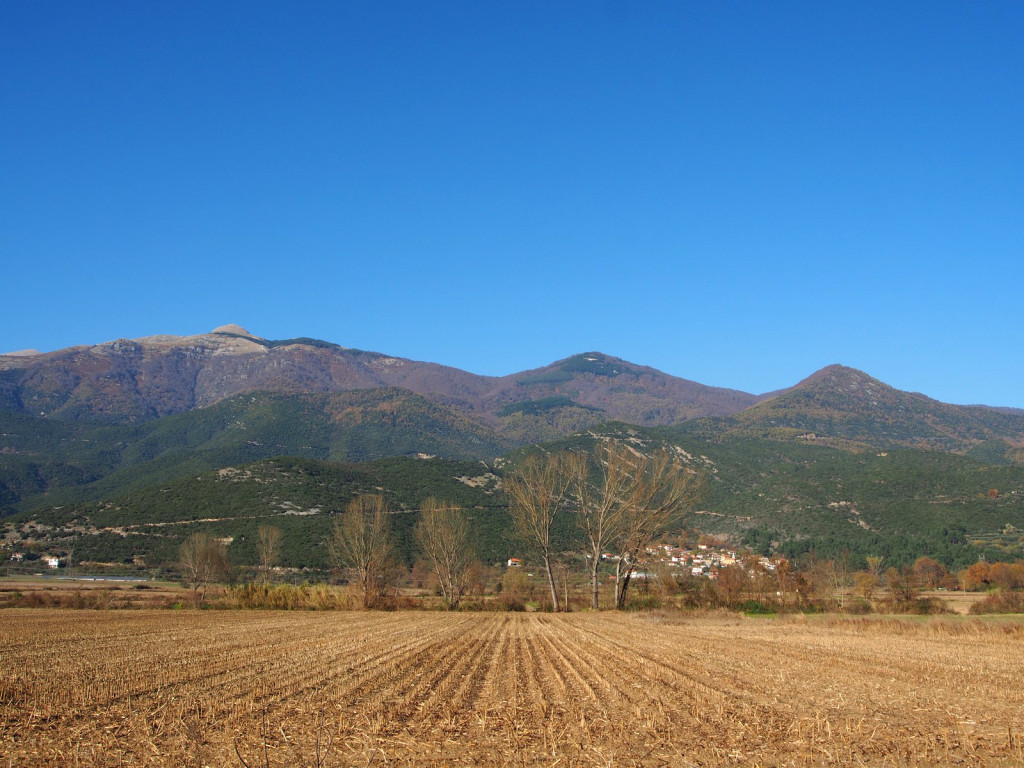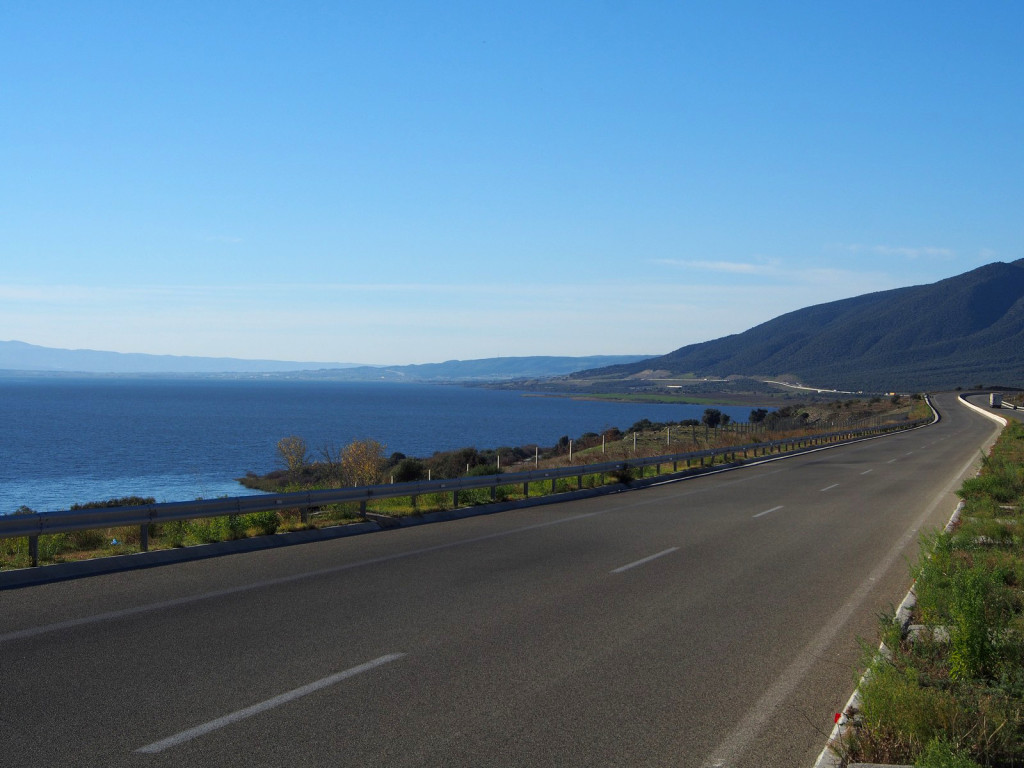 With limited time left to arrive in Europe, we couldn't fully explore the Greek peninsula, but took one detour slightly south to the region of Meteora. The landscape here has been shaped by erosion over millennia, leaving a series of imposing cliffs and rock pillars somewhat reminiscent of Cappadocia.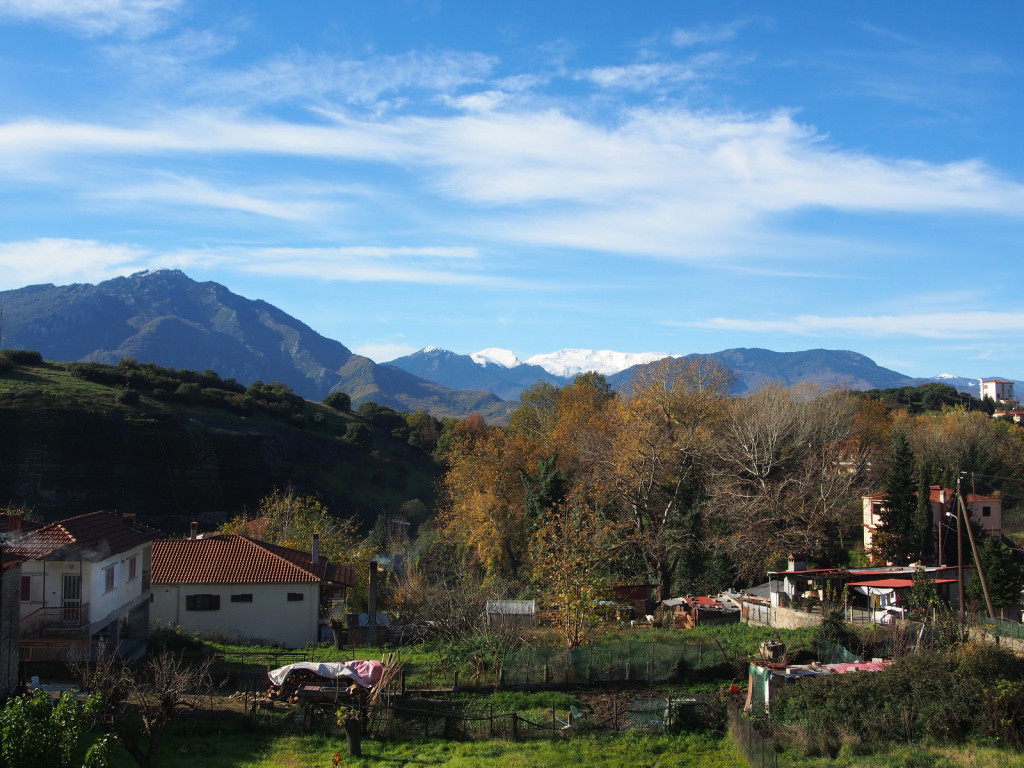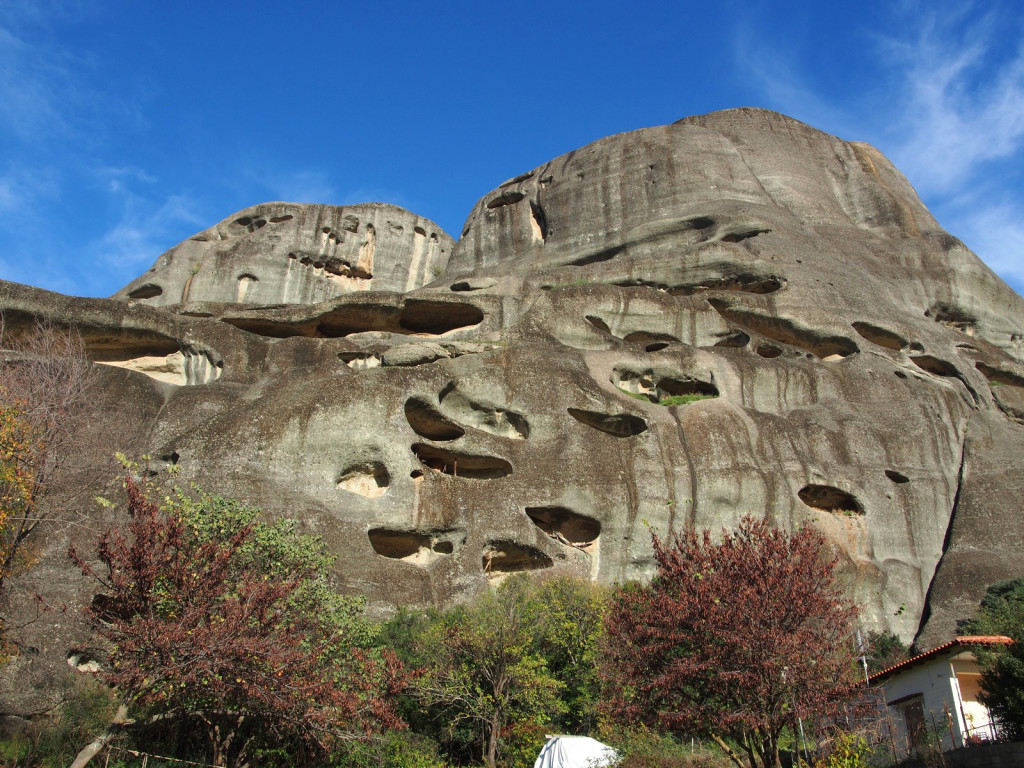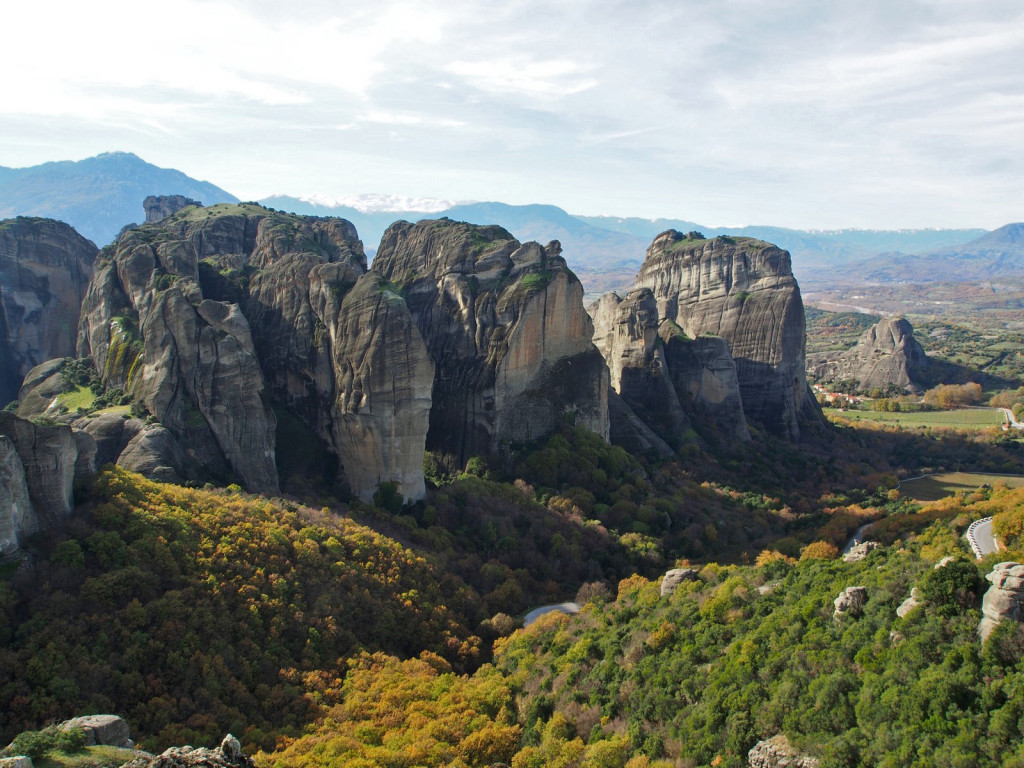 The caves and natural rock formations have been inhabited on and off for millennia, but from around the 9th Century AD monks and hermits came to live in the area, using the natural terrain to aid their isolation. A series of monasteries perched imperiously on the clifftops were constructed from the 14th Century onwards.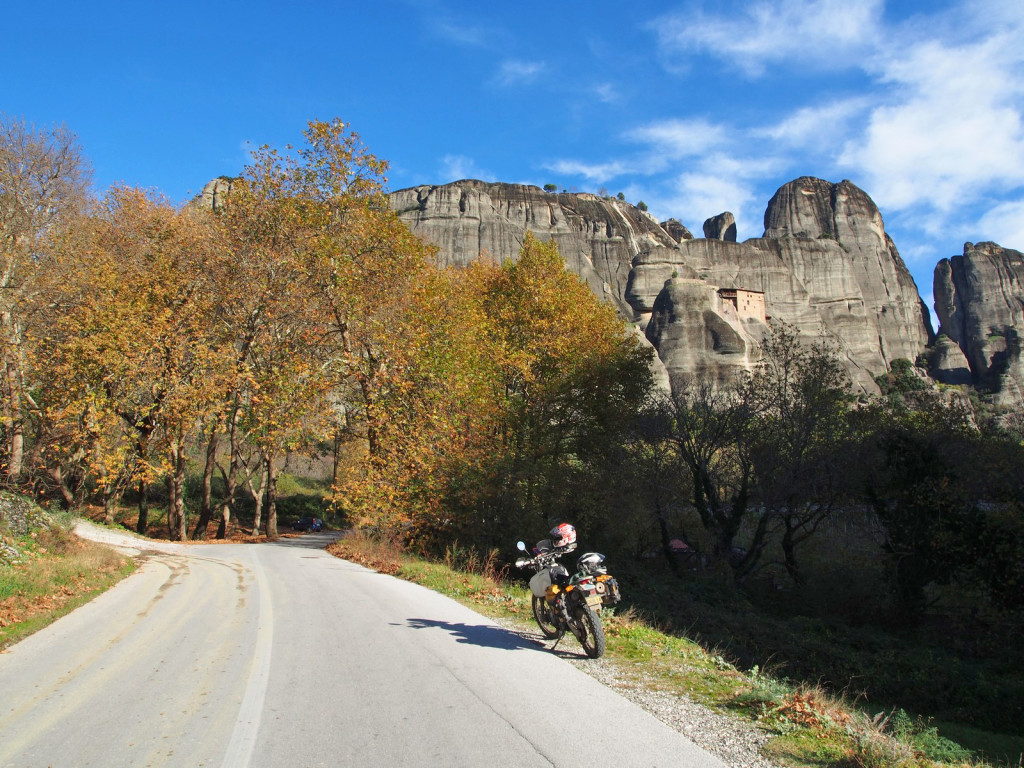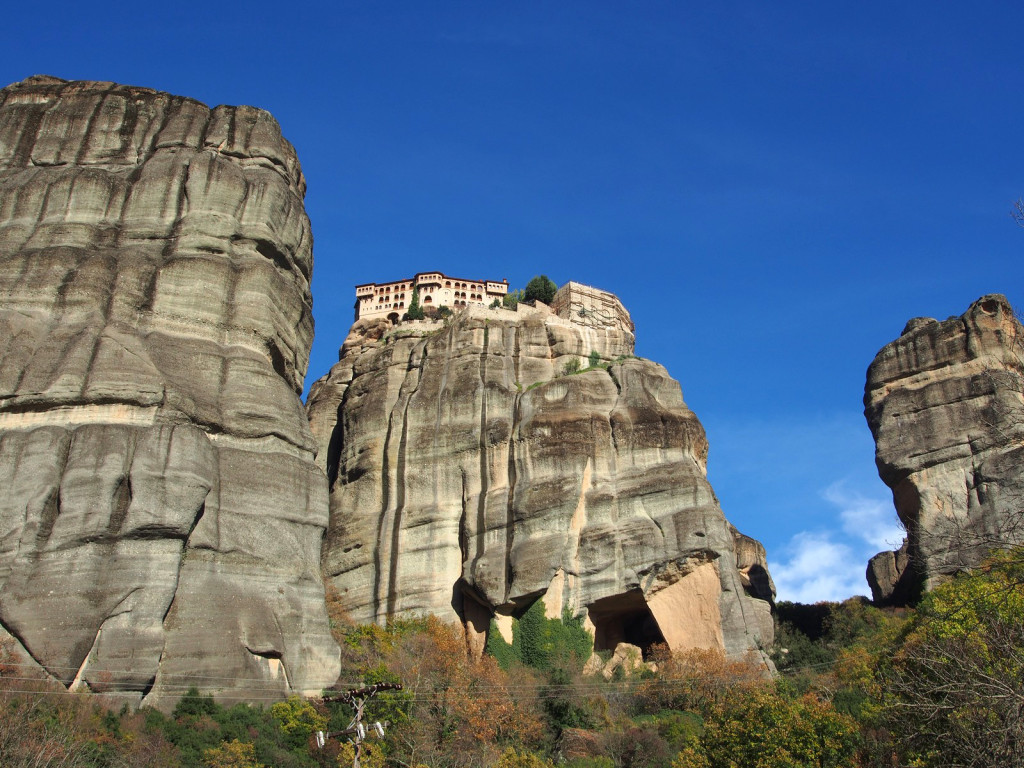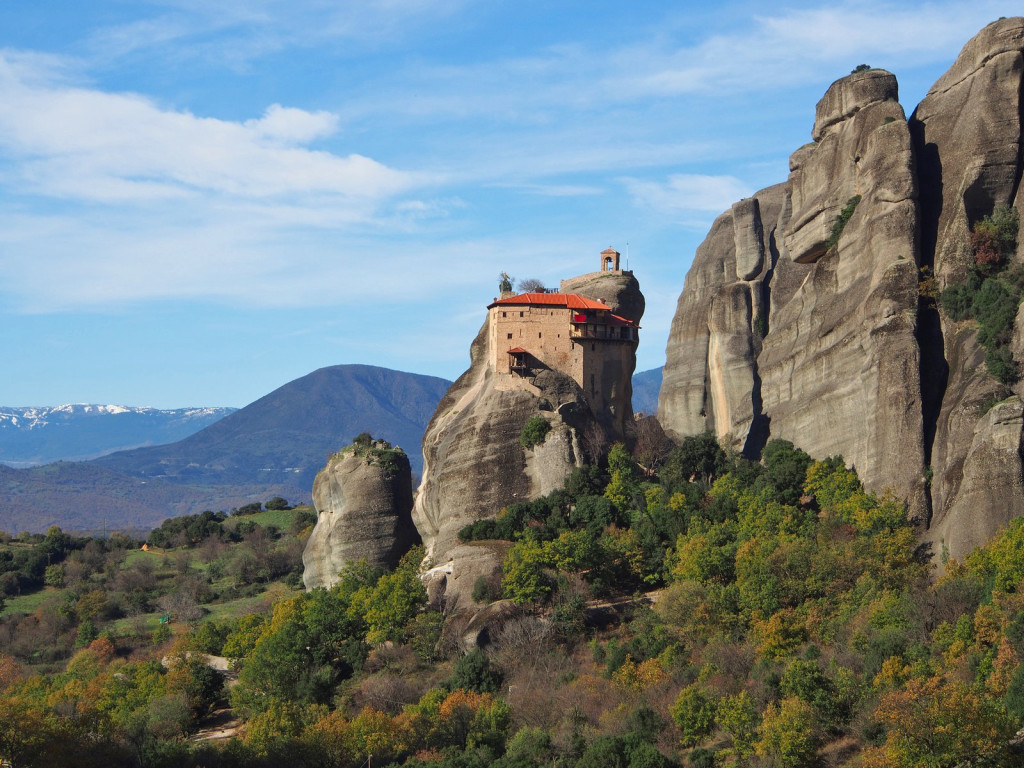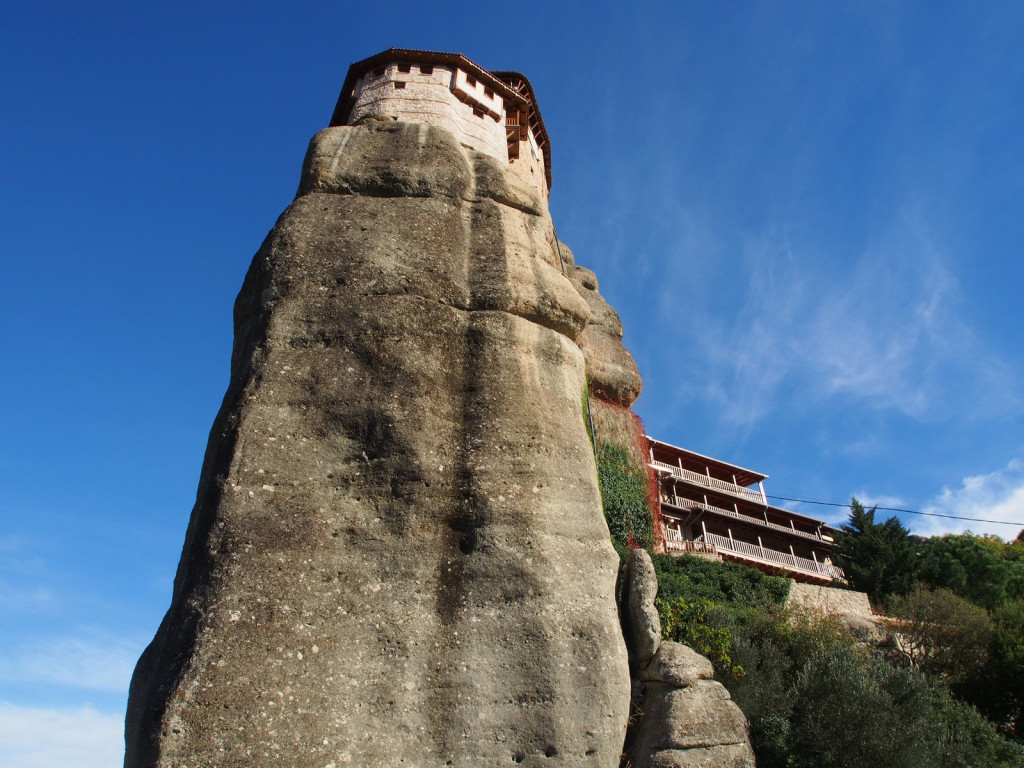 There are still six of the twenty monasteries standing today, and they are all still operational – although the numbers of monks and nuns have dropped drastically, partially as a result of the tourism industry that now underpins the two nearby towns.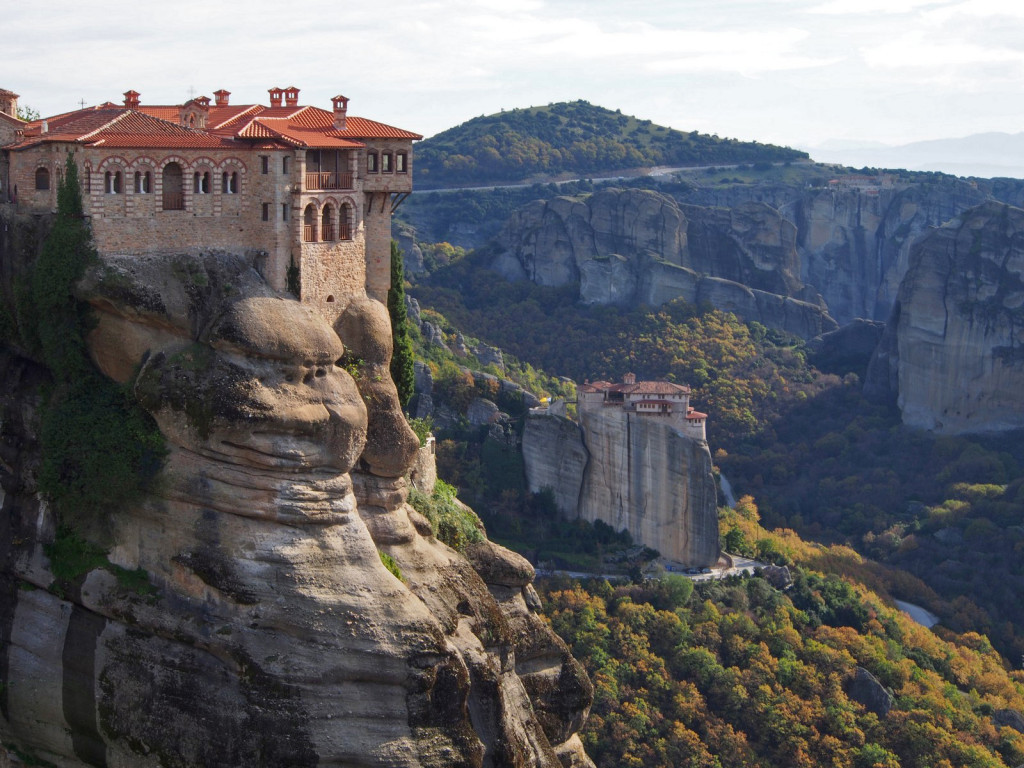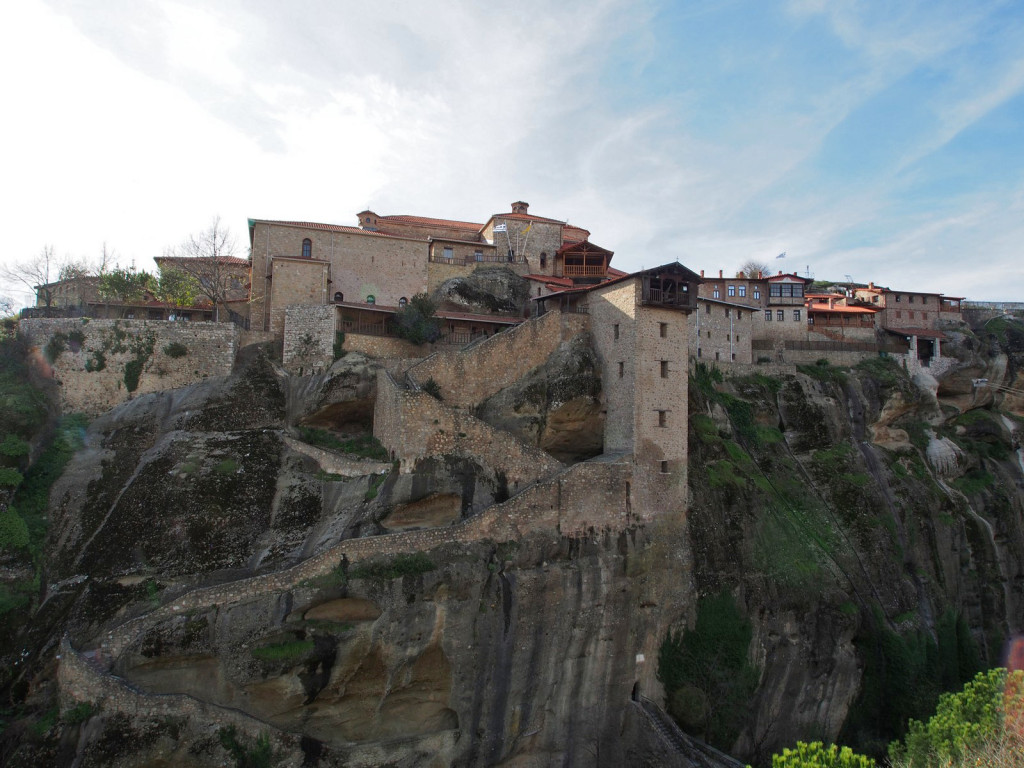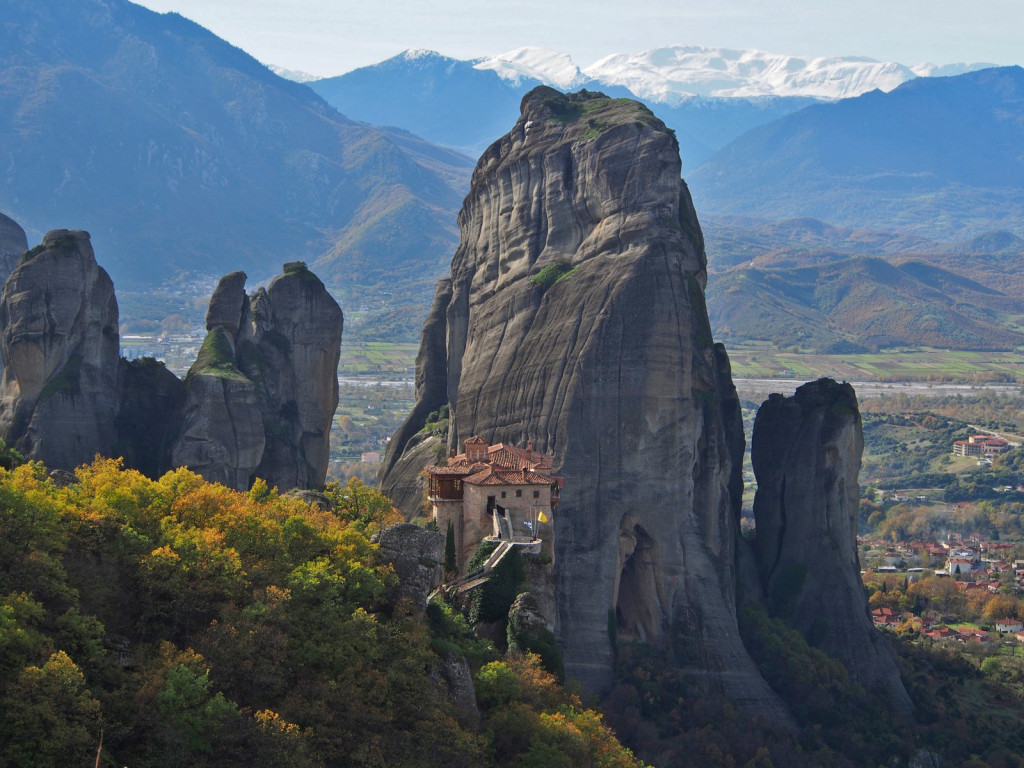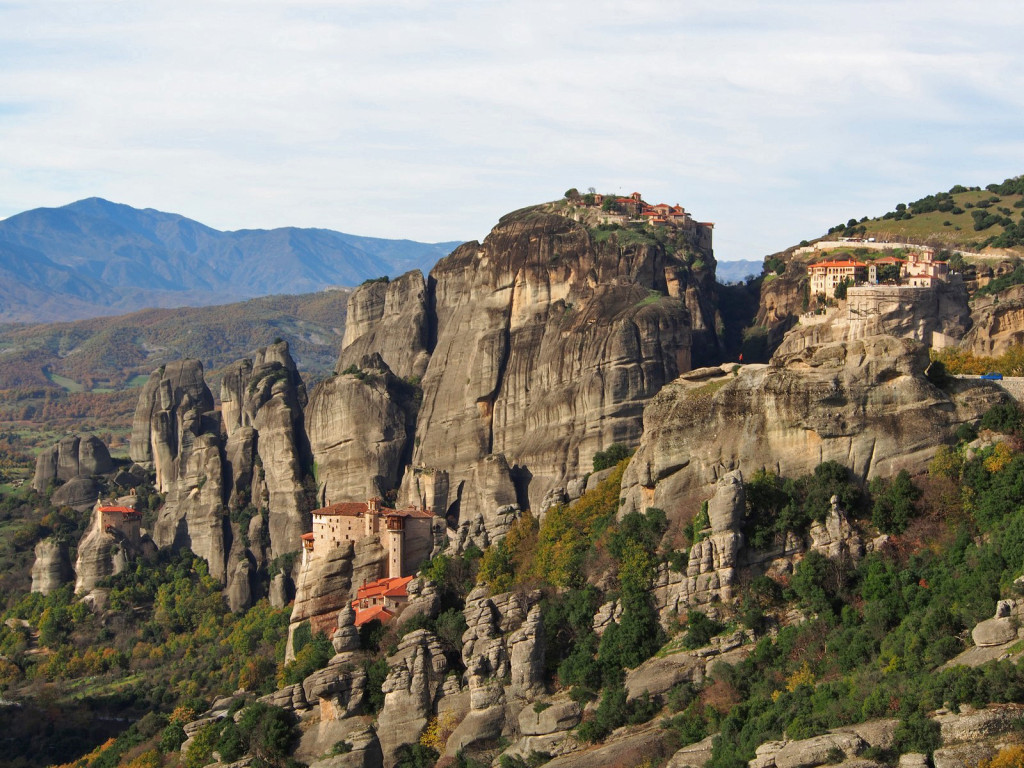 Although nowadays staircases and ramps have been built to allow easier access, originally a rope and basket system was the only way to access the monasteries. This would have been particularly nerve-wracking as a visitor, since the ropes were only replaced "when God deemed to let them break".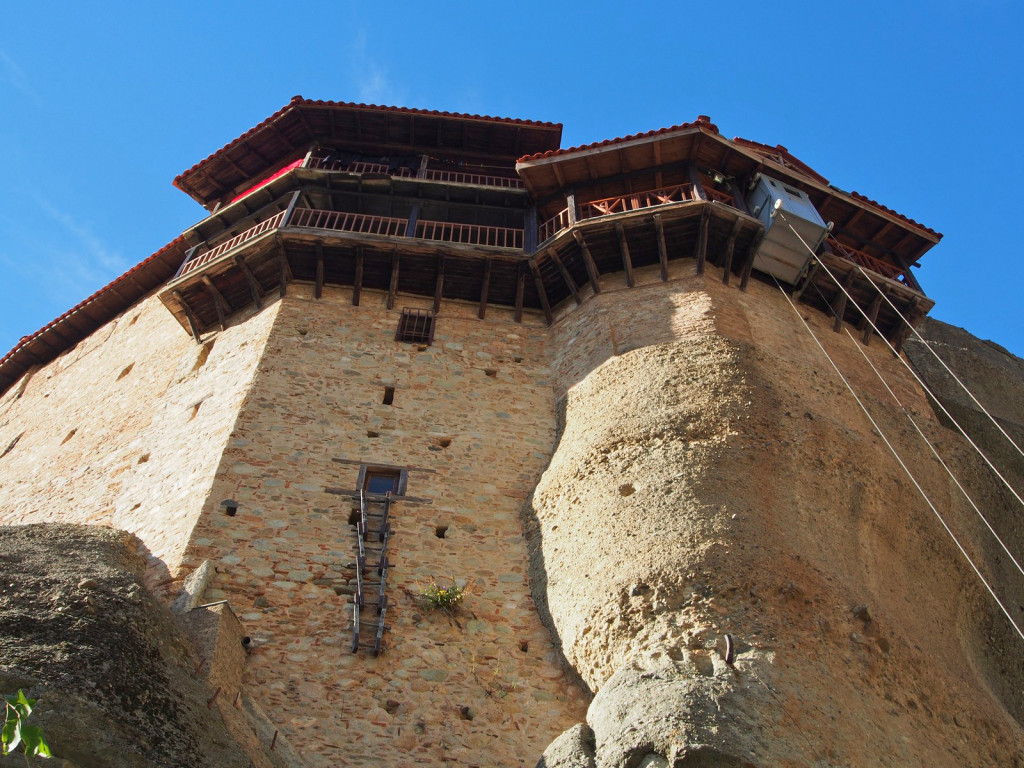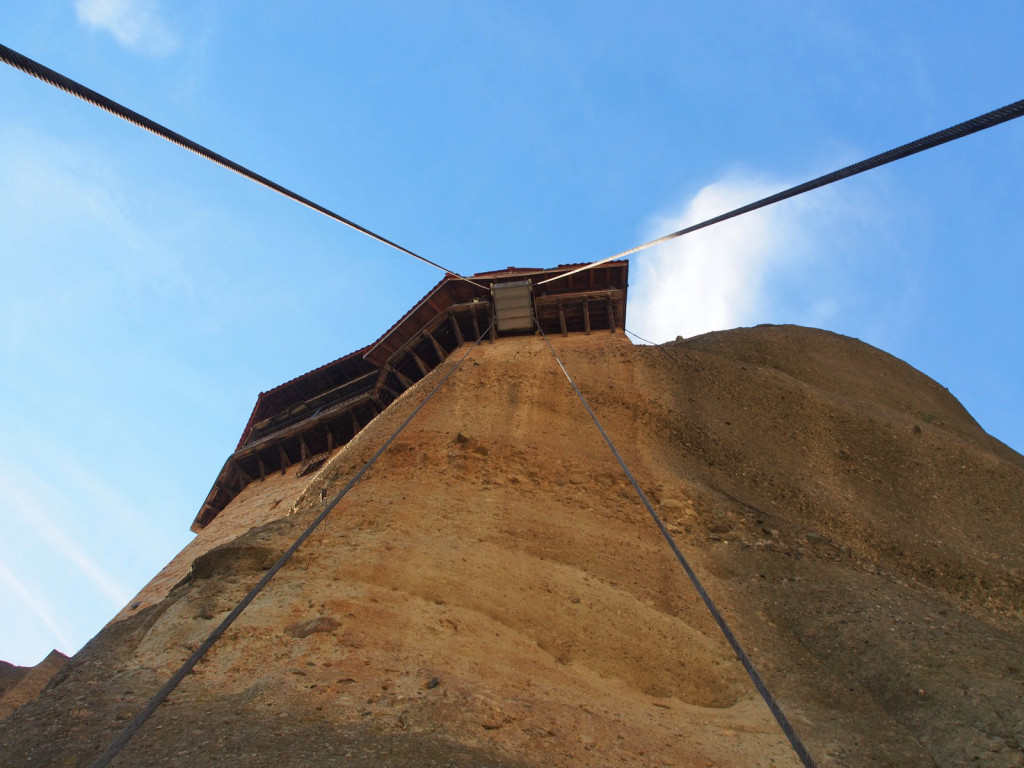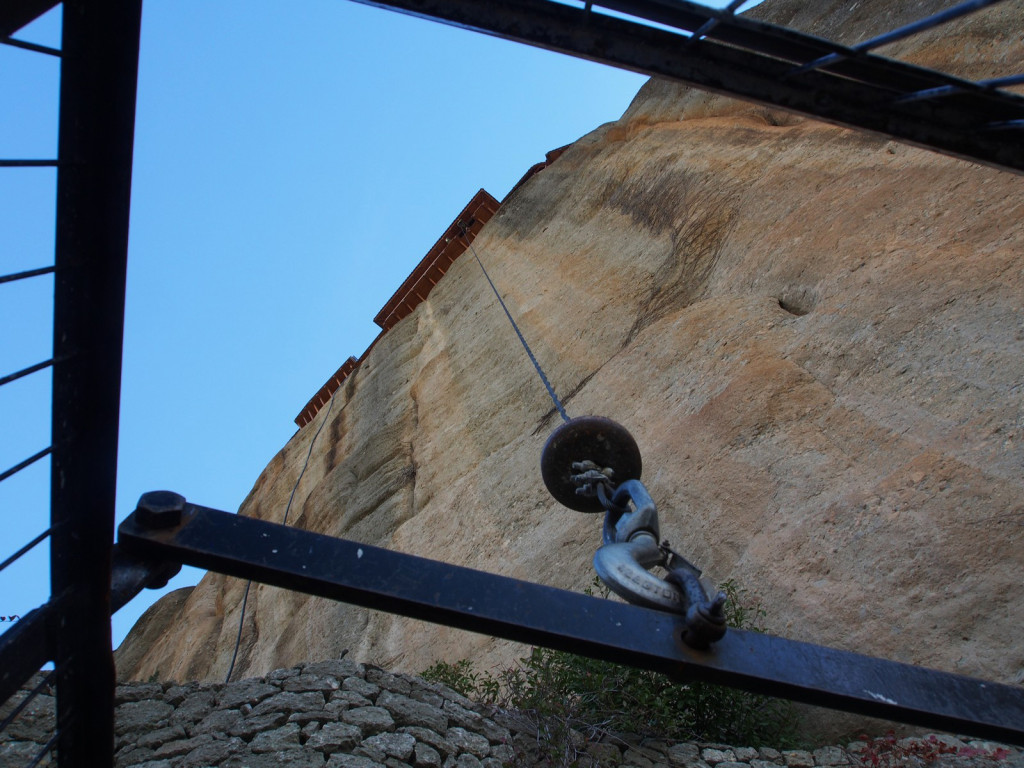 The first monastery we visited was that of St Nicholas Anapausas, built in the early 16th Century. After a steep climb of a few hundred steps, we entered the monastery. Most of the interior was modest and fairly plain, but the chapel had incredibly rich Orthodox paintings (no photos allowed). The view from the bell tower on the roof was stunning.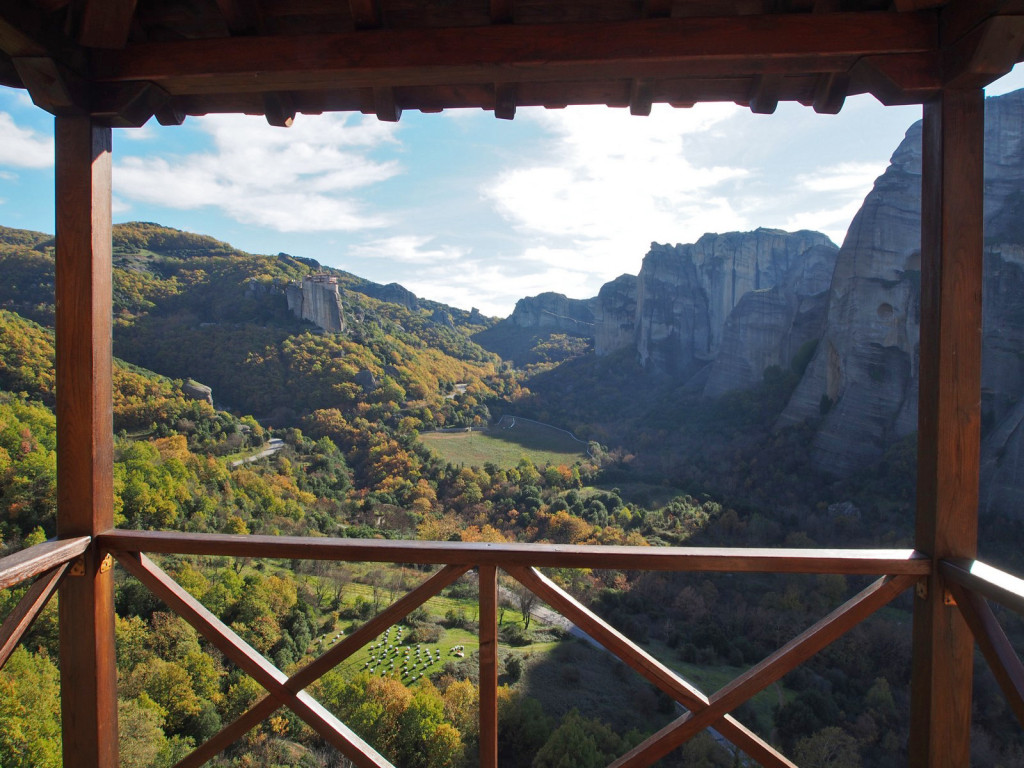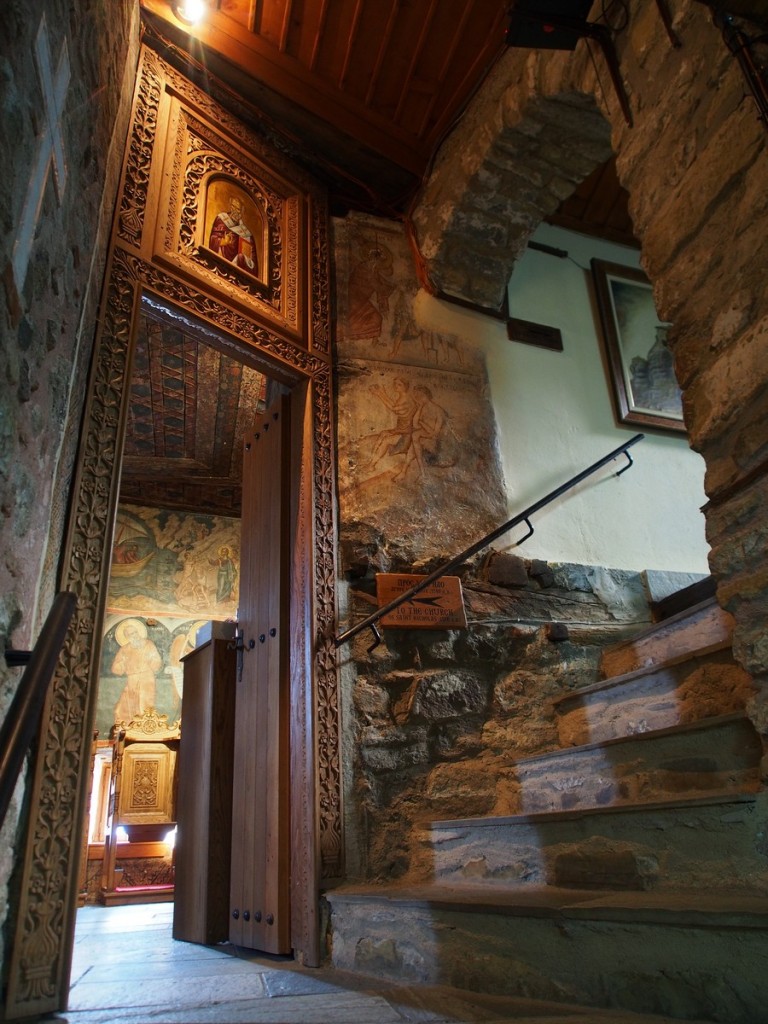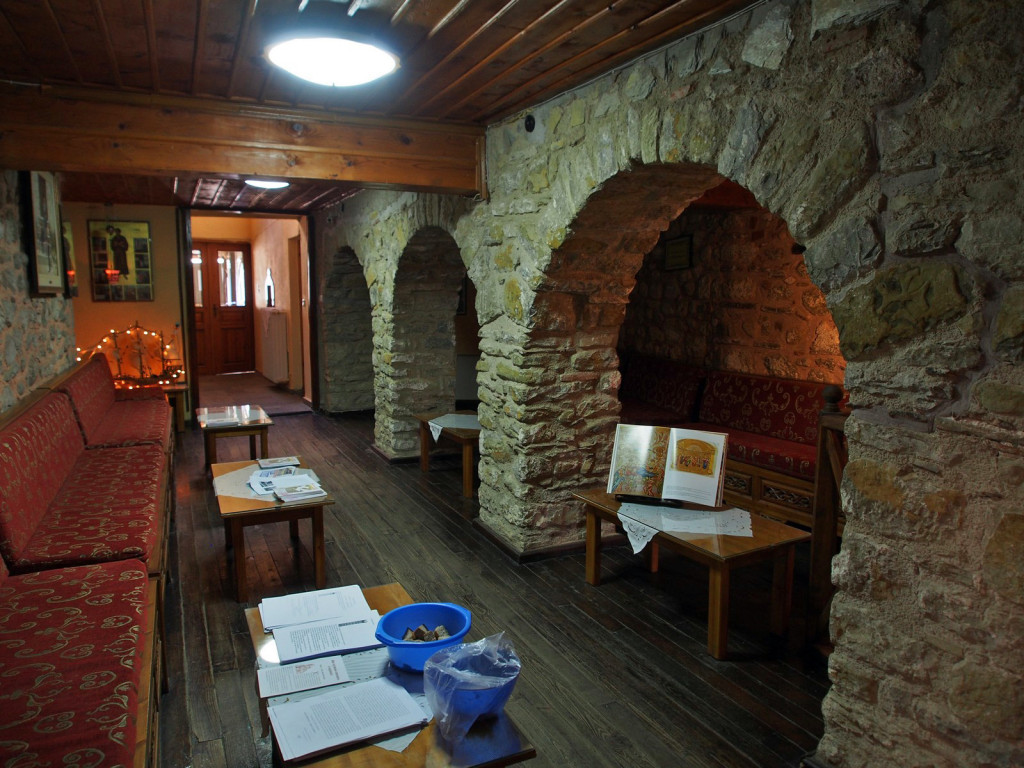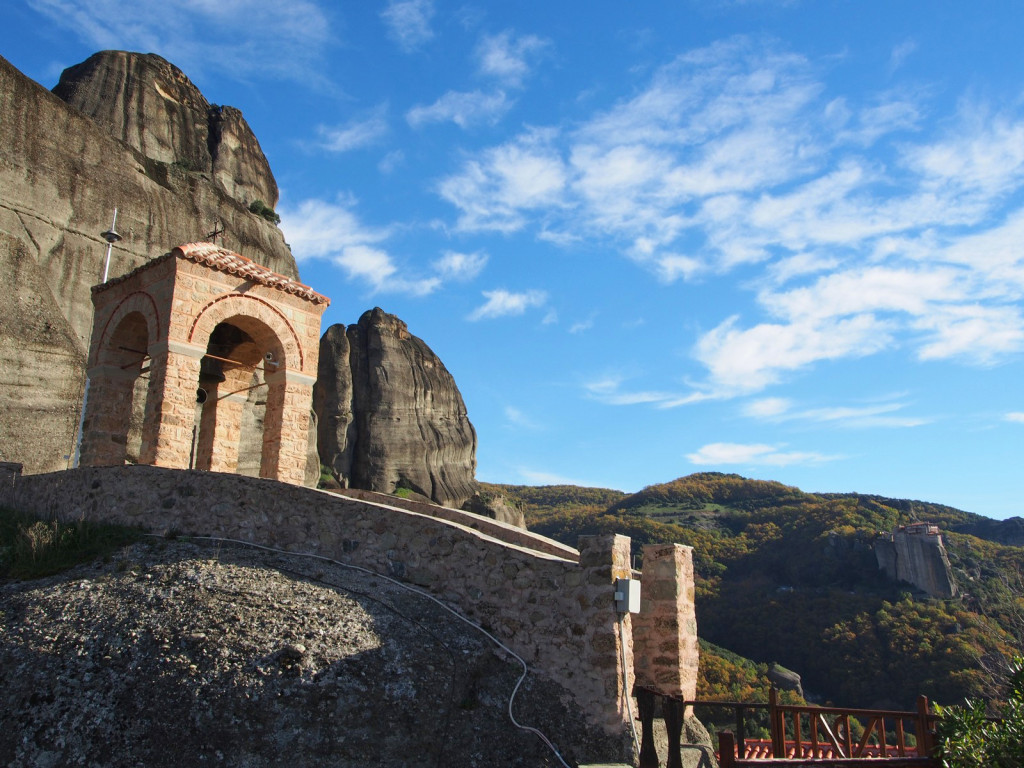 In a cave in the base of the rock pillar is a small chapel.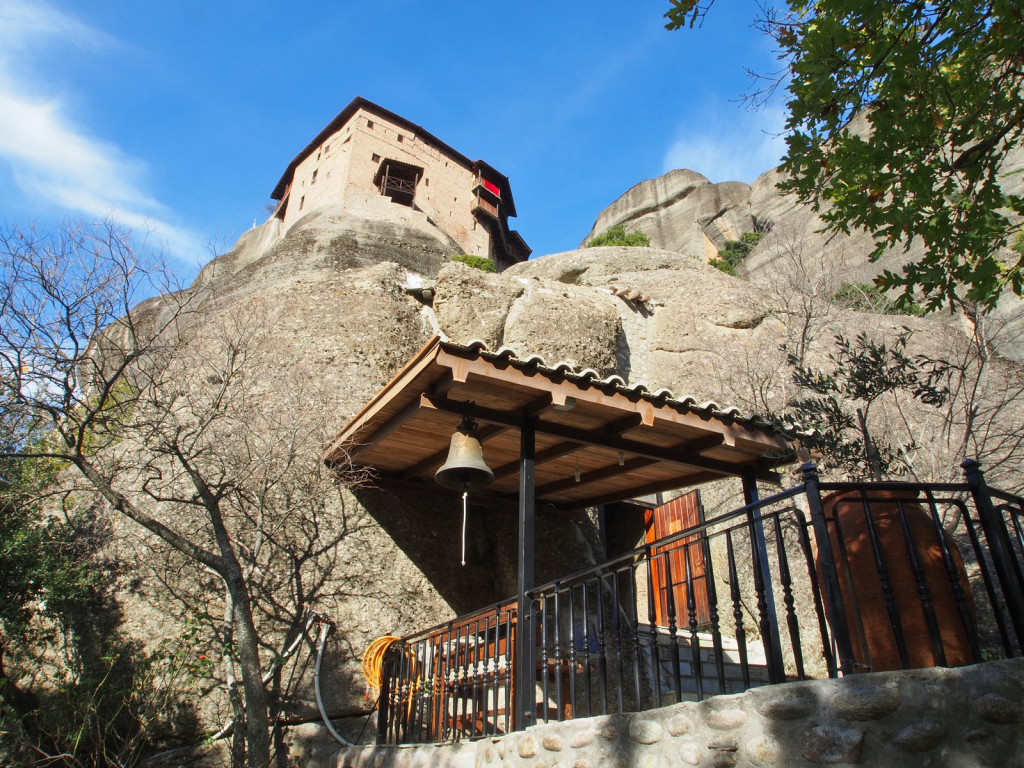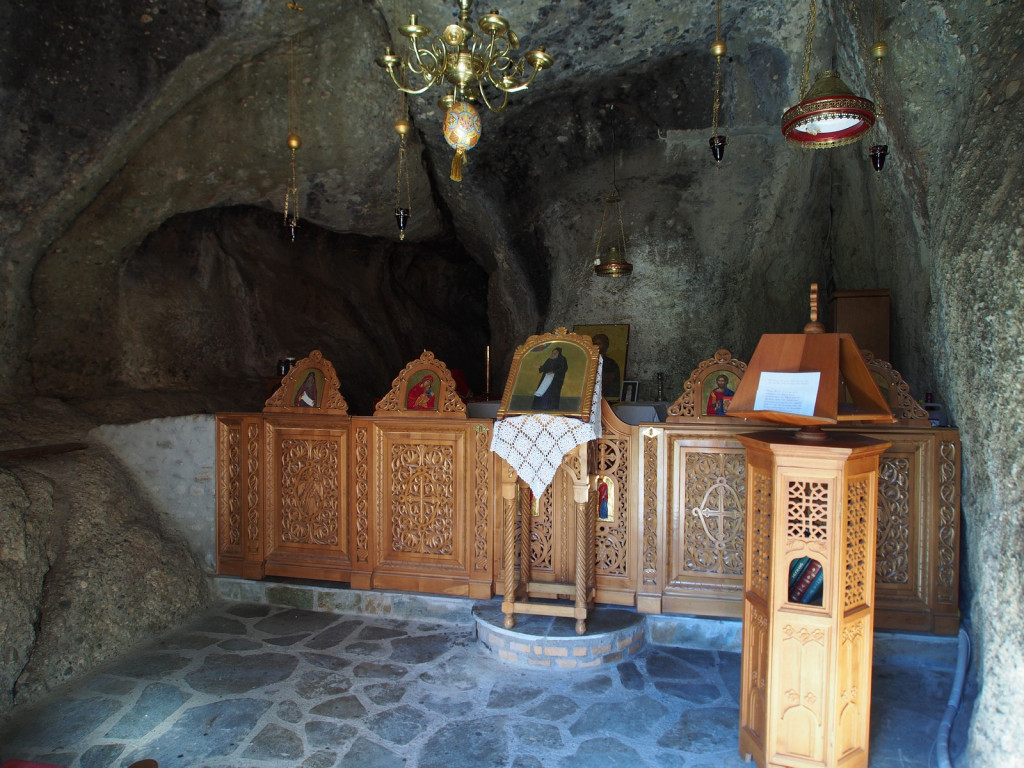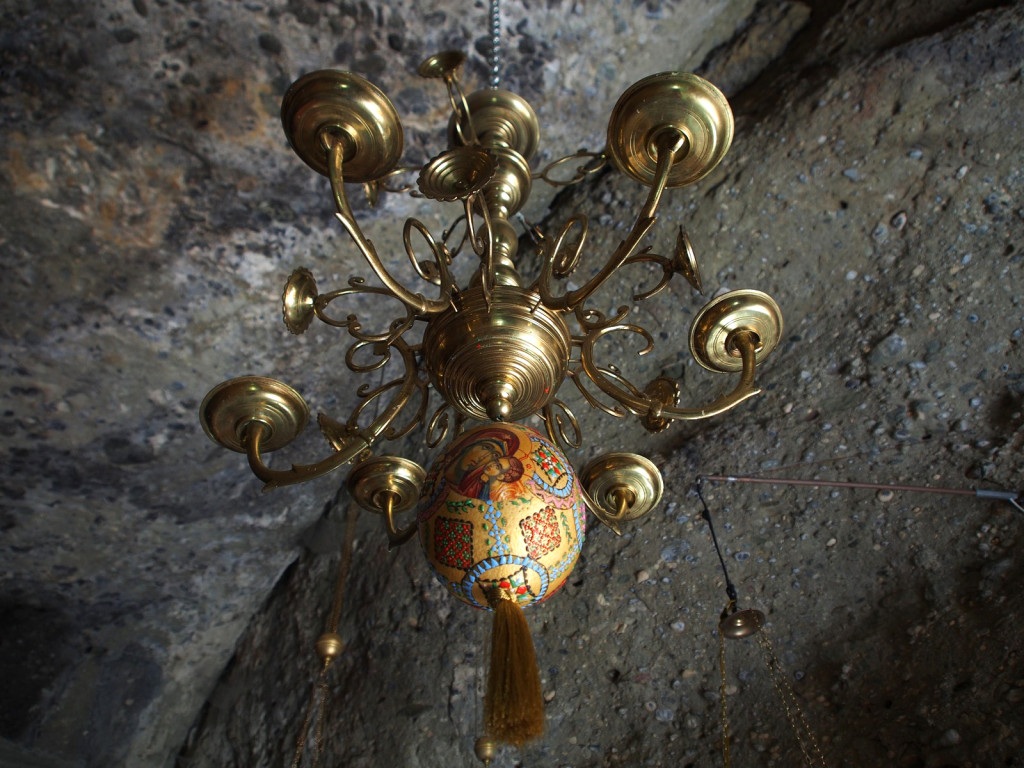 The roads around the area are gorgeously sinuous, and provide ever-changing views on the buildings.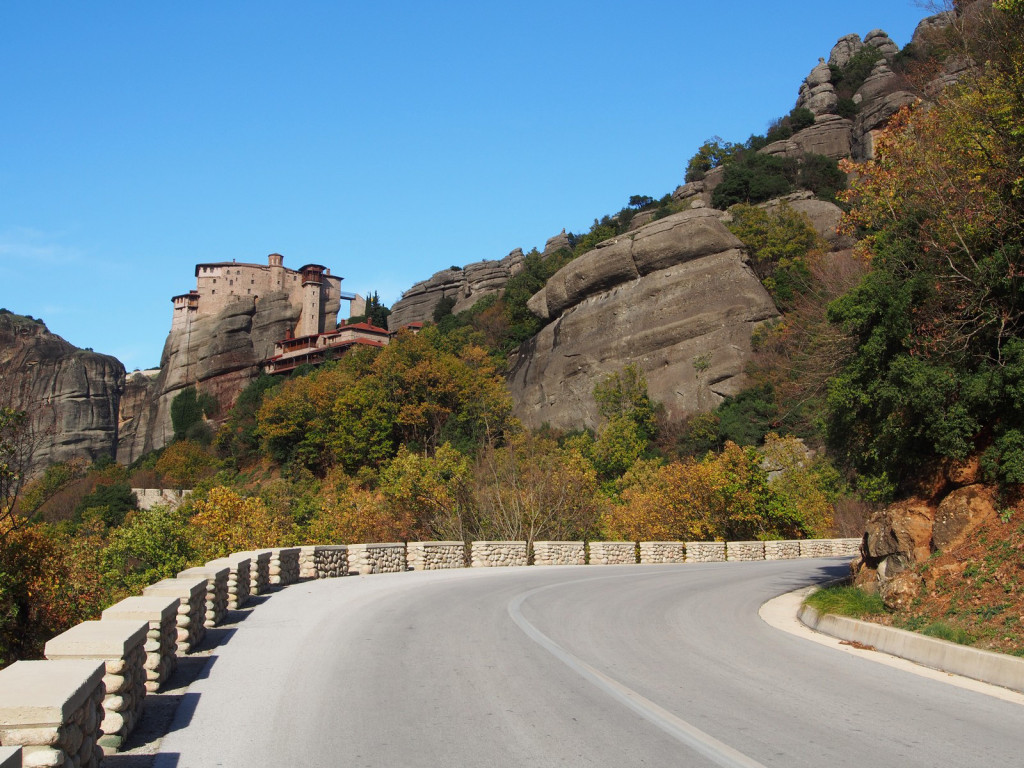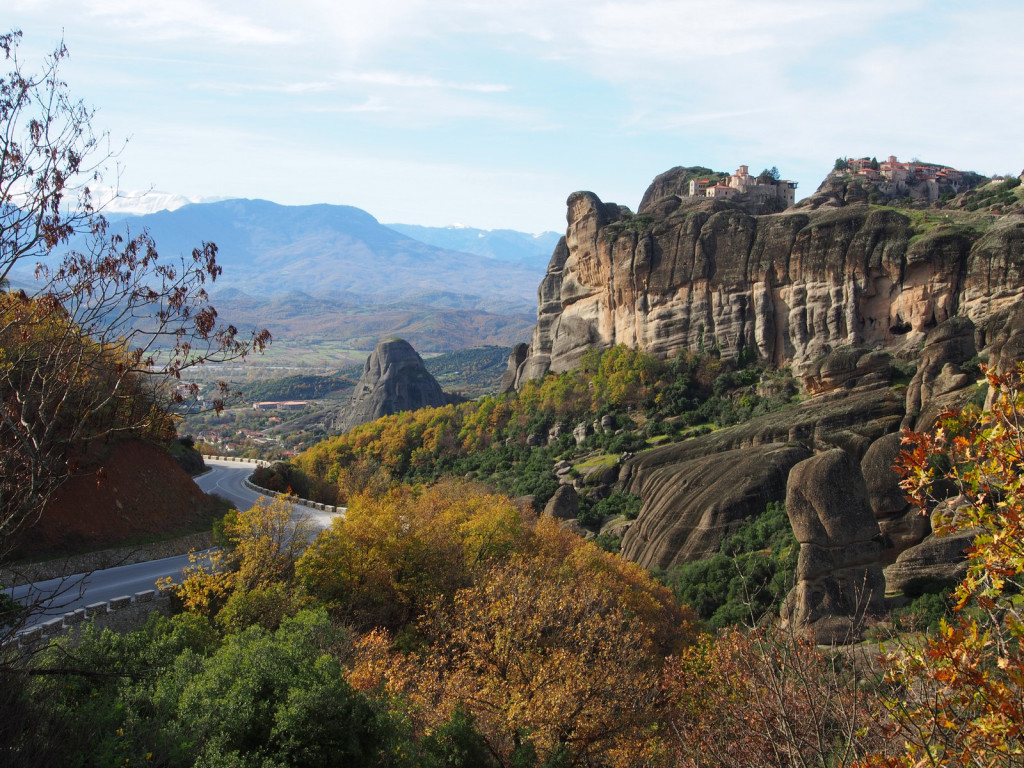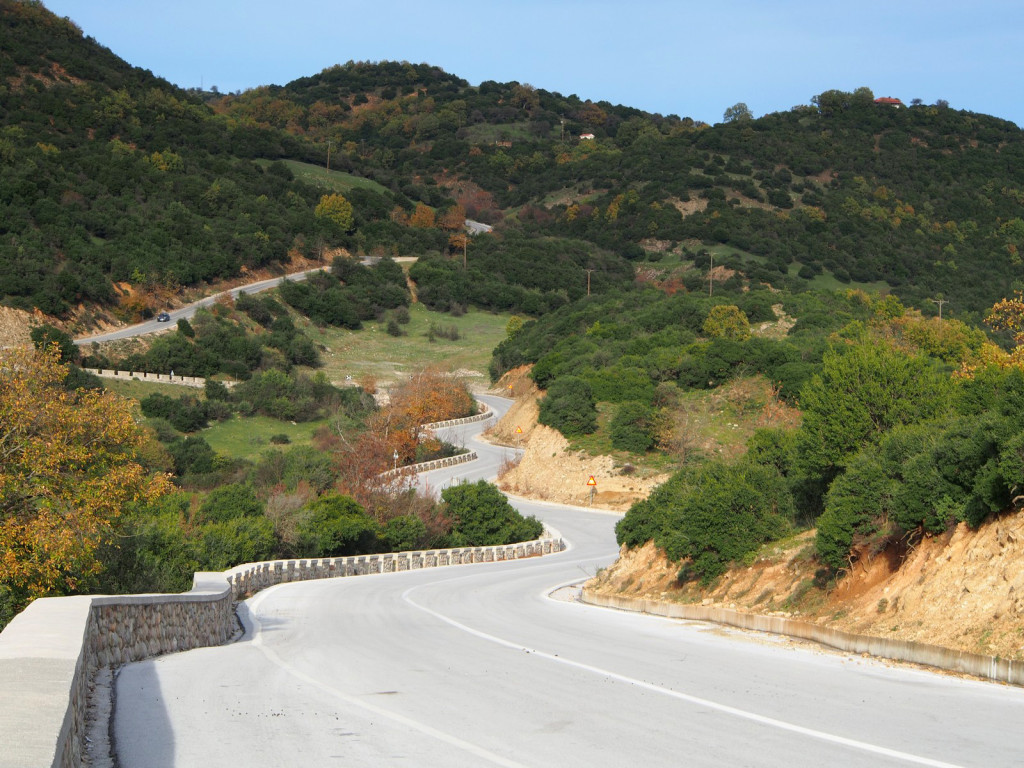 The Monastery of St Stephen, at the south end of the valley, is considerably larger, and has a number of buildings and small gardens. Again, the interior of the chapel was spectacularly painted in traditional Orthodox style, but photos weren't allowed inside.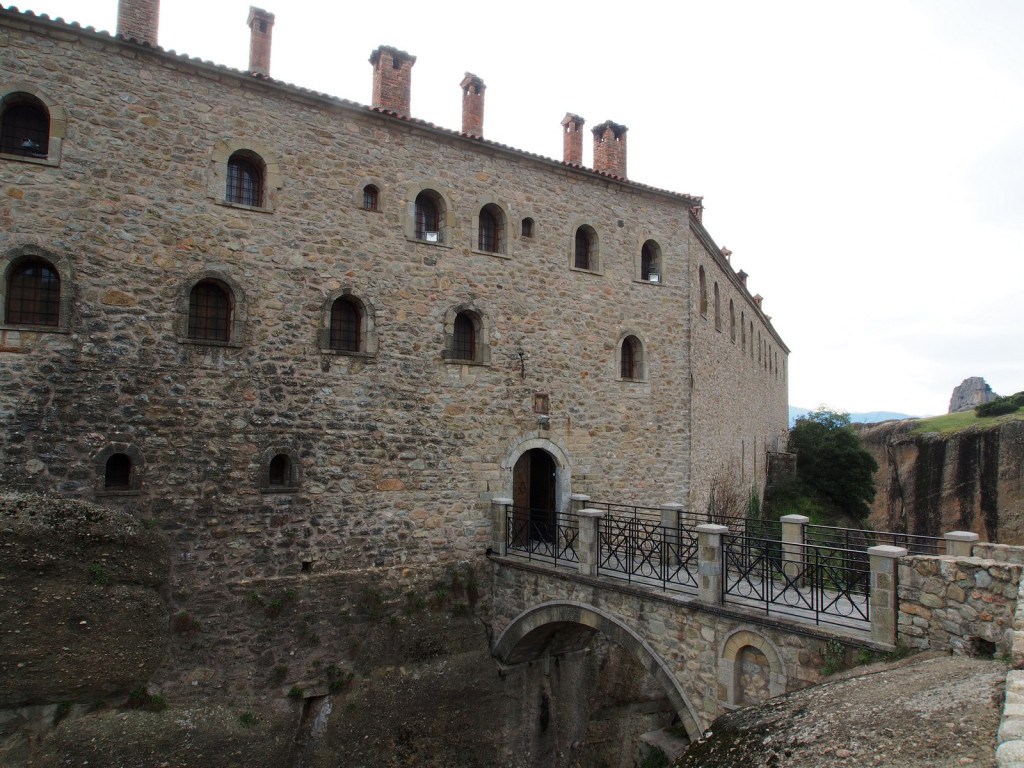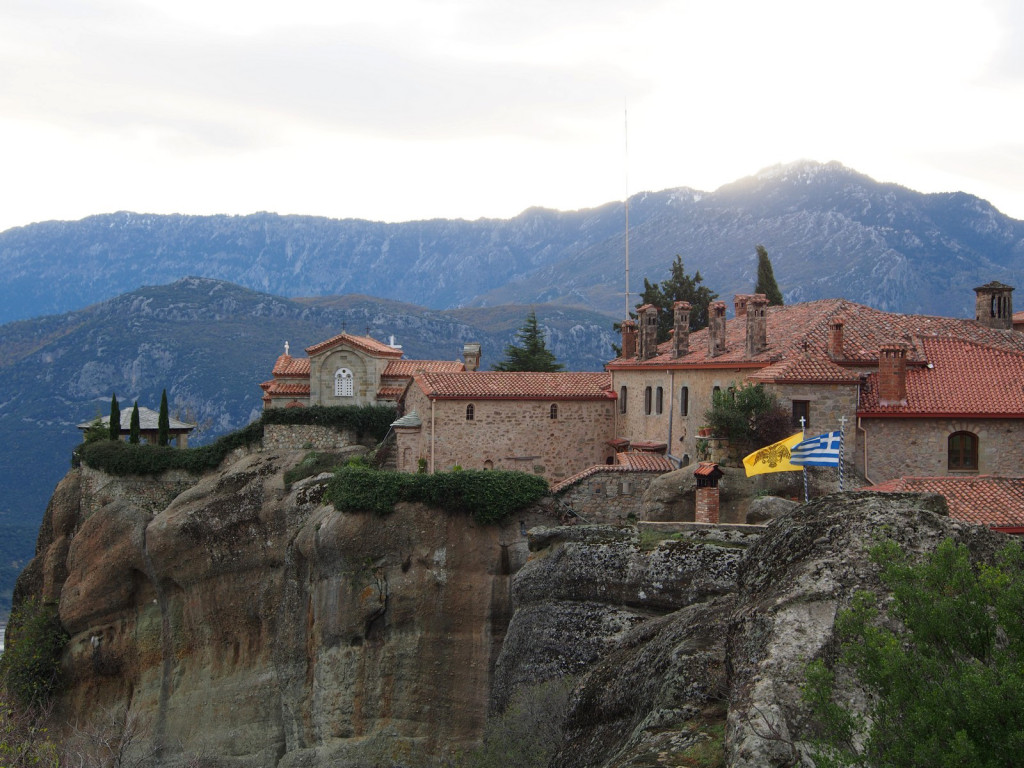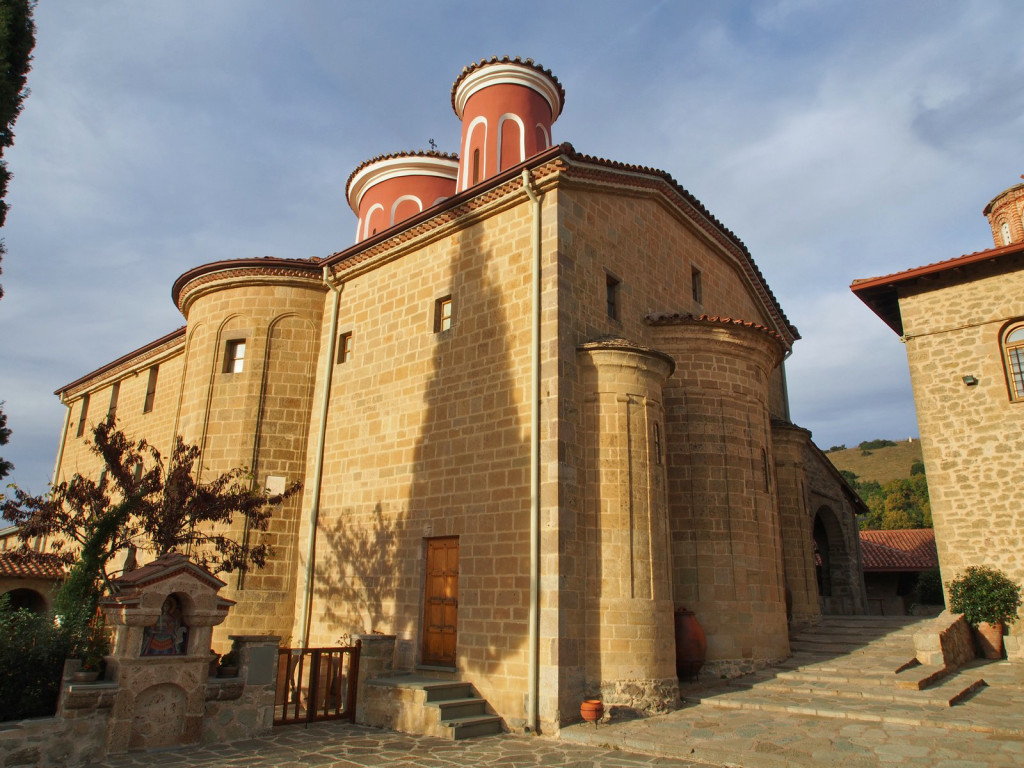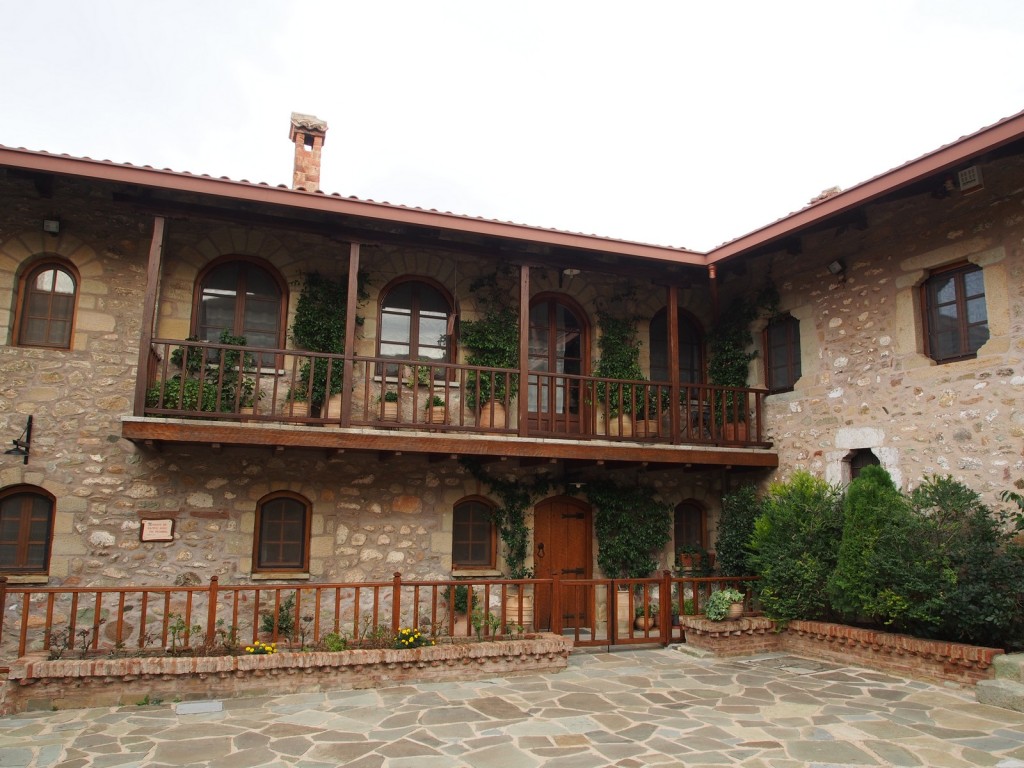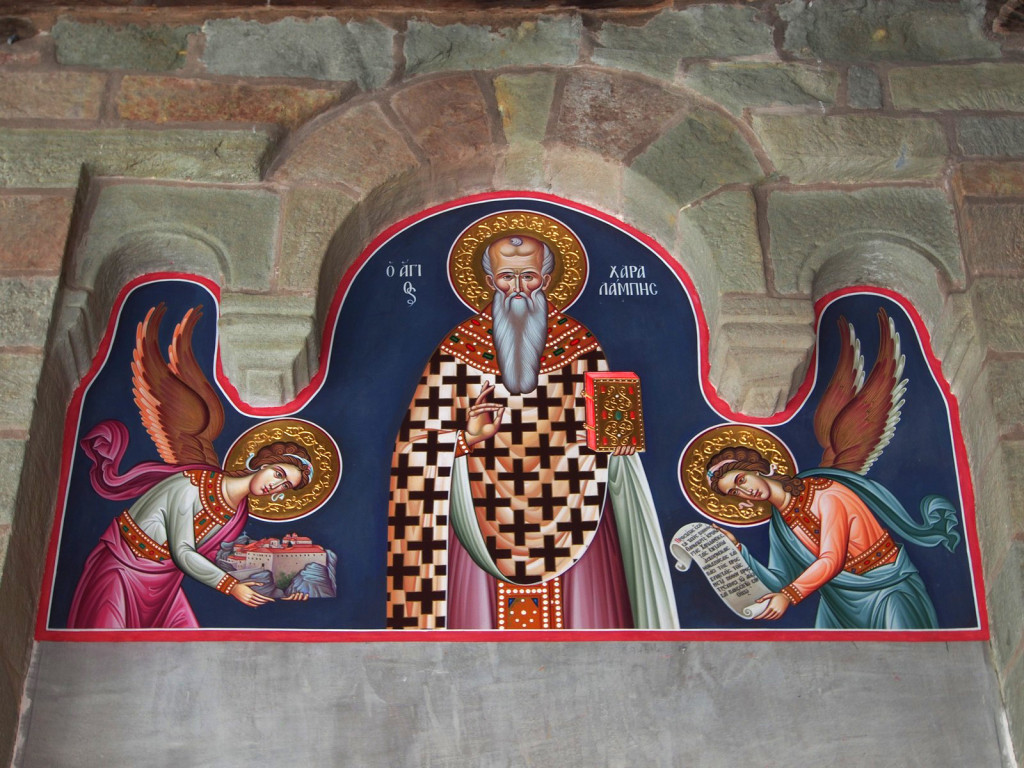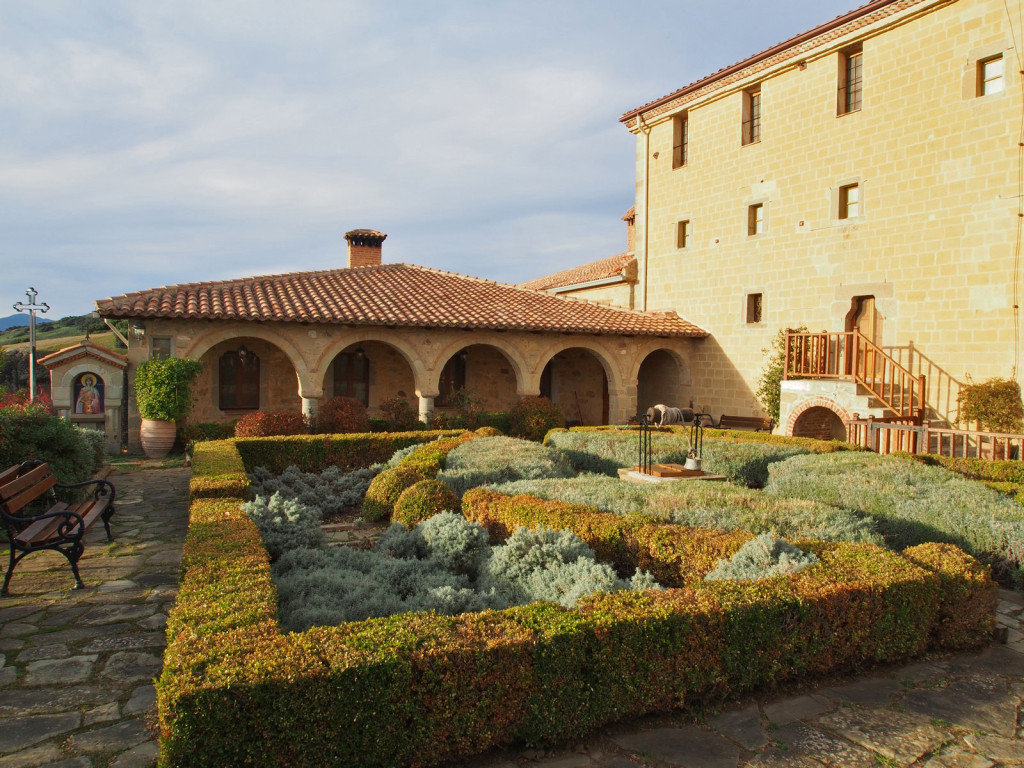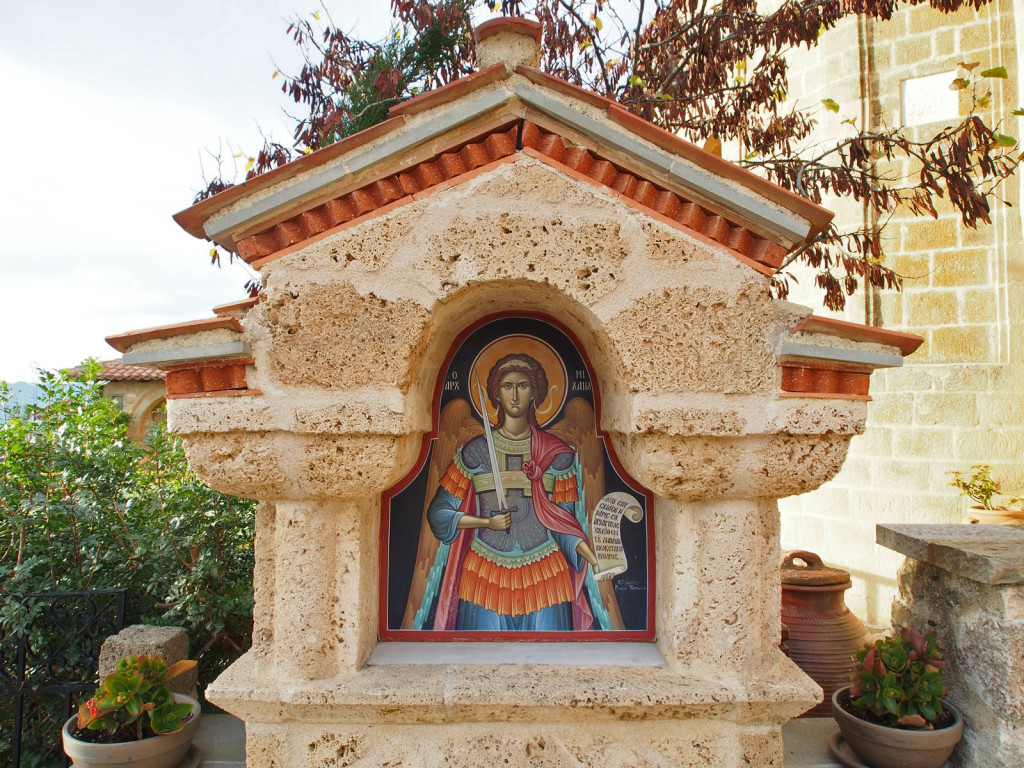 The monks would never have been short of a good view to contemplate the nature of existence.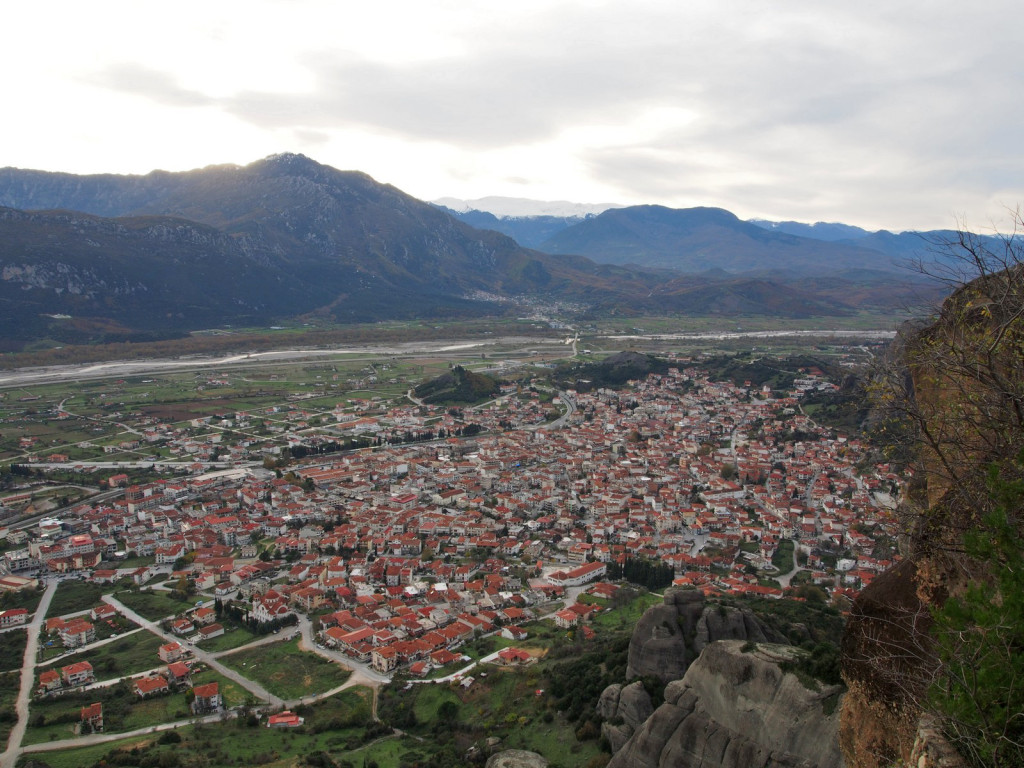 We pushed on back through the deserted countryside towards the border with Albania.