The day before our organised tour in China, we pushed north to the border town of Sost. This meant a short ride to the village of Attabad, where a landslide five years ago blocked the Hunza River, resulting in the creation of Lake Attabad.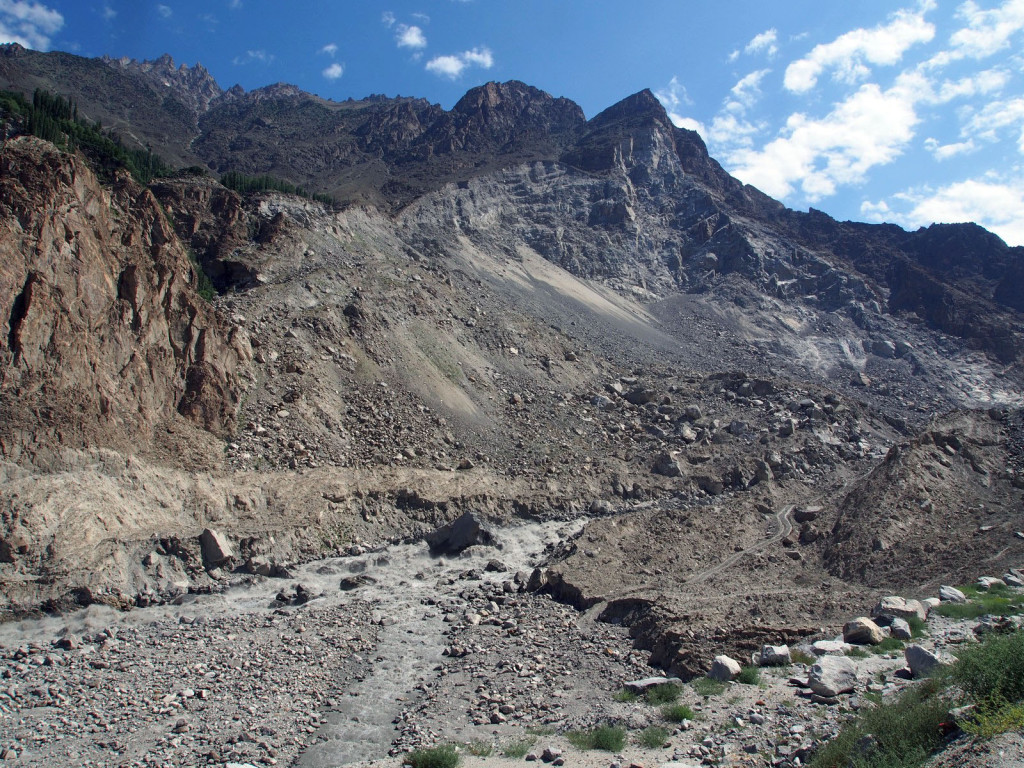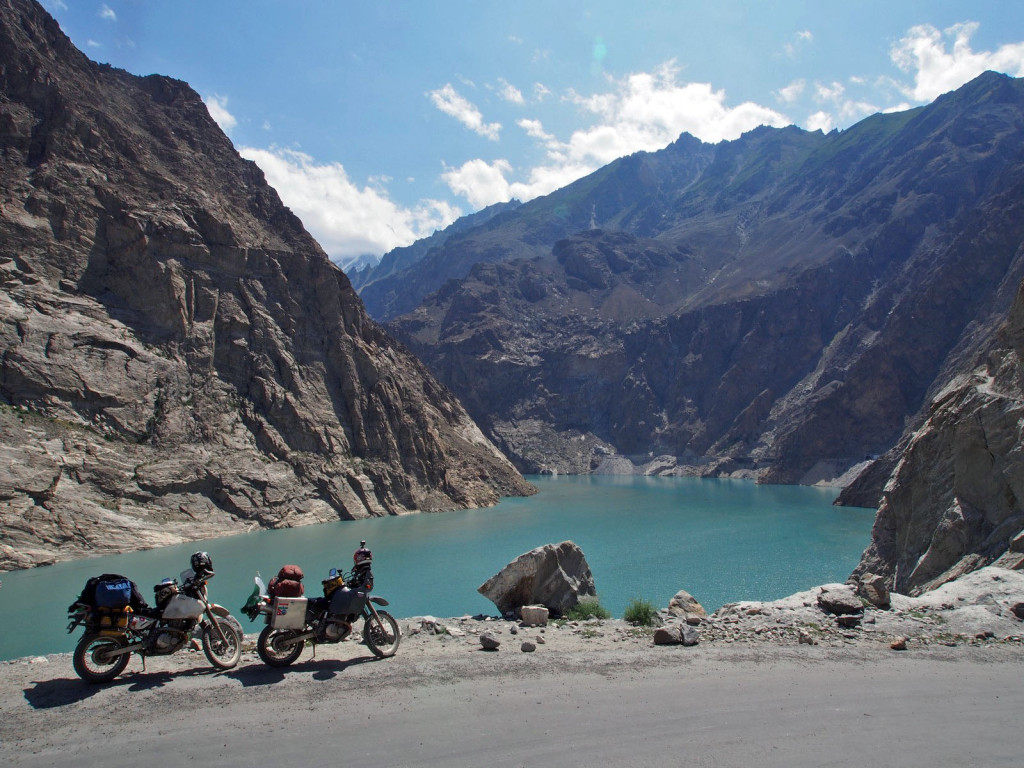 For over twenty kilometres, the Karakorum Highway has been washed away or flooded, meaning the only option to continue north is to load the bikes onto small, rickety boats, sharing space with three dozen locals.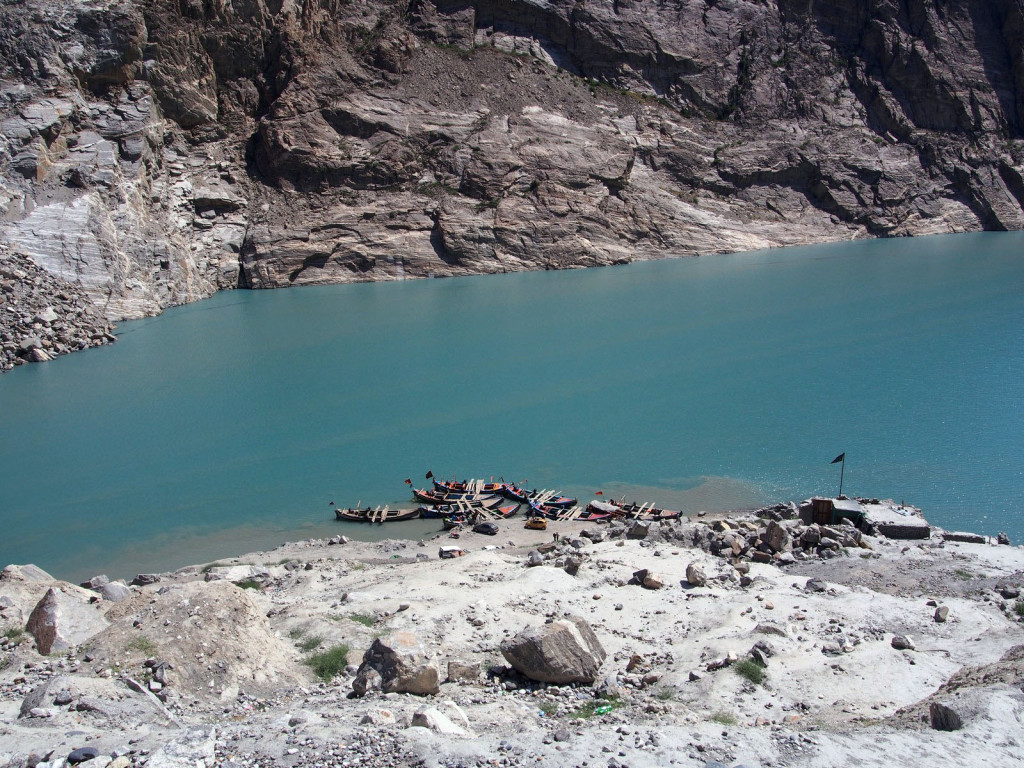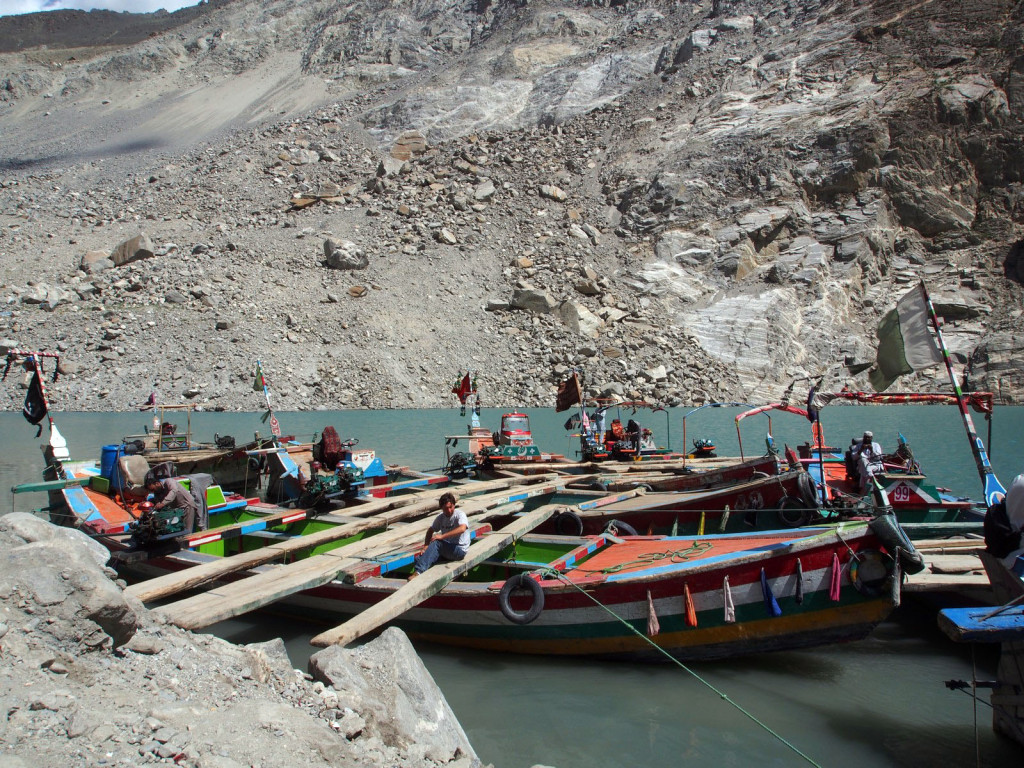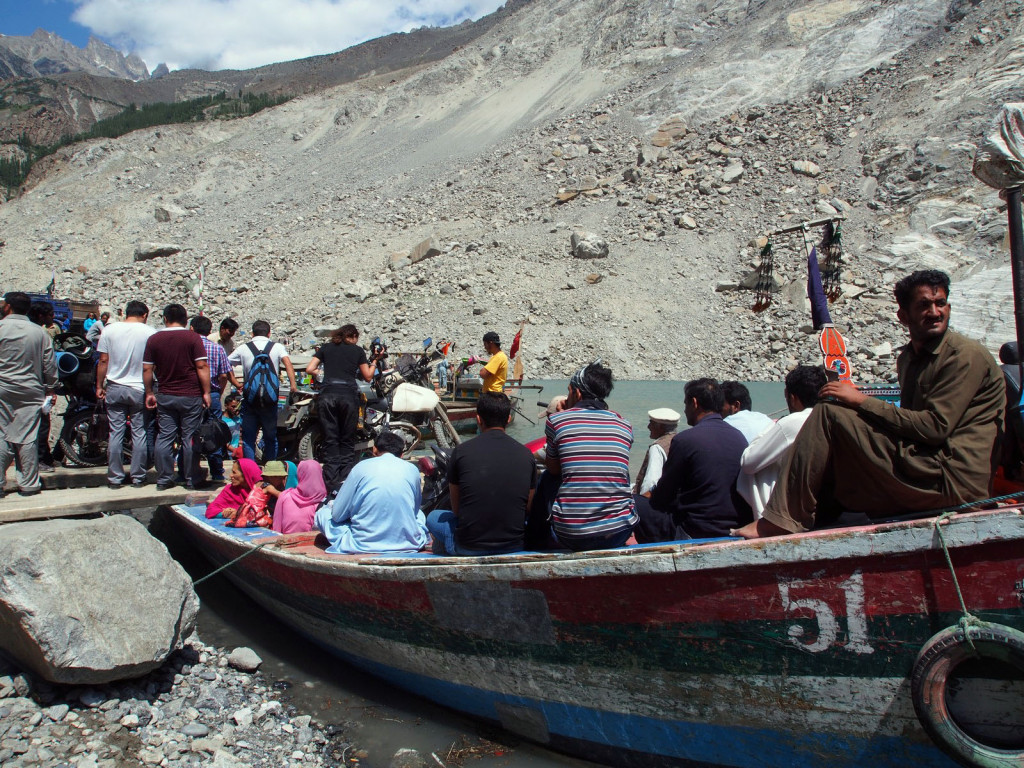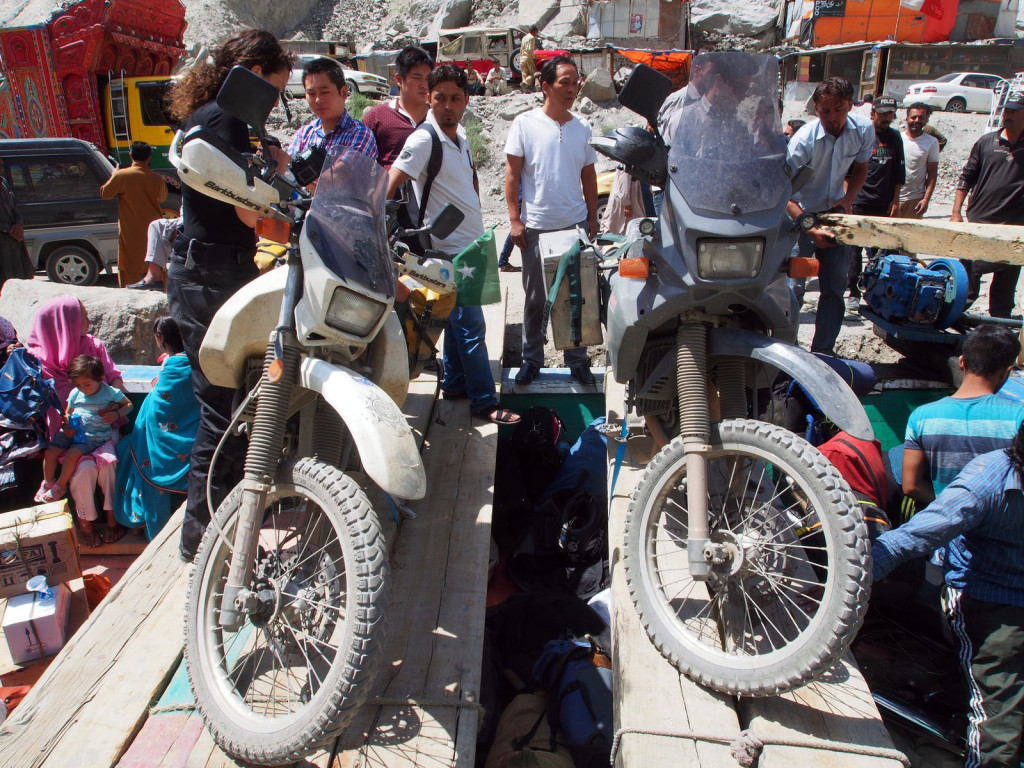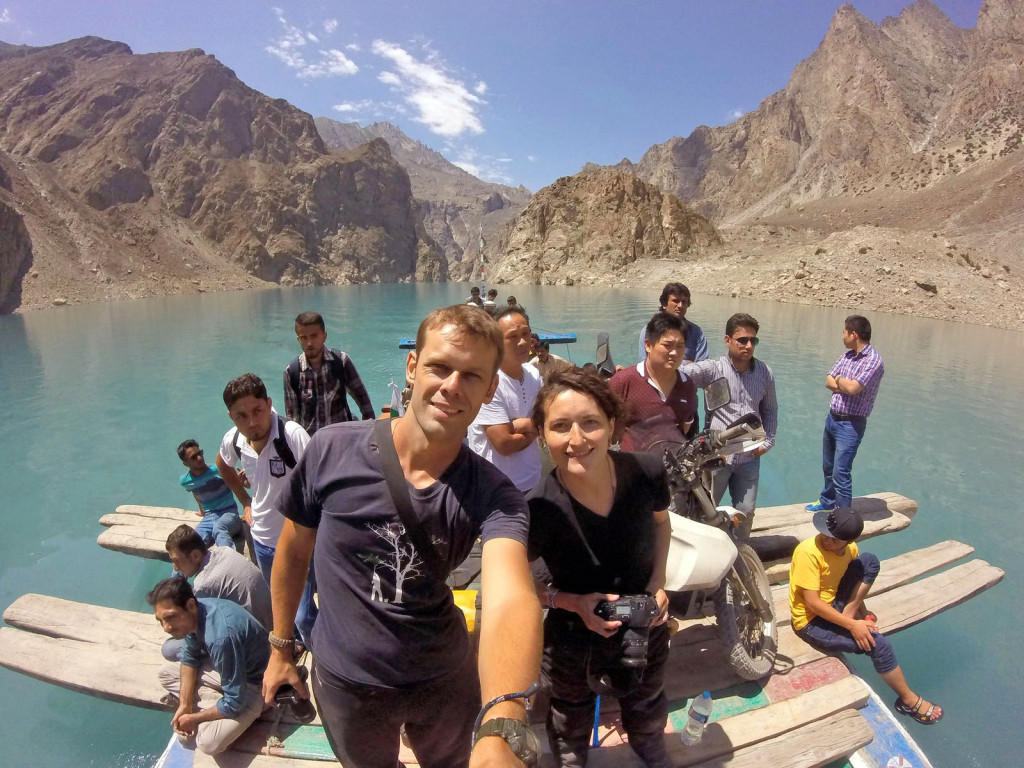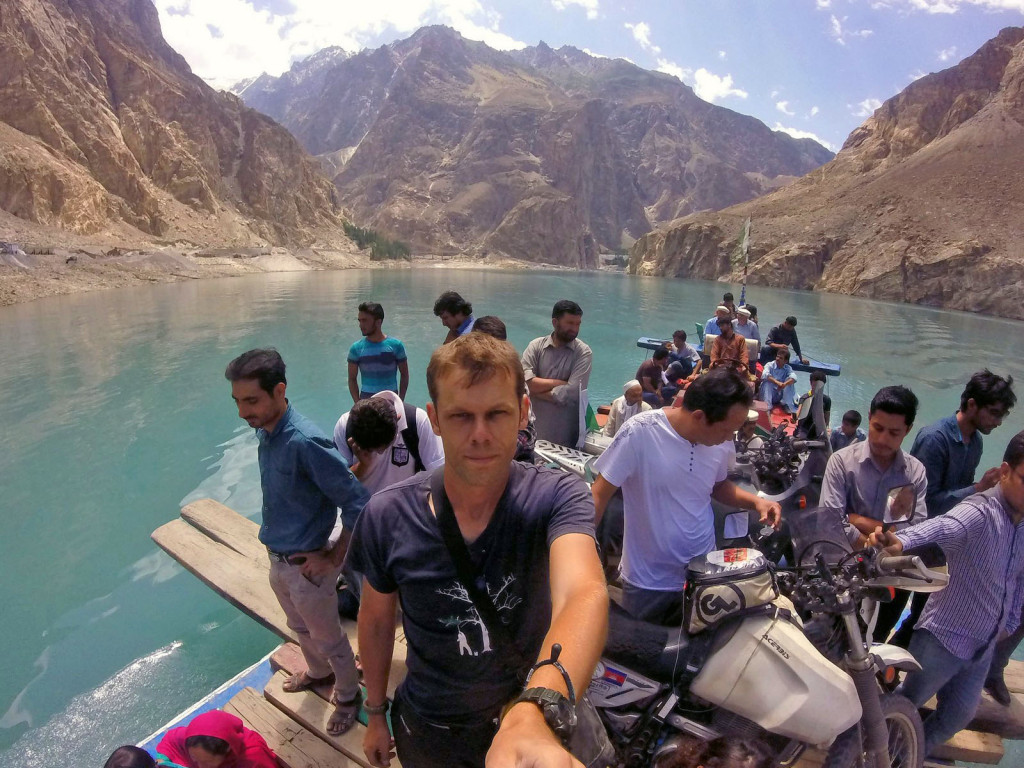 The locals didn't seem very fazed by the Westerners with their strange, enormous bikes.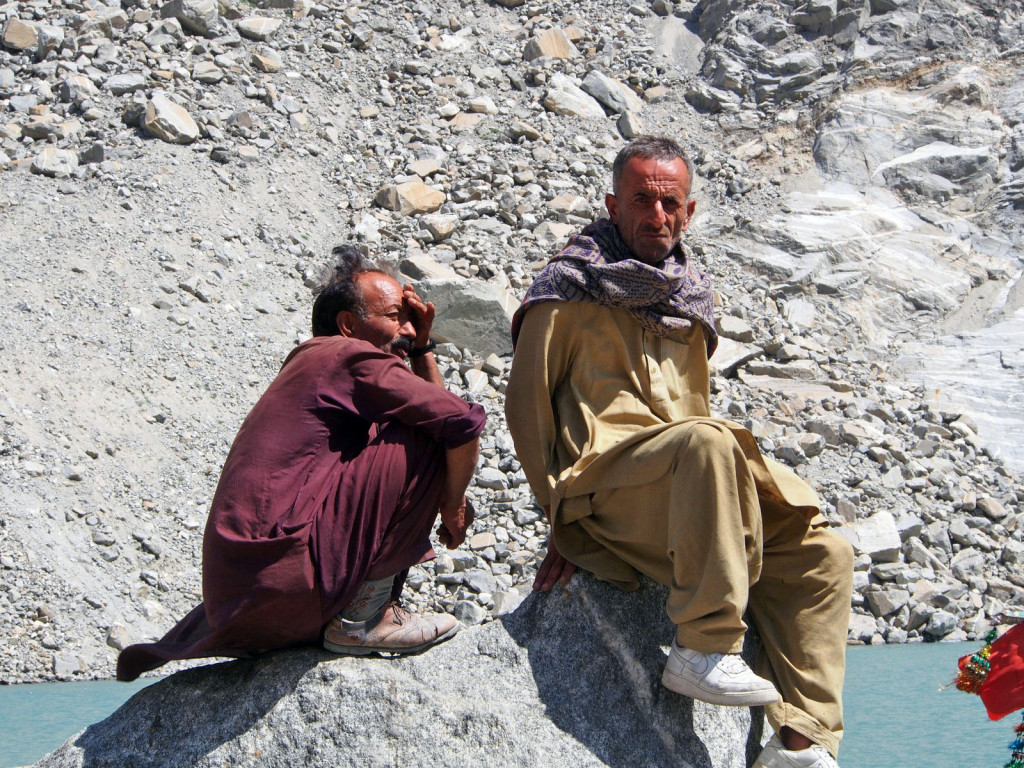 The lake is an incredible bright aquamarine colour, with all the mineral runoff from the mountains.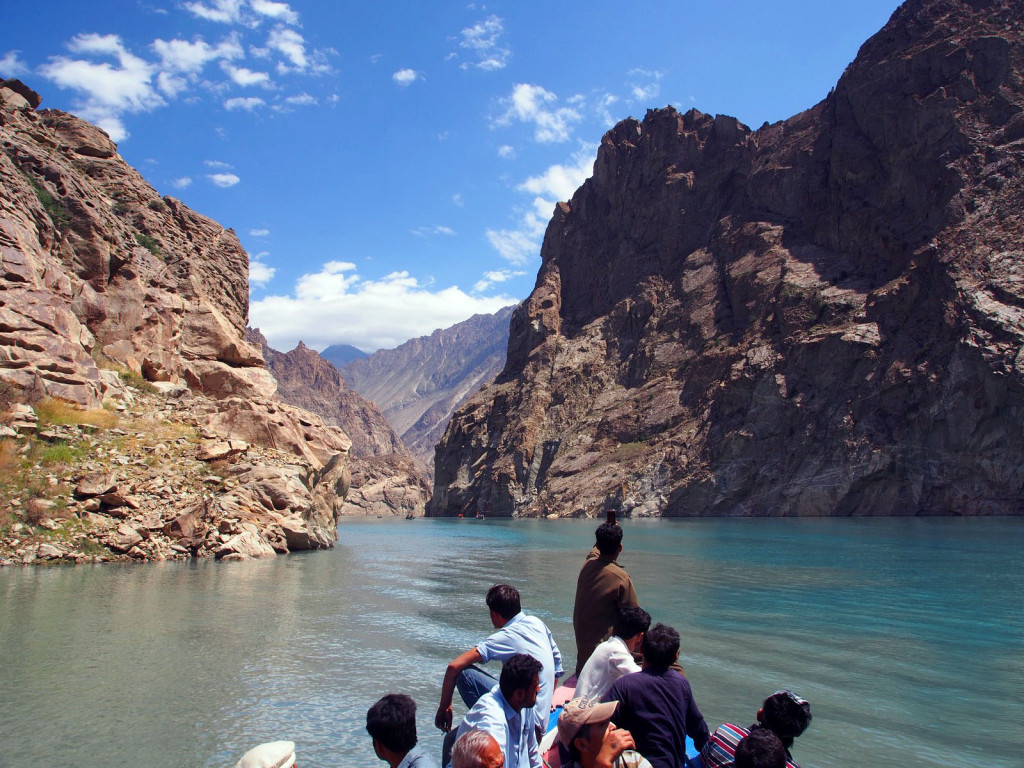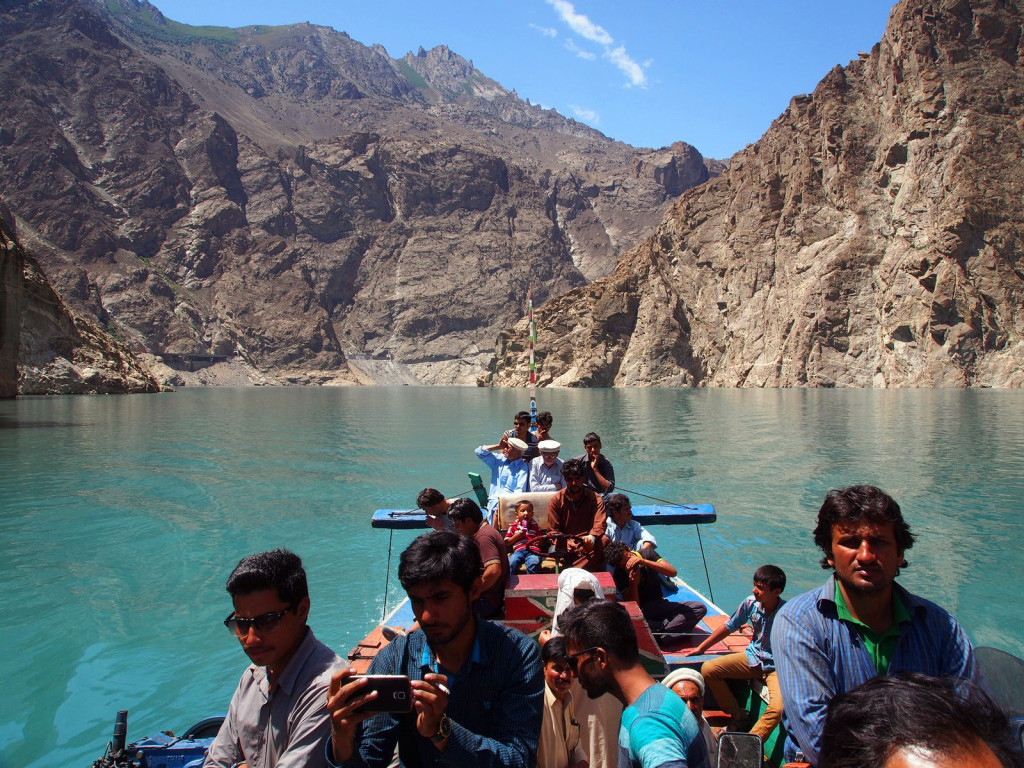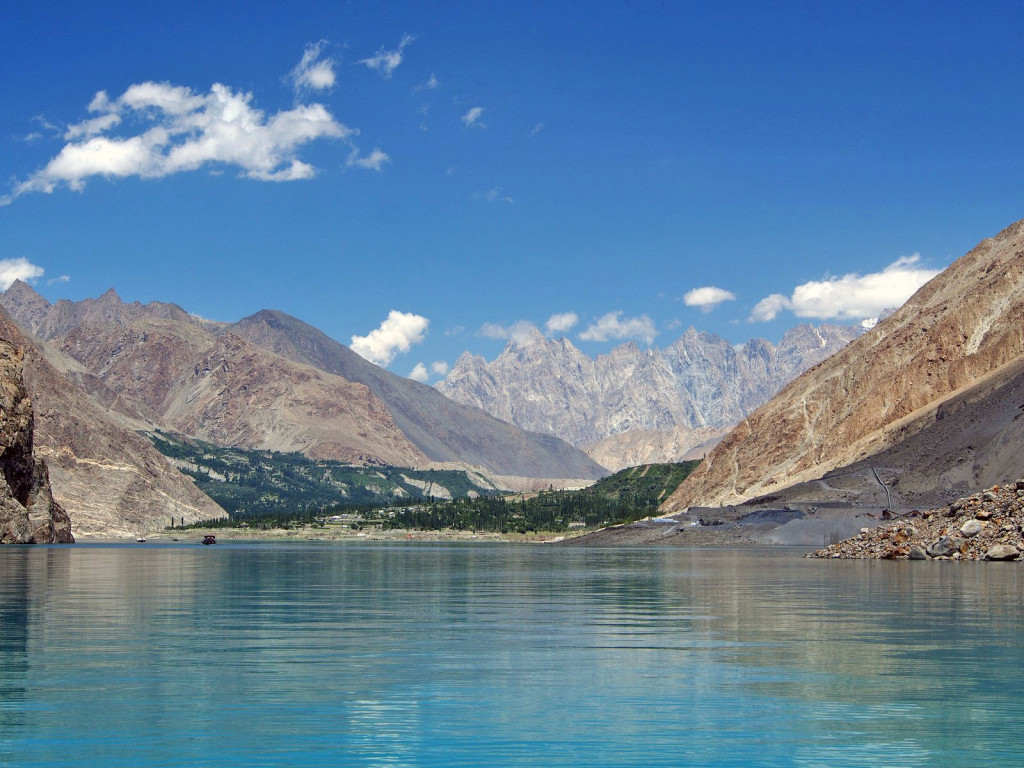 Along the lake shore, you can see the new bypass road being built. In a few short months, it will be finished, and this amazing experience will no longer exist – I'm glad we came when we did.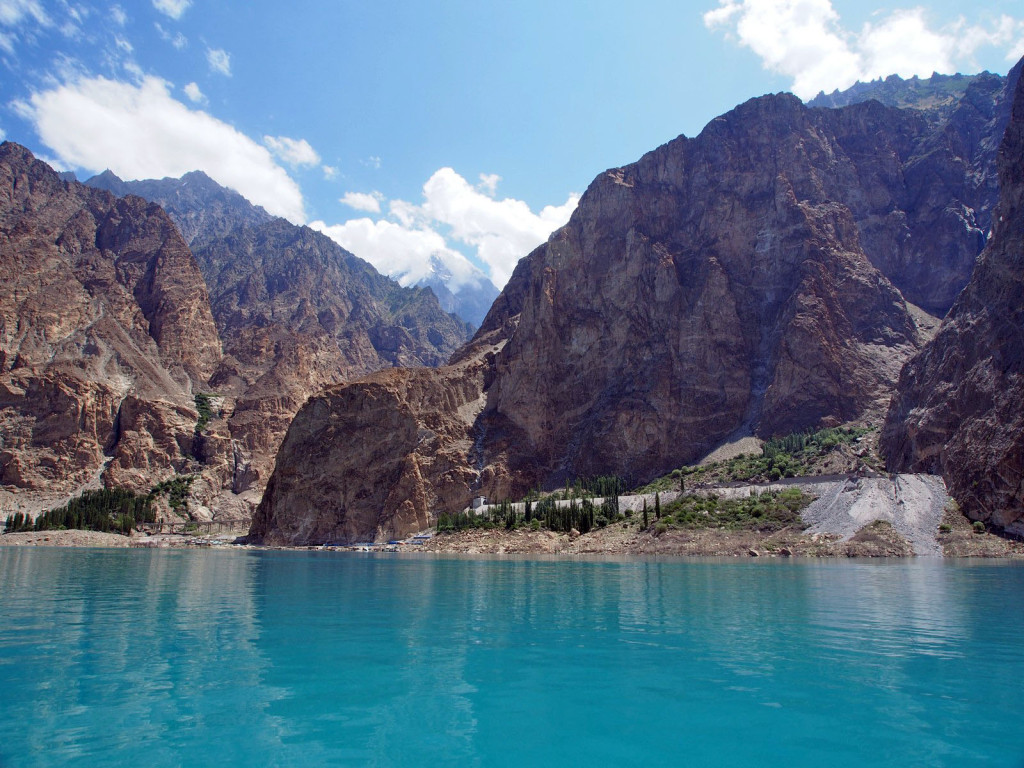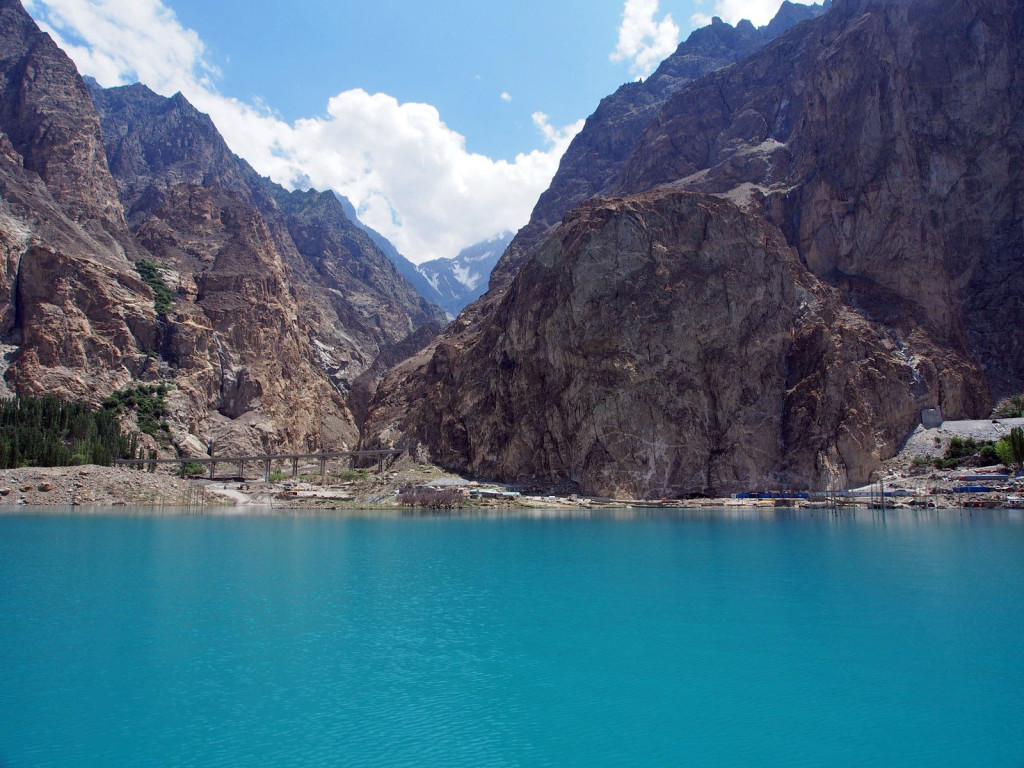 As usual with these situations, people-watching is a great way to spend the time.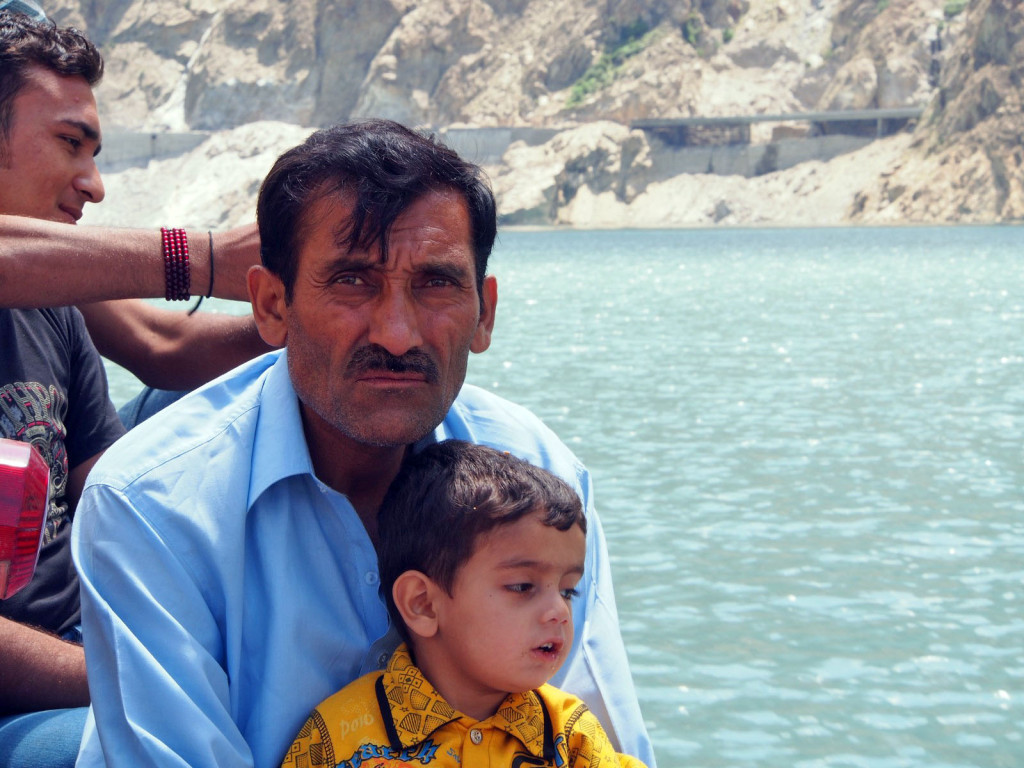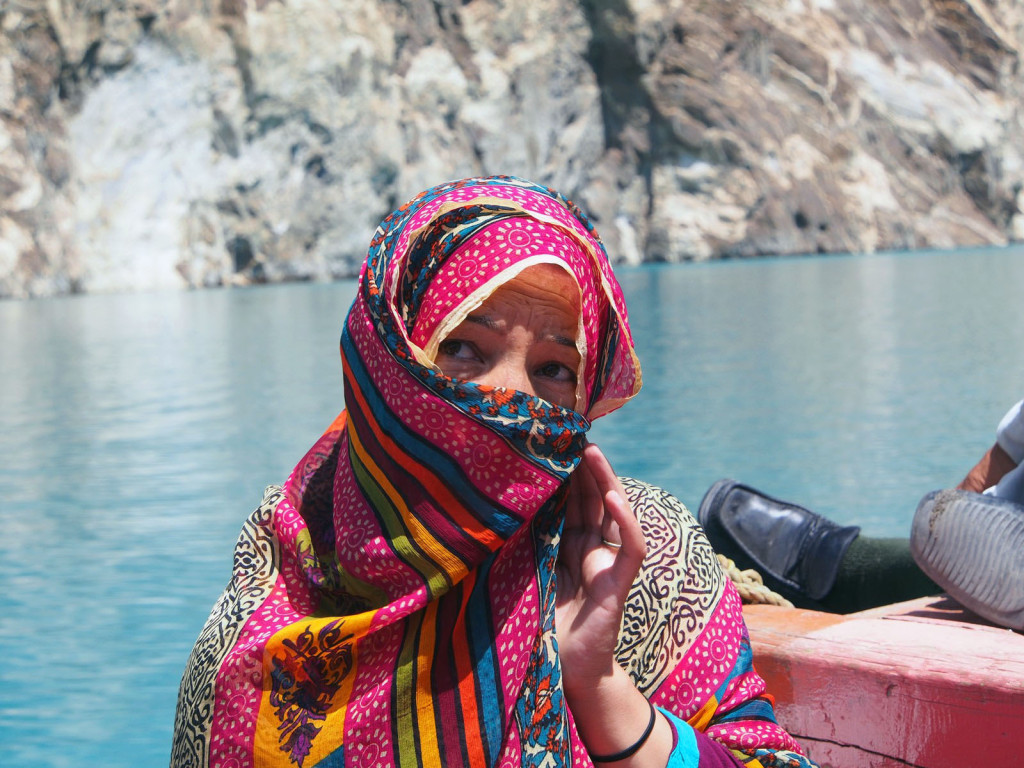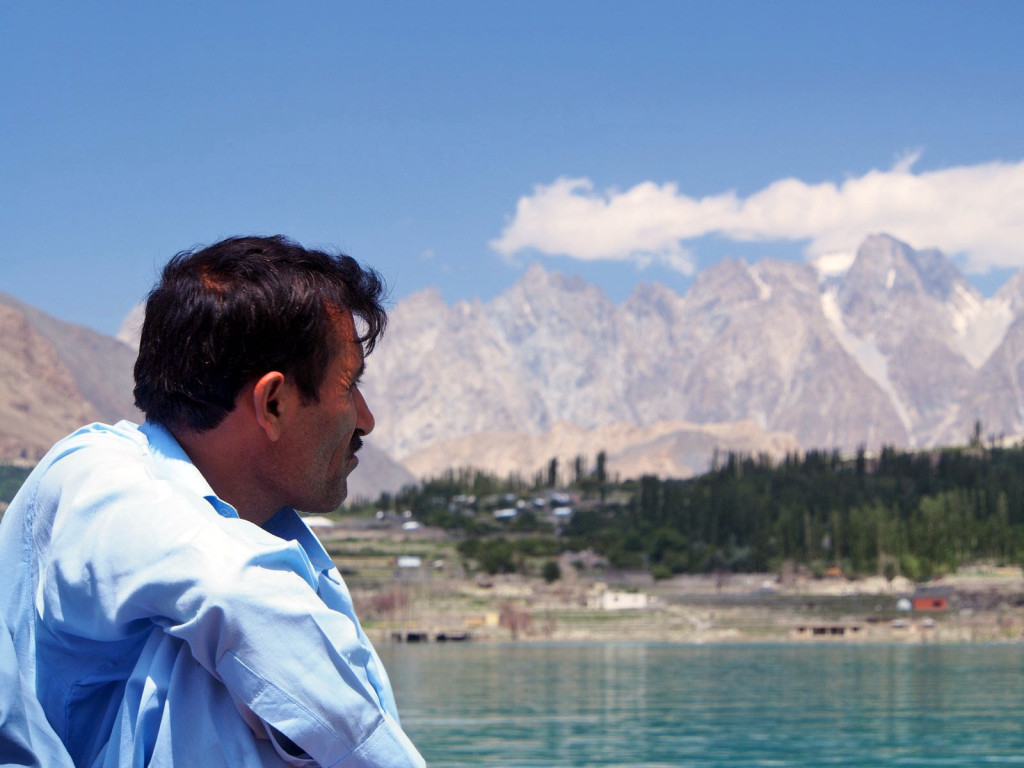 The boats take not only people and bikes, but cars and four-wheel drives.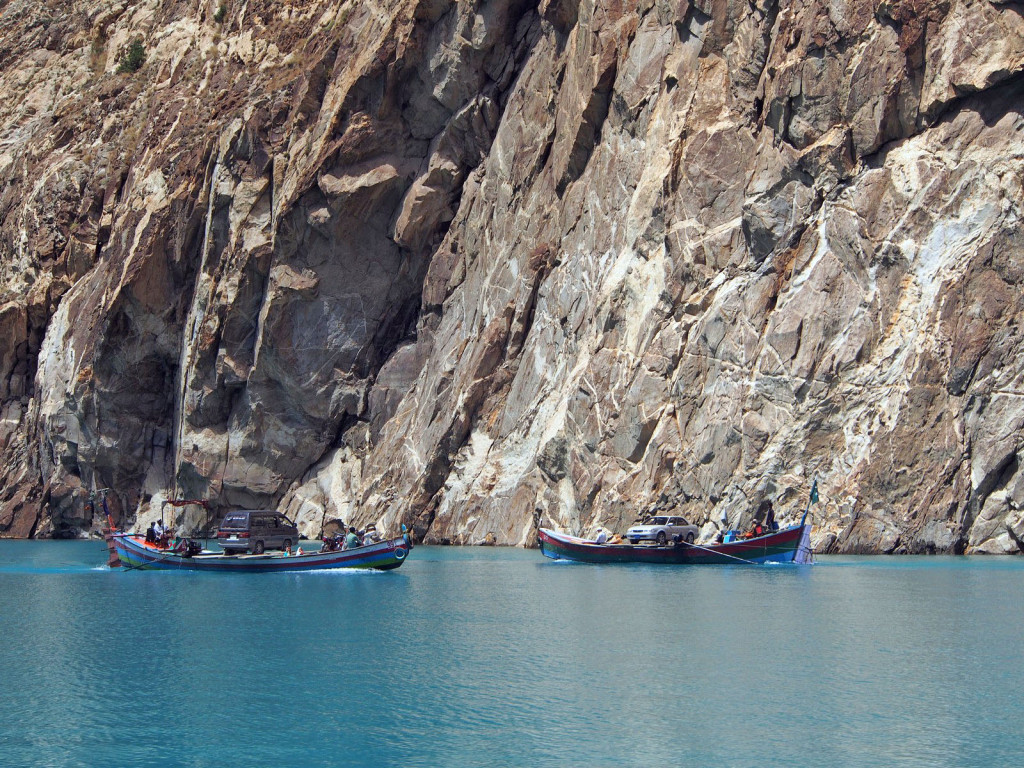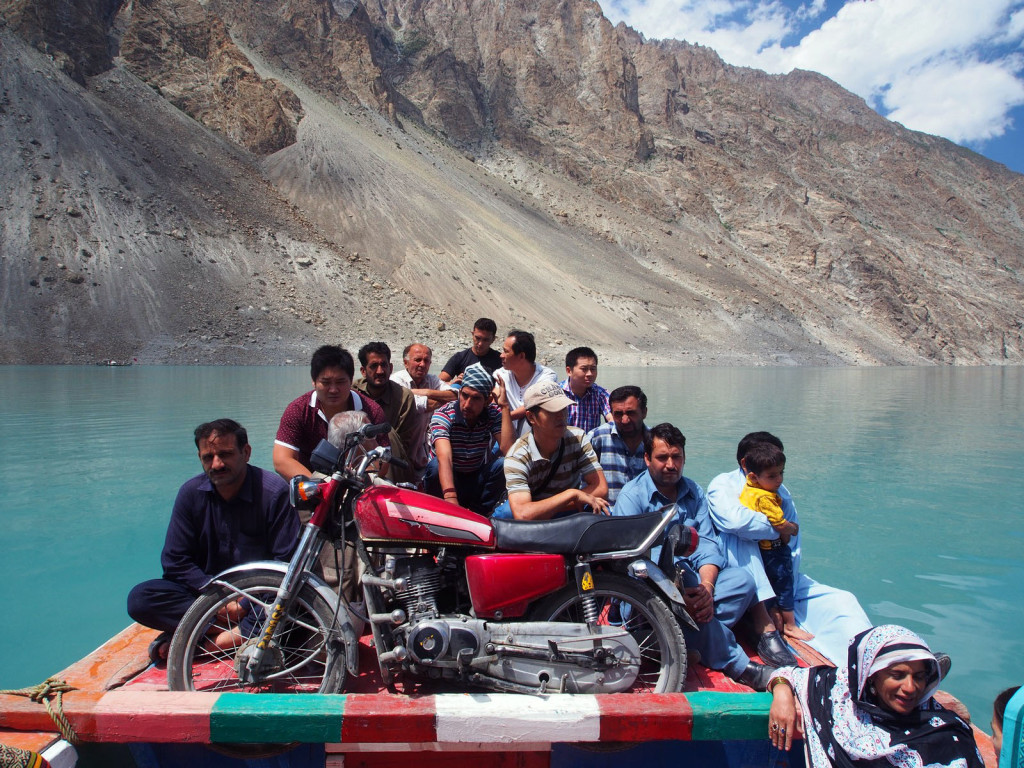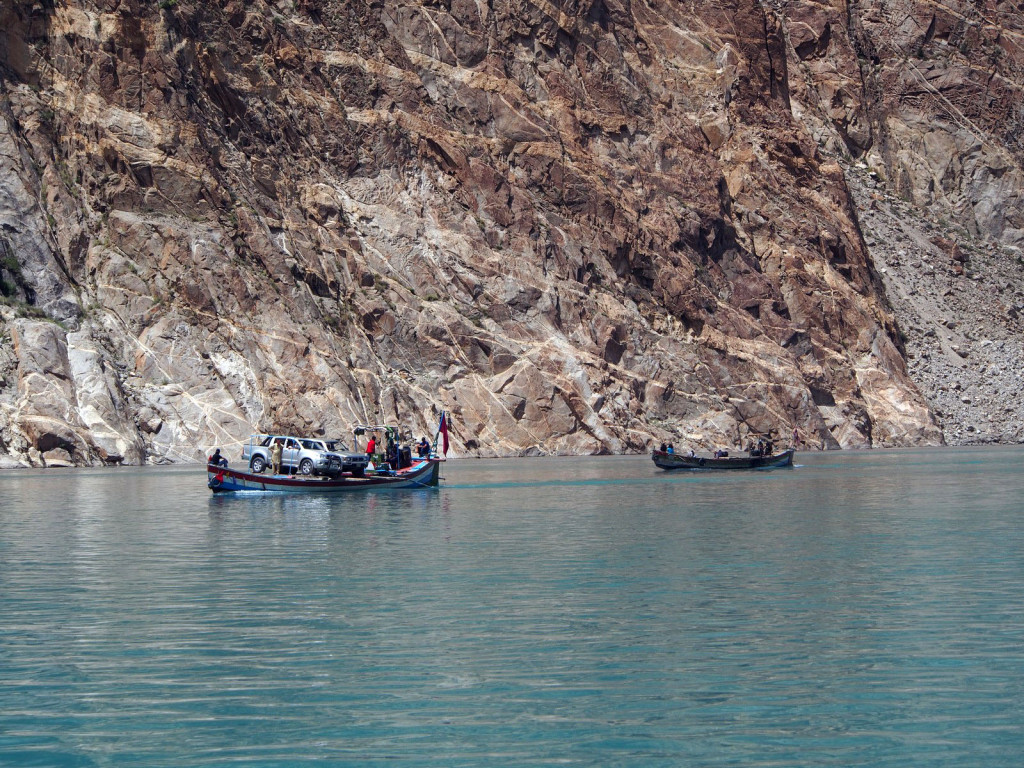 Arriving on the far side, we continued up this amazing road, now starting to pass a series of large glaciers.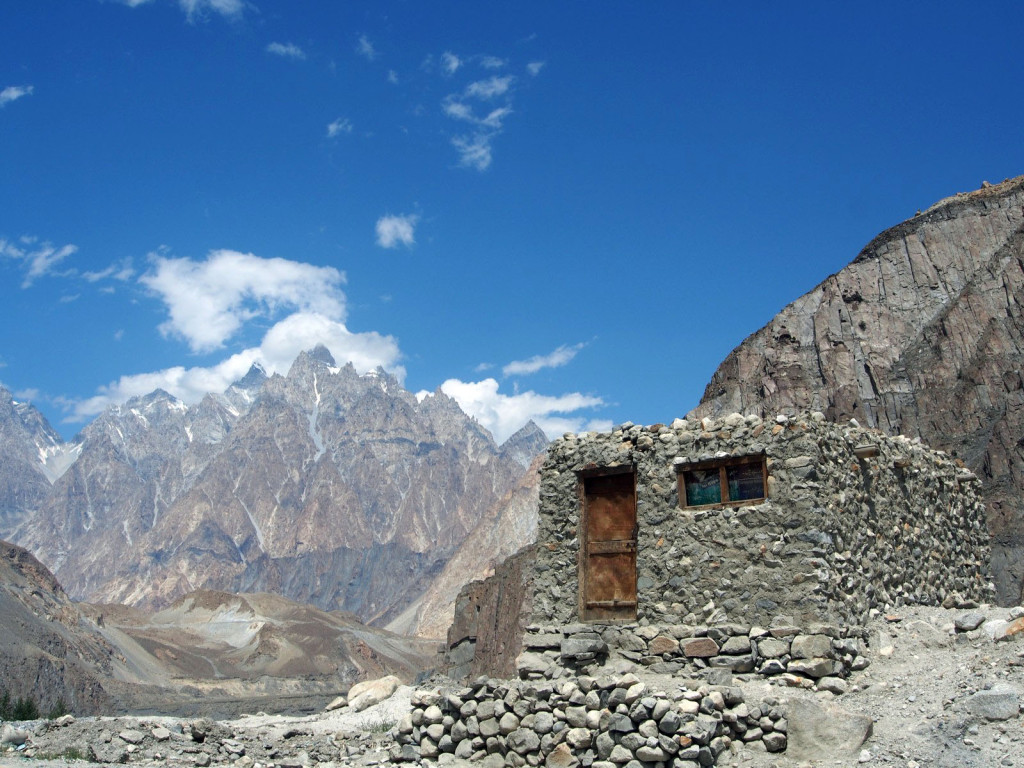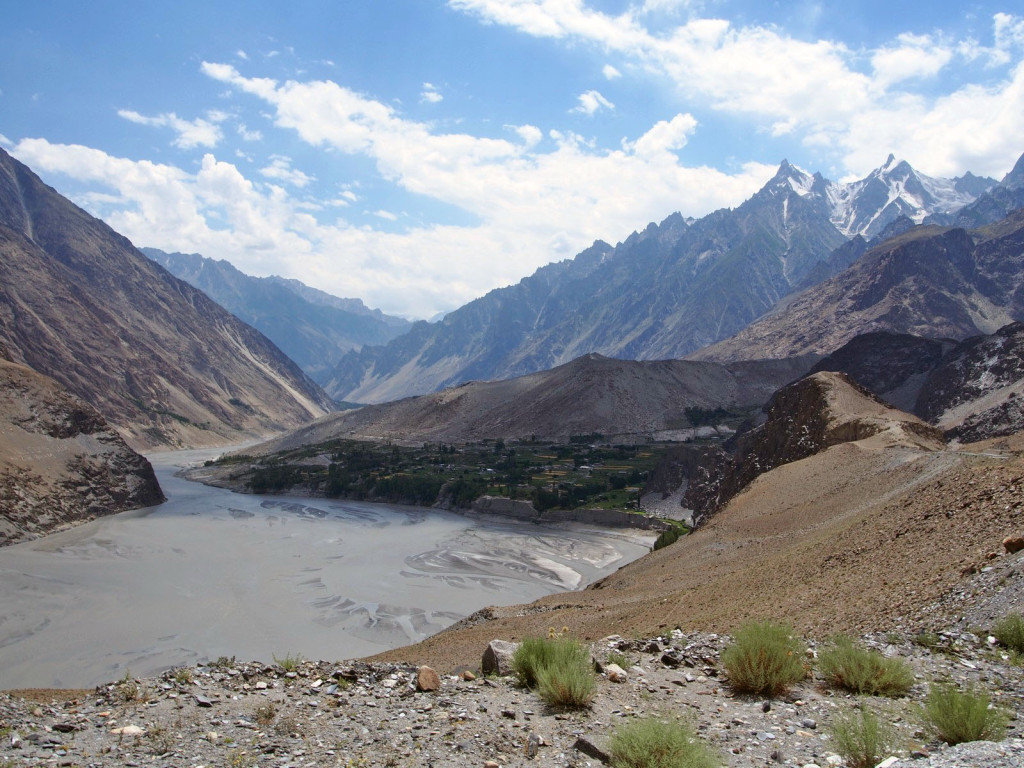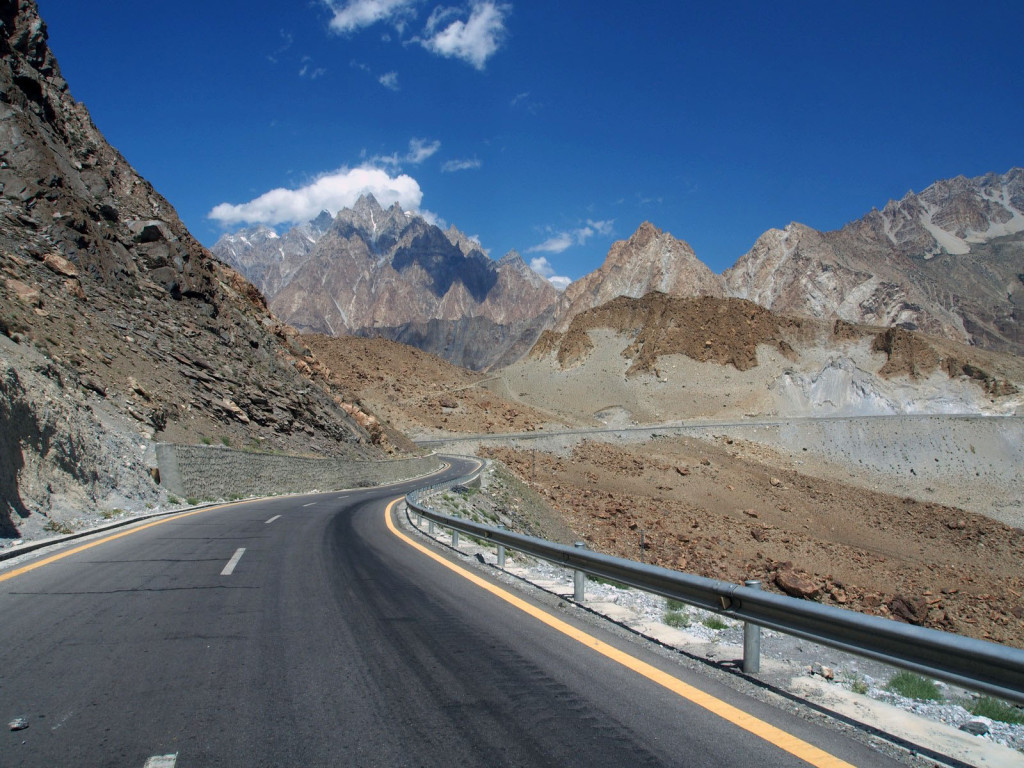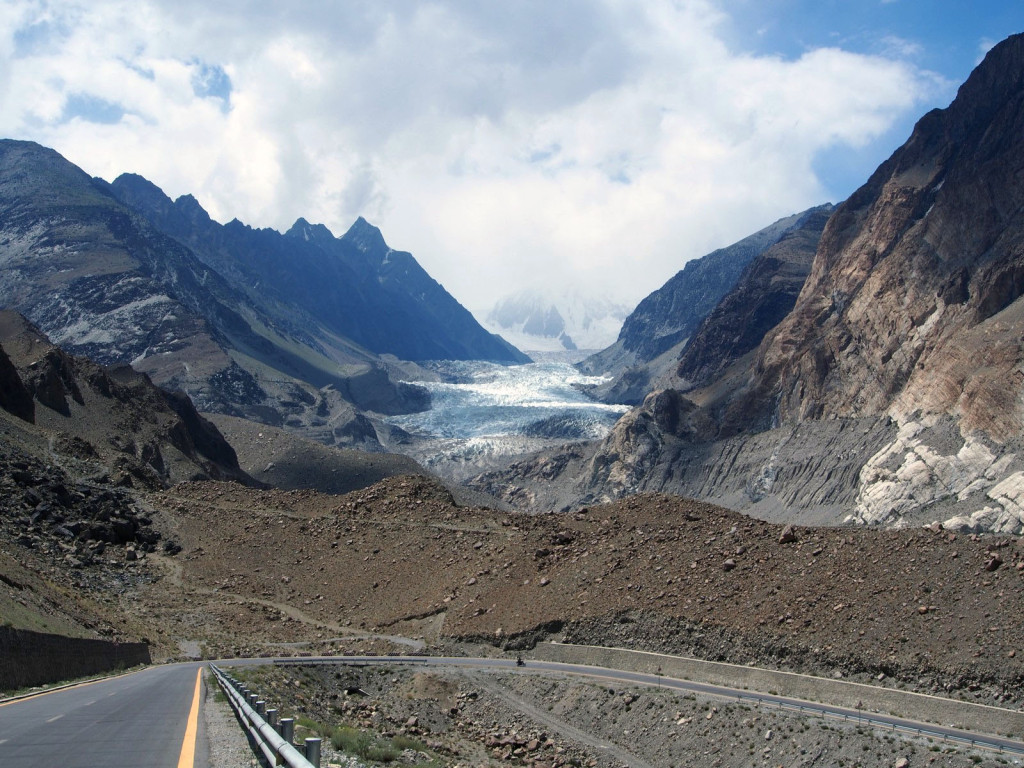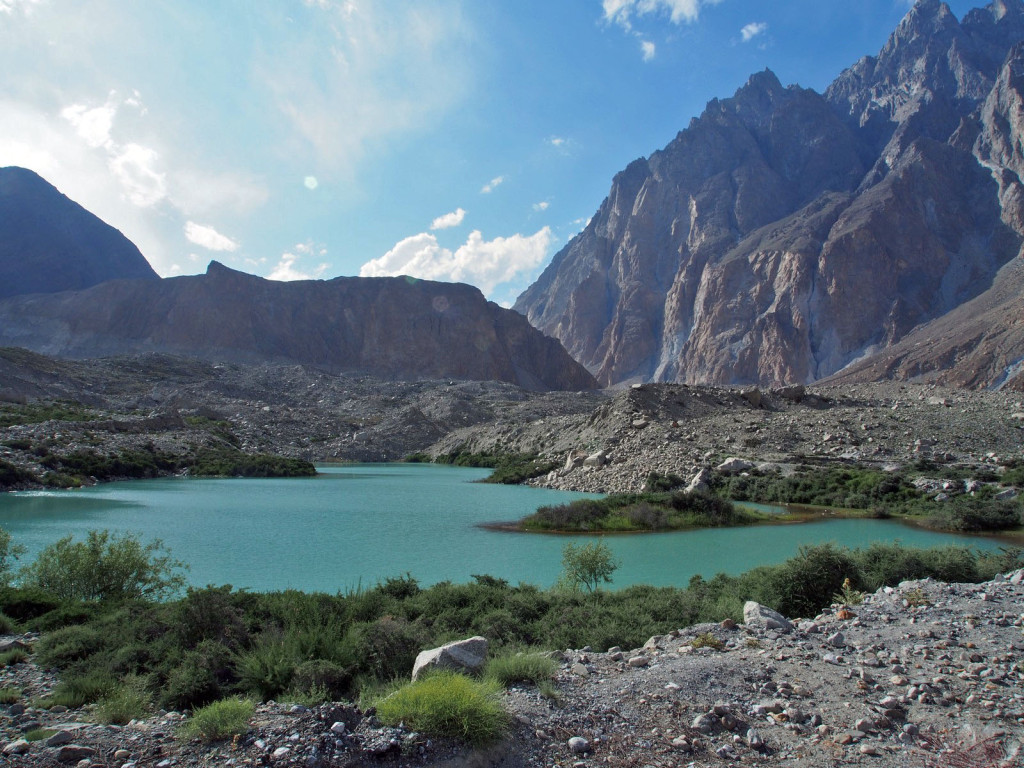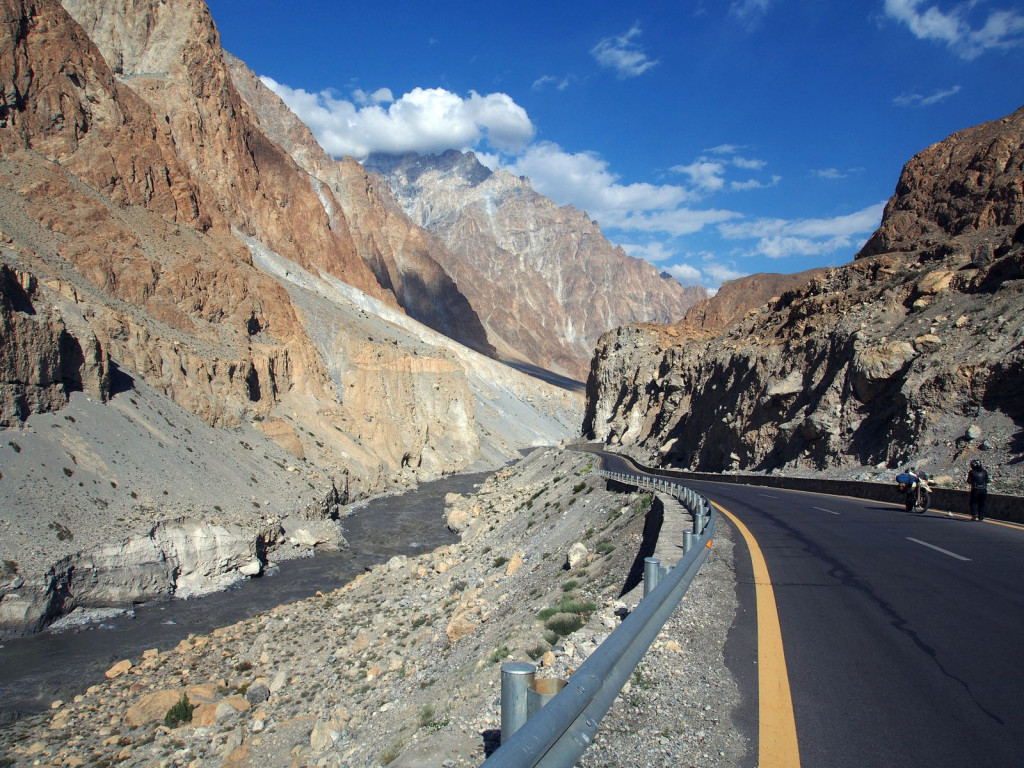 Some of the washouts and old broken bridges make you nervous of the route, with the force of the glacial water evident. The road needs constant repairs and rebuilding every year.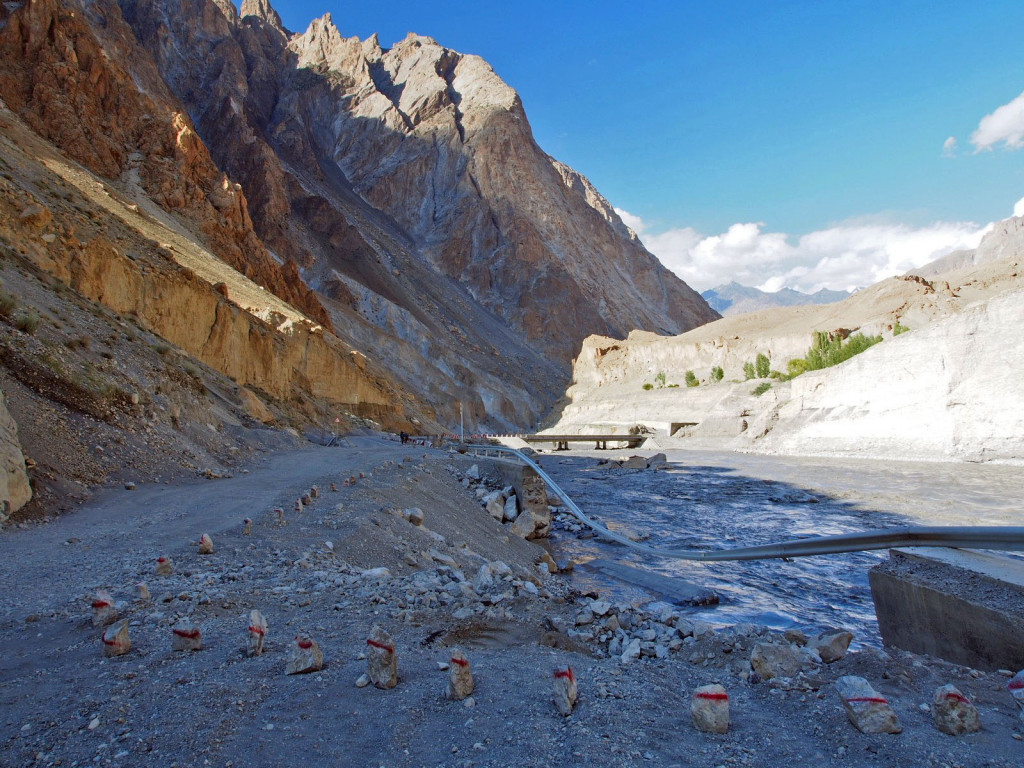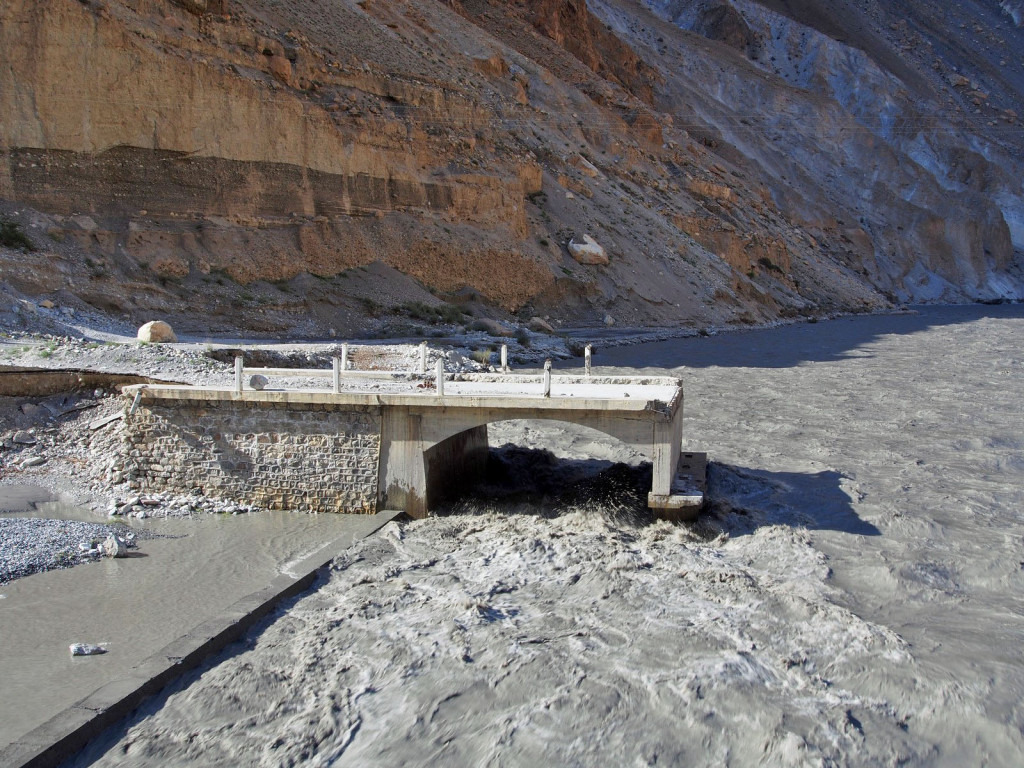 Arriving in the border town of Sost a few hours before sunset, the earlier rumours we'd heard that the road was blocked were confirmed by the immigration police. They invited us to ride through the checkpoint onto the last stretch of road to inspect for ourselves. After less than 15 kilometres of the final 80, we came across heavy machinery filling in a 200 metre long stretch of the road that had been completely washed away.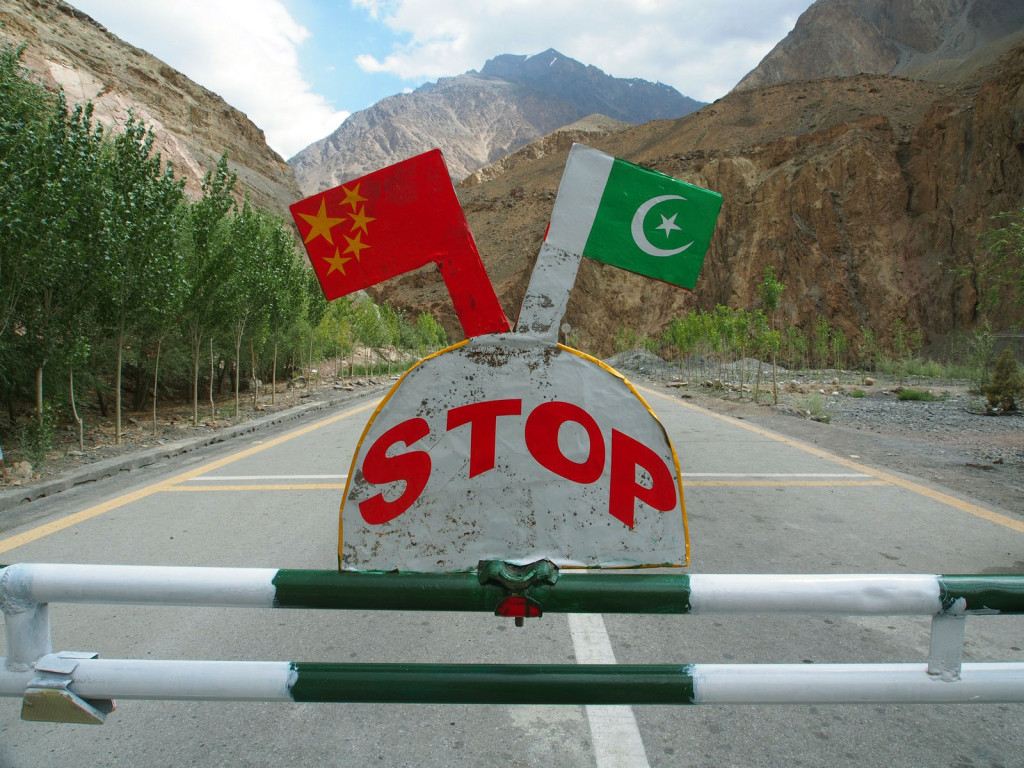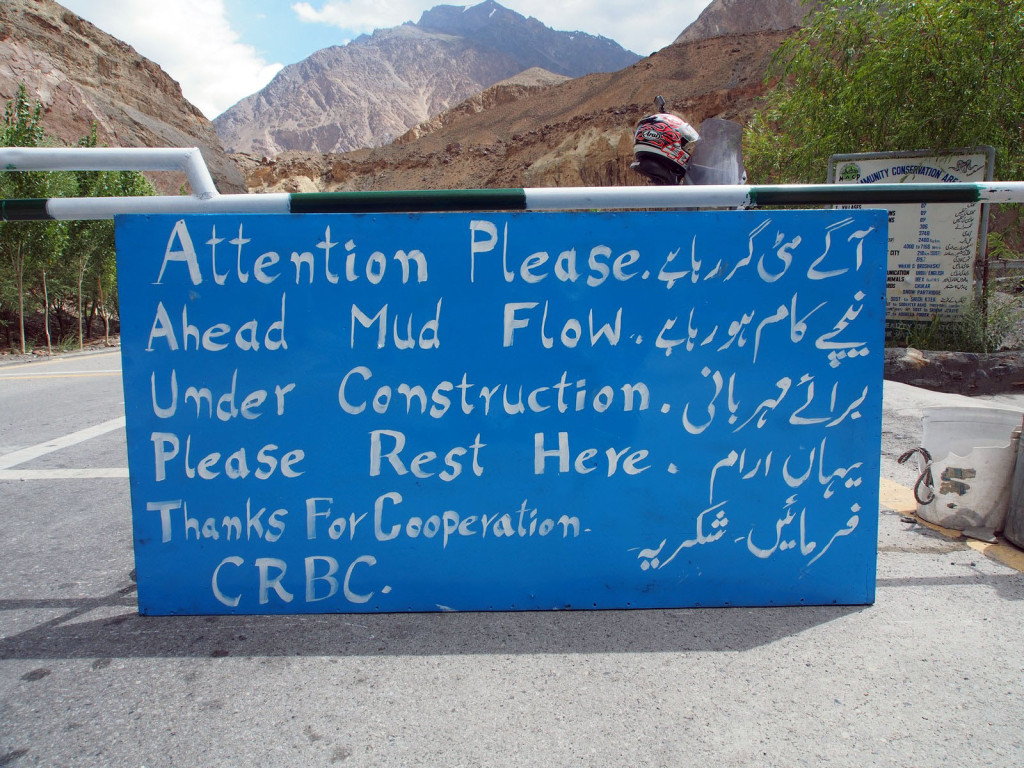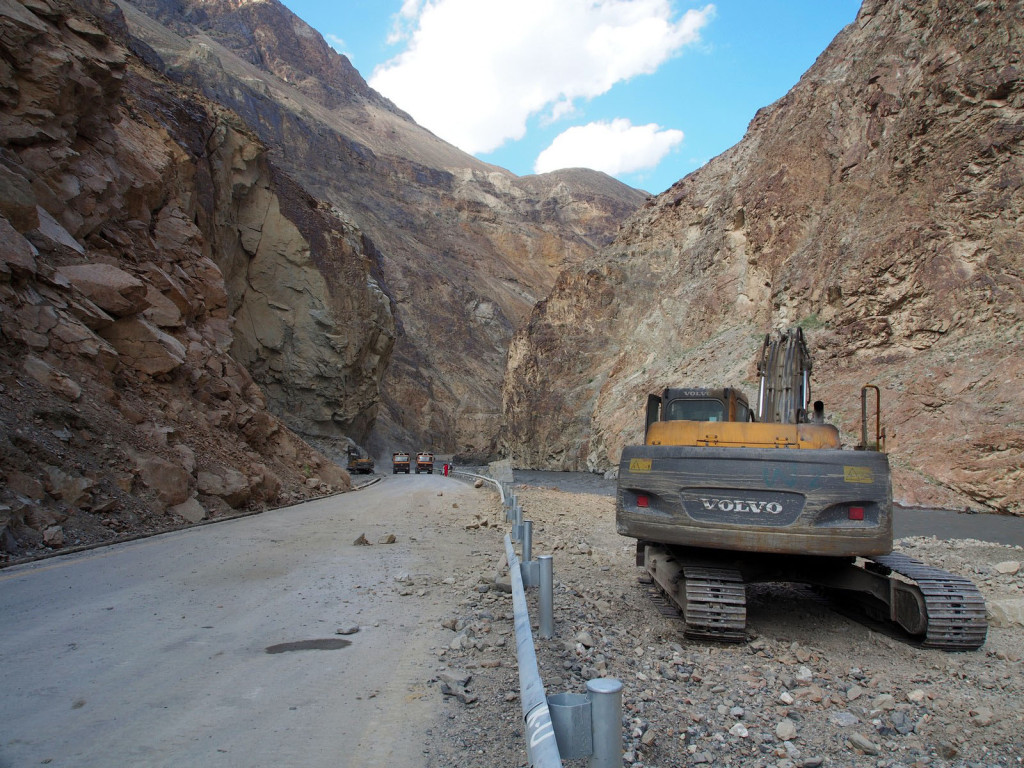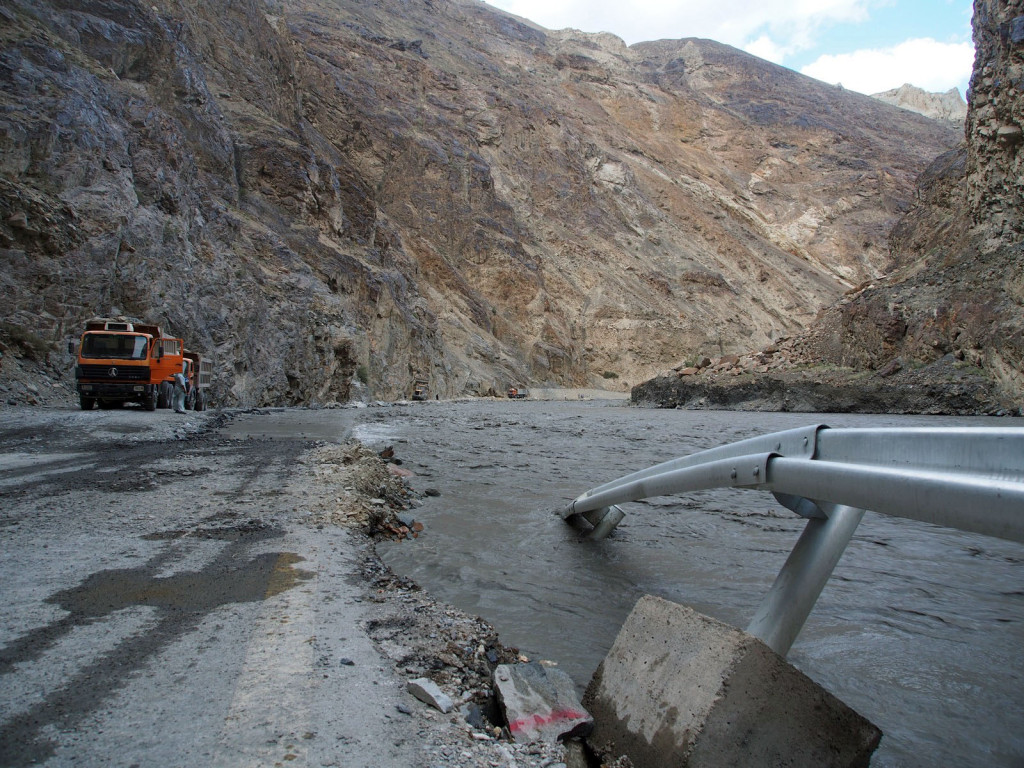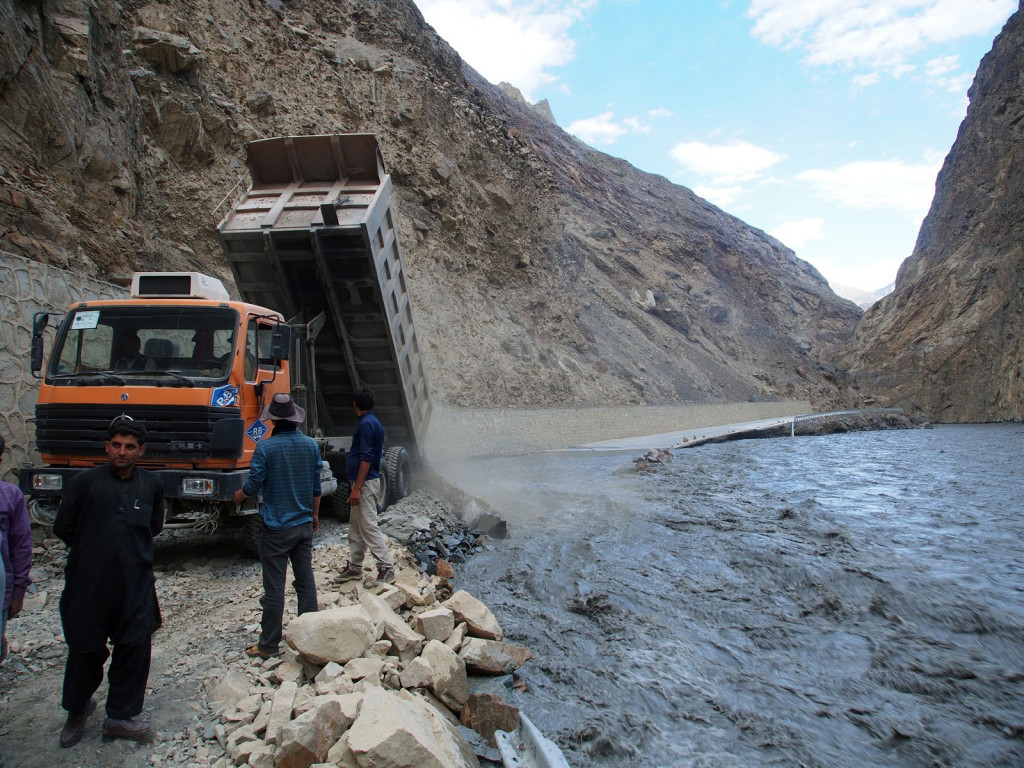 With our timetable to enter China dashed, we headed back in to town to regroup and start making alternate arrangements. On the way we stopped at a quarantine checkpoint, where they indicated for us to come and look at something – a snow leopard that had been rescued half-drowned from the river as a cub, and needed training before being released back into the wild.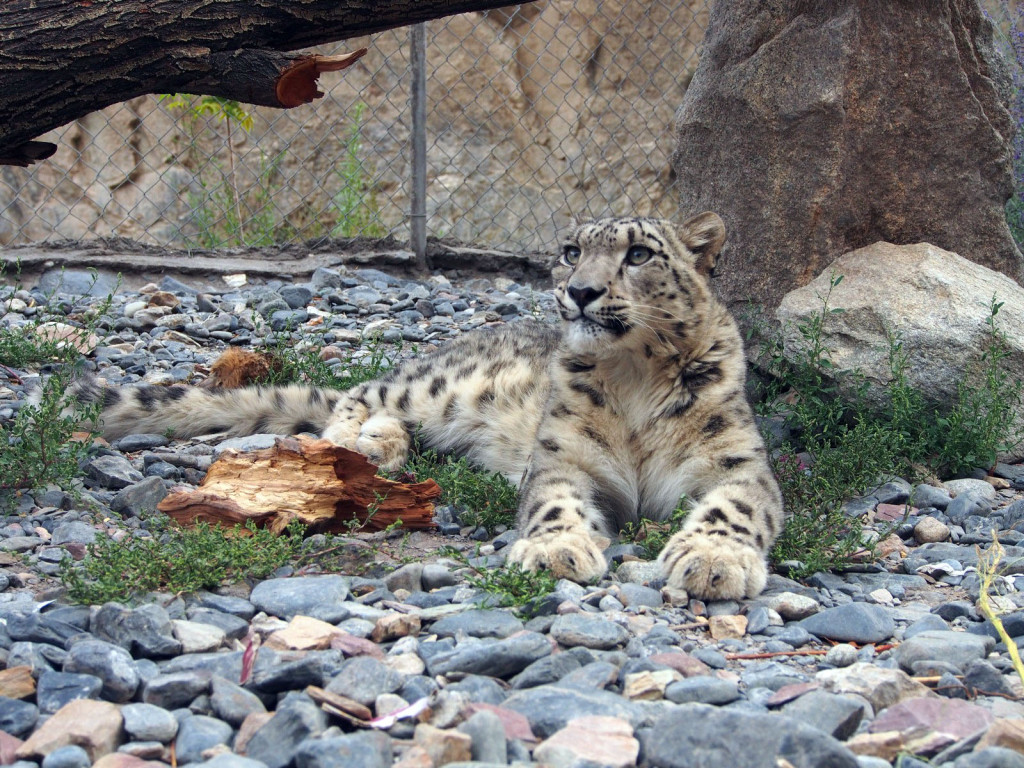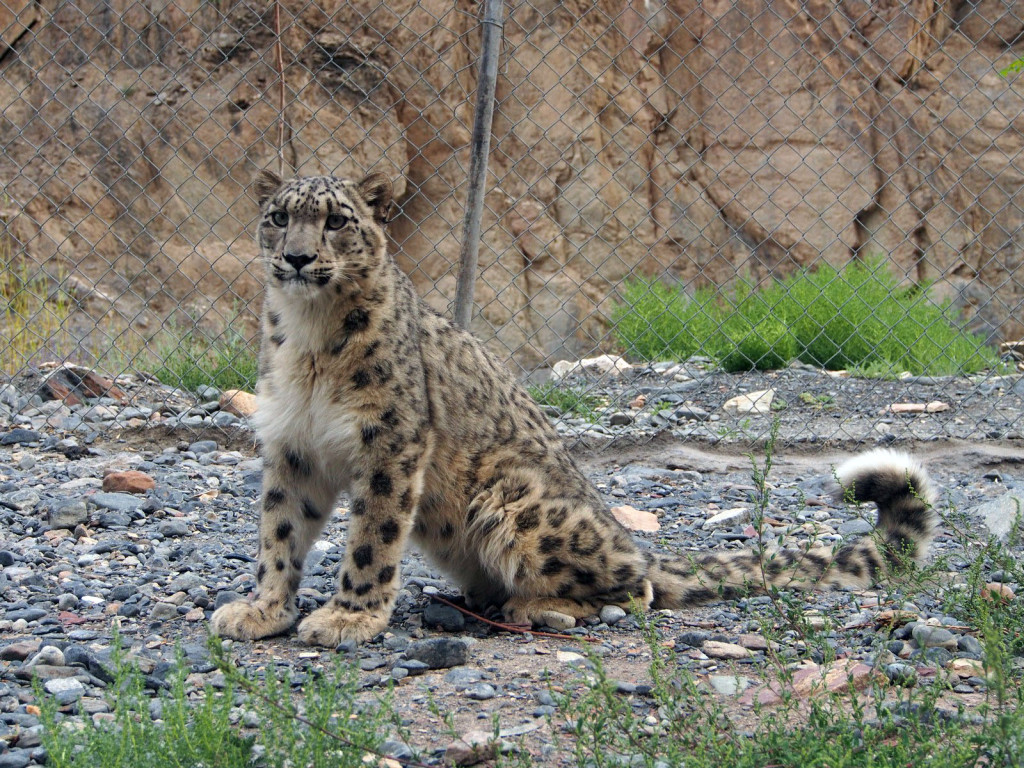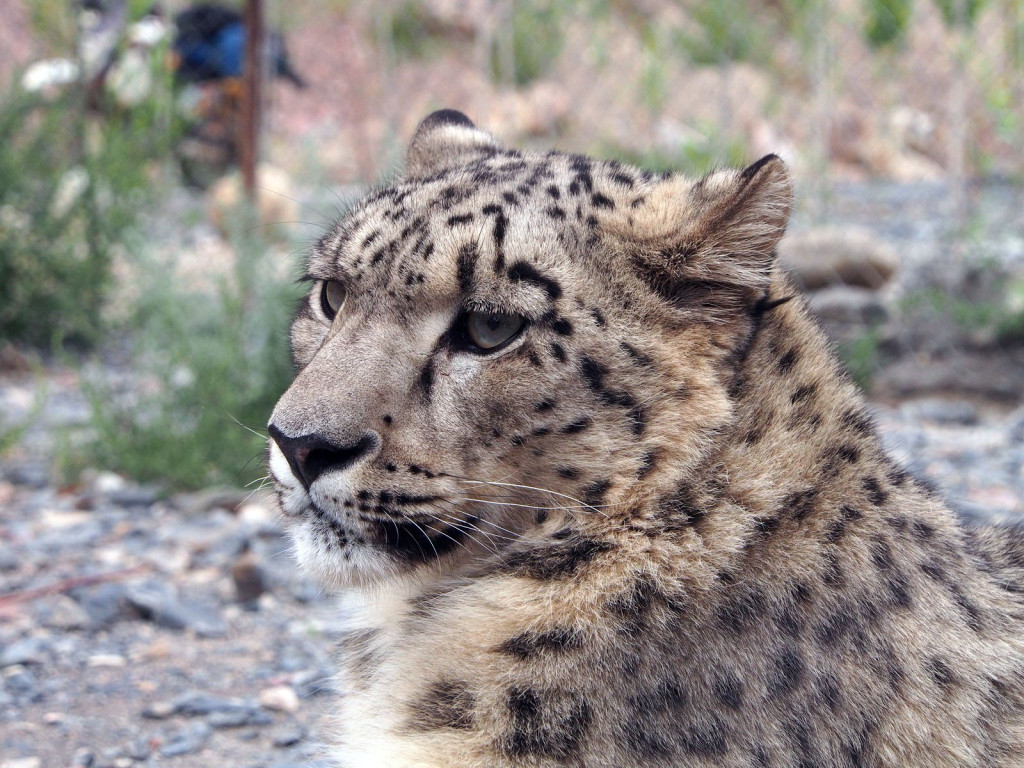 With our fixed entry date for China, and a local guide ready to meet us at the border with all our permits, we took a quick trip up the road in the morning to confirm one last time that no final miracle had happened. The first breach, where we stopped the previous evening, had now been completed, but less than a kilometre on was another small damaged section, and a mudslide across the road. With another 60 kilometres of unknown condition, we admitted defeated and headed back.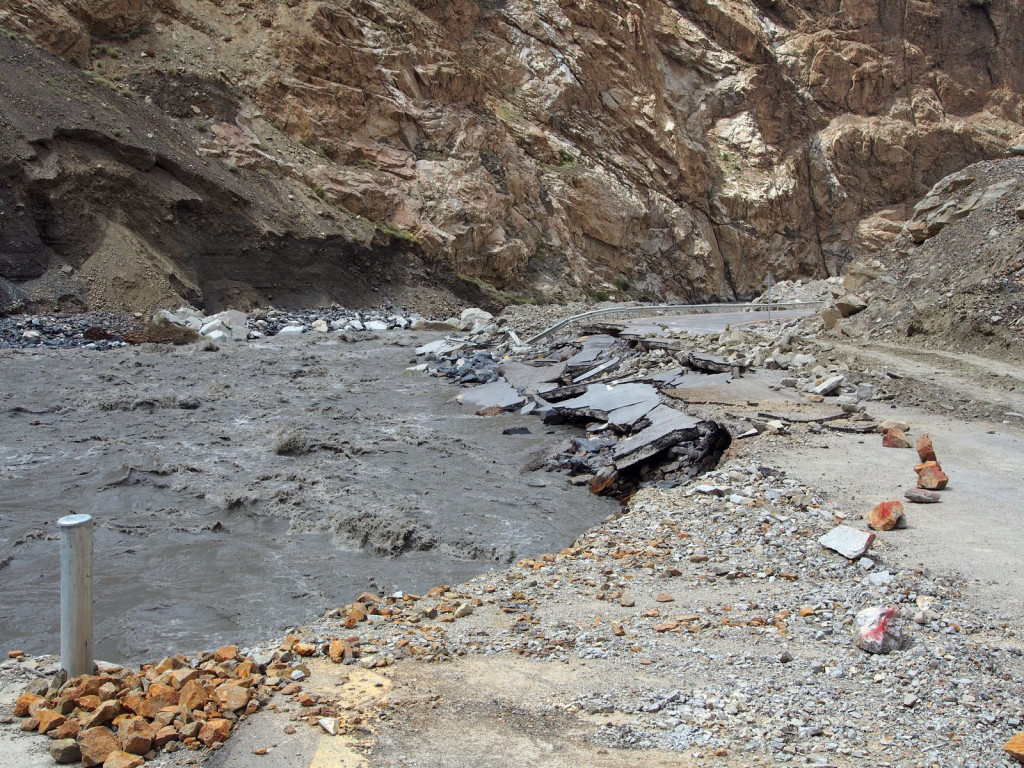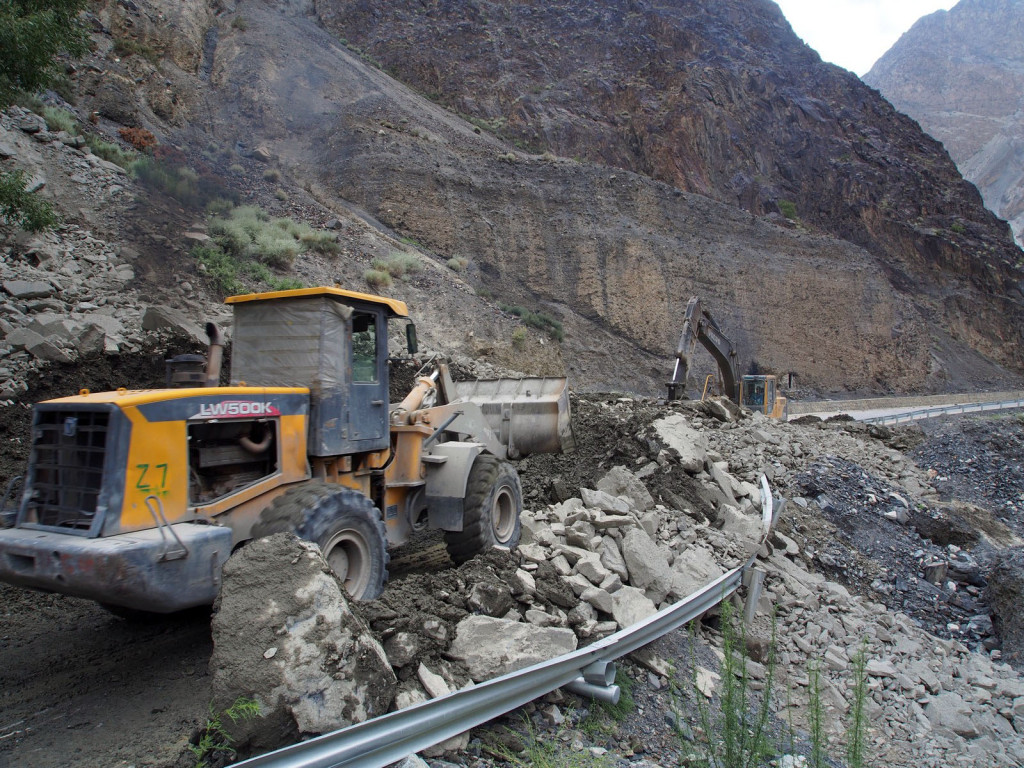 So now we were stuck in Pakistan for at least a week, while the road was being repaired and our Chinese guides resubmitted the paperwork for our permits.