Leaving Parkes that morning, my first impression was one of cold – the central west of NSW is not pleasant during winter, and there was an icy wind blowing all day. Thank god for heated hand grips!
The cold weather meant that the autumn colours were showing, and with the green green grass you could be forgiven for thinking you were in England!
Stopping in Orange to refuel, I chatted to a pair of Harley riders briefly. One of them told me his thermometer was showing 32 degrees – Fahrenheit!
Finally arriving in Bathurst, I stopped for a coffee to warm up, before making my pilgrimage to Mount Panorama, the most famous race circuit in Australia. It's a public road most of the year, so you can do a very sedate lap at the 60 kph limit.
Pressing further east, I was approaching the foothills of the Blue Mountains – however I had one more back road to cover, instead of the highway – running through Tarana on a tiny one lane bit of blacktop.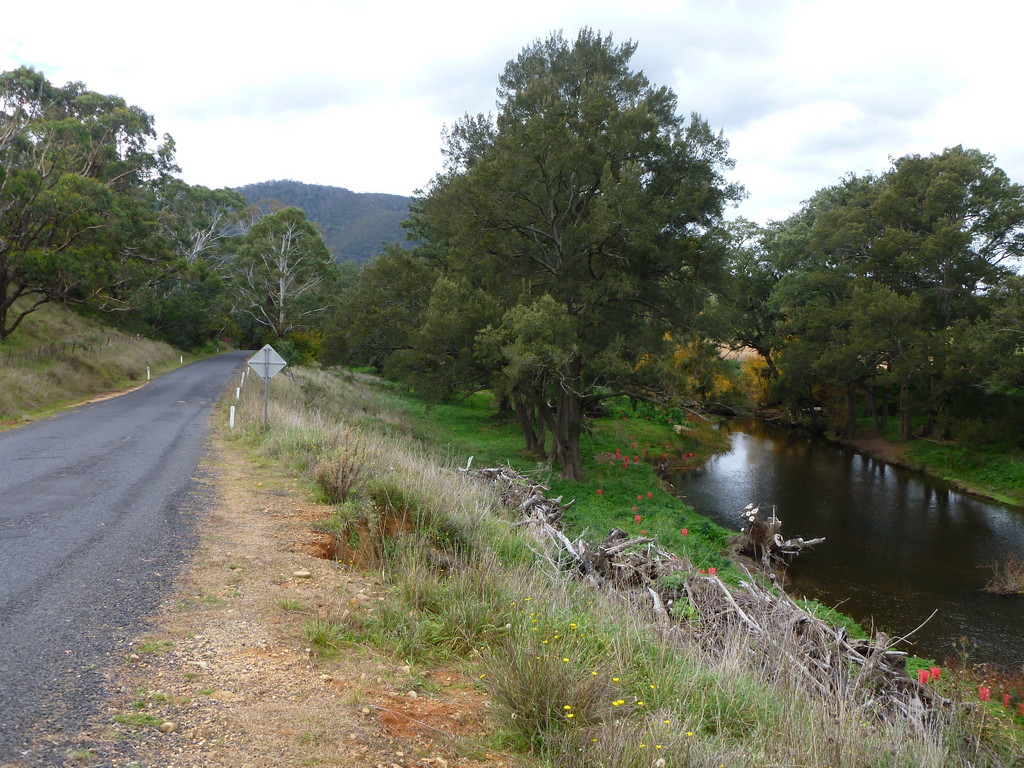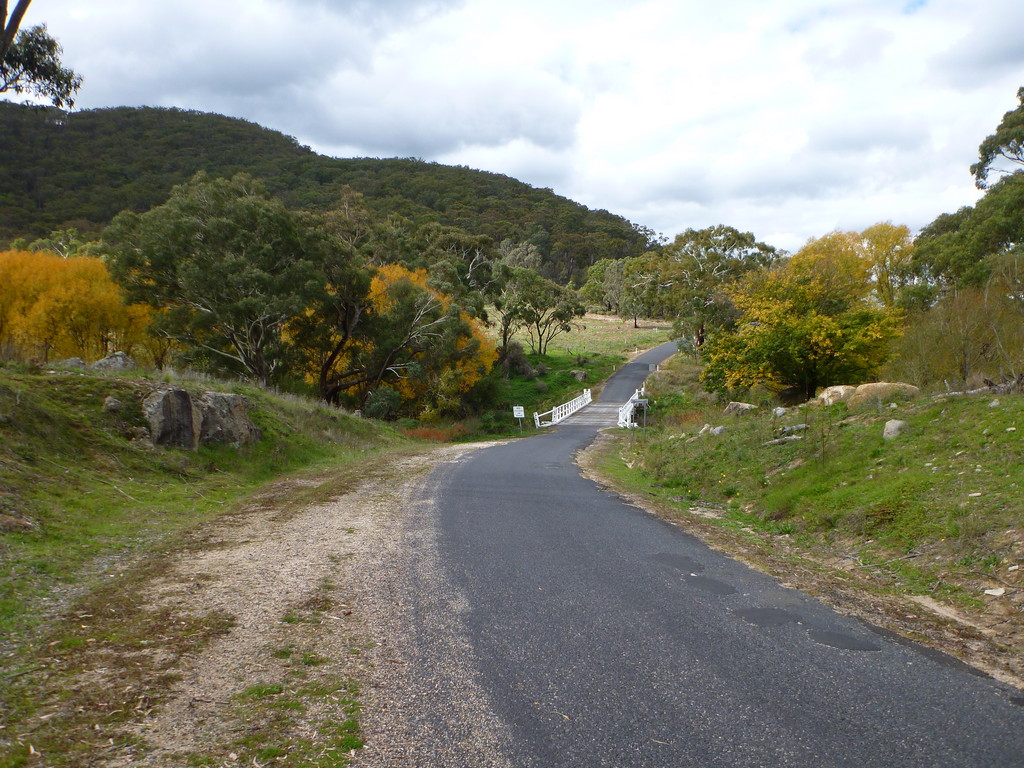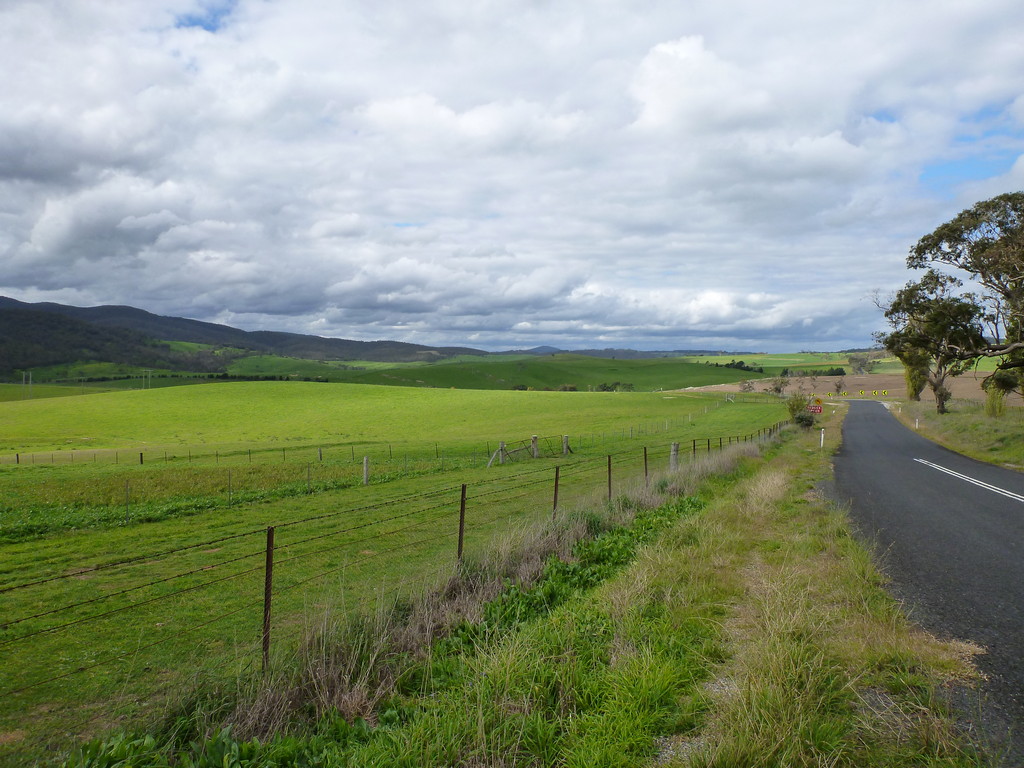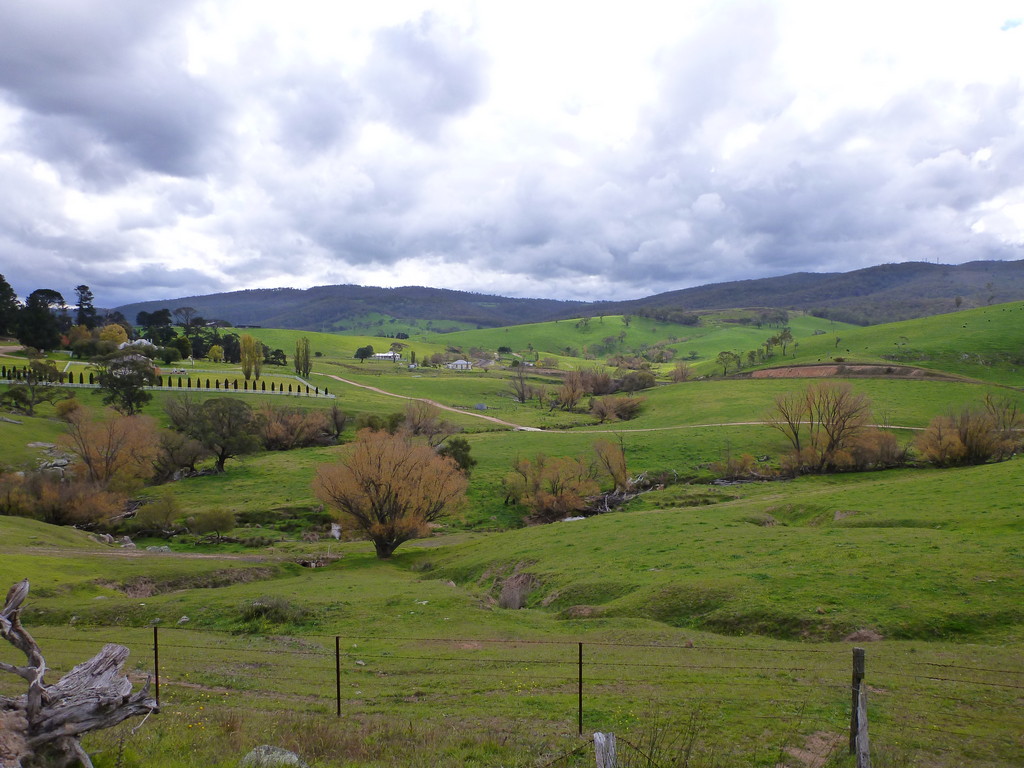 I was now at the foot of the Blue Mountains, the part of the Great Dividing Range closest to Sydney. Up and over, I decided to do my last sightseeing stops of the trip.
Descending again into the Sydney basin, my welcome present from my home city was heavy traffic, and a return to idiots merging lanes not looking out for bikes. Sigh. Slogging through the traffic, I arrived near home at dusk, for one last photo stop.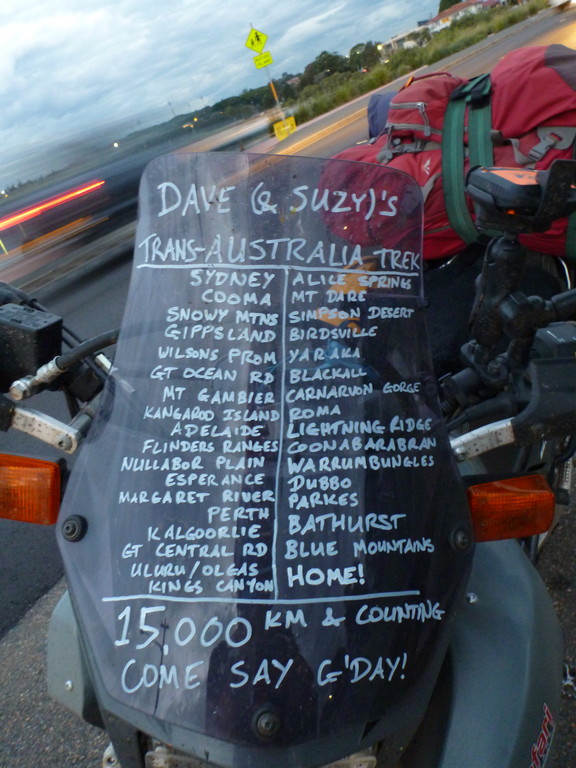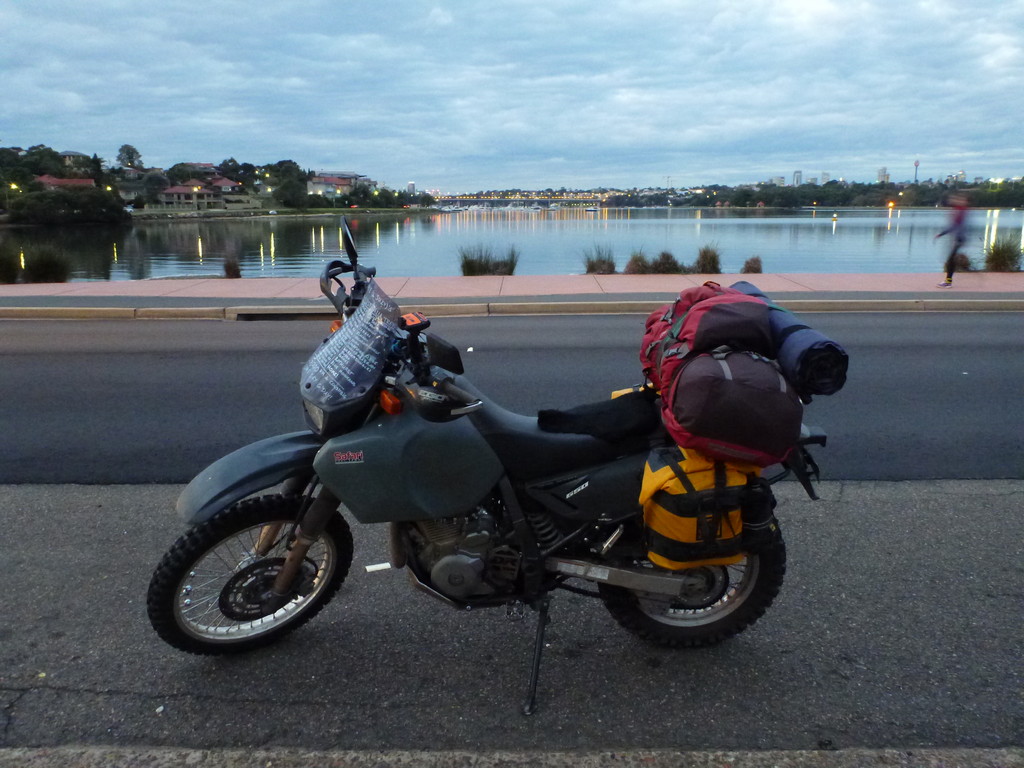 I've avoided writing up this last day, because it's something of an admission that the trip is finally over. However, I couldn't put it off forever. I've got a lot of work to do on the bike now, a full teardown and maybe rebuild, lots of minor servicing etc. I'm also going to start planning my next odyssey, perhaps an even bigger trip next year if fate permits. Thanks for reading!